One of my very favorite fashion blogs to read is Atlantic~Pacific. I adore Blair's style.
She has a seemingly effortless, but very elegant, way of putting pieces together.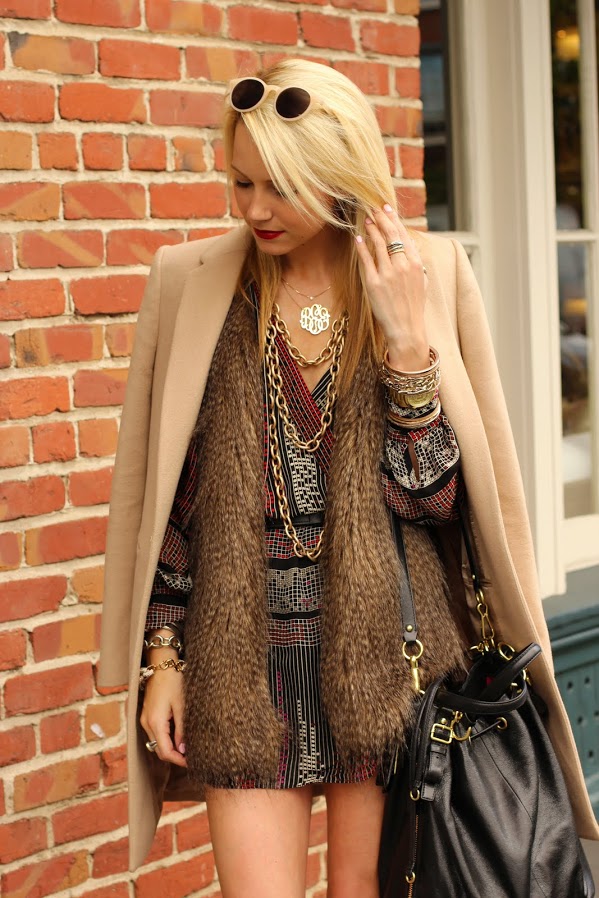 Often her outfits are things that I myself would never think to pair. But I am so inspired by her creativity.  
After reading her blog for awhile you begin to notice how she reinvents old favorites in fresh ways.
There are staples that show up time and time again.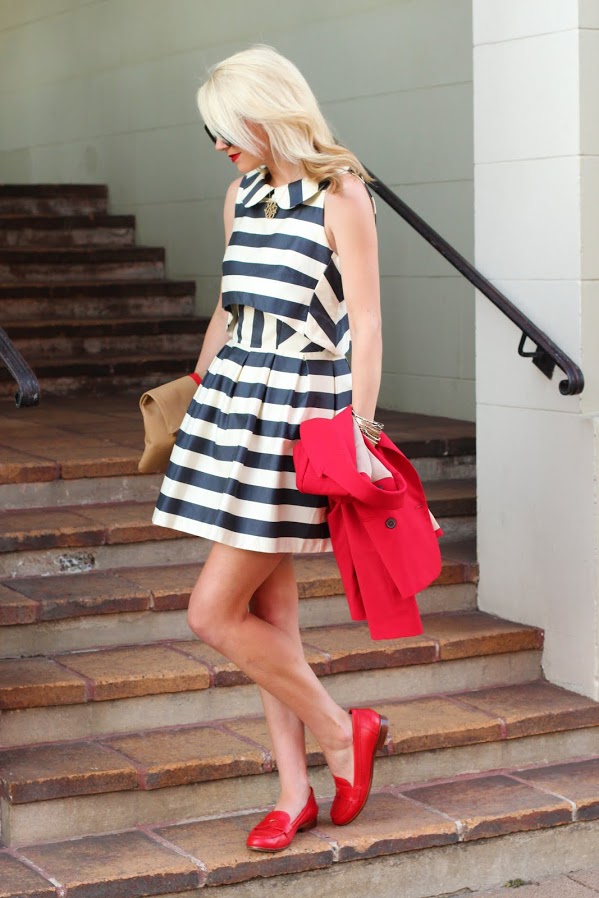 One such piece is her monogram necklace by Max and Cleo. I love it.
When I recently purged my master bedroom closet, one of things that I came across, and have never worn, was this monogram pin that belonged to my mother.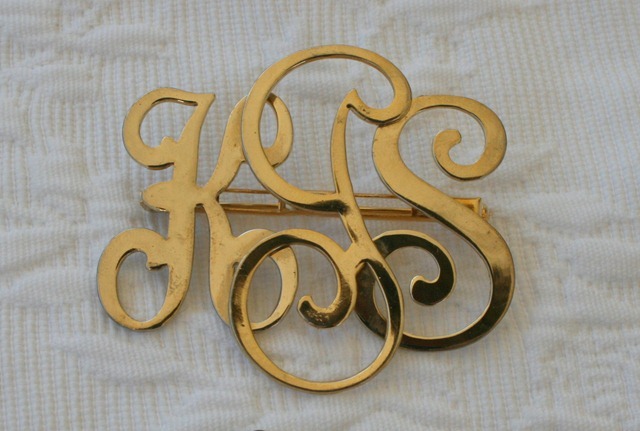 Given the dear origins of this pin there was no way it was going into a TOSS or DONTATE pile. Thankfully inspiration heaven smiled down upon me and I had an ah ha moment. While Blair's necklace is strung from a gold chain I decided to mix it up with a vintage strand of rosary pearls I had on hand.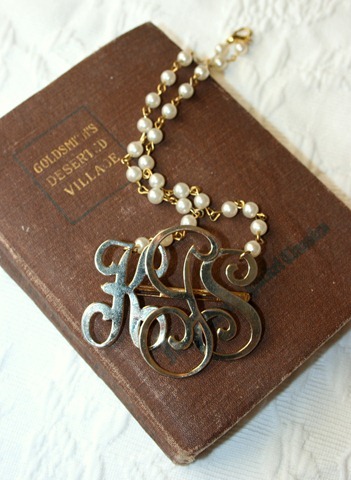 I received several compliments on my "new" necklace when I wore it while visiting my friend Brooke at the signing for her wonderful new book Patina Style.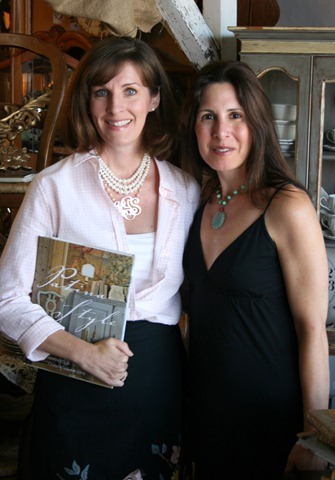 Only two jewelry "o" rings and a mere five minutes were needed to update my heirloom. I think Mom would approve.
Laura
I hope you can please forgive my recent lack of response to comments. I am currently consumed with creating Halloween costumes, puppets for a school project and helping the Fashionista design a darling new line. I had set aside a few hours on Friday to visit and Sweet Boy ended up staying home with the flu.