I created this wreath a few months ago knowing that the holidays would sneak up on me and be here like… tomorrow. I am so glad I did. Here is the Shake Your Pom Pom Wreath Tutorial.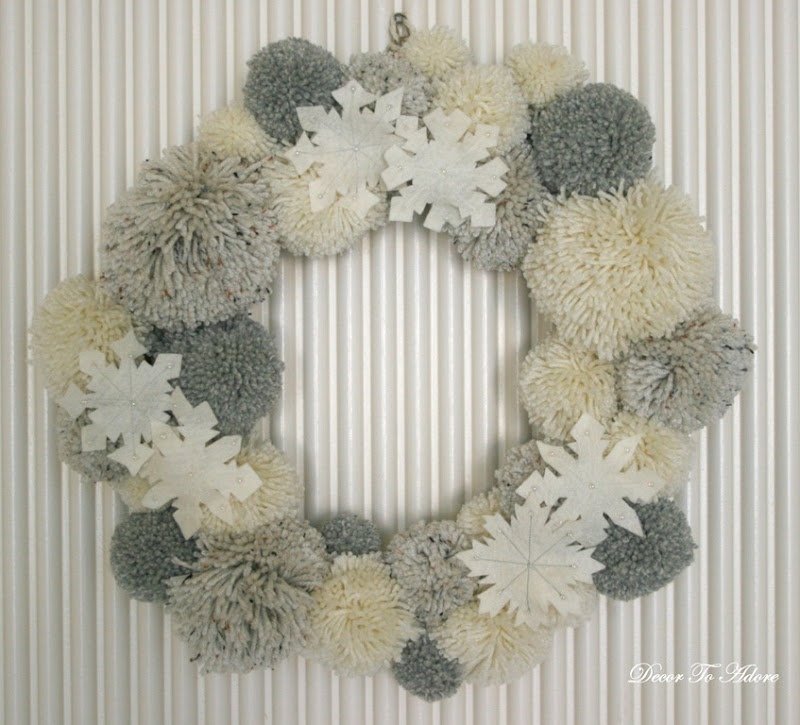 While out shopping at Goodwill I spied a huge bag of leftover yarn and thought I could incorporate a bit of the yarn trend with a pom-pom wreath. (The base was a recycled grapevine wreath.)
I know you've probably seen pom-pom wreaths. One of my favorites is by
Bleubird Vintage
.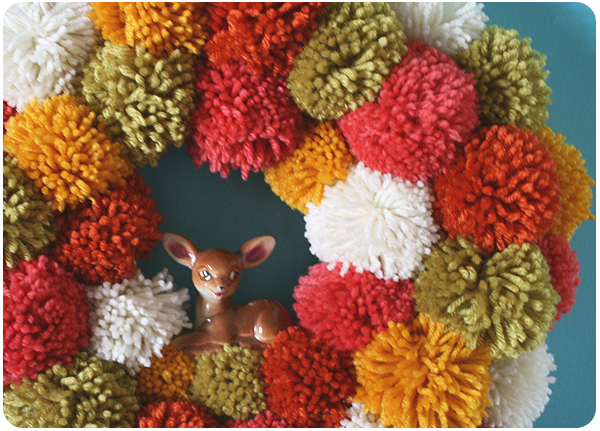 I thought that using a light colored yarn made the poms seem a bit like snowballs. Um, ok. Dirty snowballs.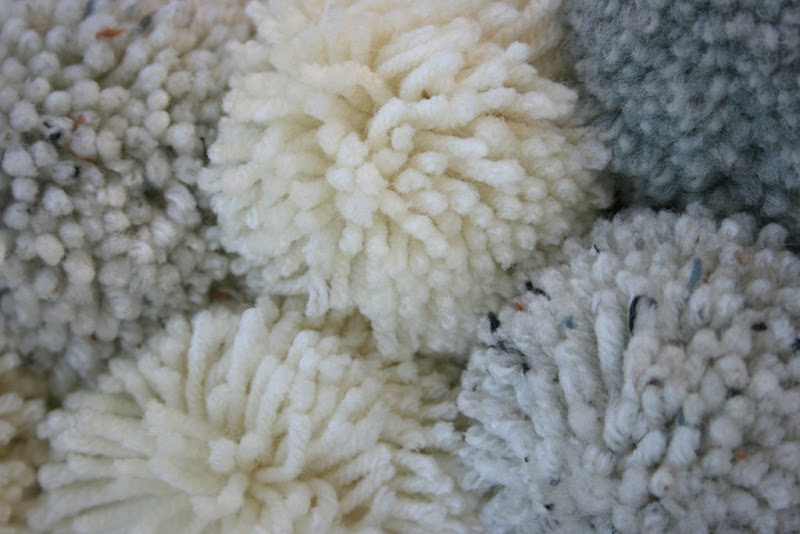 There are a few different ways to create pom-pom's. You can purchase a pom-pom maker.-
But as a child of the 70's, who put pom's on everything, I opted for old school.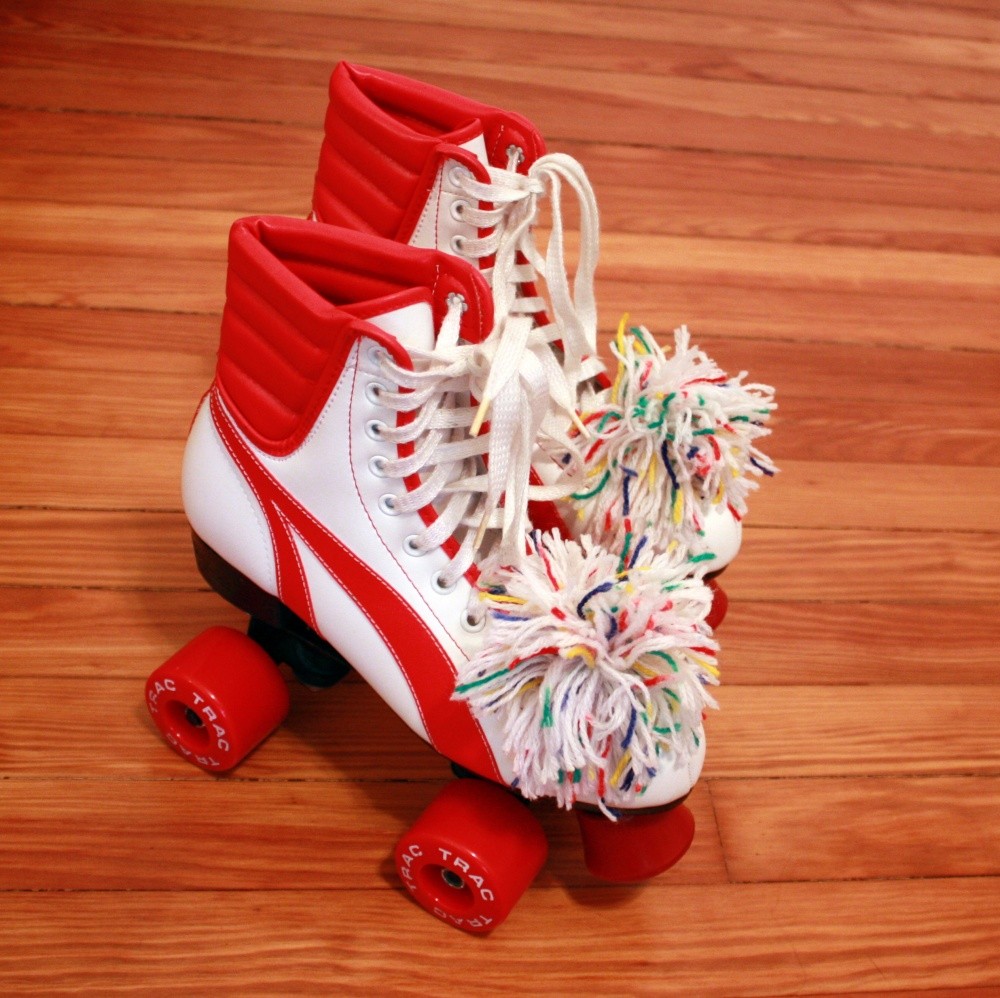 You can google "How To Make A Yarn Pom Pom" and several links come up as well as a few you tube videos.
Pinterest
provides several good tutorials.
Now let me just tell you that I have a
huge
front door which meant I had to create a wreath that was the right scale. This took MASSIVE amounts of pom's, which required a massive amount of time. The good news is that the 3000 Nate Berkus shows I had recorded were finally watched.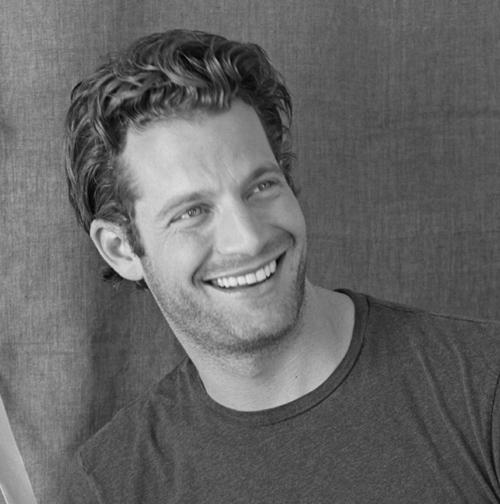 Oh…. right ~ poms! So I thought I would lose my mind and quite possibly my fingers by making so many poms. Many of you know what happens when I get close to the edge. This time I selected a snappy Ricky Martin tune…
…and of course changed the words a little… "I wanna be your blogger, your favorite crafty blogger. I'll create a million pom's in a day… Just say "whoa" and make my day. Shake your pom-pom, shake your pom-pom, shake your pom-pom."
Finally, it was finished. Or so I thought.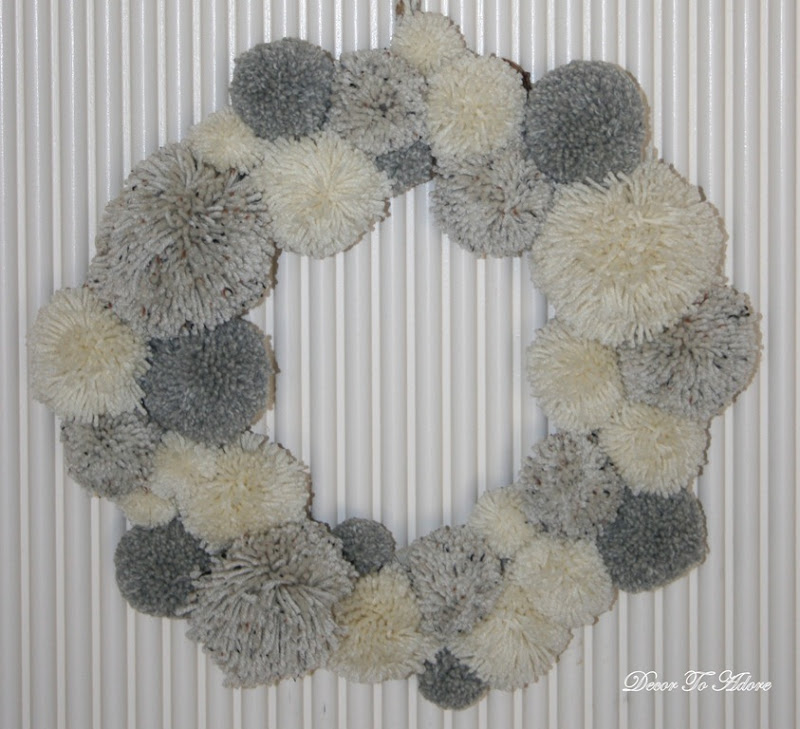 Shake Your Pom Pom Wreath Tutorial
I can't leave well enough alone and cut out a few felt snowflakes. This
template
 was used and I developed a nice blister on my thumb from the scissors. 🙂 I did a simple topstitch which was also shown in the
fall wreath tutorial
.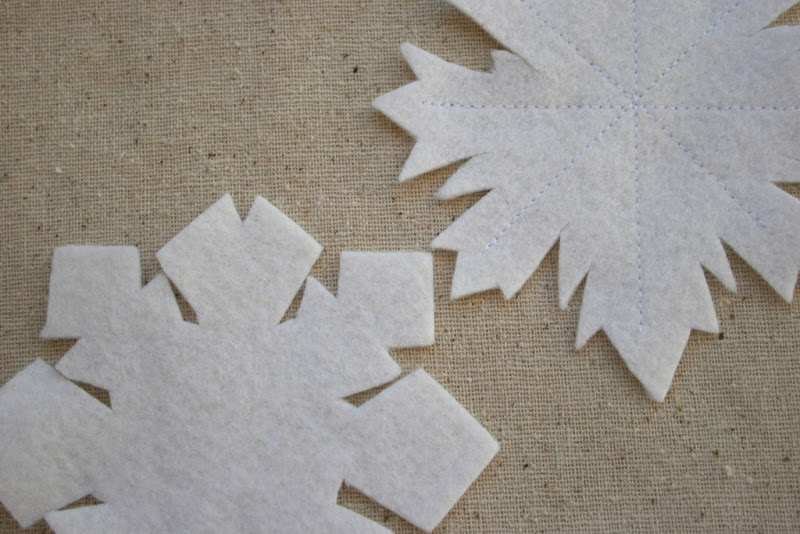 Still unsatisfied I thought that a few iridescent beads would add a nice bit of sparkle. (Then I began to think about pillows, presents, stockings, and just about any other surface I could
plaster with
add a snowflake. 🙂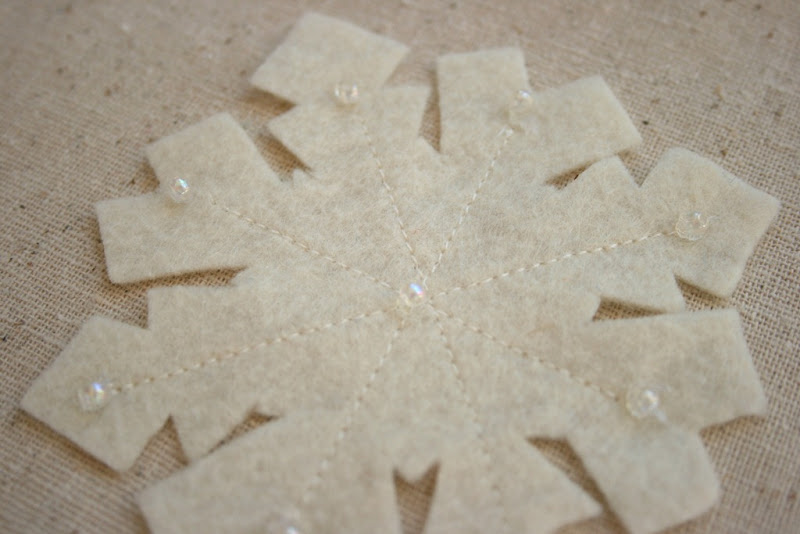 The wreath was finally finished!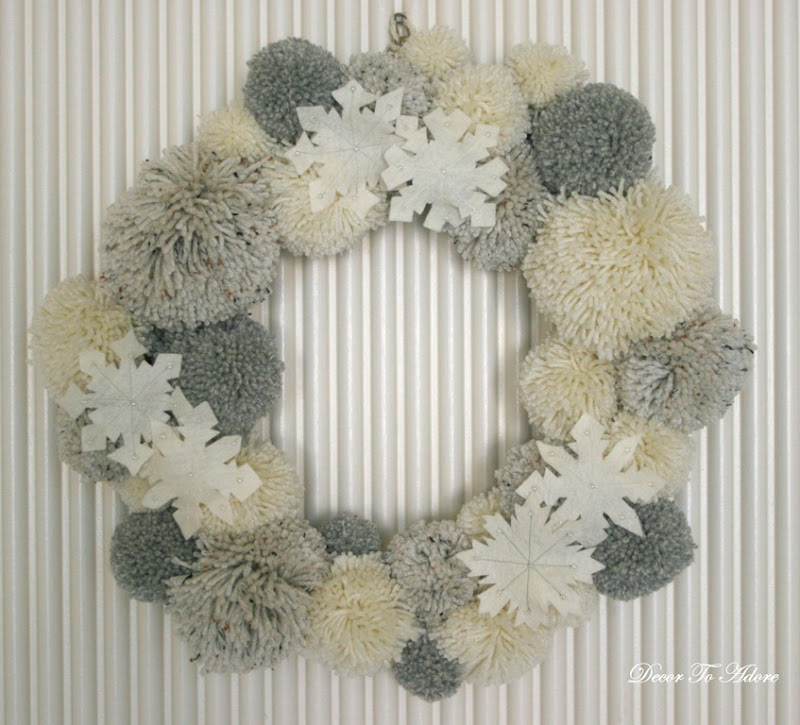 Be merry and bright!