This past week it seemed that each and every moment that I would sit down at the computer for a bit of quiet, happy time to visit dear blogging friends the phone would ring, a knock would sound at the door or someone would fill the seats in my office.
Life interrupted. I will admit that at times I find this to be very frustrating.
This morning was no exception. I sat down at the computer three separate times. The first inquiry for breakfast came just minutes after I was seated. French toast was served and devoured. A second attempt ended when a lego masterpiece was finished and immediately dropped resulting in a million pieces. It called for reconstruction and a soothing of sobs. Sigh. I finally sat down once again and the phone rang…
I felt tightly wound. Trapped even.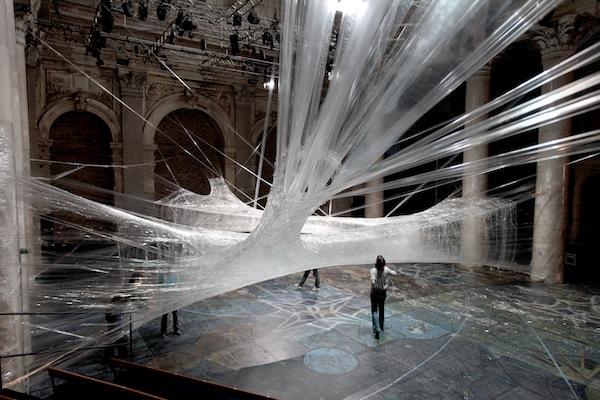 I grouchily wondered if everyone felt like they had to call upon me whenever they experienced the slightest sway to their delicate webs ~ which generally turns out to be only the merest of breezes.
Then I took a moment, exhaled and decided that perhaps instead I am at the center of something intricately beautiful. Countless layers of loving and living. Relationships intertwined by delicate threads that should be admired and cherished. 
I apologize that I am unable to respond to comments left earlier in the week. But please know you are deeply cherished and appreciated.
Laura
"May you be made strong with which comes from his glorious power, so that you may be able to endure everything with patience." ~ Colossians 1:11