It's no secret that I am head over tails in love with my dachshund Rudi. Of course everyone who meets him seems to fall under his spell too.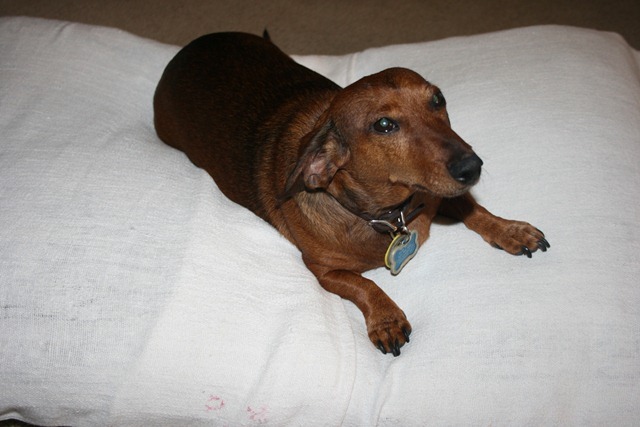 Rudi likes to be in close proximity to wherever we are. He has a bed in the corner of the family room which is in the midst of being redecorated due to the hated mustard yellow drapes. I am working on a few new slipcovers for the room and thought his bed could use an update too.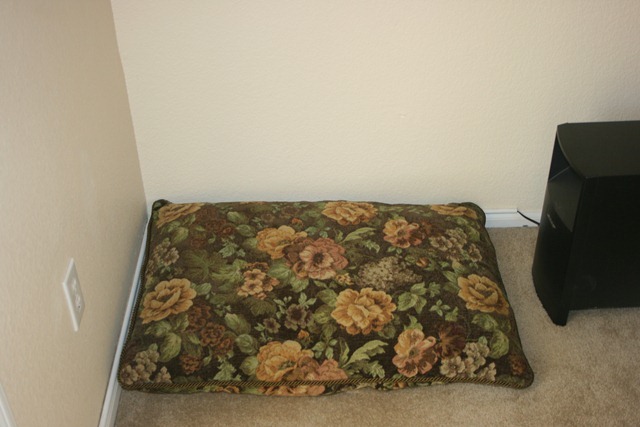 I selected three antique French linen tea towels, that were well worn with softness, as my fabric. (Andrea is my source for such loveliness.) One of the towels featured Rudi Gunn's initials hand stitched in the upper right hand corner.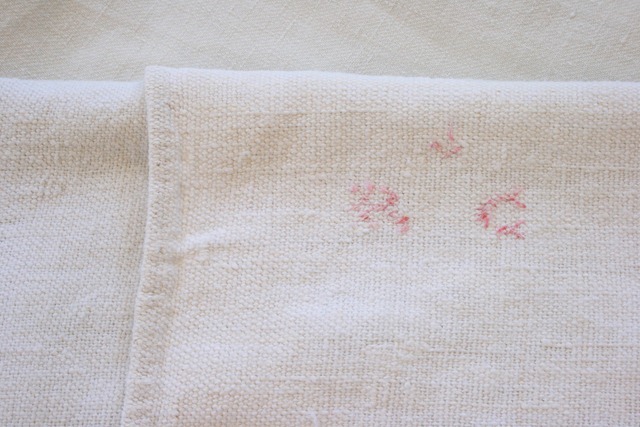 Of course you know how I feel about monograms. You can transform them into anything to suit your needs. Another towel had the letter's D.B. which seemed perfect for my Dachshund Boy.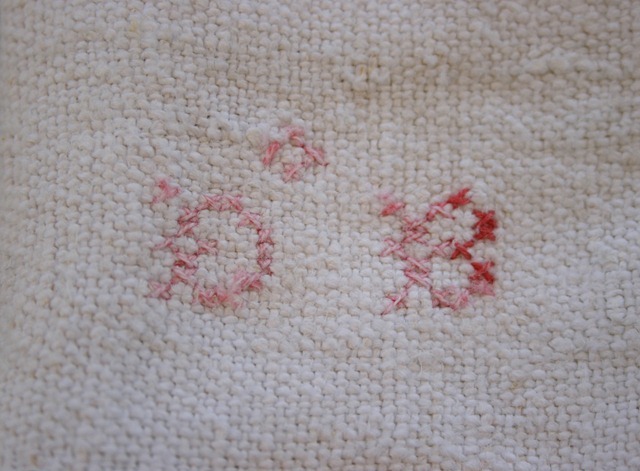 I did not use a pattern which I know makes a few of you go "Grrrrrr"! I just measured the size (dimensions) of the pillow and added one inch to each side measurement and cut my pieces of fabric to size. I decided upon an envelope styled pillow so that it could easily be taken off and washed. Freshly Picked has a good tutorial for this super simple sewing project.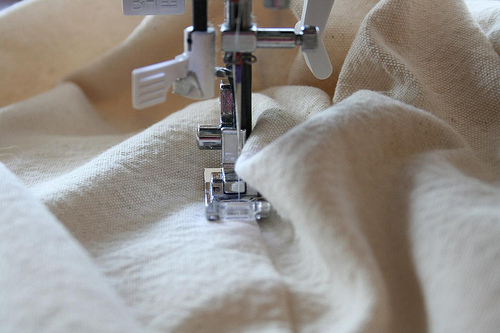 I decided to check the fit of my pillow and somebody decided to help out.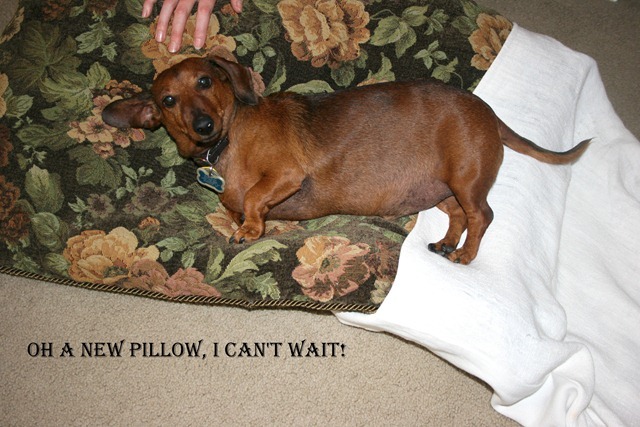 What do you mean I have to get up? It's naptime.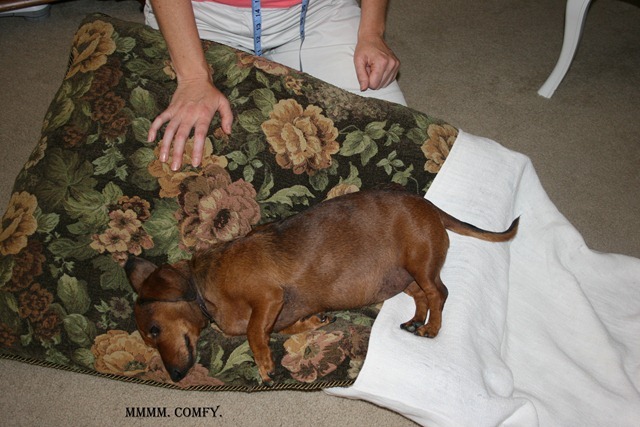 Later on I caught someone else trying to take a snooze on Rudi's new pillow.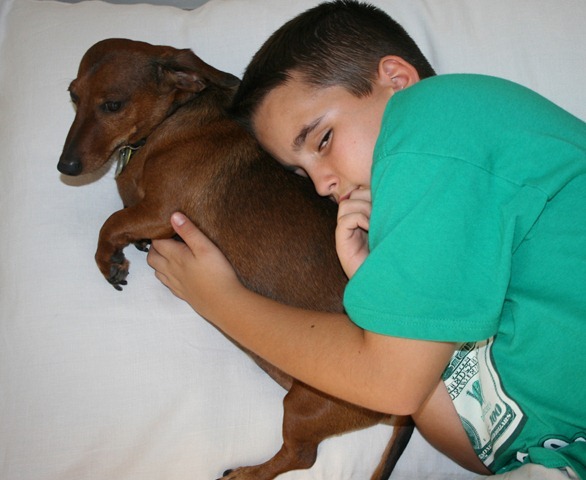 Have you been creating something new for your home? I'd love to see it at the "Fall In Love" linky party on Wednesday. It does NOT have to be autumnal themed.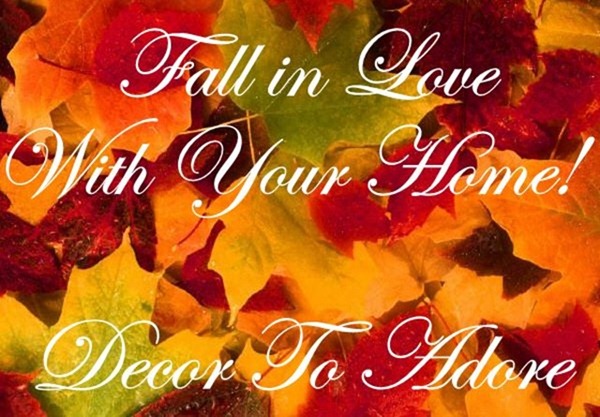 I have turned the comments off today as I am still trying to catch up from being gone a week.
See you Wednesday!
Laura