Do you have a big ugly decorating elephant that lives in your house? For me it's the drapes in our family room. Long mustard drapes. Ugh. Since I have to live with the horror awhile longer I decided to try and pull the focus away from the drapes to other, prettier things in the room.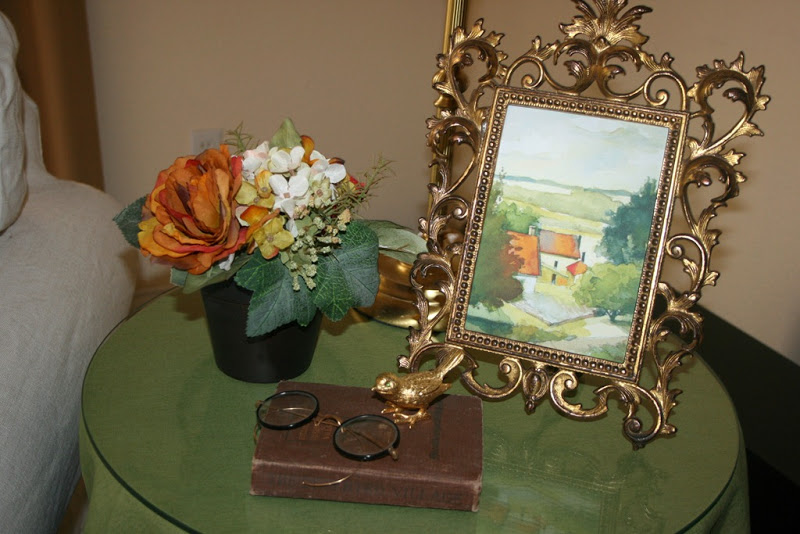 Now, there isn't a big reveal at the moment. I am a one woman show and these things take time.
But,  I  am making progress on the room and thought I would share what I have done so far. I found my inspiration piece in a pillow and decided I loved the apple green shades featured in it. It pairs well with the mustard. Thank goodness that this room is rightnexttothekitchen (right next to the kitchen) with all the mustard and pickle shades going on. 🙂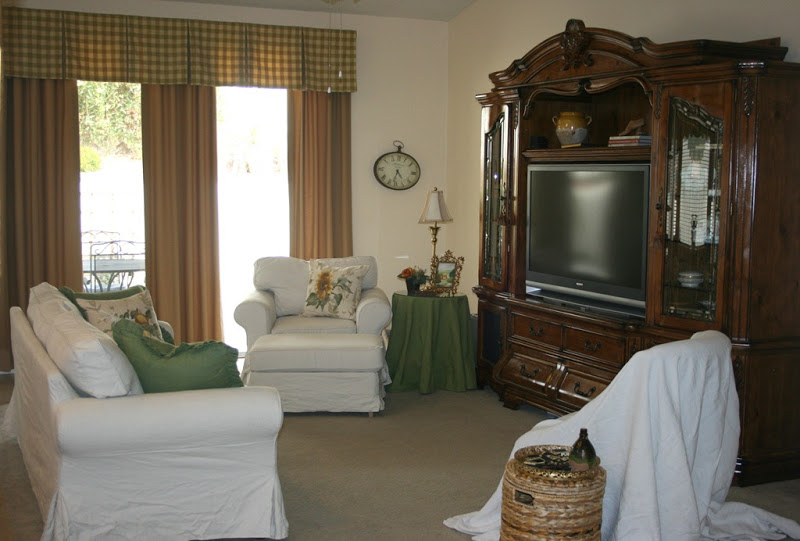 I began by swapping out the furniture with the Ikea Ektorp pieces I had in the living room. I then found two linen pillows at Homegoods in the clearance bin. The shape and size were perfect and I loved the pleated flange.  The color however was an awful shade of murky celery. Thank goodness for Rit dye in apple green.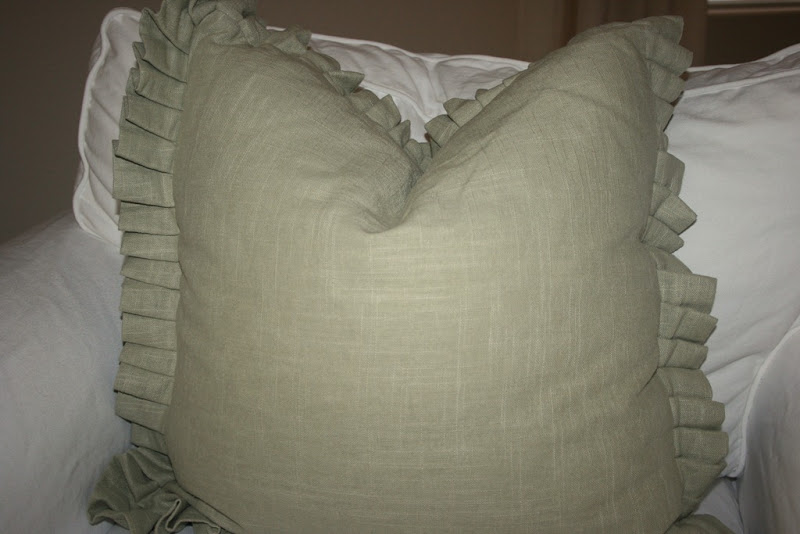 Ah, much better.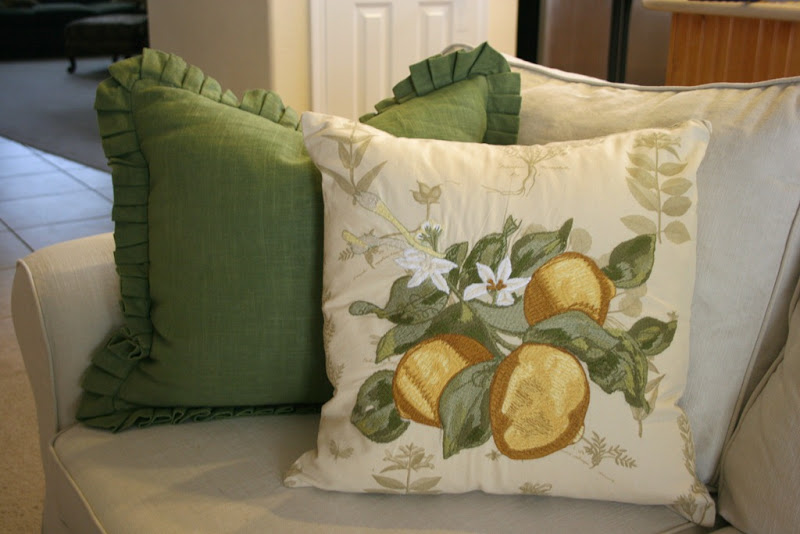 The picture below shows that the kitchen is indeed rightnext to the family room. So of course this adds in an extra element that the drapes need to relate to the valances. You can also see a decorator table with a tablecloth that I picked up from Ballard last year. The cloth went into the dye bath too.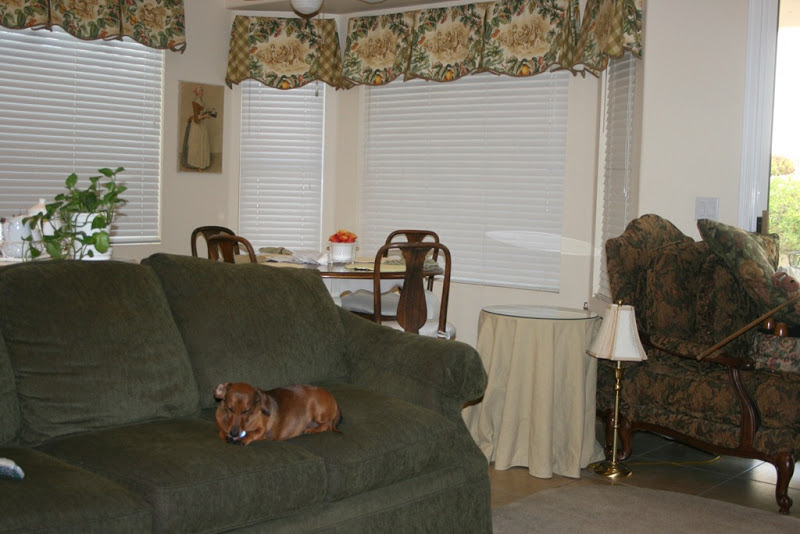 The table looks so much better covered in an apple green cloth. I created a vignette with things I had stored in a bin marked "Fall".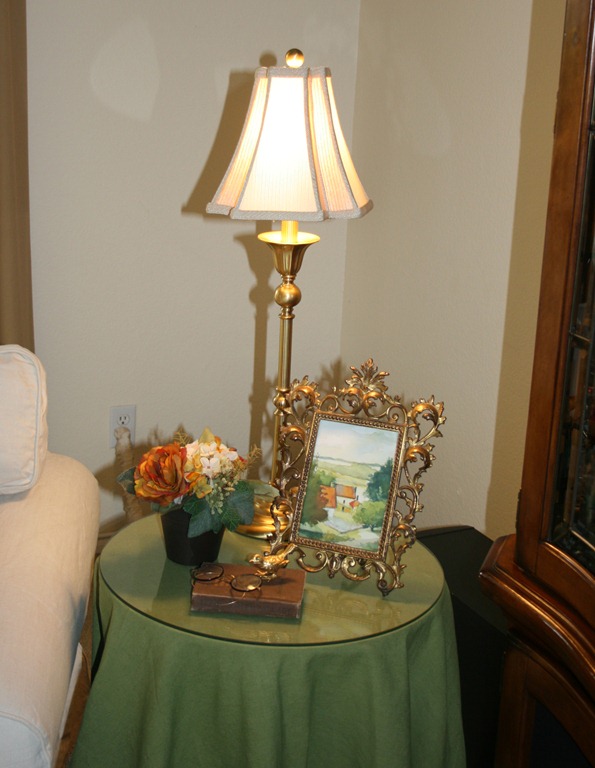 You might ask "Why do you have the table placed so close to the entertainment  center?" Well, like most married women I have a "blind to attractive décor" husband. While some of you have to decorate around lazy boy chairs, or perhaps are like Joni who has a  fan loving, slipper sock wearing man, I have a hubby who loves surround sound. I'd rather not look at the huge speaker and Wii equipment.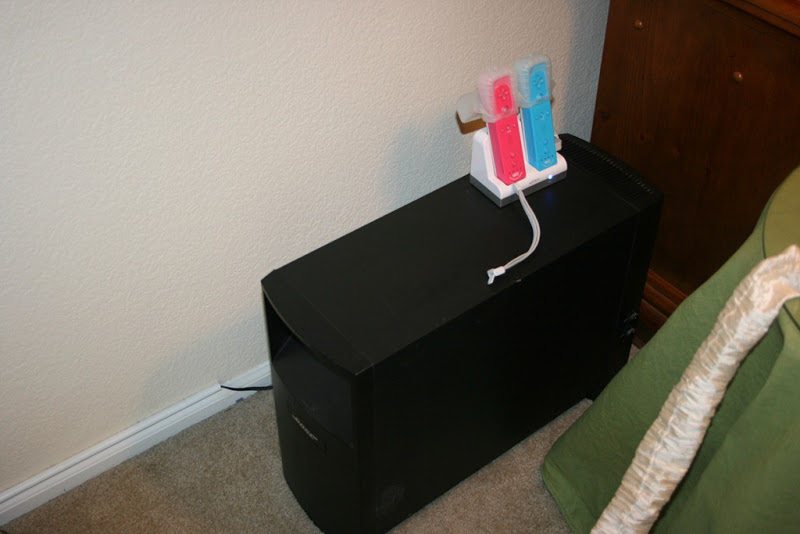 I am still working on decorating the shelf right above the tv. In my heart of hearts I would like two smaller confit pots (in green and a lighter yellow) to go with my larger pot. They would help hide, yep, you guessed it, another surround sound speaker.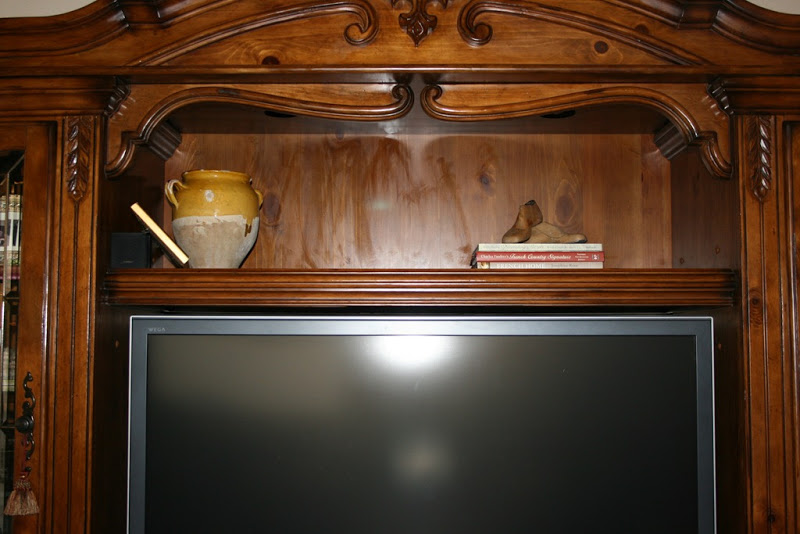 I would love to find two reasonably priced (HA!) antique French baskets to hide my design magazines in. Until then  I did locate these two baskets for $12 at Ross. I like the element of texture that they bring into the room.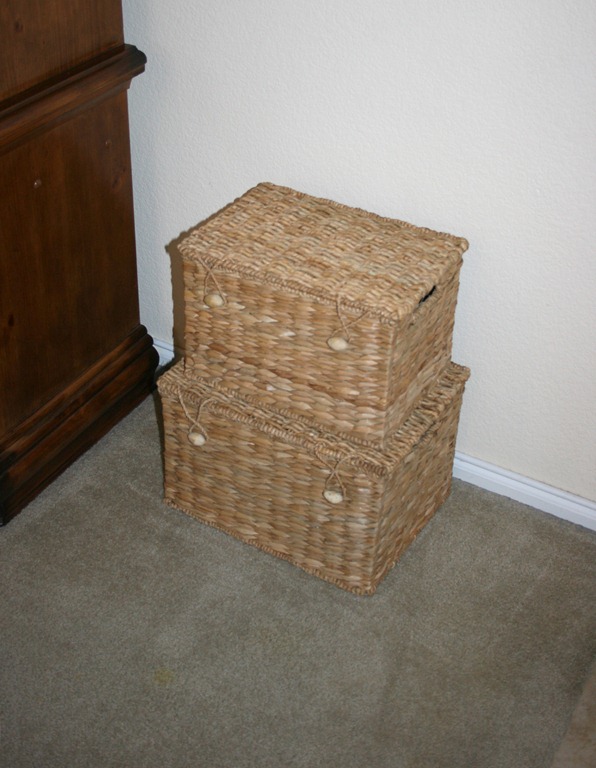 I have covered the dog's bed in a antique linen slipcover, but still have a small ottoman to do. Rudi needs it to climb up on the cream couch.  Sigh, the things we do for love.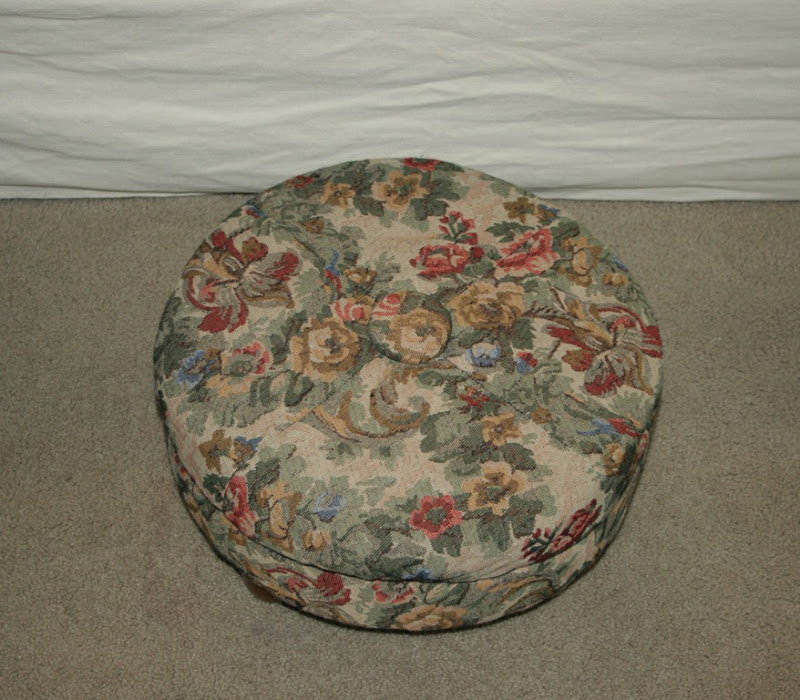 I got rid of the big hulking Tuscan monster chair that used to sit in this room.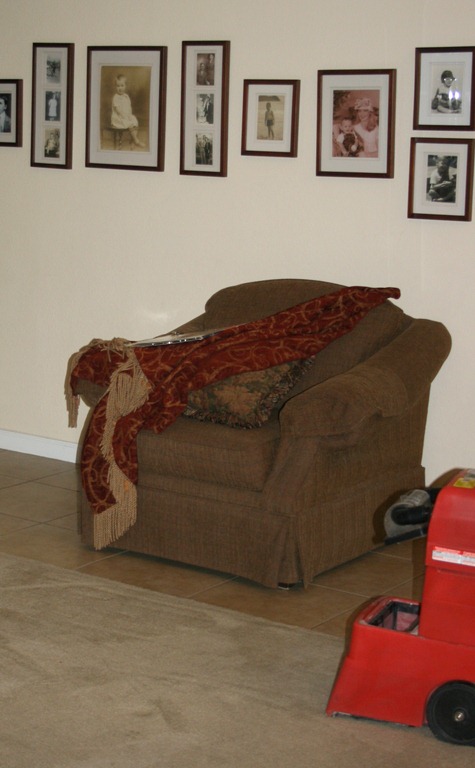 It has been replaced with this chair that is a much better scale for the room.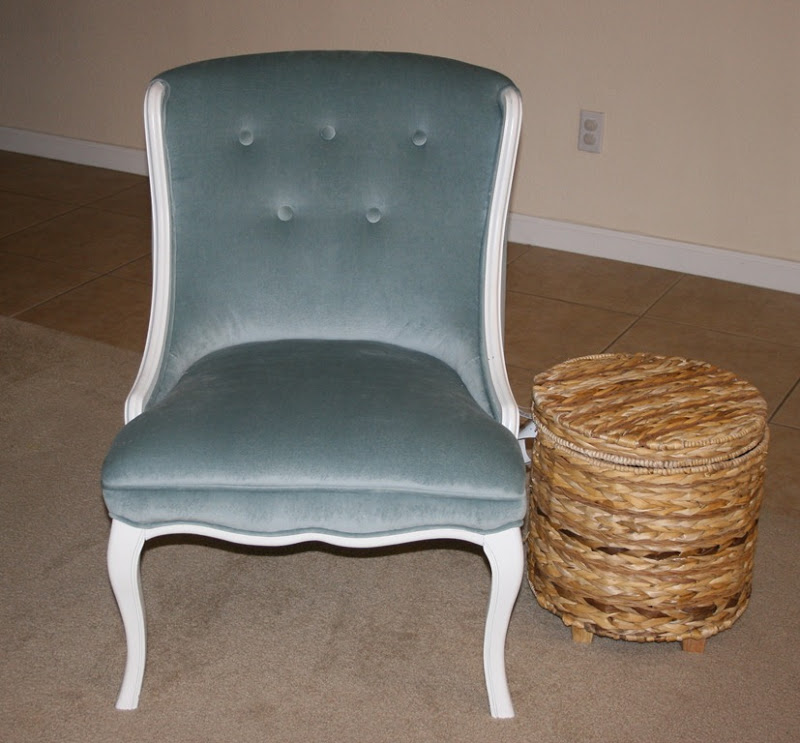 It too needs a slipcover made from antique French linen. As you can see I've gotten really far on that project.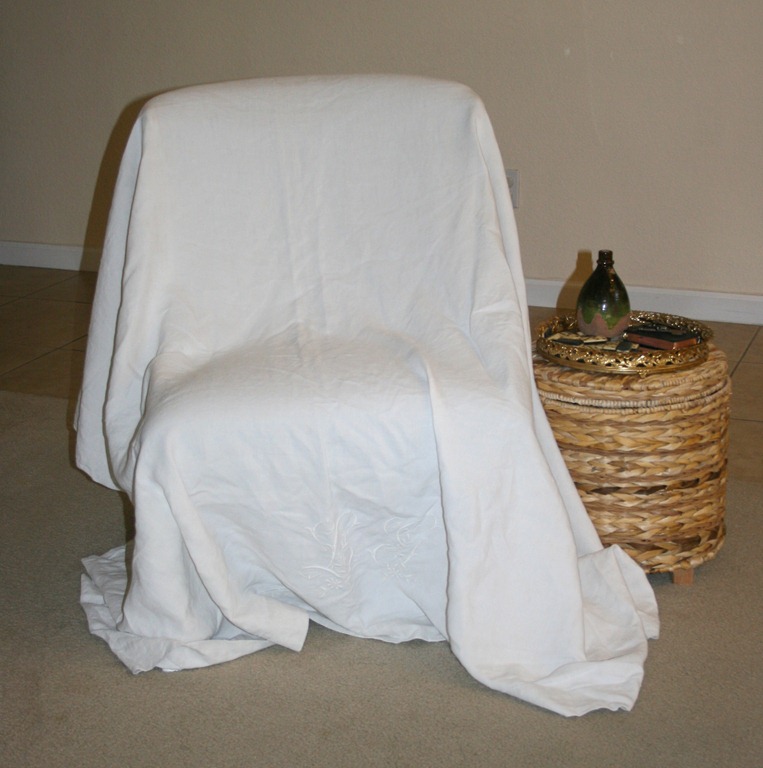 The little table beside it adds a bit of texture too and doubles as storage. I found it at Ross for $14.00.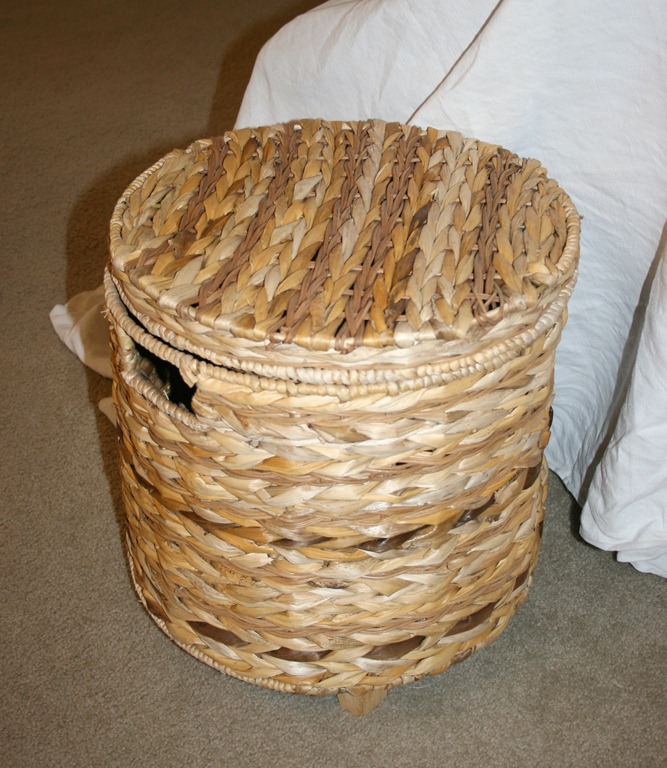 So for a recap, I've gone from this: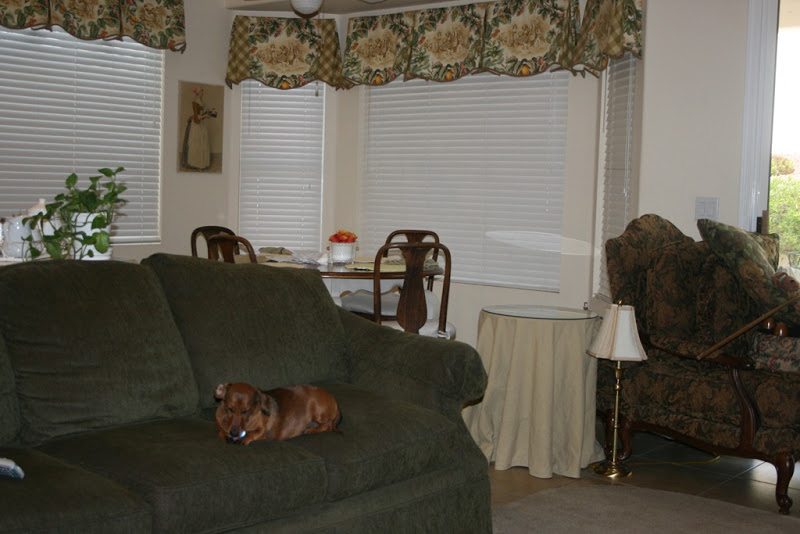 and this: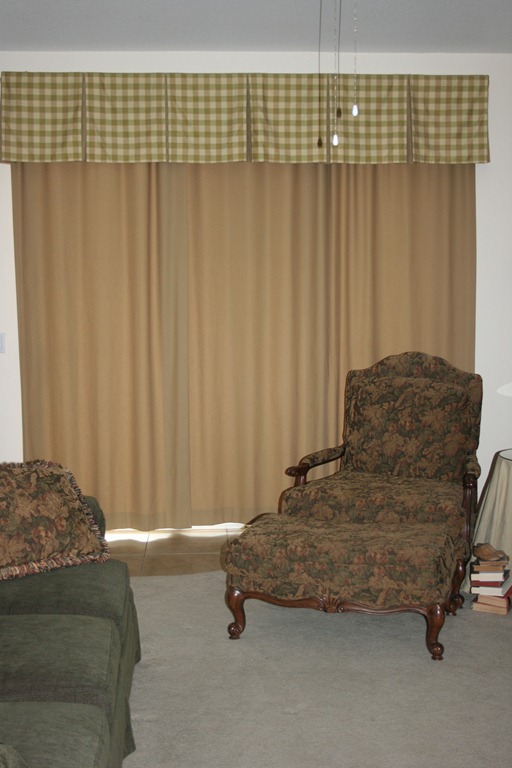 To this and stayed under my $100 budget.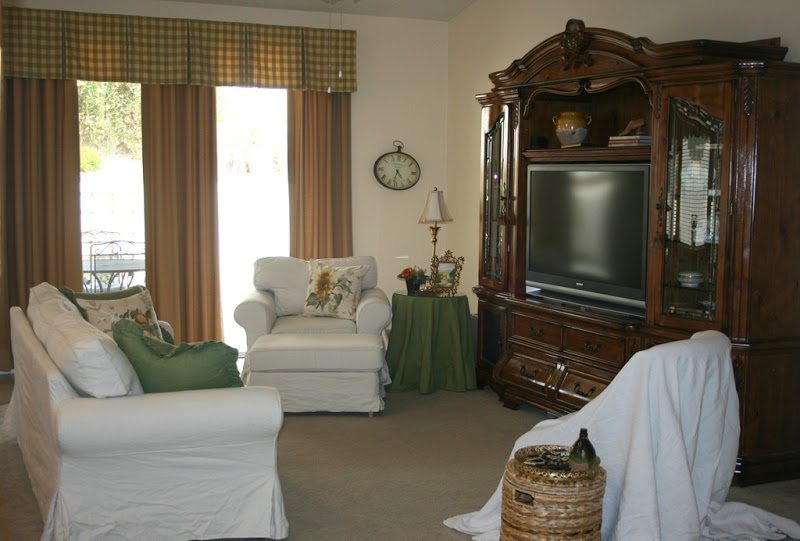 Hmmmm, I think I need an area rug too. Budget? What budget?
Laura
Linking to: