I have been DYING to see "
The Help
" since it was released on August 12th. I finally went last weekend. Don't you just love it when something not only lives up to your expectations, but exceeds it?
Of course the Fashionista wanted to see the movie for the costuming (which is indeed TO DIE FOR) and I of course was eager to view the set décor. It did not disappoint. Aibilene's kitchen was as simple, sparse and clean as it is portrayed in the book
.
Just look at the beadboard! It only needs a lick of paint.

A few liberties were taken in the décor of Elizabeth Leefolt's home. Here is the family room ~because dens are for animals sugar! (You can also get a wee glimpse of the adjoining parlor). This setting was featured in many a happy bridge party scene.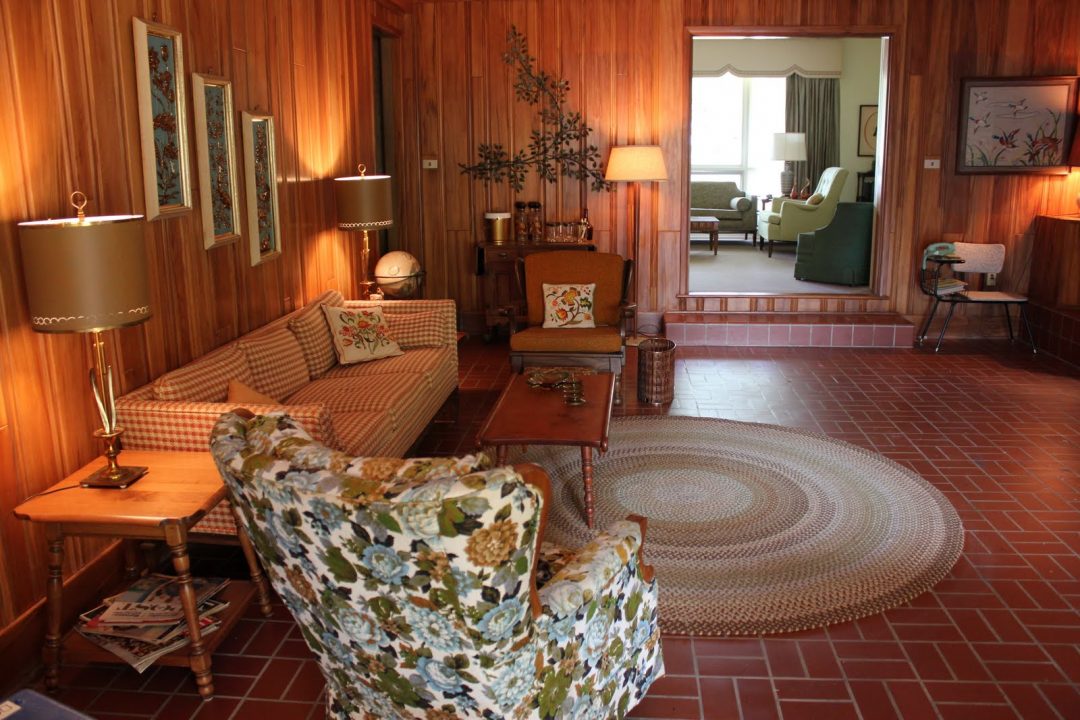 While the décor is circa 1962, when paneling was de rigueur, I could see the sofa and floral chair fitting in a room today. (Décor aside who else wants Hilly's pink camellia dress?) 

Elizabeth, tries desperately to keep up with the Joneses Holrooks , but falls a wee bit short. If she painted her coffee table and étagère creamy white, covered the orange chair in natural linen, removed the cornice and added a few turquoise pillows, she would be IT!
Here's a close up of one of the chairs being sat upon by Sissy Spacek , watching her program (The Guiding Light), and stealing the show as Missus Walters.
My grandparents had a similar lamp, the exact same ceramic "birds" and very similar tee vee trays. Anyone else?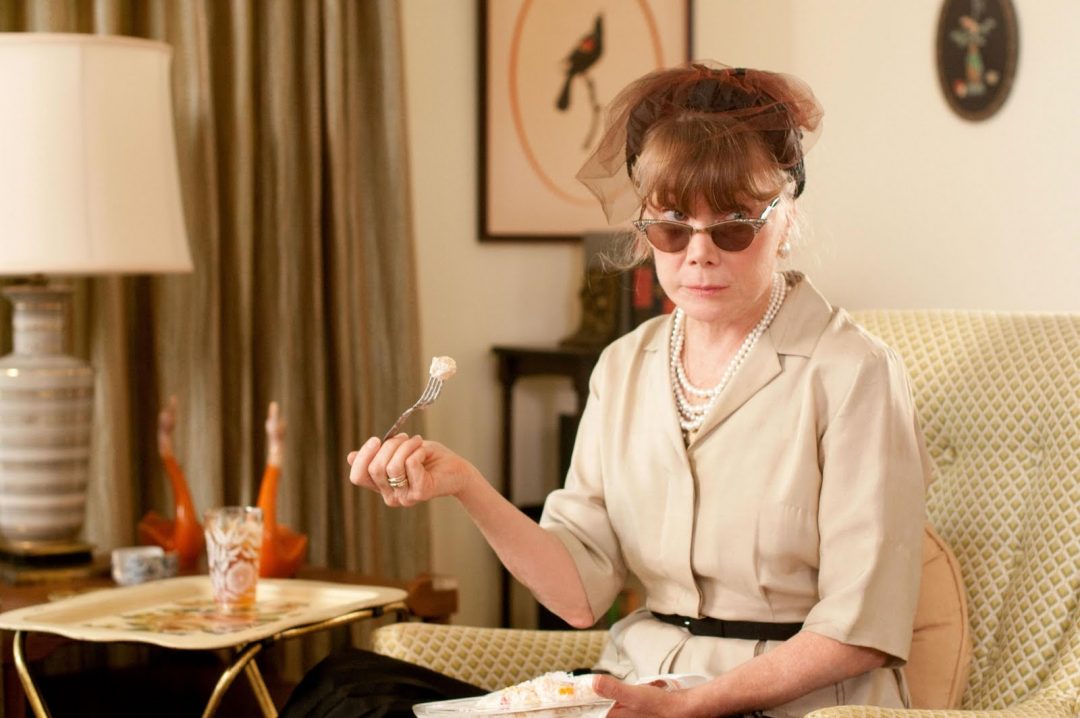 Now let's move on to the living room of the Queen Bee of the social scene, Miss Hilly Holbrook. The addition of a few nice paintings, a silk rug and crystal chandeliers let you know she is one step above everyone else, save one, which infuriates her to NO end.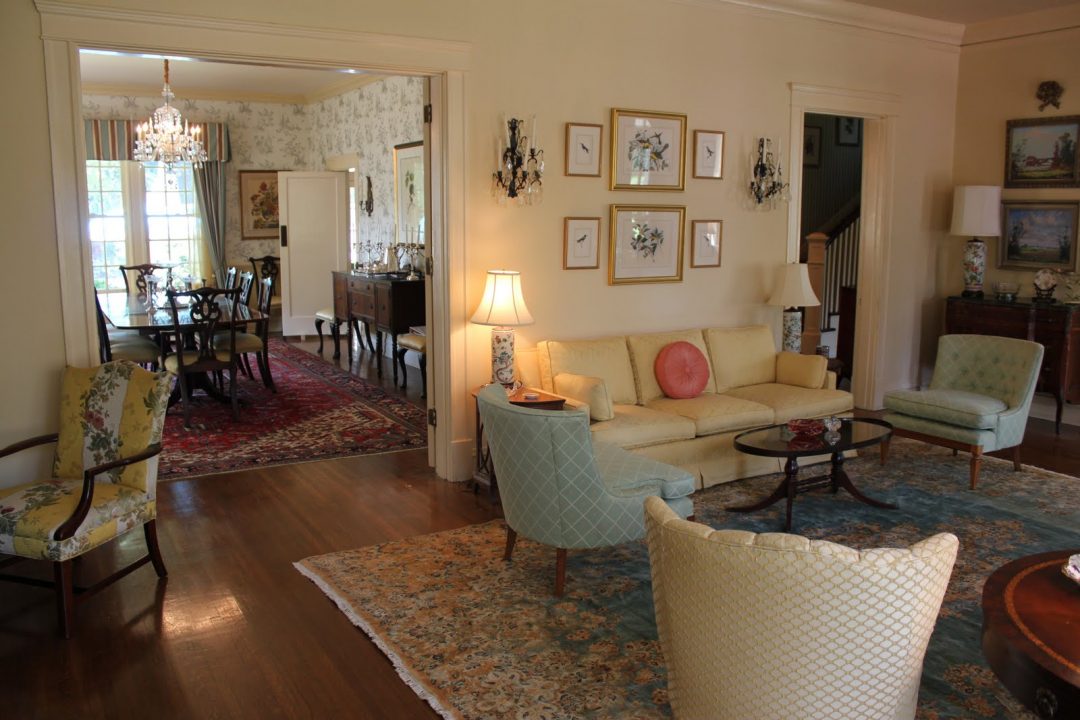 Ah, the infamous pink commode. I know a few ladies who would just DI AH (die) to have such a sweet seat ~ minus the pencil marks on the bath tissue.

The home where our heroine, Skeeter Phelan, resides is her mamma and daddy's cotton plantation, Longleaf, which is steeped in tradition.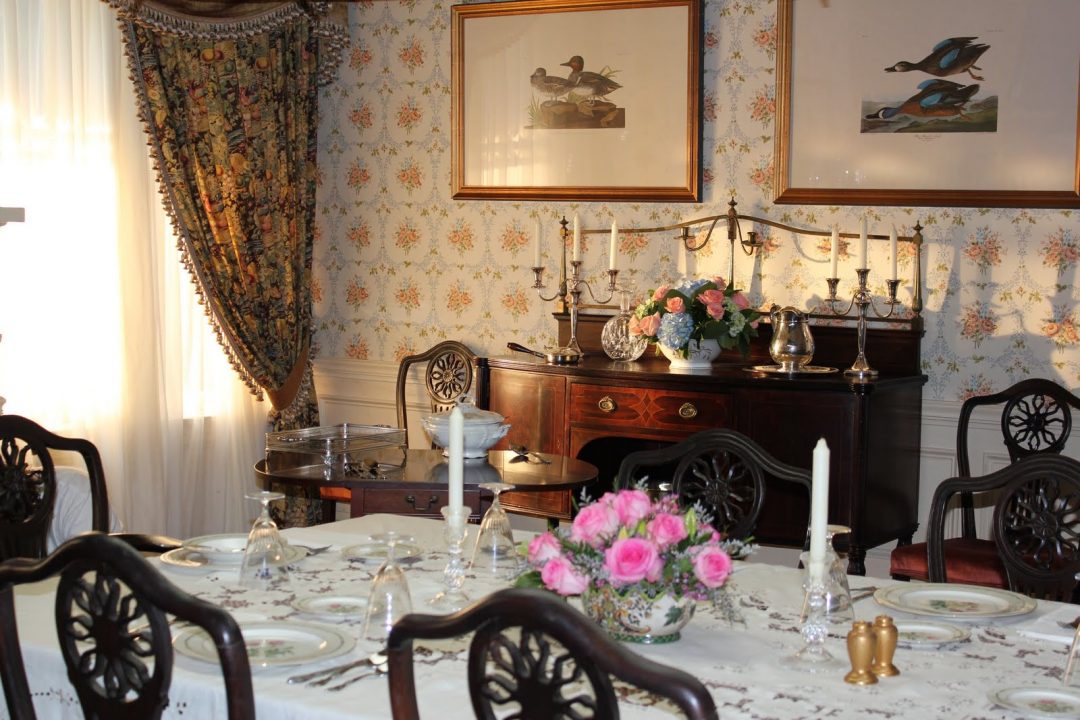 Now Skeeter's bedroom has more of a high school meets college grad dorm décor, but it is fancied up a bit with some wallpaper and trellis patterned drapes.

Her mamma, Mrs. Charlotte Phelan, has a traditionally furnished bedroom sprinkled with a few family treazahz (treasures). I for one like the drapery material and the lovely side table. 

Sadly, Missus Phelan thinks her canopied bed is lovelier than her plain jane daughter.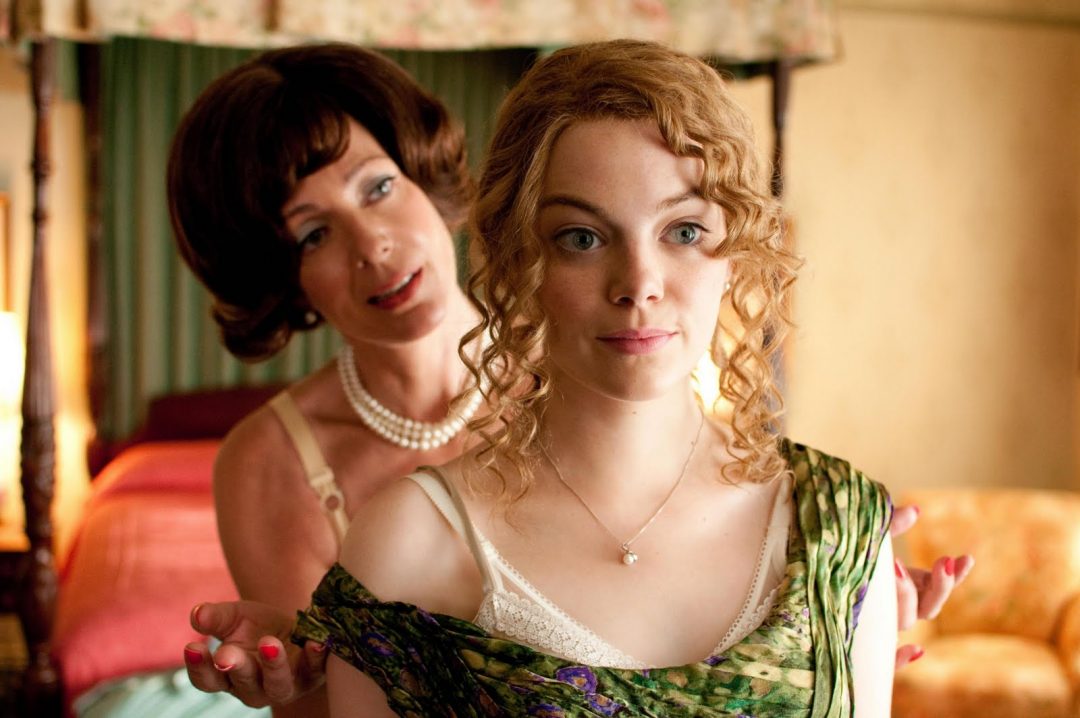 But there's hope for Skeeter when Mamma discovers the hair straightening miracle known as the Shinalator. (Only 2 hours for gloriously smooth hair!) Loving the sweet Hoosier cabinet in the background and the genuine linoleum floor.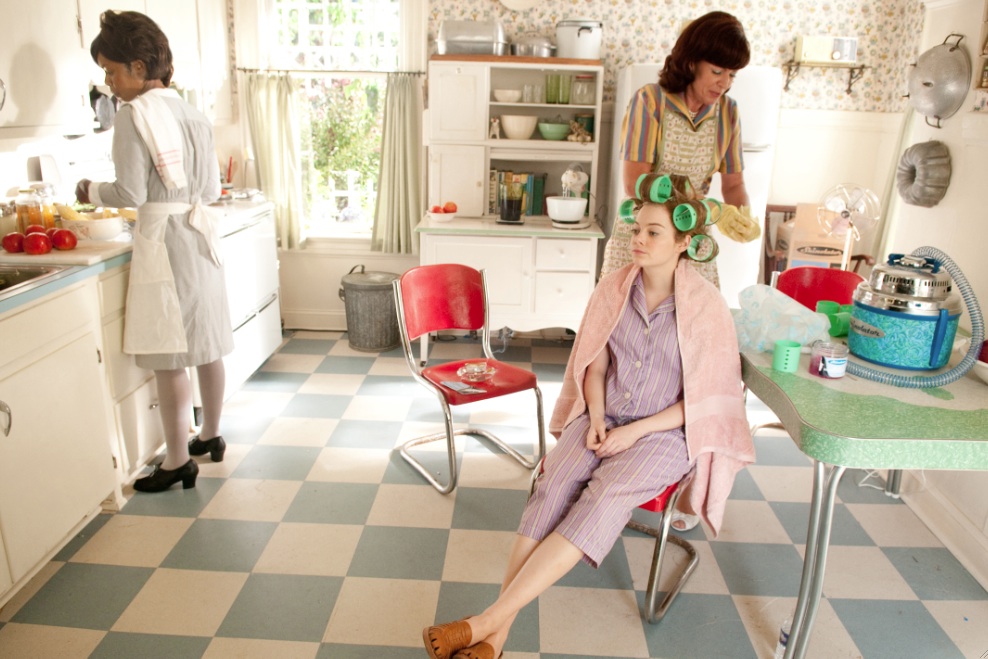 A truly Southern mansion exists at the plantation home of Mrs. Celia Foote, who formerly lived in white trash Sugar Ditch. Her husband inherited the house from his grandmother and Celia's mother in law has forbidden her to change anything.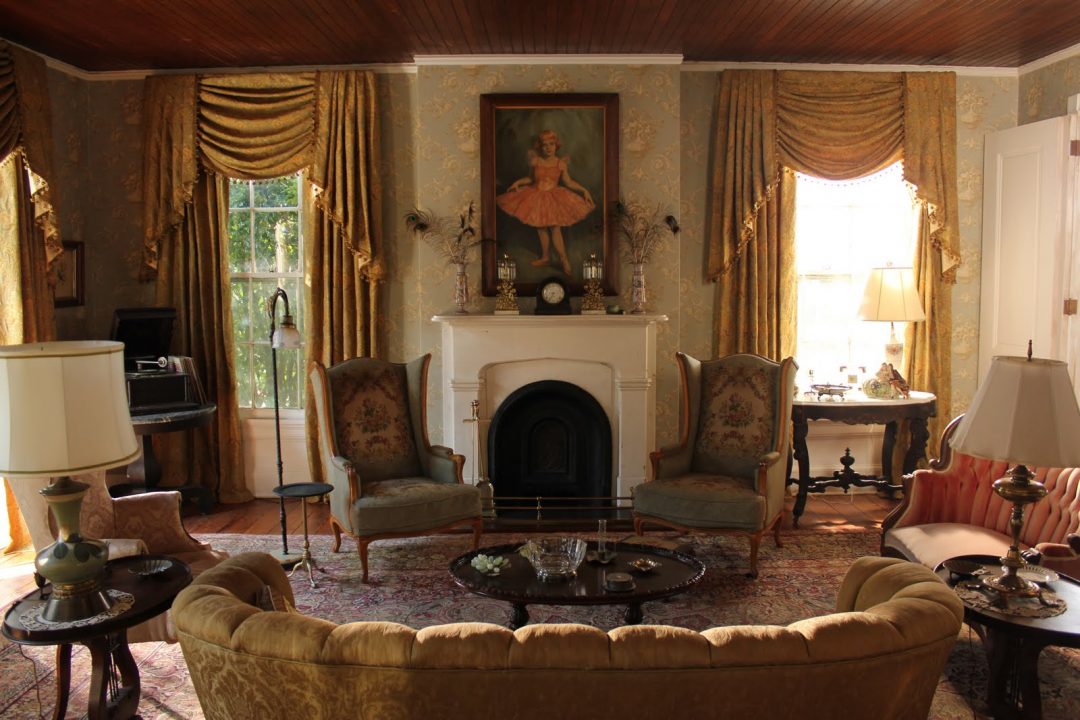 The dreary interiors fit Celia's dreary life. But you realize things might be looking up for her when her new maid Minny is shown hilariously vacuuming that awful bear.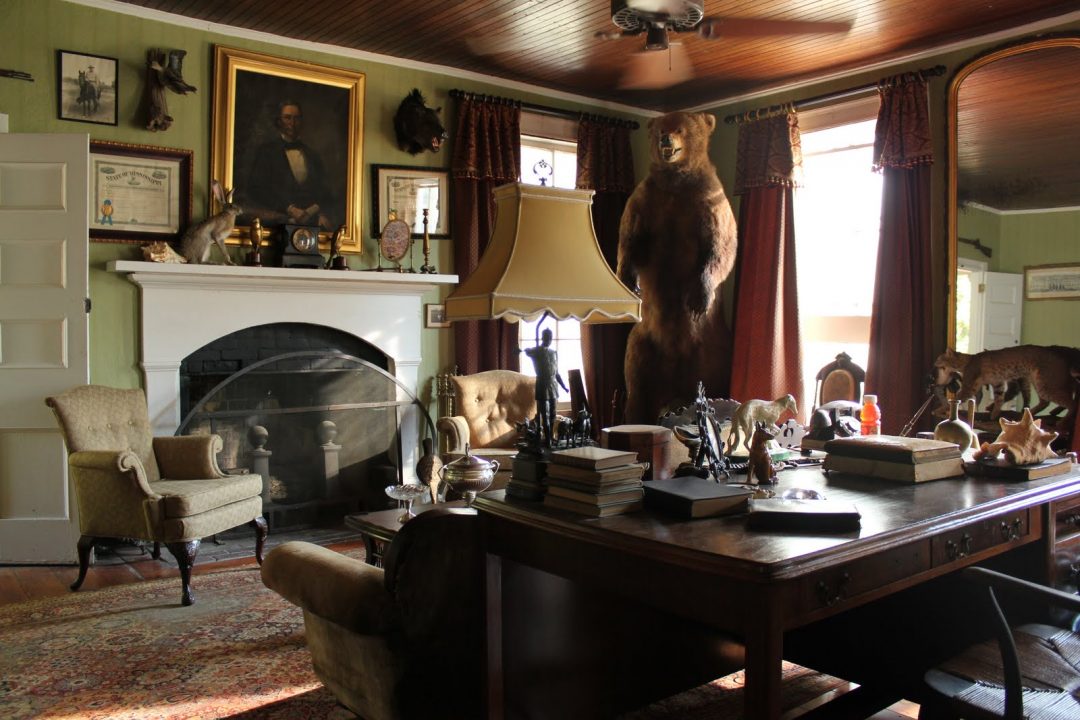 For those that think production designer Mark Ricker (of Julie & Julia and The Nanny Diaries fame) and set decorator Rena DeAngelo don't deserve an Oscar nomination, let me say "Bless your heart, you must have been dropped on your head as an infant because ya'll are soft in the head."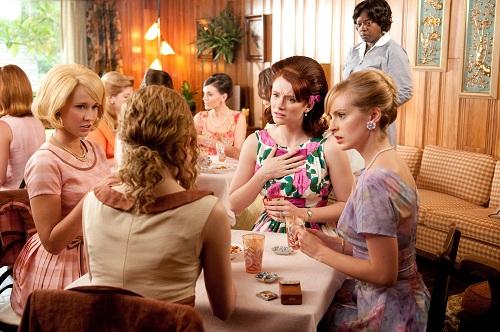 I can't wait to see where you have wandered, meandered, strolled or skipped.
Laura