I actually lost sleep over my house this past week. I guess the counting sheep were on strike.
It seemed like I hated strongly disliked everything in my home. This was probably spurred on by a blog post or magazine article that I had read which probably featured the house of my dreams and well, reality fell short … perhaps you have had a similar moment?
Then of course I felt ashamed because compared to many, I live in a palace.
Here is what set me off: the family room drapes. I'll be perfectly honest, I have hated strongly disliked these drapes from the moment they were hung. They are custom, which means I paid a pretty penny. Truthfully, when they were first hung up I thought we would live in our house maybe one or two additional years so I thought "Well, I can stand them for that long." Fast forward seven years and we are still living here and I hate dislike the drapes even more.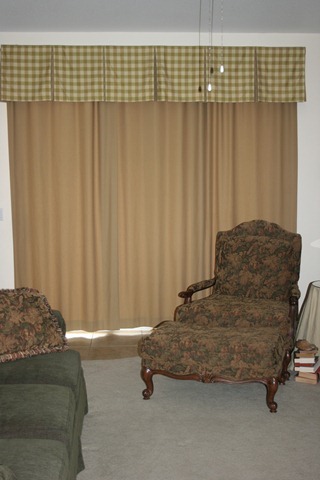 I had an"Apocalypse Now" (The Horror, the horror) moment where I felt like "If I have to look at those drapes just ONE MORE DAY!!!!!"
I couldn't take the drapes down at that moment because it is August in Arizona which means a 115 degree sun would beam spitefully into the room. So I attacked the rest of the space. I pushed furniture around (yes, with the dog still sitting on the couch) and steam cleaned the carpets.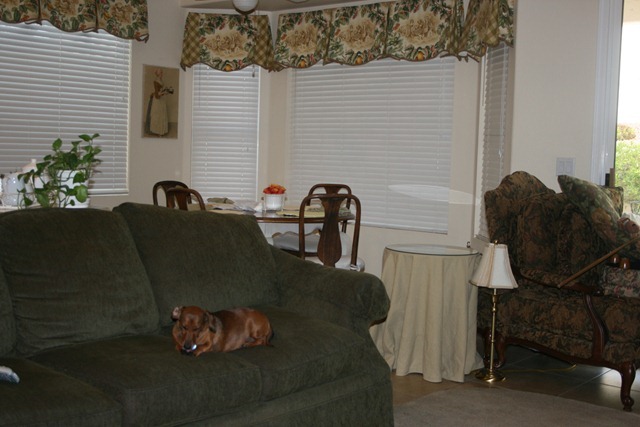 I dusted every crevice, surface, nook and cranny and then some.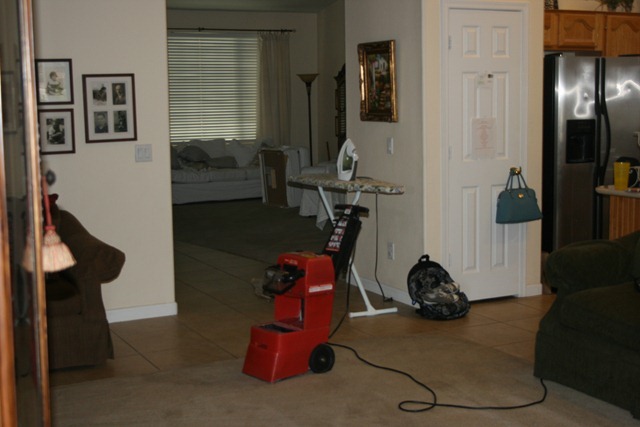 Now generally this expenditure of house cleaning energy wears me out enough that my evil house hating thoughts subside for awhile. Nope, not this time. It was the chairs turn. I have hated strongly disliked this chair from the get go. I custom ordered it while living in Georgia at the height of the Tuscan look eight years ago. The furniture company took so long (5 months +) to make the darn thing that it was literally delivered from one moving truck to another. I am not exaggerating. We shut the doors on our Arizona bound moving truck minutes later. Talk about stress! So I couldn't inspect the chair until 2 months later when we finally found a home and moved in. The back of our custom chair was ripped and sewn incorrectly and of course the time to put in a replacement claim had passed. Just merely looking at the chair made me angry.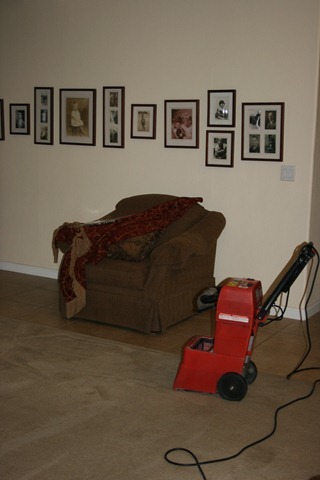 So between the drapes, the chair and the endless row of antique family members that have been on the wall for seven years I couldn't shake my hate dislike for the room. My frenzy even worried the dog.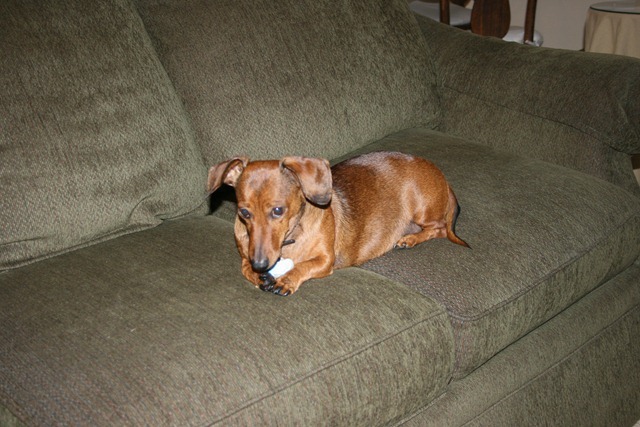 But again, I told myself to quit whining. There are people out there HOMELESS for heavens sake.  So I thought I would change my opinion of my home SOMEHOW for very little money.
Now let me just say that there are not a lot of reasonably priced, fashionable treatment options for a sliding glass door. No, this is NOT an option:
Shutters would be nice in my French Country décor but I really don't want to invest $1,500 in a permanent window fixture for a house that is already upside down due to a collapsed real estate market.
I could probably do something similar to this French door treatment, but we use our sliding glass door daily. Indeed the grimy handed 9 year old boy is in and out constantly. So, you can see where this is going.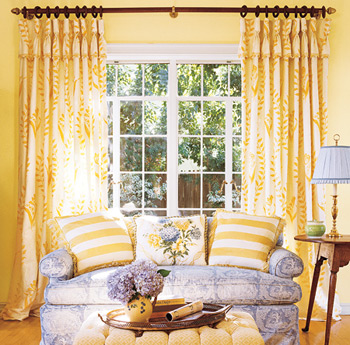 I need to fall in love with my house all over again.
I have begun by going around and making a list of everything that needs to be done. Are you sitting down?
Replant the front flower pots.
Plant an herb garden as part of a front porch vignette.
Make a new wreath for the front door.
Replace the dated brass entry way light.
Paint all the brass door handles oil rubbed bronze (orb).
Replace the formal dining room chandelier. (It is missing several pieces and is way to modern for our taste.)
Sew six slipcovers for the dining room chairs.
Find a new (old) couch to reupholster for the front room.
Find a new (old) chair to reupholster for the front room. 
Update artwork in office.
Create more storage options in office.
Create slipcovers for two of Rudi's stepstools. (Dachshunds need assistance due to bad back issues.)
Paint the dated oak kitchen cabinets or at least the island.
Find and install hardware for the cabinets. 
Replace the kitchen dinette ceiling fan with a chandelier.
Paint 4 kitchen chairs
Paint two large baskets that hide our reading material.
Find a new decorative wall treatment for the longggg hallway.
Paint or stain the built in cupboards at the end of the hallway.
Paint or stain the cupboards in the master bathroom.
Install bead board in the windowless, soulless guest bathroom.
Find an outdoor chandelier to replace the one that broke several months ago.
Find new patio chair cushions for the worn, mildewed and dirty cushions we presently have.
List evil chair on Craigslist.
List green couch on Craigslist.
Clear out tons of clutter and list items of value on Ebay.
Have a garage sale for the remaining items.
Now this list doesn't even include the cute and crafty project to do list of things I would like to create. But trust me when I say it is almost as long. 🙂
On September 1st I will begin my personal "Fall In Love With My Home" project list. The traveling days of summer will soon end, as will the Wayfaring Wednesday linky party. I plan to replace it with: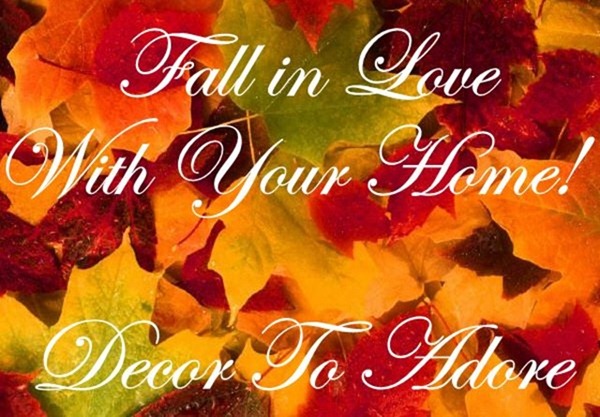 But all of these tasks create a dilemma. In order to accomplish my huge project list, take care of my family, run my interior design business, and write a blog, et cetera, something has to give. 
Beginning on September 1st, I will temporarily be turning off my comments and also curbing my bloggy bliss time. On average I spend between 2-3 hours a DAY blogging. Truthfully, sometimes more. 🙁
That is precious time I could be creating projects that might inspire you.
If there are projects that you too have been putting off, perhaps you will be inspired and willing to share your accomplishments on "Fall In Love With Your Home" Wednesdays.
The holidays will be here before we know it and wouldn't it feel good knowing your house is ready? The first of this weekly linky party will be held on September 7th.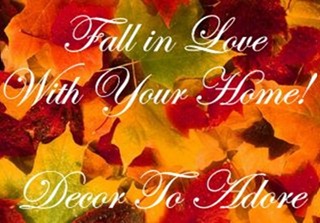 Who's ready to "Fall In Love"?
Laura