If you have been reading this blog for awhile then you know my daughter, aka "The Fashionista", has a passion for fashion. She graduated with a degree in fashion design in 2010 and has since been trying to find her niche.
Inspiration comes to her in many forms.  She loves the classic "new look" fashions of the 50's and the carefree designs of the 60's. Recently, a floral covered VW at the Dallas Arboretum captured her attention and inspired her spring color palette of pink, blue, purple and green.
She leans towards classic design lines in cool cotton and crisp chintz, but always adds a touch of whimsy.
For the past few weeks she has been sketching and designing a line for spring.
I encouraged her to enter a design for Shabby Apple for their "Dare to Design" contest. The winning design will be included in their spring line of Shabby Apple Dresses. She agreed and has submitted the following design: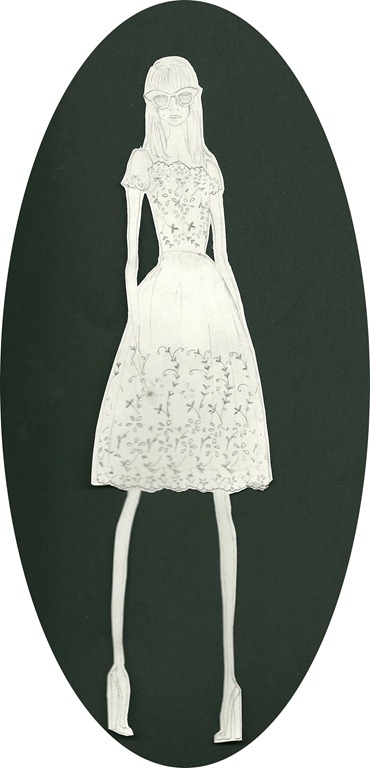 Shabby Apple will select 15 finalists on August 17th. They will then open up the voting for a favorite design to all blog readers.
Laura