Two weeks ago my family and I took a trip to Vallecito Lake in Colorado. This man made reservoir is 23 miles Northeast of Durango and somehow remains lovely and unspoiled in this day and age.
The San Juan National Forest area offers several lovely campground areas. No tv and no phone reception sounded like heaven to Mr. Décor.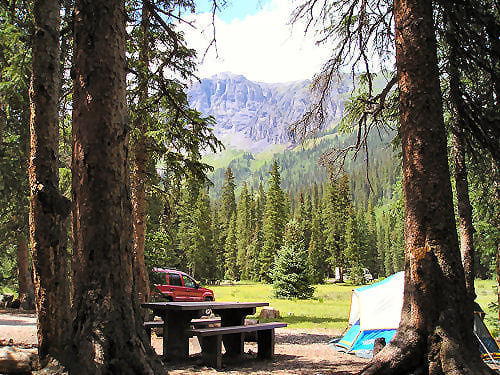 I am going to let you in on a little secret. I don't like camping. Now before you get ready to extol the virtues of the activity let me stop you. I spent my childhood camping. My family camped while clamming at Bodega Bay, during family reunions and various other journeys. I was a Girl Scout from Brownies all the way through Seniors. A lot of camping was required to earn certain badges. Sometimes in the open, sometimes with a tent. Hard core camping. I could build you an outdoor shelter like nobody's business. But I am an adult now and choose to not pop a tent, shower in public or potty with bears anymore. Yes, I gave Mr. Décor full disclosure BEFORE we were married. A few times a year I happily send him out into the wild with sweet boy. But with me along for this adventure we opted for a cabin.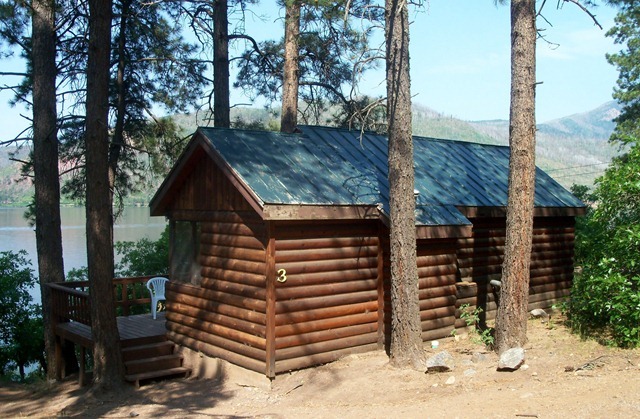 It was still rustic and required that I plan a menu in advance and cart in a weeks worth of groceries to cook in a "kitchen" supplied with very basic tools. Mr. Décor was happy because he could go boating, canoeing, fishing or just walk along a very lovely lakeshore. 
At Elk Point Lodge they offered horse back riding. We put Sweet Boy on a gentle horse named Missy but he wasn't having any of it. I try not to force terrorization on my kids, so Mr. Décor went off for a ride alone while Sweet Boy and I skimmed stones on the lake.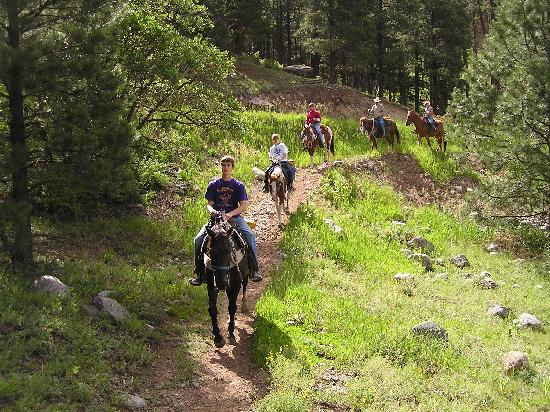 Everyday we went for a hike on a different trail. We forged streams and conquered mountains.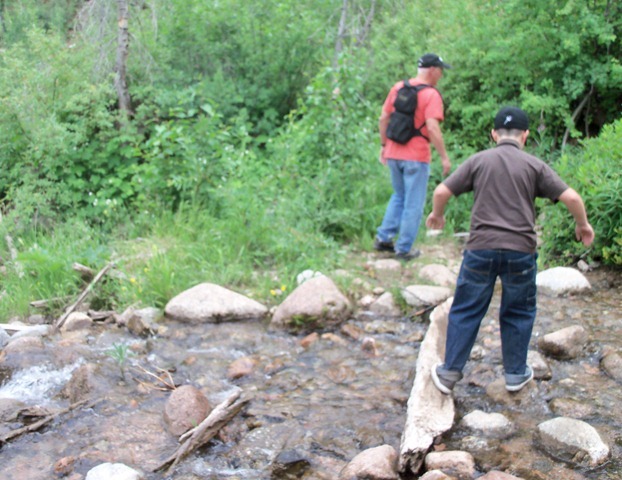 One of us fell into a stream and wasn't too happy about having wet pants.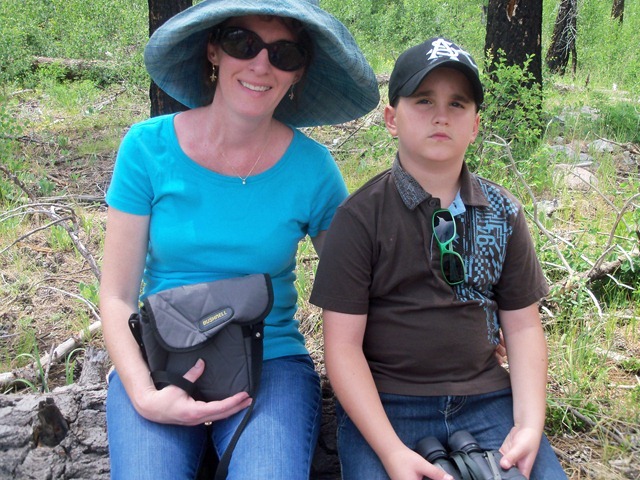 The surrounding area also offers several other activities such as zip lining, museums and the Durango & Silverton Narrow Gauge Railroad.
We spent one day of our visit at Trimble Hot Springs enjoying the sauna, a soak in the hot mineral pool and cooling off in the icy pool.
At the end of the week we arose early to begin our journey home. We stopped at Mesa Verde National Park to view and tour the amazing cliff dwellings built by the Anasazi between 550 to 1300 AD. Put this place on the top of your "must see" bucket list.
Ever feel like you need to be in four places at once? Well, it can really happen at the four corners of Utah, Arizona, New Mexico and Colorado. ( I made Sweet Boy's crocodile applique shirt for his end of school talent show number of dancing to "Crocodile Rock". I should share the video. It's fantastically entertaining. 🙂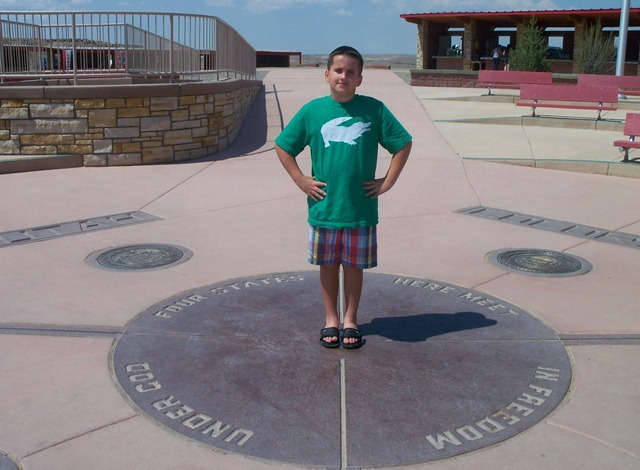 Nearing the end of our journey we did the Mexican Hat Dance in front of the Mexican Hat rock formation (upside down sombrero) near Monument Valley.
I can't wait to see where you've been.
Laura
http://www.inlinkz.com/cs.php?id=69004

Make sure you also enter Monday's GIVEAWAY for a beautiful piece of artwork from Celadon Home.
Linking to Someday Crafts