I am trying to think cool thoughts while the thermometer explodes. Given that I still have my hands full while Sweet Boy recovers from his recent surgery I decided to repost this oldie but goodie. It originally was featured in March of 2008 where it was viewed by a whopping 1 person. 🙂
Mr. Décor and I had not had an ALONE vacation in over 10 years. For our 10th anniversary we went on a cruise. Our second port stop was the island of Cozumel (Mexico). You know it is going to be a good day when you are greeted by such happy drinks.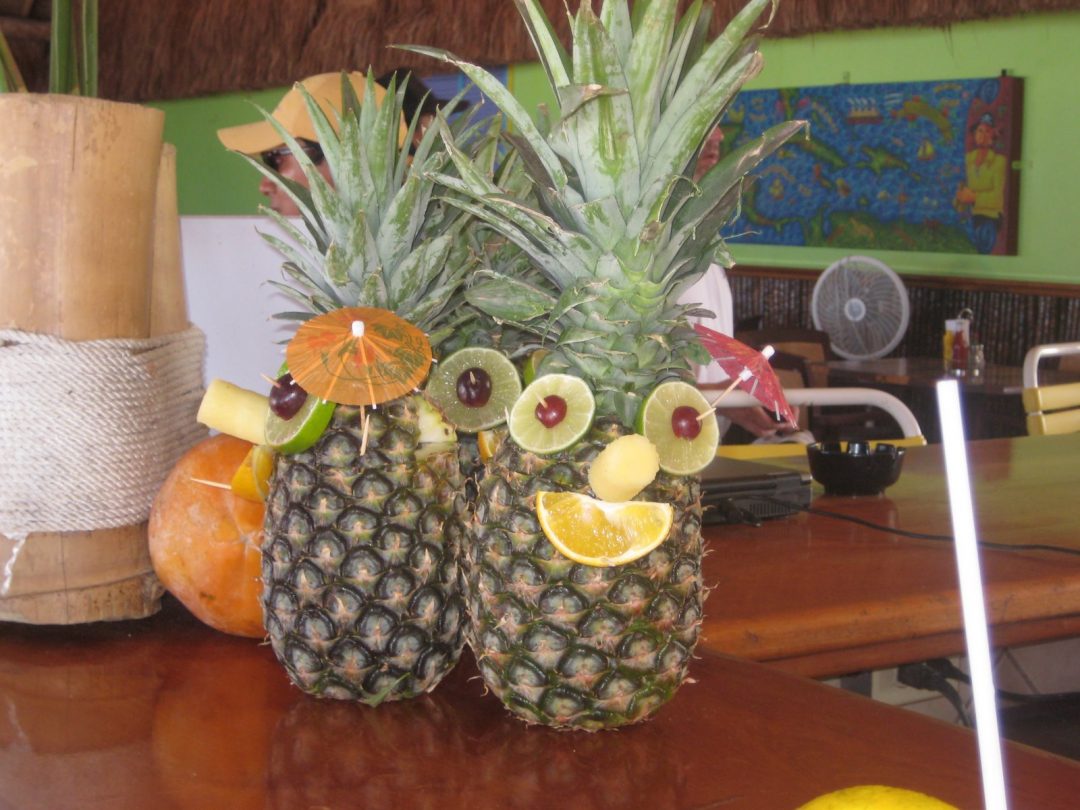 We hired a taxi to take us around the island. There were several private and public beaches, the lighthouse, and the Maya ruins of San Gervasio, where we spent the most time. San Gervasio was once a hot spot of worship. I mean that literally, as in human sacrifices (female virgins of course) were made to the fertility goddess Ix Chel. This was El Arco (the arch) built in the post classic period (1200-1650 A.D.). It was the main entrance to the Plaza Central. It is just amazing given the tools and resources they had at the time.
Manita Structure (little hands) was built during the classic period (1000-1200 A.D.). It was given its name by the red colored handprints that appear on the interior walls. It was once home to the overlord.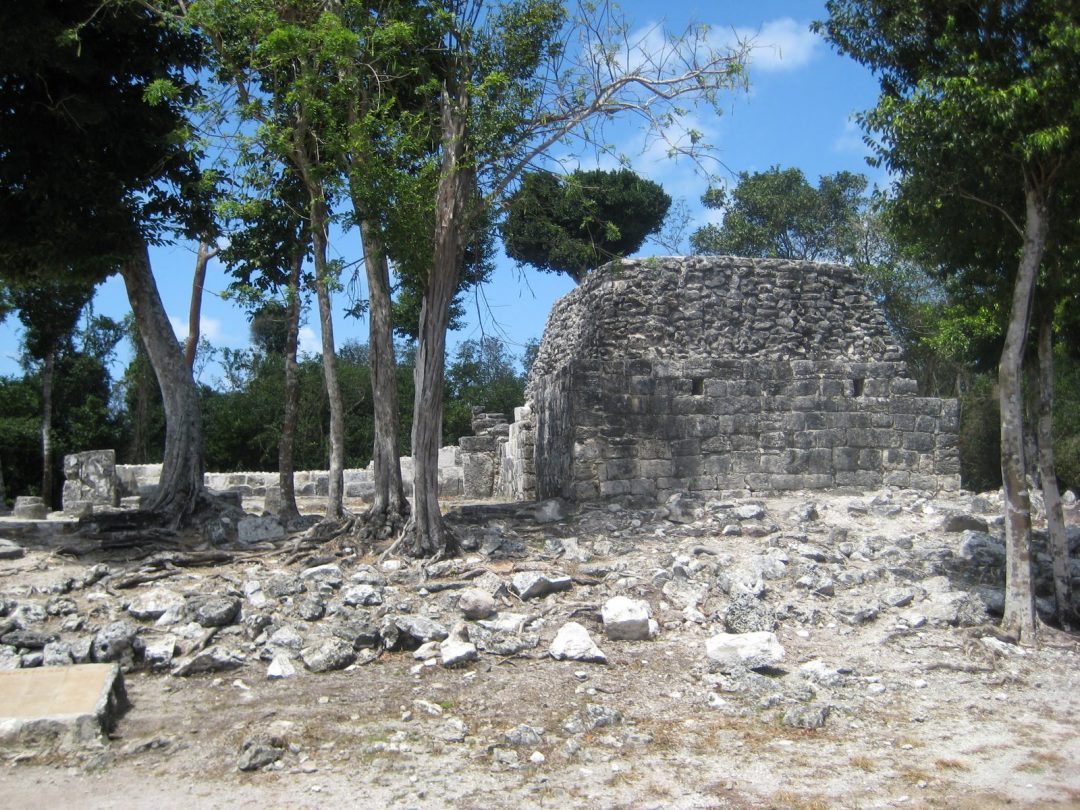 This is a main road leading to the Plaza Central. Can you imagine what it took to create this?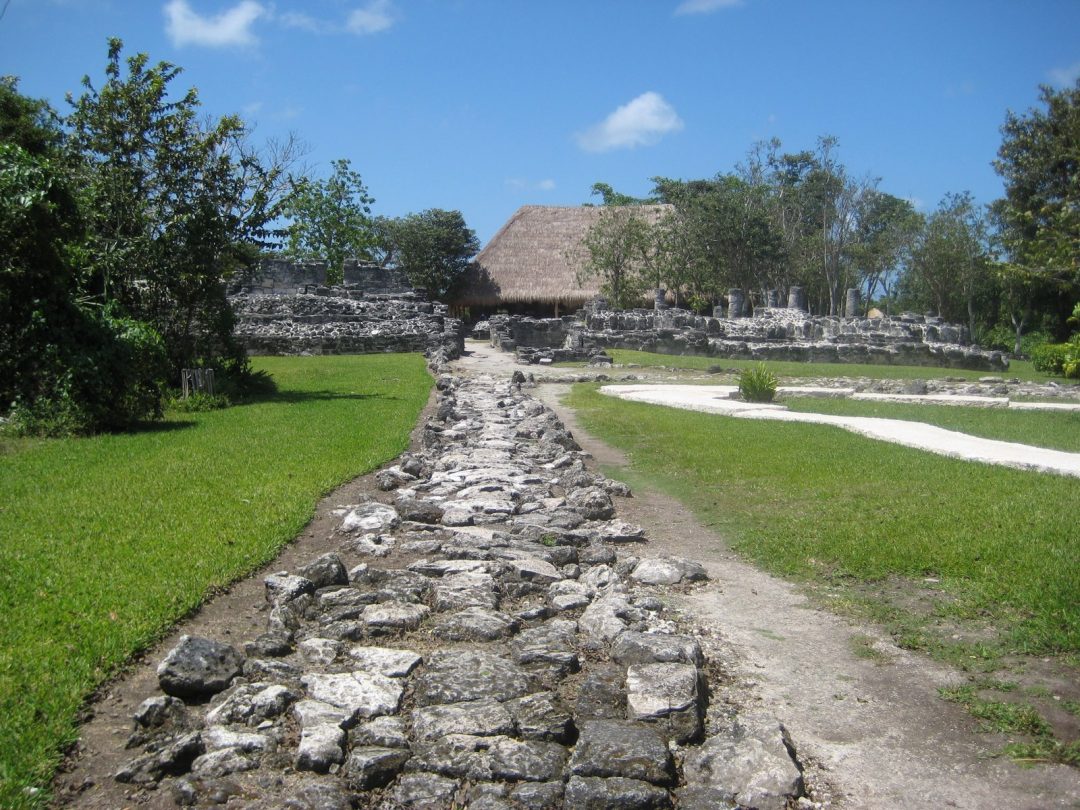 Iguana are now the largest inhabitants of the ruins. I took this photo for my cousin T. who owned an iguana, Sebastian, for many years. "Meaty" would have loved to have sunned himself here.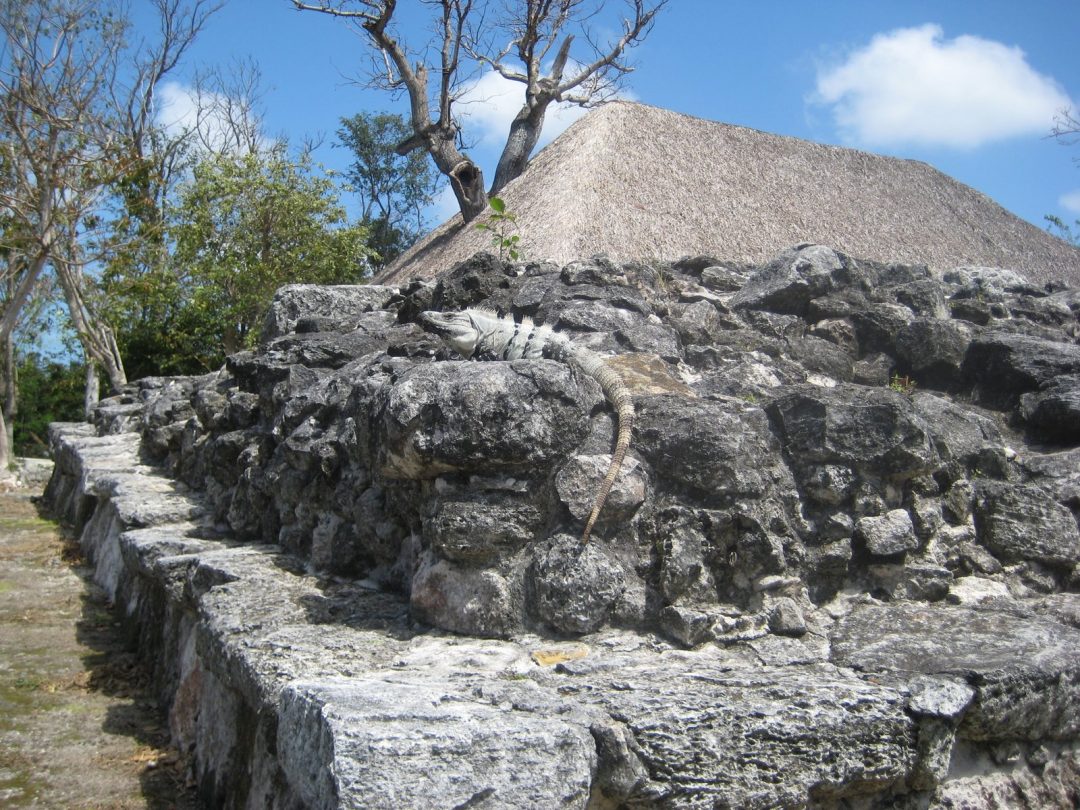 Now for the cool part of this post. Have you ever seen such beautiful water?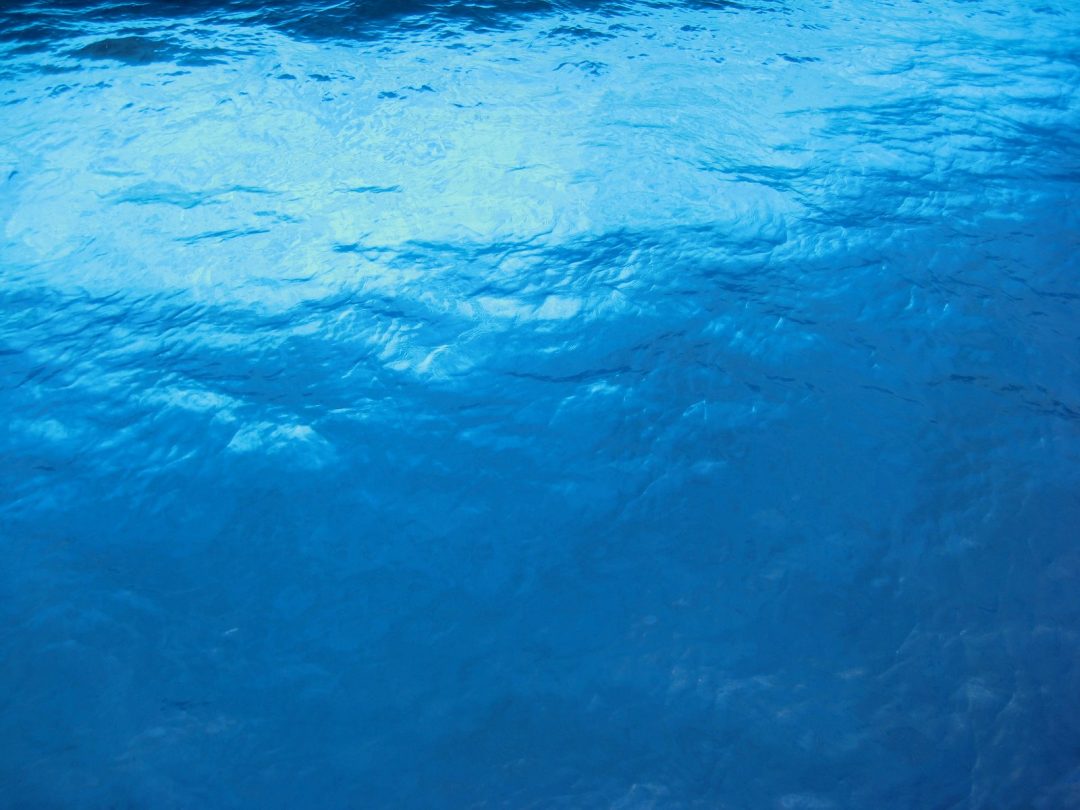 I can't wait to see where you've been and yes, old posts are ok!
Laura