I adore clever artwork that can also be customized. Michelle of Celadon Home is a true artist who creates beautiful custom artwork made from recycled materials.  This girl truly is after my own heart!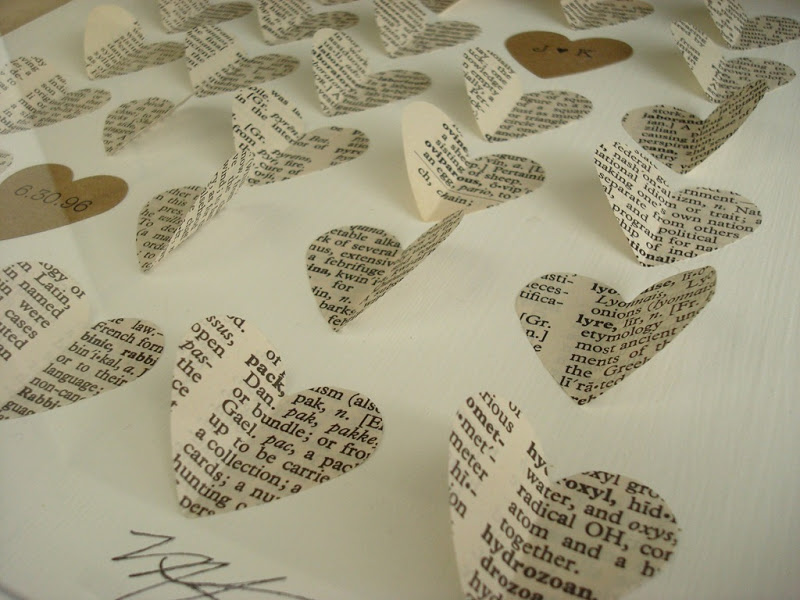 There is no sweeter way to commemorate a couples wedding day, a baby's birth or perhaps moving into a first home than with a piece of artwork that commemorates the day.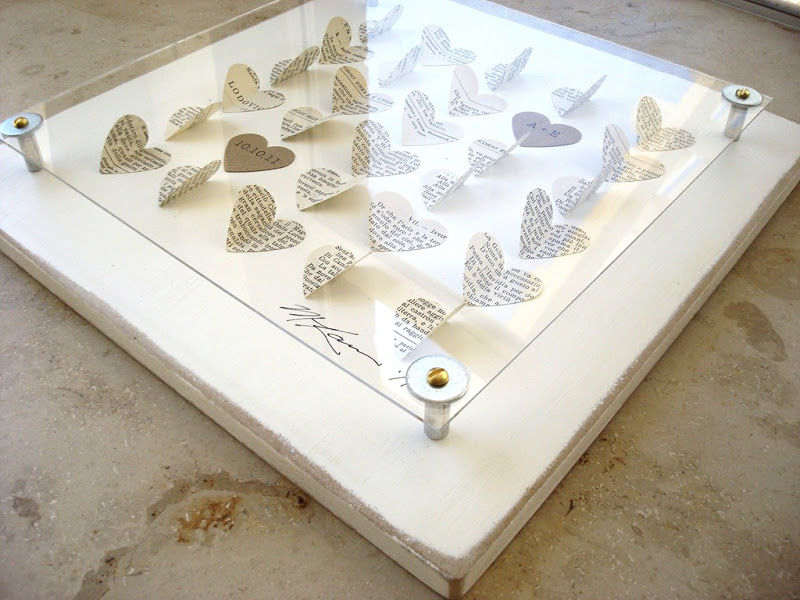 An old book becomes new again with paper hearts that are cut and folded from the pages of a vintage dictionary. Two hearts are cut from recycled kraft paper and personalized with the special initials and date.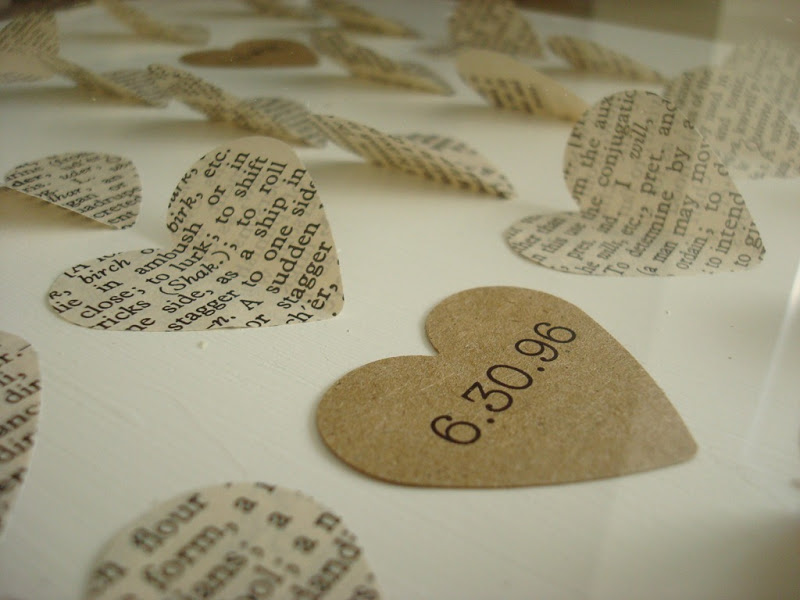 The frame that showcases these little love hearts is painted, distressed and features gold and silver tone hardware that elevates the plexiglass.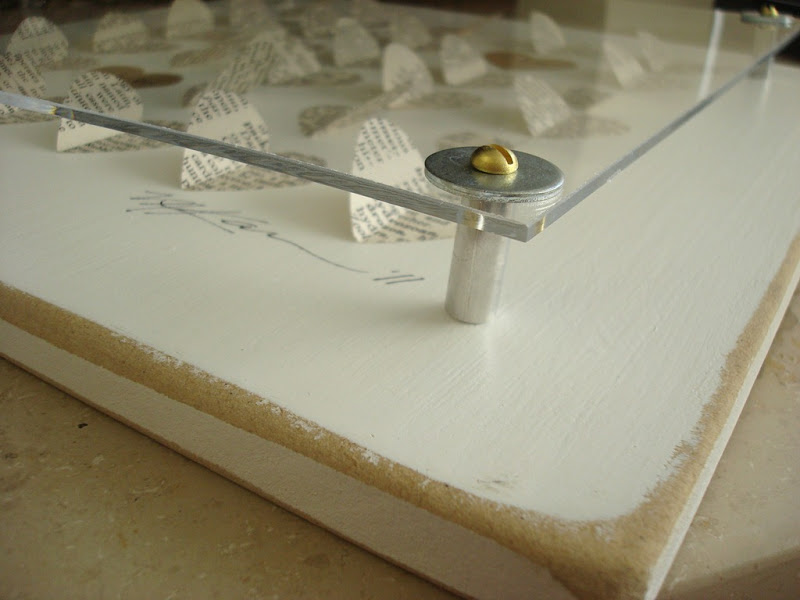 If you're a proud parent, check out what Michelle can do with your child's artwork:
Do you have a favorite novel or children's book that you'd love turned into artwork? Michelle can do it!
Whether celebrating a new marriage, anniversary or birthday, this is truly a unique gift that will be cherished for years to come.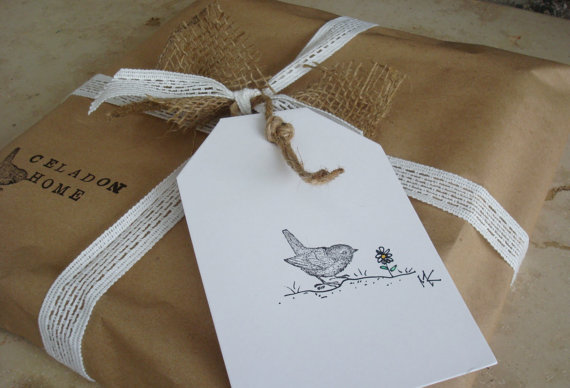 Michelle is graciously giving away a piece of customized artwork to one lucky Décor To Adore reader. To enter, please visit Michele's Etsy site:  www.celadonhome.etsy.com take a look around. Return here and leave one comment about your favorite piece of art. A winner will be selected by random number generator on Sunday, July 30th.
Bonne Chance!
UPDATE: The random number generator has selected Ann of The Boston Lady. Congratulations Ann!
Michelle has graciously agreed to give everyone a 10% discount on to DTA readers. Please enter in the code DÉCOR 10.
Laura
If you are interested in becoming a Décor To Adore sponsor please email me at decortoadore@hotmail.com