In last months Country Living I saw some darling strawberry sachets. It brought back a sweet memory of my grandmother who had a similarly styled pincushion. So I decided to give a berry good try in making one myself.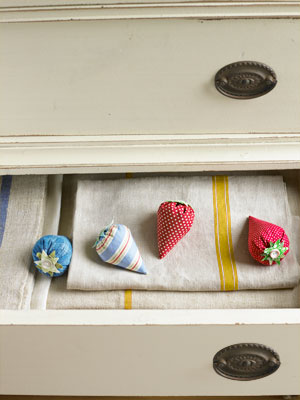 I did not like my first prototype AT ALL! The Country Living sachet had two unhemmed stars masquerading as leaves. I found that since I hadn't used fray check (a liquid applied to fabric to stop it from fraying) after just a bit of handling the leaves looked horrible. I try not to use fray check very much as the down side of using it is that it makes your fabric feel somewhat crunchy. So I put on my thinking cap and finally a thought occurred: "Why don't I just make a bigger strawberry sachets so it can do double duty as a sachet AND pincushion and create the top out of a yo~yo?"  The result, I thought, was pretty cute.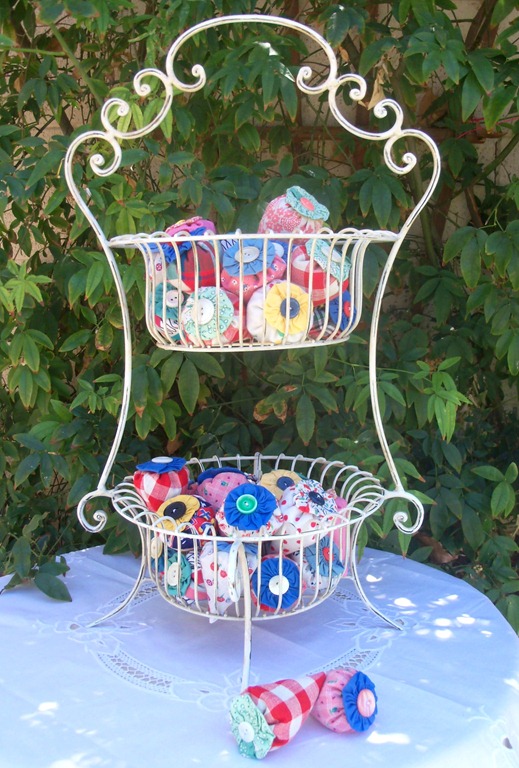 Of course one reason they might be so cute was that I made the berries and leaves from vintage fabric scraps and buttons from the 30's, 40's and 50's that I have been hoarding collecting.
There are red, white and blueberries…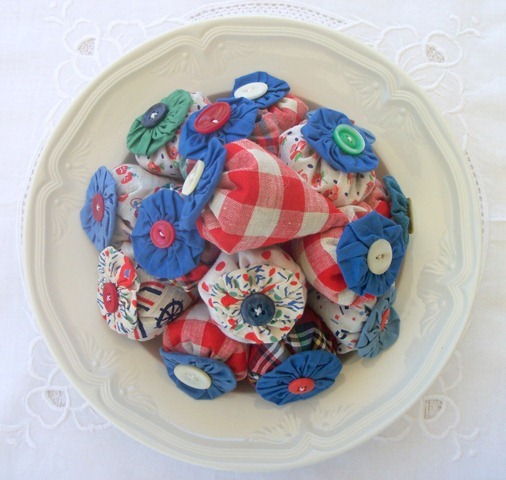 …pinkberries…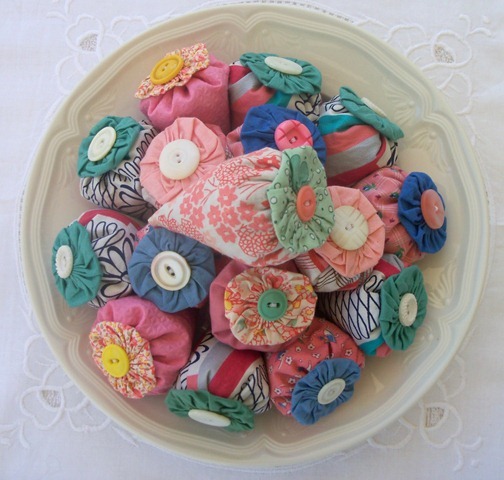 and traditional red berries all filled with sweet smelling organic lavender that I purchased from Mountain Rose Herbs.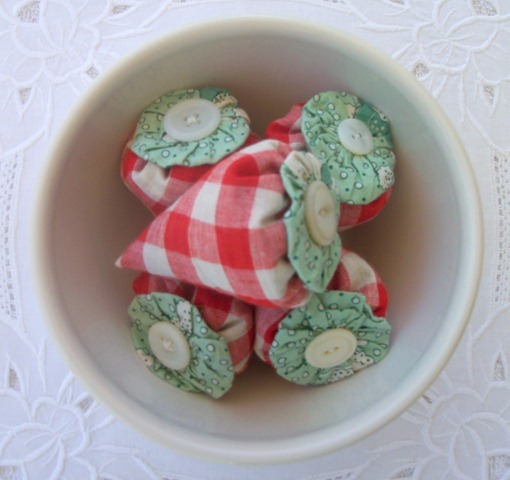 I cut and sewed the berries while watching Sweet Boy at his twice weekly one hour tennis lessons. It helped keep my mind off the fact I was sitting in 115 degree sunshine. They measure 3 inches by 2 inches and hold about 20 pearl headed pins.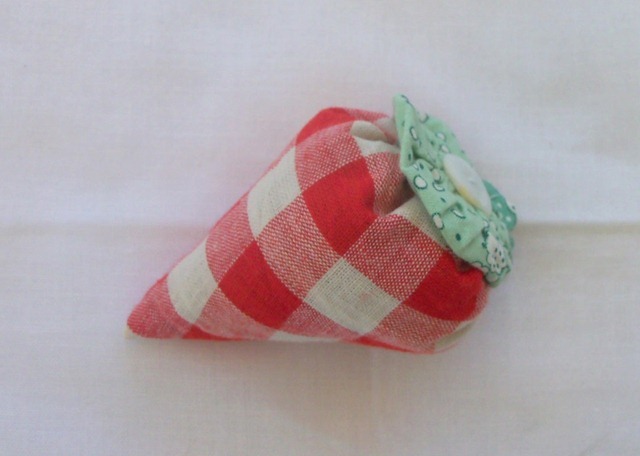 If you don't happen to have a stash of vintage fabric on hand or perhaps enough time to sew, never fear, I've stocked a few in my Etsy shop.
Laura