April in Paris. While it's true that I arrived in the City of Light on the last day of the month, I still feel I can claim this joy. Ah a moment to reflect~ followed by happy sighs. I had spent the day prior to my departure scrambling with last minute packing and of course spent the night watching the Royal Wedding. I boarded my plane shortly after the balcony kiss. Sleep eluded me, as it often does on planes, trains and automobiles. By the time I touched down in Paris I had been awake for over 30 hours, yet it was as if the city itself was a cup of magical French espresso.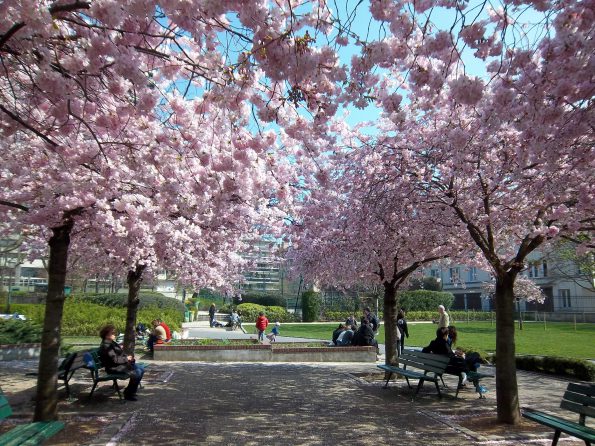 This was not my first trip to Paris. I had been to Paris in the deep winter when it drizzles. My memories of that January 2000 trip are a perfect Parisian gray influenced by the wide streets and graceful Neo Classical architecture created in the 1850's under Napoleon III. It was then I climbed the landmark of Paris~ the Eiffel Tower, which was built as a temporary monument to showcase the architectural engineering feats of Paris for the 1889 World's Fair by Gustave Eiffel. While most choose to ride the elevator to the top, there is something about climbing each step that truly makes the Tower ones own. After two hours and two tiers I felt as if the Tower was truly mine.


Later that night while on a cruise down the river Seine the Tower magically lit up just as we passed by. While this memory is now eleven years old it continues to burn brightly in my heart. A perfect piece of Paris captured forever in my mind. Because of this I had no need to visit my friend up close, and was happy to gaze from afar this gentle metal giant that is truly Paris.


The same can be said for the Louvre, the Musée d'Orsay, the Arc de Triomphe and Notre Dame. I had accomplished a pilgrimage to these sites on yet another trip to Paris in the summer when it sizzles. I was content to rest on my laurels and discover something new.


As it was Saturday morning Andrea and I made our way to the Paris Flea market. Which if you imagine this as a typical flea you will soon find that it is instead a series of twisting and turning alleyways and narrow streets which feature stall after stall of the crème de la crème of French antiques.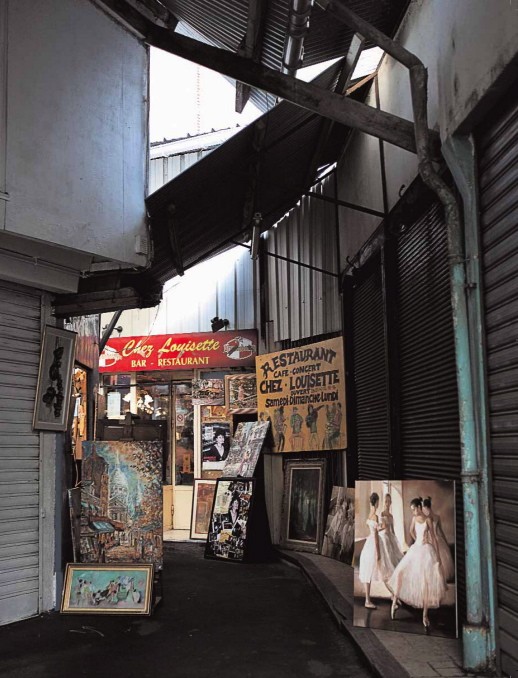 One could easily get lost within the midst of these hidden gems. Each stall is owned by a different dealer. While some appear to be temporary and perhaps even fly by night, many have remained in one spot for several years. The trick is to master the maze and compile your list of favorites. I imagine that this could take weeks, or perhaps even years.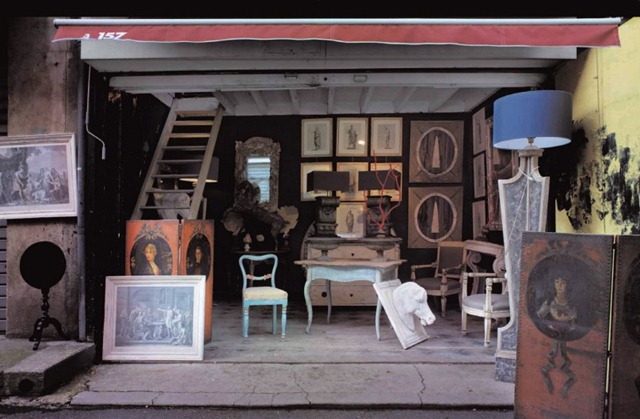 Sadly, I had to leave behind this lovely Duchesse Brisee. I envisioned myself transforming this piece by swathing it in a creamy linen.


After concluding that I could afford only one small confit pot (images later) we stopped at a small bistro for a bite to eat. I had a tiny salad, Croque Monsieur (ham and cheese sandwich) and a coke. Price? ~ 20 Euro (or $30). Welcome to Paris.


Afterwards we traveled to Versailles. I had been to the Palace with its dazzling Hall of Mirrors during my trip in January of 2000. At that time it was overcast and freezing. We viewed the gardens from a second story window and deemed it a frosted wasteland. The Palace seemed as if it was solely ours. It appeared no one else wanted to venture out to Versailles in winter.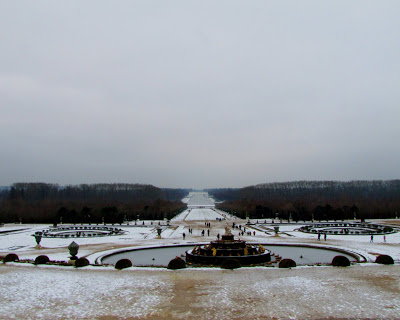 Versailles in the Spring is vastly different. Floral abundance at its finest. Everything was lush and green.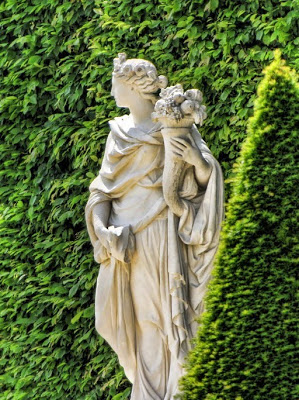 But my personal Versailles was gone. I had to share it with others. Too many for my taste.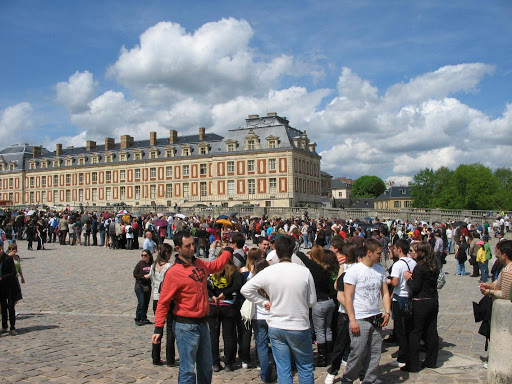 I was happy that I had no desire to see the Palace and could perhaps find solace in the garden. Alas it too alluded me. But it was still lovely.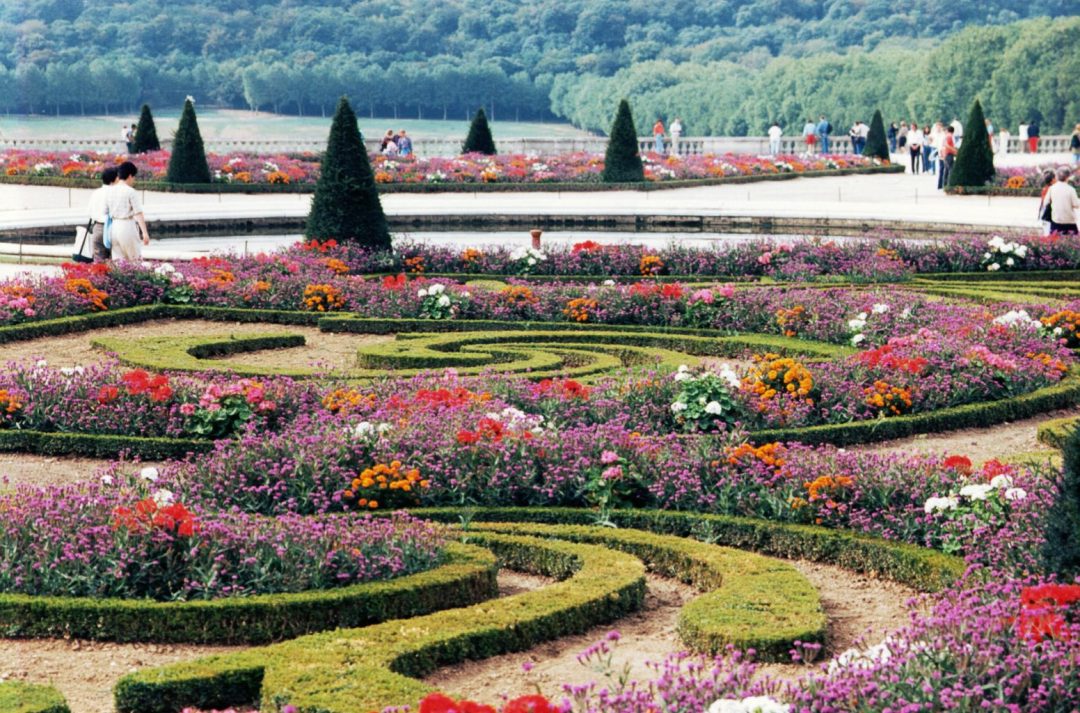 We made our way deeper into the garden and found Marie Antoinette's Petit Trianon. I have written about this marvel in great detail HERE.
In the small gift shop I purchased a china mug with her crest and a jar of rose petal jam so that I could recapture on a morning such as this what it felt to travel through her gardens.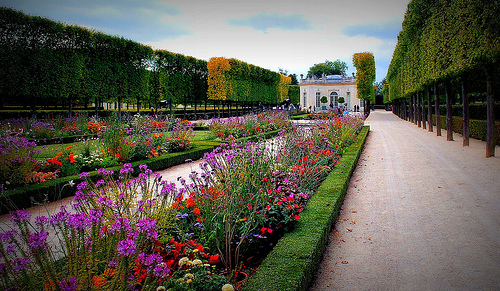 By then the sun was setting and time and energy began to allude us. We had to race by the Queen's teahouse.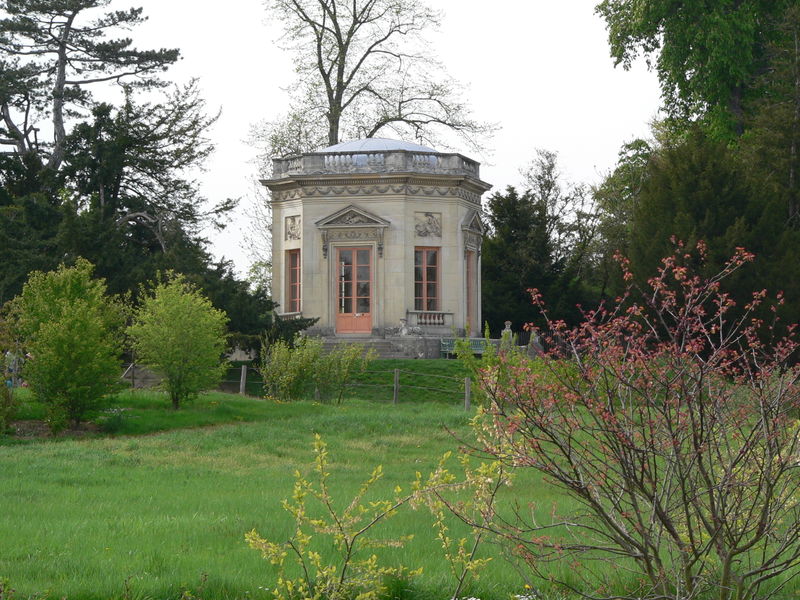 As well as the Temple of Love.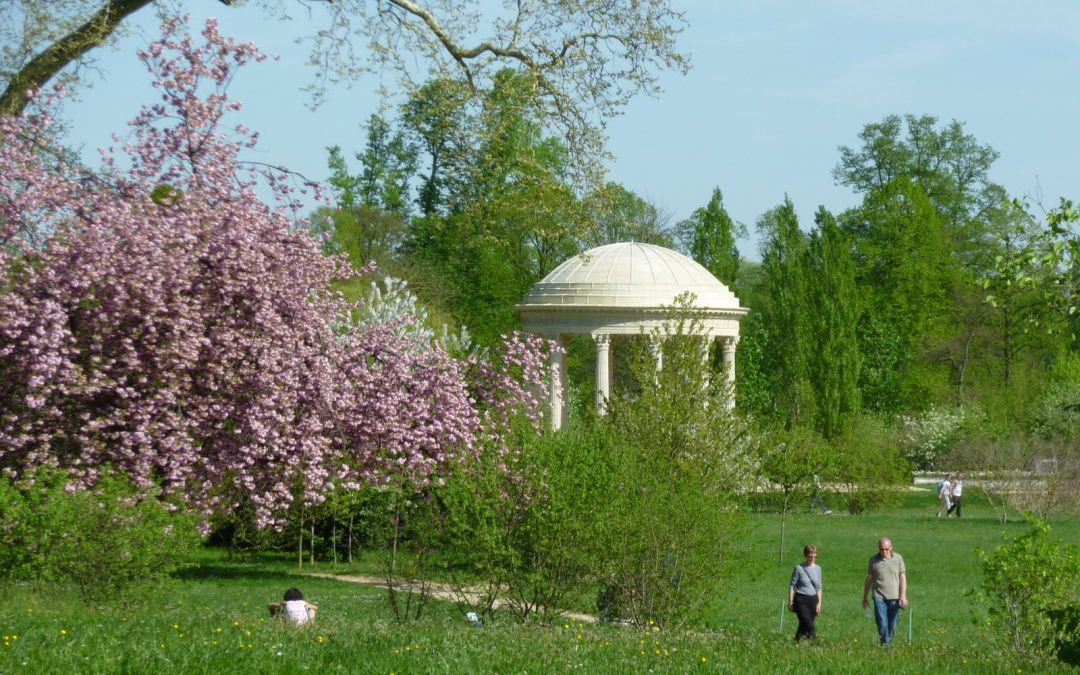 But as we approached the Queen's Hamlet (Hameau de la Reine) time stopped and for a moment rainbows, unicorns and Disneyland appeared all in one fell swoop.


I left a piece of my heart in this magical place and it can only be returned by another visit sometime in the future. Fall perhaps. In a few short minutes we began a race back to our car. We had to reach Paris by 7pm  to claim our apartment. As we crossed the cobblestones of Versailles at breakneck speed I wrenched my right ankle horribly.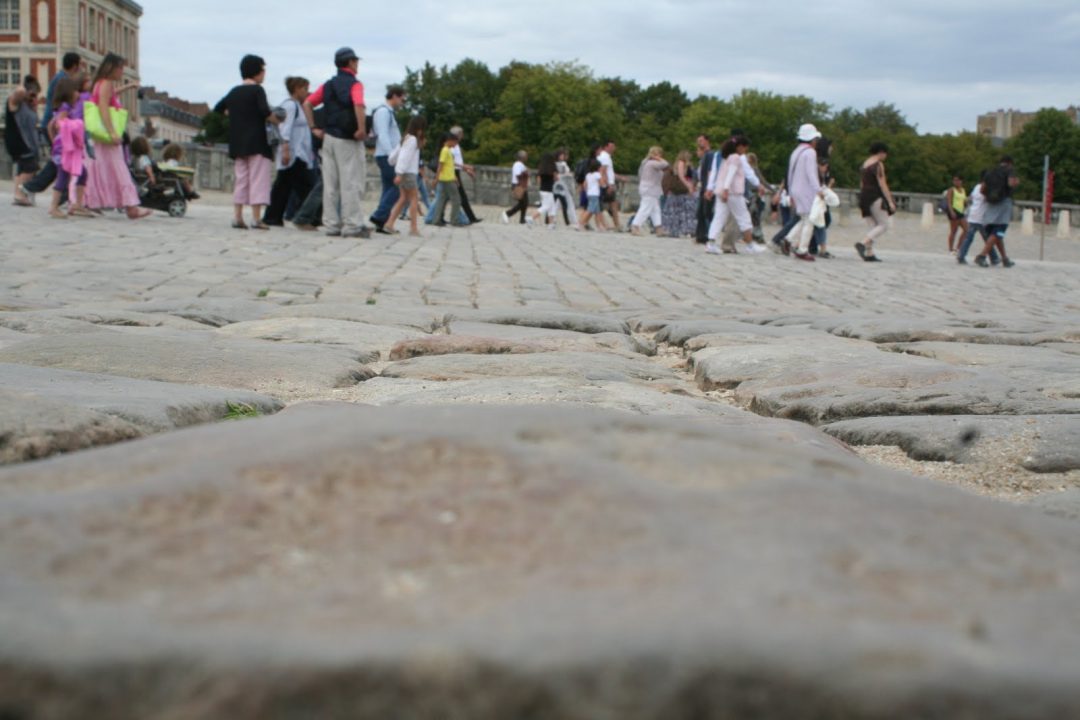 With a throbbing ankle and approaching 40+ hours of no sleep I was eager to return to Paris and our rented abode. I was dreaming of our Paris apartment…

I will say that reality fell somewhere in between my vision and Ratatouille's apartment. At least he had a view.
But that is a story for another day. This concludes April in Paris.
Next up, La Fête du Travail or "How the French celebrate May day".
Laura
As I returned home to a broken dishwasher and microwave, piles of laundry and of course a huge gift of jet lag I hope you will understand that it may be a few days before I can respond to comments.