I spent last Saturday in the company of some pretty crafty women. The delightfully talented Meri hosted a shadowbox tutorial class. I had decided I wanted a springtime shadow box and this was my creation.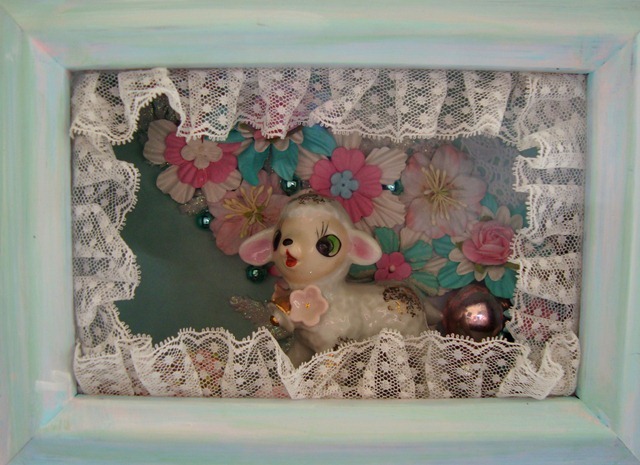 I loved this sweet vintage lamb figurine so much!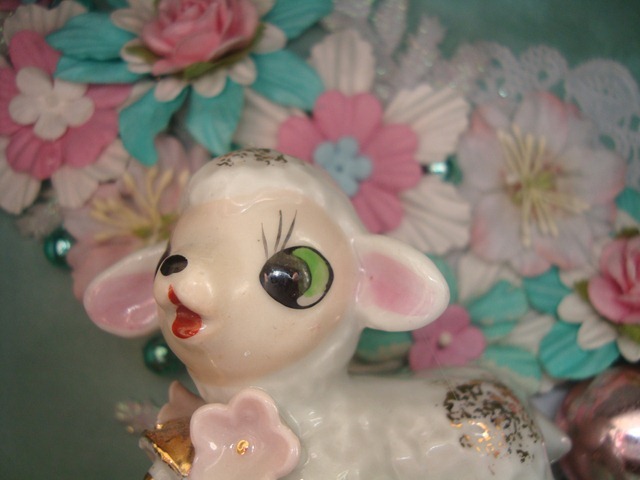 Here you can see a bit more inside the box.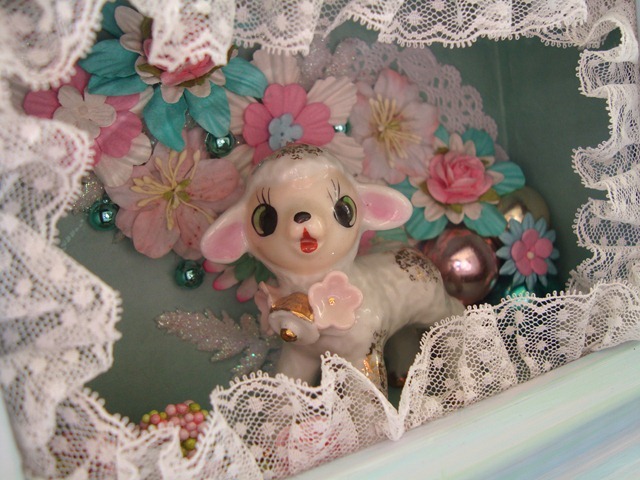 The truly wonderful thing about this class was that each woman's personality was able to come shining through in her shadowbox creation.
Top Row: Jenny Kuller, Sharleen Snow, Meri Wiley, Karen Valentine, & Gail Friend
Middle Row, left to right: Yours truly & Dawn Binyon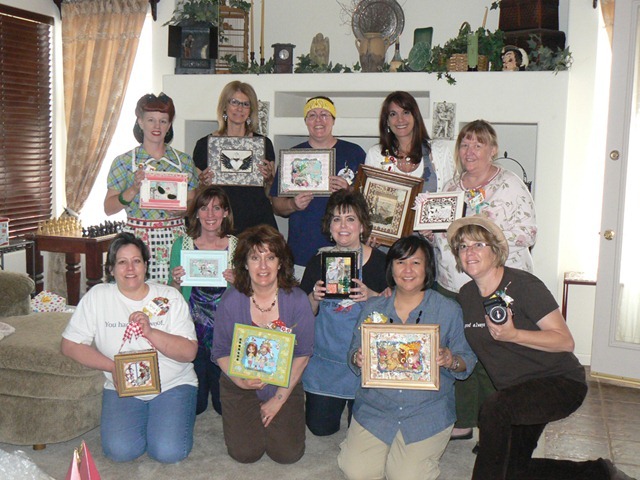 Now for the GIVEAWAY!
I made a "SPRING" banner that is just waiting to hang in someone's home.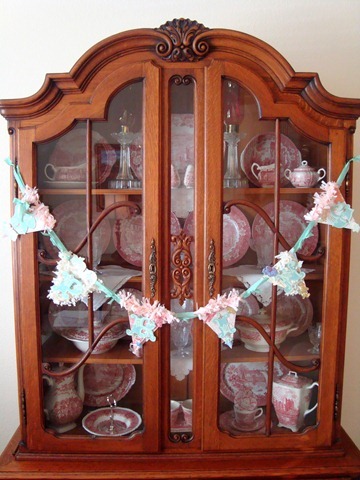 Here is a close up of each letter:
Everyone who links up a springtime craft is eligible to win. Past posts are fine.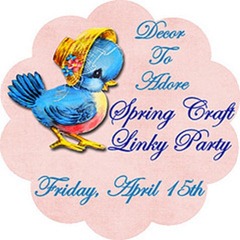 I can't wait to see what you have created!
Laura


http://www.inlinkz.com/cs.php?id=47133