I had a wonderful weekend. Did you? Yesterday was perfection in that I spent time with my family and crafted a bit of sweet springtime to decorate our home.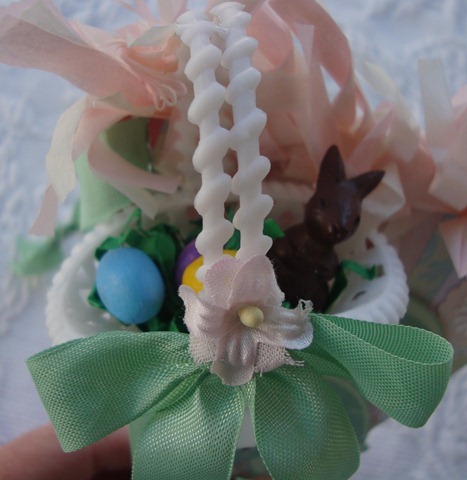 I gathered up a few pieces of scrapbook paper ~a combination of Foof A La and Martha Stewart~ and ribbon in a yummy pink and green palette to make a banner.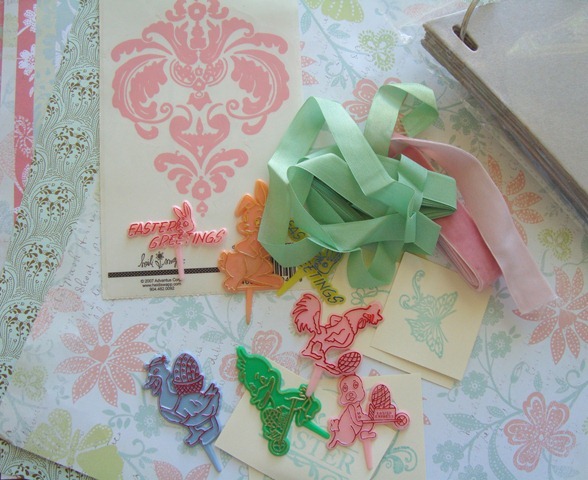 I decided I wanted my banner to spell "SPRING" and embellished a few scrapbooking letters with Stickles glitter glue in "platinum" and set them aside to dry.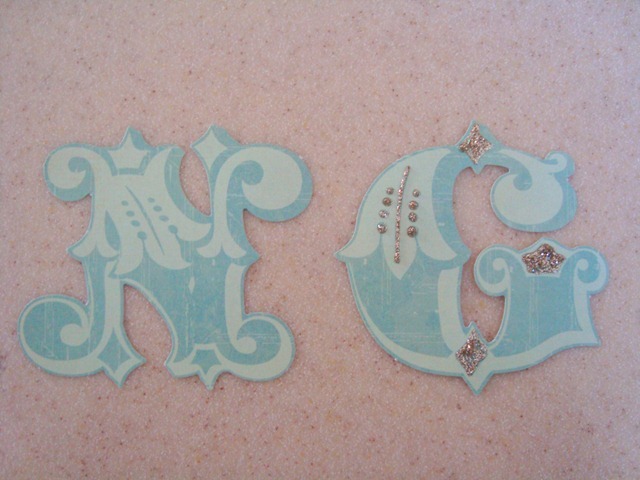 Using a Maya Road chipboard triangular banner I made a pattern on the back of the scrapbook paper. I then cut out the paper shapes and glued them onto the front of the chipboard. (Note that the chipboard has premade holes in the upper corners.)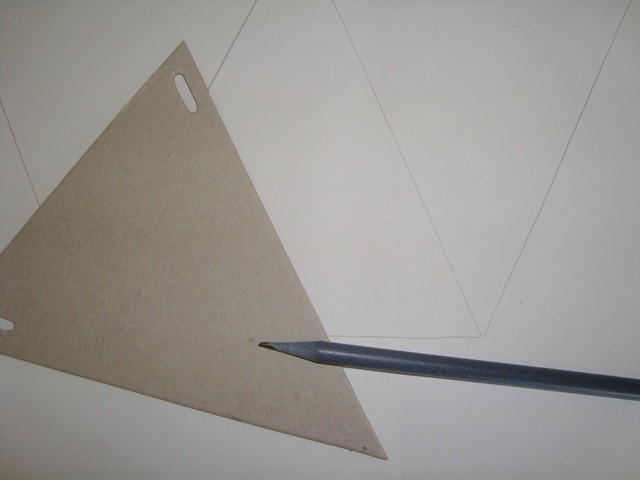 I glued on a bit of pink Bethany Lowe festooning, as well as a bit of ivory garland I found on Etsy, and  secured my letters to the chipboard with pop up dots.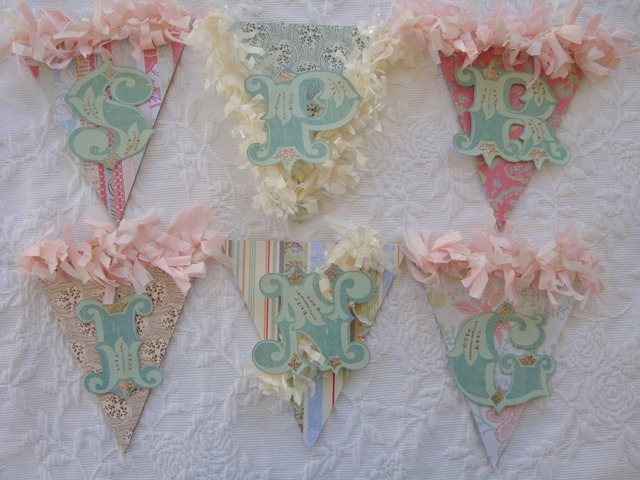 Not to string you along, (hee hee) but here is how I tied the ends of the rayon seam binding so that the garland can be hung.
In between the letters, the ties look like this:
Next came the fun part~embellishing the letter! "S" is of course for spring. (You saw what was in the basket in the very first picture.)
"P" for me represents pollen~achoooo!"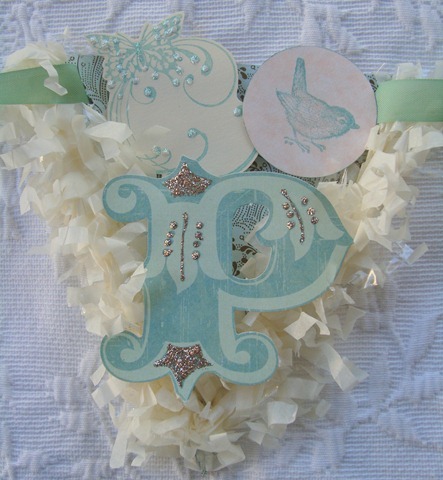 "R" could be for roses. Mine are blooming which makes me feel like dancing.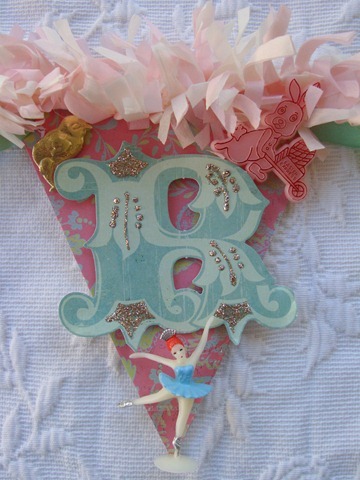 "I" is for ice cream now that is it warm enough to eat it. Mint chocolate chip please.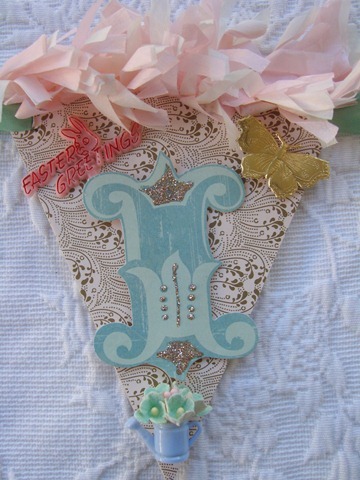 "N" is for nice day. I hope that you are having one.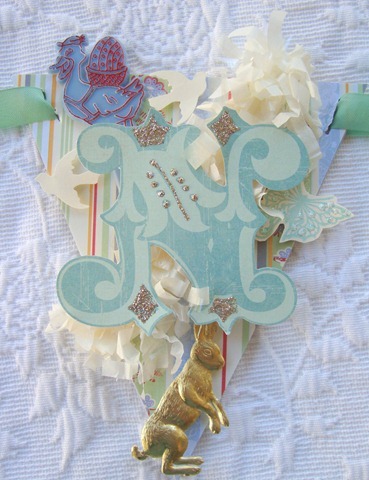 "G" is for a truly gorgeous season.
I decided to hang my banner on my china hutch. It works well with the red transferware inside.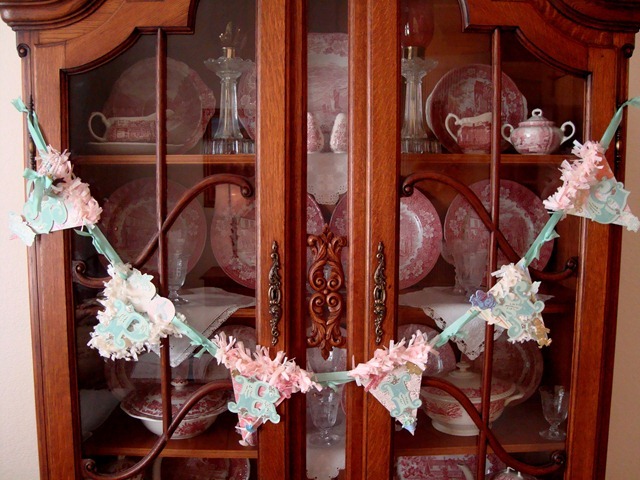 Do you like it? I hope so, because I made a similar springtime banner just for you.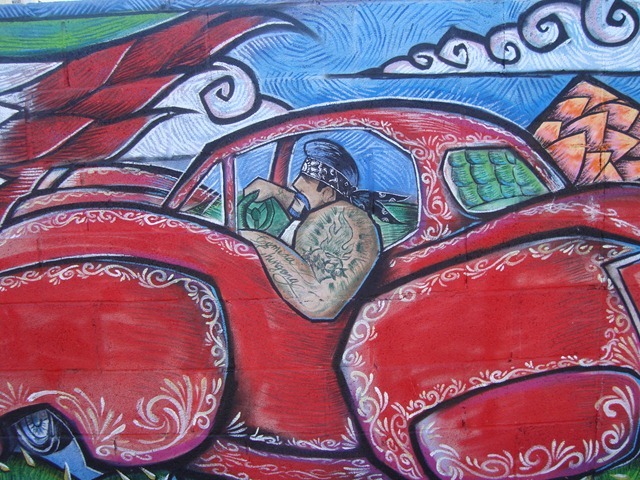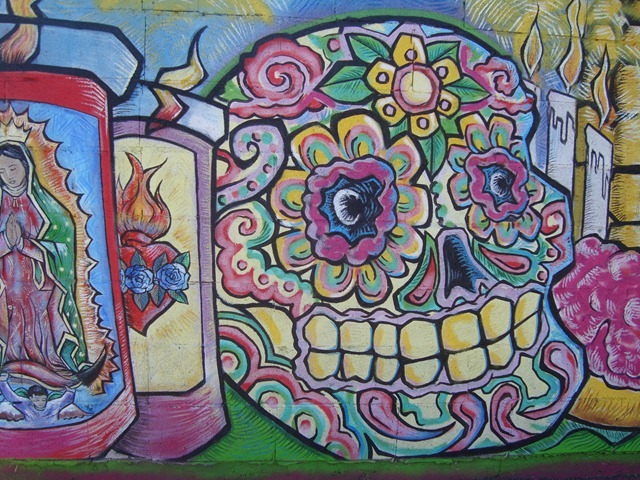 The interior is quite nice too. The owner and chef, Silvana Salcido Esparza, is a true philanthropist and gives back to the community in many ways. All of the artwork is done by local artists and is for sale.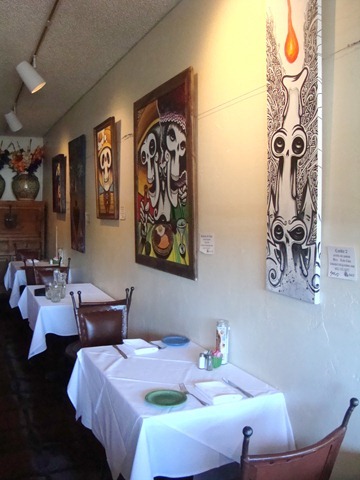 Who knew you could have a religious experience by going to the powder room?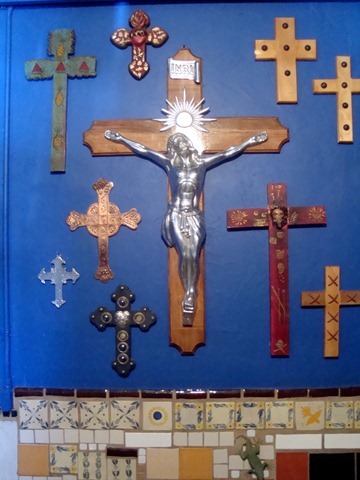 But nothing compares to the food. I dream about the food. I had the Tacos de Pescado (Halibut fish tacos with cabbage, avocado, and Baja sauce.)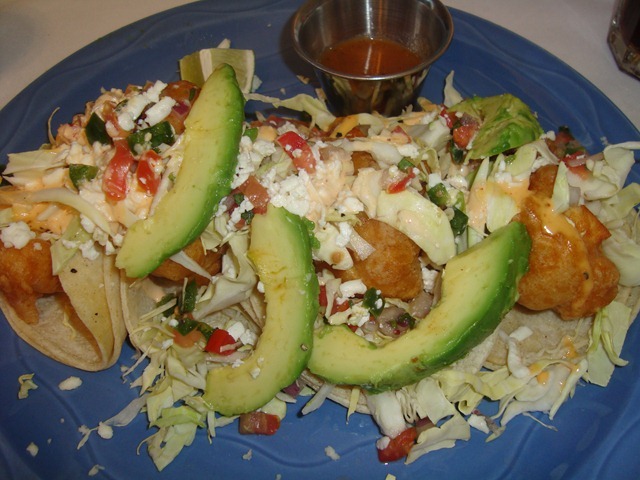 The lunch was to celebrate 13 years (TODAY) of wedded bliss with one wonderful man. Happy Anniversary Mr. Décor! You are my dream come true.
Thank you ladies for allowing me to gush a bit. Now, the banner details. This Friday I am hosting a Springtime Craft Linky party. I would love for you to join me. Any springtime craft or project, past or present, will do. Everyone who links up will be eligible to win the Springtime Banner. So grab the button and I hope to see your wonderful creations this Friday!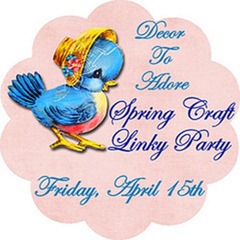 I am turning the comments OFF on this post so that people will not get confused and think that they are entering the giveaway today.
Now I'm off to create a special anniversary dinner for my groom.
Laura
Thank you to the sponsors who made this craft possible.
If you are interested in sponsoring a future craft please contact me at decortoadore@hotmail.com