This may go down in R.W.W. history as the shortest post to date. (I perhaps hear applause from a few?:) Our family from England is visiting this week so I just don't have the 8~10 hours of research time I normally devote to posts as I have opted to have fun.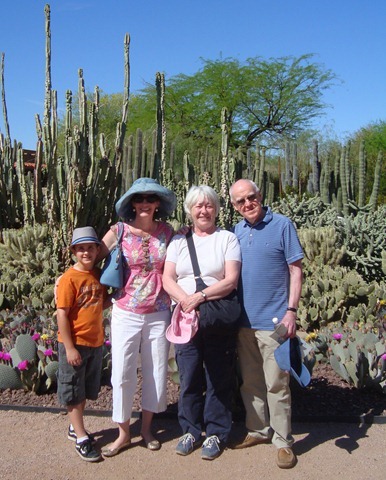 You may recognize Bette and David from the "What to Wear" Royal Wedding post. You may recall that they have been to Buckingham Palace and met the Queen. Of course I had to ask about that ~ details please! (The Palace is just amazing and the Queen is a very tiny woman with a wonderfully large commanding spirit.)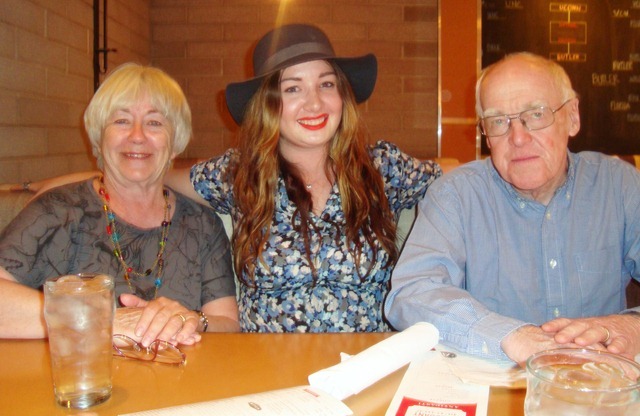 Beautiful Aunt Bette, The Fashionista turning 22,and dashingly debonair Uncle David
They have also met Prince Charles twice (he's very solid and tall) and Princess Diana too (She was so thin and even lovelier than her pictures ever revealed.).
Bette and David are the perfect house guests and brought far to many presents for us. Want to see?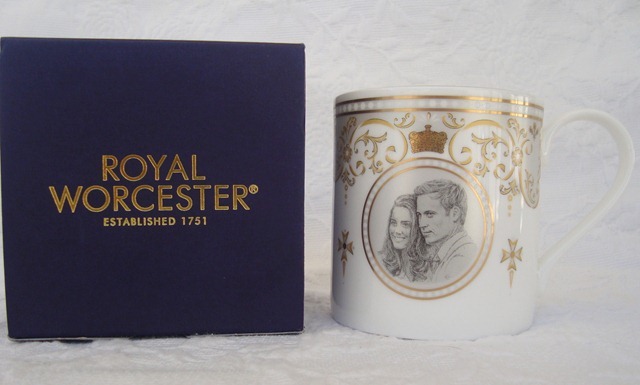 Ok, I asked for this tankard. I was just DESPERATE for a commemorative piece. So lovely!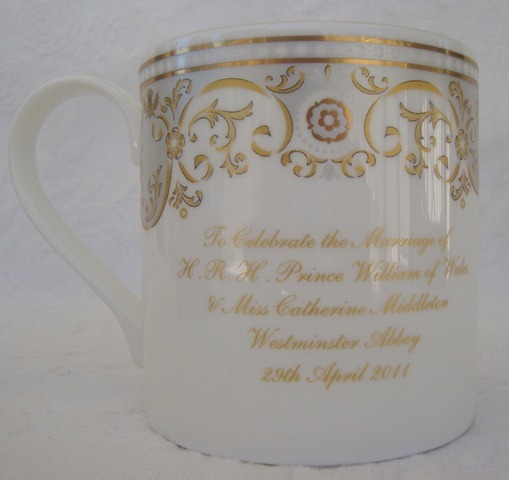 But I was totally shocked when Aunt Bette said, "I found a little something in a church charity shoppe and thought it might be something you would like.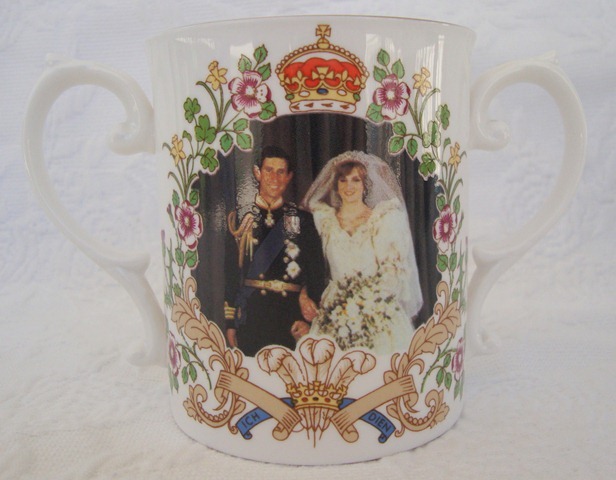 Might be something I would like? NO WAY!!! Oh my stars! I will only say that there may have been squealing and shouting involved. This style of cup is known as a "loving cup" due to the double handles.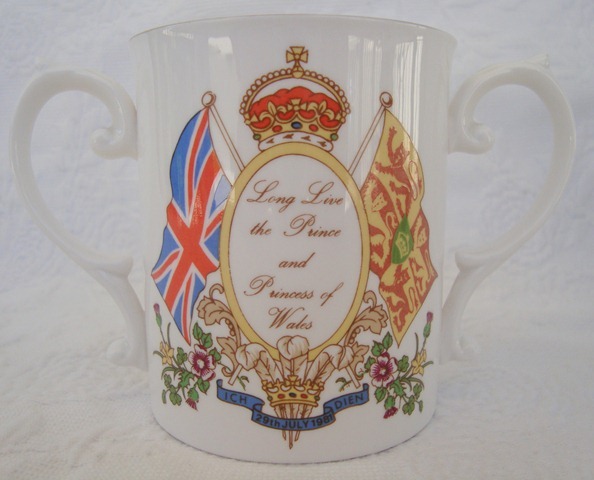 I love the mug they bought Sweet Boy. It is hysterical and historical. See the current Queen with her corgi's?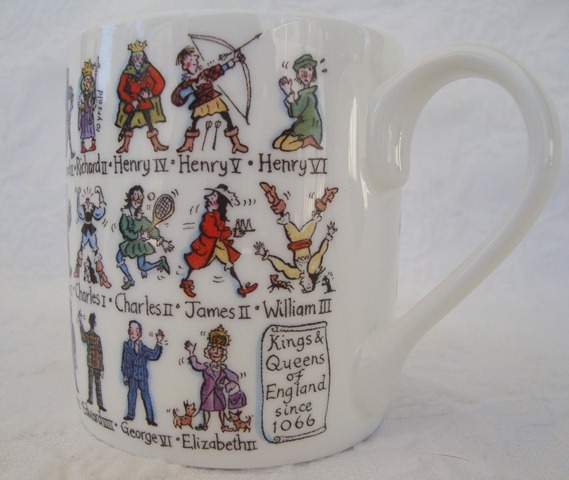 Sweet Boy's favorite part is Charles I with no head (you can faintly see this in the upper photo) and Mad King George the III (He's upside down.).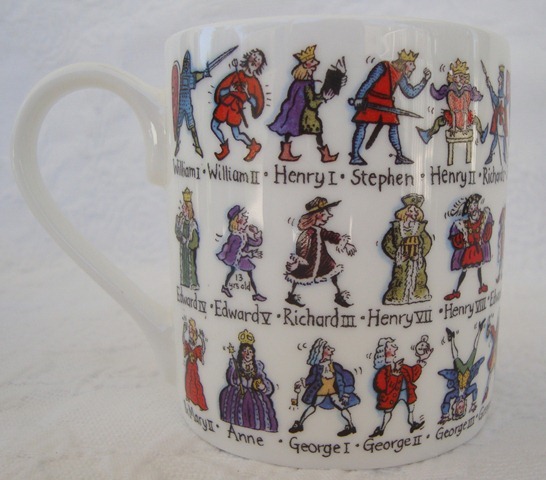 I asked him if I could have the mug. No deal. He might look like his father, but loves the Royals as much as his mum.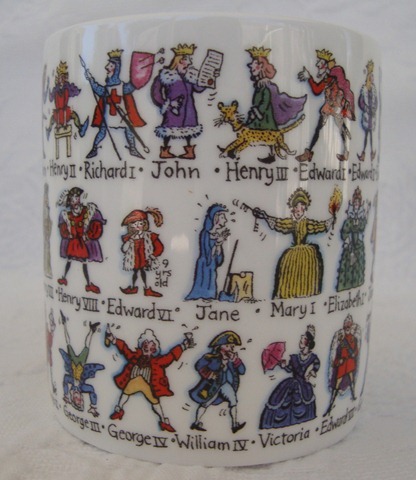 So the mug reminded me that several of you have asked for a family tree of the Royal Family. I found a few good examples. The most extensive can be found HERE. Suffice to say that the further in the past you go back, the more kissing cousins you will find.
This family tree is of the most recent Royals. I love that you have a face to go with the name.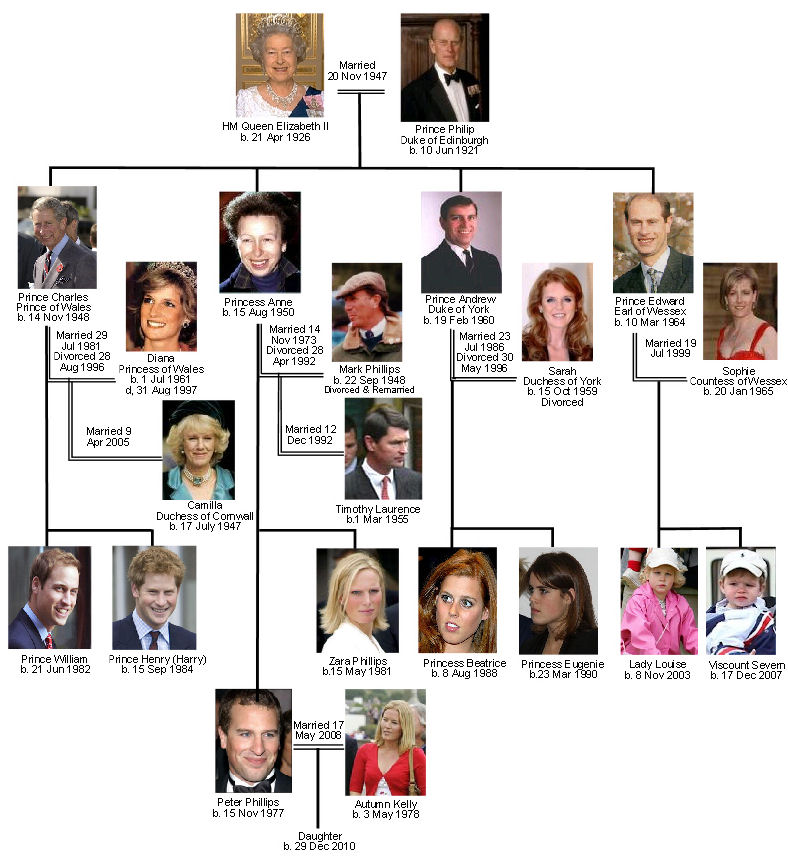 Here is a fairly recent family portrait. I imagine like most clans the Royals know how to put the "fun" in dysfunctional ~ just like the rest of us.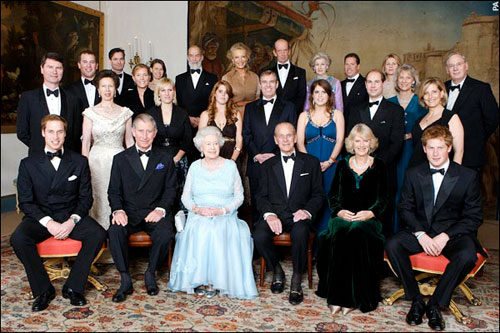 Sadly, our family returns to England tomorrow. While they will not be attending the Royal Wedding in person they will of course be watching the event on the telly with a group of friends.
May your own home be your castle,
Laura
Don't forget to participate in Friday's Spring Craft Linky Party. All who participate will be eligible to win a spring banner similar to the one in last Monday's post.