The wedding is now just nine days away. Every Wednesday since January I have presented posts on cakes, carriages, castles~ part I and part II, tiaras, the church, wedding gowns~ part I and part II and almost every Royal Wedding related topic imaginable.  If you are a regular reader, when the big day arrives you will know the wedding party, many of the family members, how they are titled, what the reception will be like and most importantly, what to wear.
Indeed I have just two more topics to cover. This week will be the history of bouquets and the meaning (also known as the language) behind the selected flowers in Royal bridal bouquets. Next week I will be presenting my favorite ideas for decorating for a Royal Wedding party. There will also be a linky party attached to next week's post so that you may link up whatever you deem Royal~ such as vacation images of castles, meeting the Royals, if you are hosting a party or perhaps even your own wedding~ I want to see those photos and posts!  

But for now our thoughts turn to bouquets. There are two traditions associated with Royal brides. The first is that a sprig of Royal Myrtle ('Myrtus communis') gathered from a bush at Osborne House, Queen Victoria's main residence on the Isle of Wight, is included in each Royal bouquet.
This tradition was begun back in 1840 when Queen Victoria planted a sprig of myrtle from her bridal bouquet after her wedding to Prince Albert.
Here the Queen is shown taking tea amongst her beloved myrtle.
The second tradition was begun in 1923 by the Queen Mother who laid her bridal bouquet at the grave of the Unknown Warrior in Westminster Abbey on her wedding day. She did so in honor of her brother, Fergus, who died during the First World War.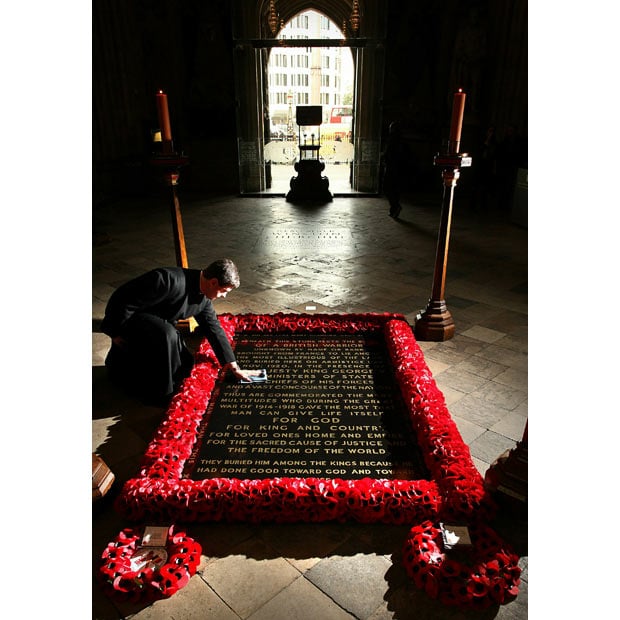 This is the reason why no bouquet is shown in the official wedding photos of the Duke and Duchess of York. Queen Elizabeth, Princess Diana and other Royal brides now have the bouquet delivered the day after the ceremony. So if you visit Westminster on April 30th you can get an up-close view of Catherine's bouquet as she has opted to uphold the tradition.
Lady Elizabeth Bowes-Lyon carried a bouquet of white heather and white roses. The white heather symbolizes protection and wishes will come true, while the white rose represents innocence and purity as well as honor and reverence.
Queen Elizabeth's bouquet carries with it a mystery. Martin Longman, a florist with Worshipful Company of Gardeners made the bouquet overnight in his shop in Ludgate Hill and delivered it personally to Princess Elizabeth's apartment at Buckingham Palace on the morning of November 20, 1947. The all white bouquet featured three types of British-grown orchids: cattleya, odontoglossum and cypripedium as well as a sprig of myrtle.  The orchid's meaning is love, beauty, refinement and is a Chinese symbol for many children.
Misfortune seemed to follow Princess Elizabeth on her wedding day. Her wedding tiara snapped in two, her pearls were left at the wrong palace and later, some time during the newlywed's return to the Palace or during the wedding breakfast, the wedding bouquet was mislaid and could not be found in time for the group picture.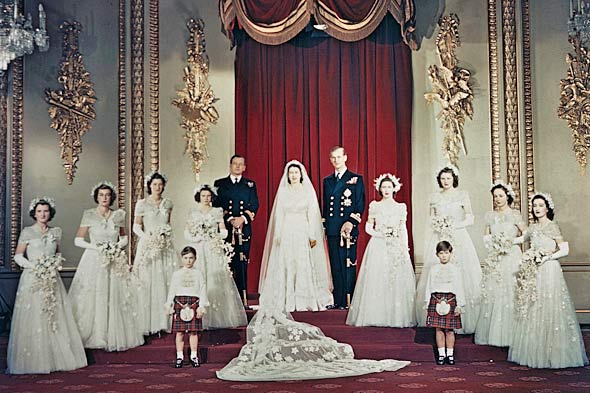 Lady Diana avoided this same fate by having two identical bouquets made. I cannot even begin to think about how her arms must have ached from carrying this bouquet around all day.  It measured 42″ long and 15″ wide and was said to weigh between 4 ~ 6 pounds. It was a gift from the Worshipful Company of Gardeners and was created by florist David Longman, whose father had created Queen Elizabeth's wedding bouquet.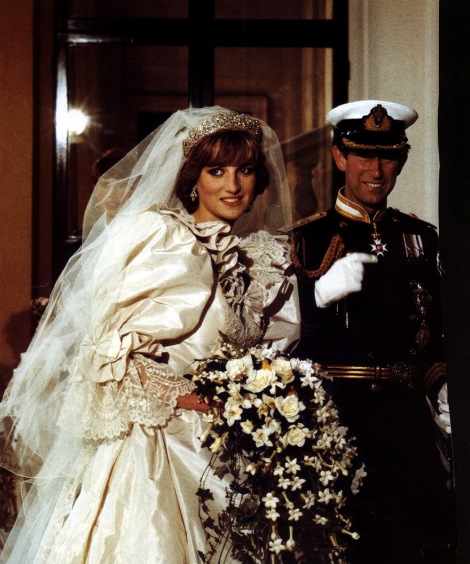 Her bouquet featured several flowers.
The yellow Earl Mountbatten roses (in memory of Prince Charles' beloved uncle) inspired the color of the bridesmaid sashes. She also of course carried a sprig of myrtle as well as a sprig of Veronica from Queen Victoria's plants. Other blossoms in her bouquet included: gardenias~ Secret Love, stephanotis ~ Happiness in Marriage, Odontoglossum orchids ~ Mature Charm, Hedera Ivy and Tradescantia leaves.

Sarah Ferguson, who became the Duchess of York when she married Prince Andrew, carried a crescent shaped bouquet of cream lilies ~ Majesty, palest yellow roses ~ Joy, Friendship , gardenias ~Secret Love , lilies-of-the-valley ~ Sweetness and the traditional sprig of myrtle.
Sophie Rhys~ Jones carried a bouquet of ivory roses, calla lilies ~Beauty ~, stephanotis, clustered lily of the valley and ivory freesia when she married Prince Edward on June 19, 1999.
Camilla, Duchess of Cornwall, carried a small bouquet of lilies of the valley and primroses ~ I Can't Live Without You ~ when she wed Prince Charles.
Queen Mary carried orange blossoms, "House of York" roses, white orchids, lilies of the valley and white "The Bride" carnations when she wed King George V.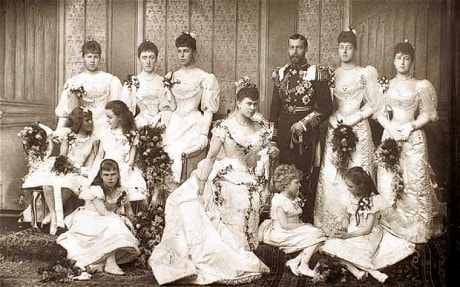 Yet where was her daughter, Princess Mary's, bouquet?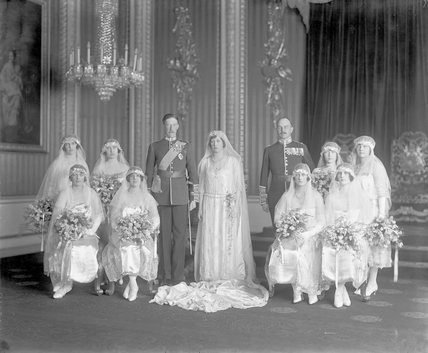 Princess Margaret carried a stunning bouquet of white orchids and stephanotis.
Princess Marina, Duchess of Kent, had a lovely bouquet of lilies and a future Queen (lower right) as a flower girl.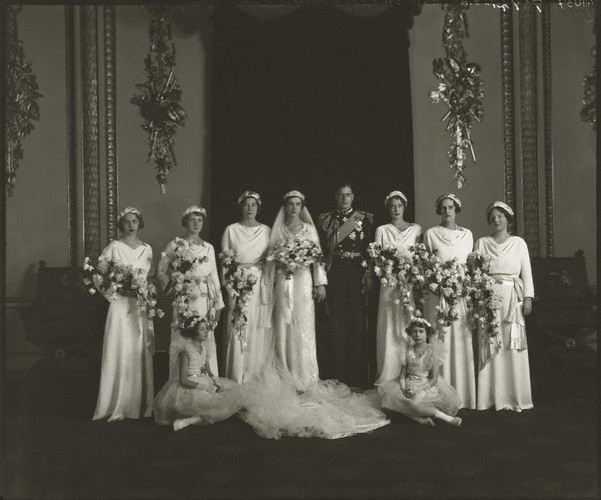 Her sister in law remains my favorite. Lady Alice had a brilliant bouquet of English garden roses for her wedding to Prince Henry, Duke of Gloucester in 1935.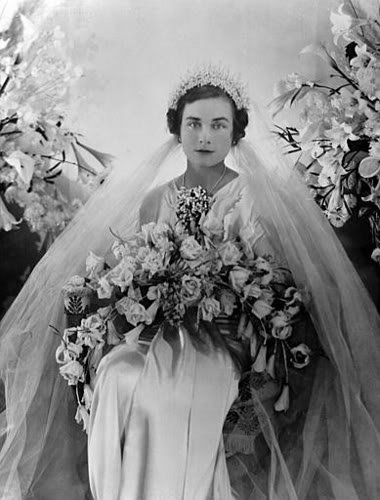 What is your favorite bouquet? Perhaps it is your own. Show it off at next week's linky party. Anything wedding or Royal related, past or present post, will do.

The best bit of British flavor I am currently encountering is the remake of PBS's Upstairs Downstairs. Has anyone else been watching this fabulous series?
Laura