"Jane Eyre" by Charlotte Brontë is one of my all time favorite books. I can honestly say that I attend most film adaptations filled with trepidation as so few live up to my grand expectations. But this new release by Focus Features is superb.
It stars Mia Wasikowska as our heroine Jane. You may know Ms. Wasikowska from her recent  role as "Alice" in Alice in Wonderland. Dame Judi Dench plays the part of housekeeper, Alice Fairfax, beautifully and maintains her status as a true favorite of mine.
Of course there are two mains reasons that I am absolutely besotted with period films. The first is fashion. Sigh. The dresses, the hairdo's ~ I love it ALL. I must say that Sally Hawkins is brilliant at making you hate her as the wicked Mrs. Reed.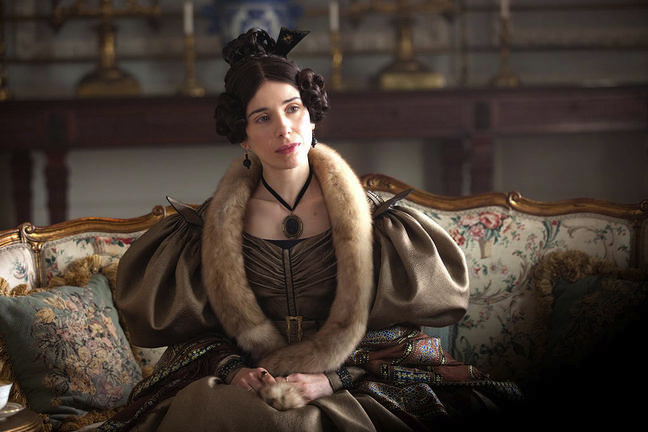 My second and most favorite ingredient in period films are of course the settings ~the architecture ~ the interiors. I scan each shot trying to commit to memory the beauty of the surroundings in which the characters live.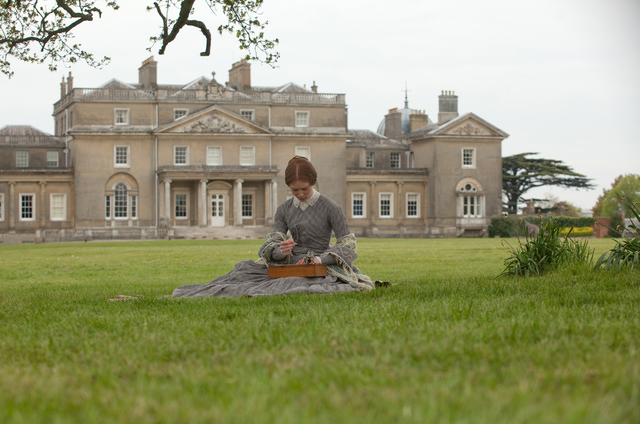 Jane Eyre delivers. Grand old mansions ~ check! Glorious countryside~ check! Beautiful rooms~ check, check and check!!! I am totally coveting the tapestry fireplace screen. Hmmm. I wonder if anyone else noticed it?
While the film does not delve as deeply into the characters as the book does,  I must say that it does a grand job of staying true to the spirit of the novel. My only complaint? That it has been given a limited release. I could only find Jane Eyre playing at one theater in Phoenix. Which means that most of America will have to wait to see it until it is released on DVD.  Other than that, the film truly is a happily ever after.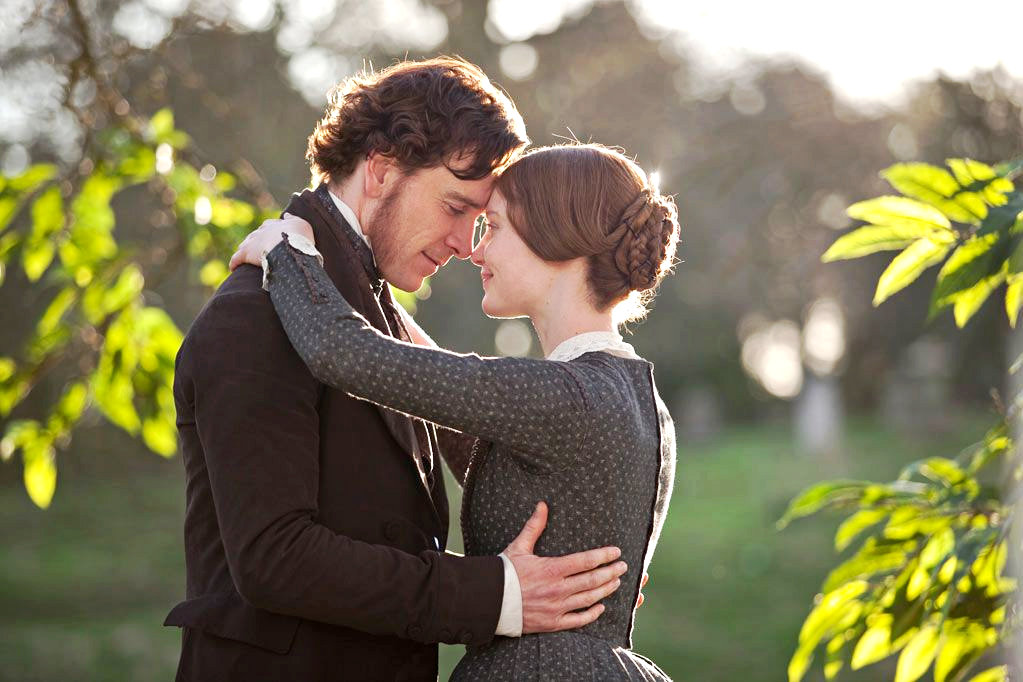 For local culture I urge you to run, don't walk to the Phoenix Art Museum. They are celebrating a year of fashion with two extraordinary exhibits. The first is "Fashion Independent ~ The Original Style of Ann Bonfoey Taylor". Mrs. Taylor was a true trendsetter in all aspects of her life, but it is her fashion sense currently on display.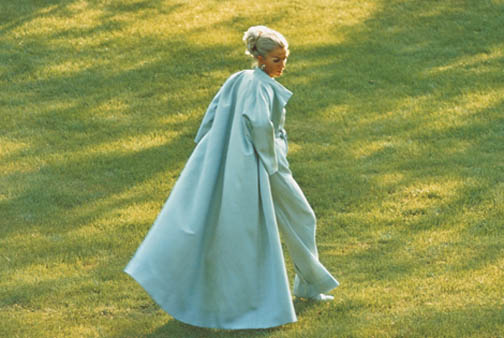 To be able to view a couture gown by Givenchy so closely that you can see the hand stitching of ostrich feathers onto a dress makes one believe that fashion can indeed be considered an art form.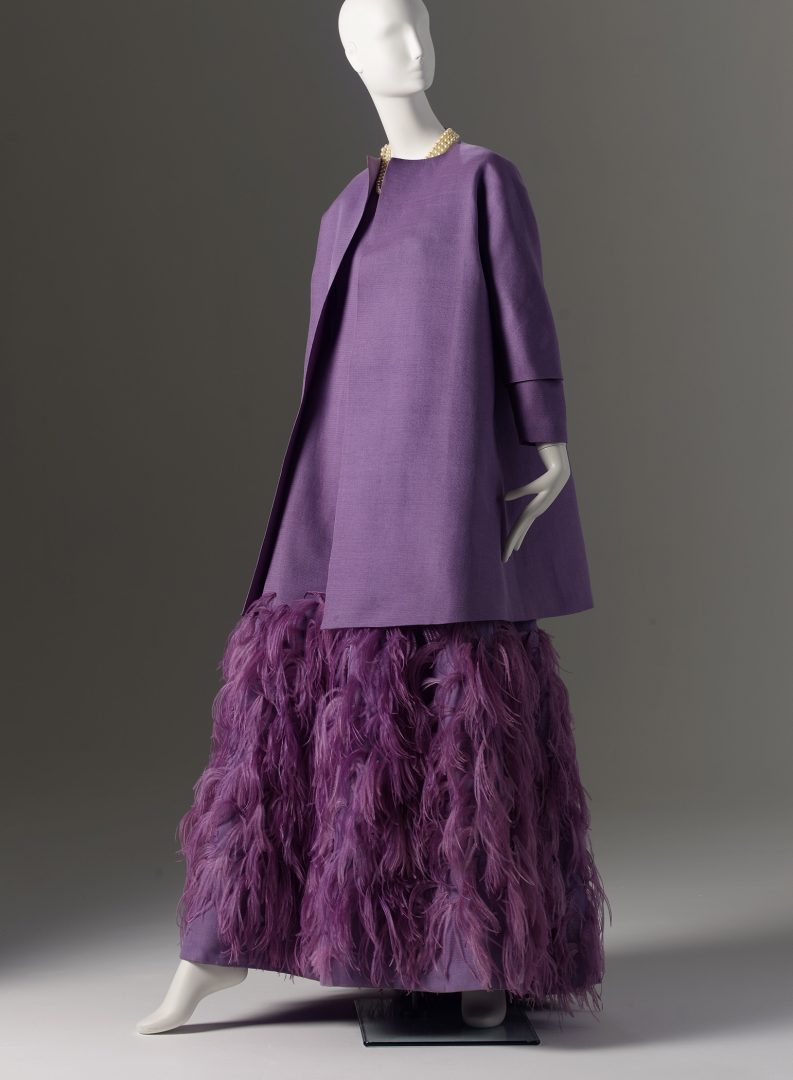 My favorite.
The other fabulous exhibit is "Théâtre de la mode" which encompasses 166 wire mannequins dressed in complete 1946 era ensembles to include gloves, hats, handbags and shoes. The exhibit offers a lesson that the artistic abilities of a war torn France could not be destroyed by the ravages of WWII.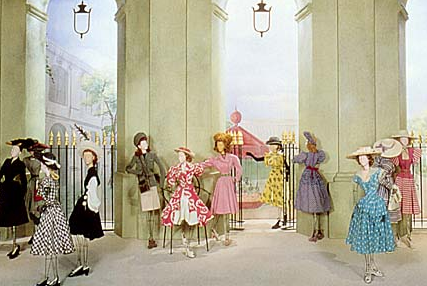 The tiny mannequins stand just 29" tall and are dressed in the spring/summer collections from 54 of Paris's haute couture houses. Couturiers such as Hermès, Lanvin, Madame Grès, and Nina Ricci, among others, banded together in 1945 and did not allow the Nazi's  to crush their creative spirits. You will be amazed that even the teeny shoes have such delicate details.  

Since the designers could not stage a full fledged fashion show due to the shortages of materials and money caused by the war, they decided they would show their designs in miniature. The traveling show raised money for war relief, gave much needed publicity to the designers and thrilled audiences in London, New York and San Francisco, who were worn out by the shortages and rationing caused by the long war.
It truly is a Barbie for big girls.
Enjoy!
Laura
Linking to: