Have you received your invitation to the wedding yet? I am sure that my postman is just a bit behind in deliveries. Any day now I should be retrieving mine from my mail box. I'll keep you "posted".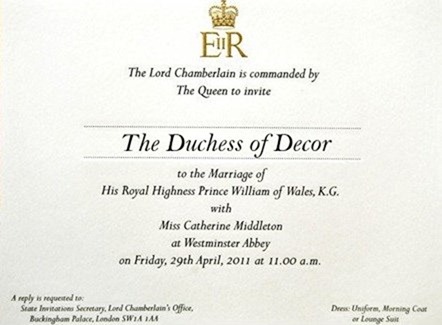 All of the details are coming together. It has been reported that Prince William has selected Prince Harry as his chief supporter (what the English title the role of best man). It is of course the perfect choice as Royal grooms normally select their brothers or a very close family member to stand beside them. Prince Harry will be in charge of the rings, as well as the bachelor party. I am sure that the groom will be quite entertained.
Catherine has selected her younger sister Philipa "Pippa" Charlotte Middleton. While this surprised some, as the custom in England is generally for the bride to select younger family members, it is said that the sisters are quite close and I think it is wonderful that Pippa will be by her sisters side.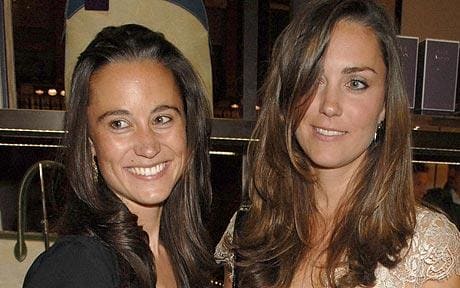 But Catherine has also selected a few younger bridesmaids to be in her wedding party. They include Lady Louise Windsor, age seven, the daughter of The Earl and Countess of Wessex. She is Prince William's cousin.
Also selected was the darling Margarita Armstrong-Jones, eight, the daughter of  Viscount and Viscountess Linley.  Viscount Linley is the son of the late Princess Margaret and of course H.M. Queen Elizabeth's nephew.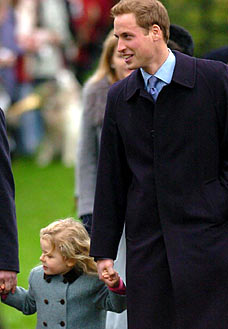 The sweet Eliza Lopes, now age three, is the granddaughter of  Prince Charles' wife Camilla, the  Duchess of Cornwall.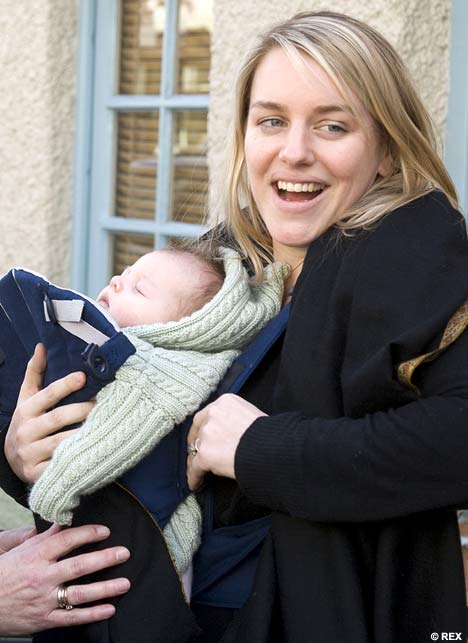 The darling Grace van Cutsem, also three, is a godchild of William's and the granddaughter of the Duke of Westminster. Her father, Edward, served as a page boy at the wedding of Prince Charles and Lady Diana.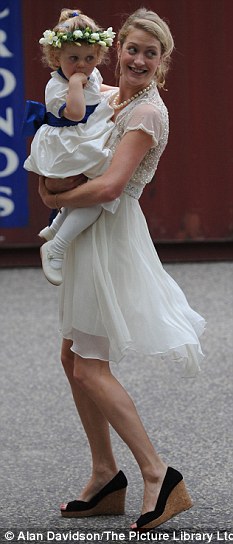 Prince William has selected two page boys for the wedding. They are William Lowther ~ Pinkerton, age 10. He is the son of William's private secretary, Jamie Lowther-Pinkerton. Also selected is Tom Pettifer, age 8.  Tom is the son of Prince William's former nanny and another one of William's godchildren. Although I could not locate a photo for either of the boys, I am sure they will be as darling as Prince William was when he served as a page boy at the wedding of the Duke and Duchess of York.
Now while the choices of the wedding party seem to overwhelmingly come from Prince William's side of the family this is not at all unusual for a Royal Wedding. It was a similar story at the wedding of his mother and father.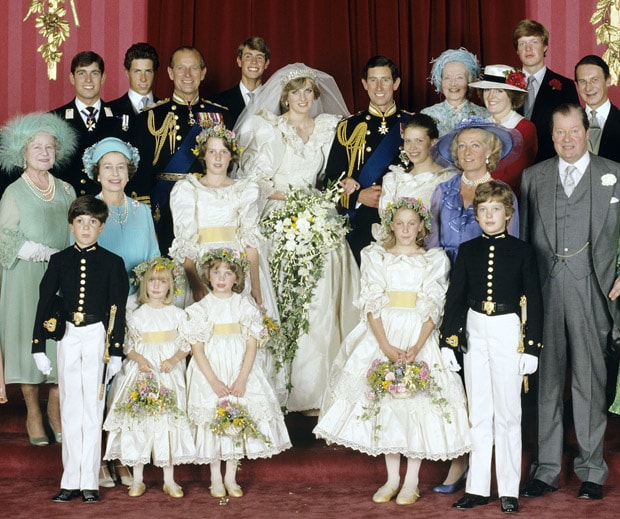 Prince Charles' supporters were his two brothers, Prince Andrew and Prince Edward. His page boys included Lord Nicholas Windsor, son of the Duke and Duchess of Kent and Edward van Cutsem. Both boys were godsons of Prince Charles.
Lady Diana's bridesmaids included Lady Sarah Armstrong ~ Jones, the daughter of the Earl of Snowdon and Princess Margaret, India Hicks, granddaughter of the Earl Mountbatten of Burma and daughter of David (of interior design fame) and Lady Pamela Hicks,  Catherine Cameron, daughter of Donald and Lady Cecil Cameron, granddaughter of the Marquess of Lothian, Sarah-Jane Gaselee, daughter of Nick Gaselee and his wife, and Clementine Hambro, a former student of Diana's and daughter of Rupert Hambro and the Hon. Mrs. Hambro (now The Countess Peel). Clementine is also the granddaughter of Lord and Lady Soames and great-granddaughter of Sir Winston Churchill. When Queen Elizabeth married Prince Philip in 1947 she had a total of eight bridesmaids. They included her sister,  Princess Margaret, Princess Alexandra of Kent, Lady Caroline Montagu-Douglas-Scott, Lady Mary Cambridge, Lady Elizabeth Lambart, The Hon. Pamela Mountbatten (who later married designer David Hicks), The Hon. Margaret Elphinstone and The Hon. Diana Bowes-Lyon. Prince Philip's supporter was the Marquess Milford-Haven (also spelled as Marquis Milfordhaven) and the two page boys were Prince William of Gloucester and Prince Michael of Kent, sons of the Duke of Glouchester.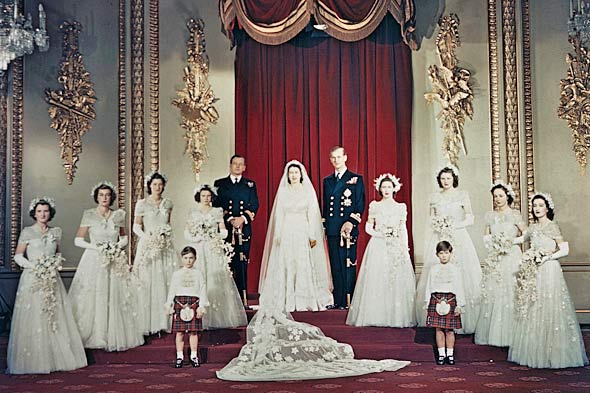 When the Duke of York married Lady Elizabeth Bowes~ Lyon in 1923 he was merely the younger brother of the man who would be King David VIII. Fast forward thirteen years later and the Duke of York became King George VI after his brother abdicated to marry Wallis Simpson. The Duchess of course eventually became the beloved Queen Mum. While their wedding was lovely in all its flapper fashion, it was a ceremony fitting a Prince versus a future King. There were a total of eight bridesmaids: The Lady Mary Cambridge, daughter of the Marquess and Marchioness of Cambridge, she was a great-niece of Queen Mary and the grooms cousin. The Lady May Cambridge, daughter of Princess Alice and the Earl of Athlone, also a niece of Queen Mary. The Lady Mary Thynn, daughter of the Marquess and Marchioness of Bath, The Lady Katharine Hamilton, daughter of the Duke and Duchess of Abercorn, The Hon Diamond Hardinge, daughter of Lord and Lady Hardinge; The Hon Cecilia Bowes-Lyon, daughter of Lord and Lady Glamis, and a niece of the bride; The Hon Elizabeth Elphinstone, daughter of Lord and Lady Elphinstone,  niece of the bride; and Miss Betty Cator (who later became the brides sister-in-law when she married the bride's brother, Hon. Michael Bowes-Lyon).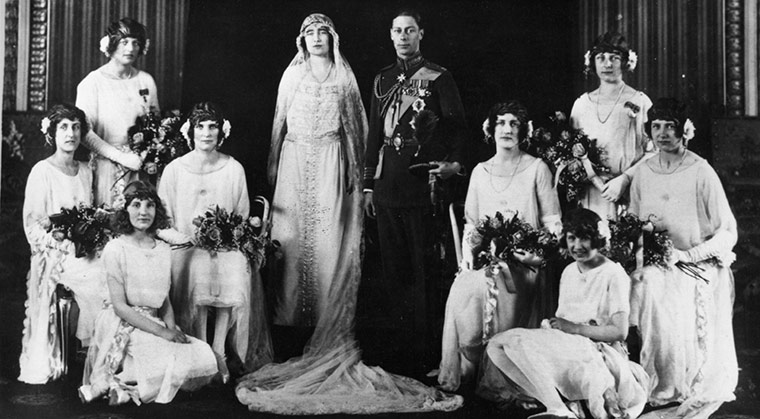 The Duke of York's parents, the future King George V and Queen Mary had ten bridesmaids who were all princesses~ as they were sisters and cousins of the groom. They included the future Queen Maud of Norway (standing on the far right) and the Duke of Edinburgh's mother, Princess Alice of Battenberg (seated on the far left). Of an interesting note, Queen Mary had at one time been engaged to Prince Albert, George's older brother, who was expected to be King. When Prince Albert died of pneumonia during his engagement to Princess May (later Queen Mary), Prince George not only inherited his place of succession to the throne, but also his fiancée. 
When the Prince of Wales (Later King Edward VII) married Princess Alexandra of Denmark there were a total of eight bridesmaid on hand to carry the long silver moire train. The attendants were all daughters of Peers of the Realm, and included Ladies Diana Beauclerk, Victoria Scott, Georgina Hamilton, Victoria Howard, Elma Bruce, Agneta Yorke, Eleanor Hare and Feodore Wellesley.
When Queen Victoria married her beloved Prince Albert, she had a total of twelve bridesmaids. They included Her Royal Highness the Duchess of Kent, The Princess Sophia Matilda of Gloucester, the Duchess of Cambridge, the Princess Mary, and the Princess Augusta of Cambridge, and the Duchess Gloucester among others.
Here is a description of what each of the attendants wore, please note they were not, "matchy, matchy".
The dress worn by her Royal Highness, the Duchess of Kent, was of white satin splendidly brocaded with silver and trimmed with three flounces of blonde. It was trimmed with net and silver. The train was of sky-blue velvet lined with white satin and trimmed with ermine. The body and sleeves were tastefully ornamented with ermine and silver with blonde ruffles. The head dress was of diamonds and feathers with a necklace and earrings en suite. The articles in the dress were wholly of British manufacture.
H.R.H. Princess Augusta wore a corsage and train of rich blue velvet trimmed with Brussels point lace and tastefully ornamented with aigrettes of diamonds. There was a rich white satin petticoat with volants and heading of Brussels point lace. The head dress was of Brussels point lace with superb lappets to correspond and a magnificent spray of diamonds.
The Duchess of Sutherland wore a dress of white satin trimmed with barbs of Spanish point lace and white roses. Included was a stomacher of brilliants, point ruffles and berthé; plus a train of white moiré magnificently embroidered in coral and gold. The head dress was of feathers and point lappets with splendid diamonds.
The Countess of Carlisle had a dress of sapphire blue velvet with a Brussels point tucker and ruffles. Her head dress was a toque of velvet and Brussels point lappets.
I have to say that the Royals know how to dress their attendants. All of the gowns above are truly works of couture art. But let's see what is in your closet. While you may not have "27 Dresses" you may have a dress that fits the title of "Perfect Princess or Perfectly Putrid".
Maybe you have a Queen's ransom of jewelry. Pile it on and take a picture for "Best British Baubles".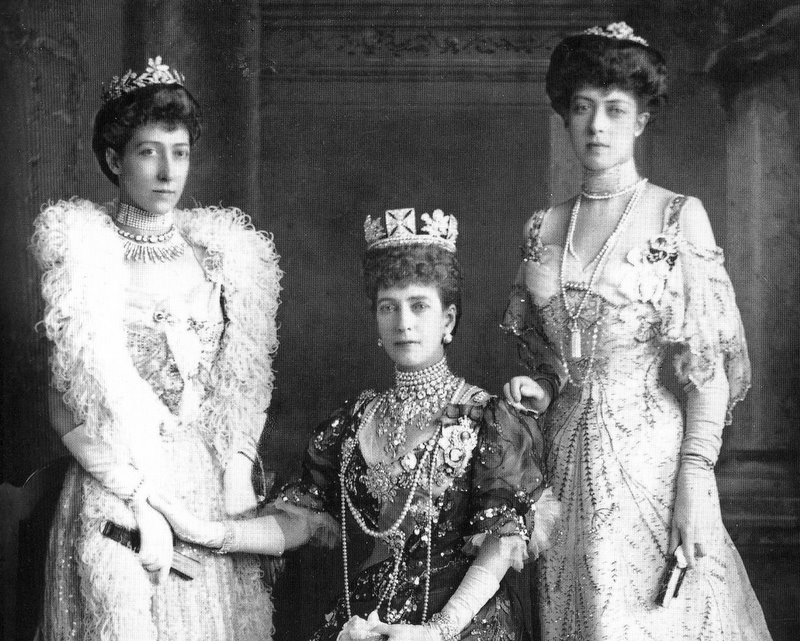 Perhaps you have headwear that qualifies for a "Hat's Off" entry.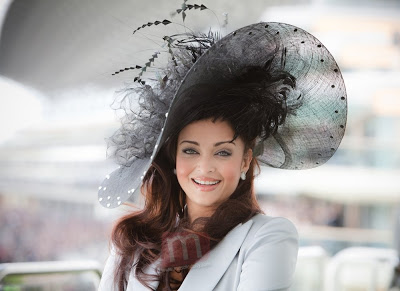 I for one am going to dump all of the above on for your hilarious viewing pleasure.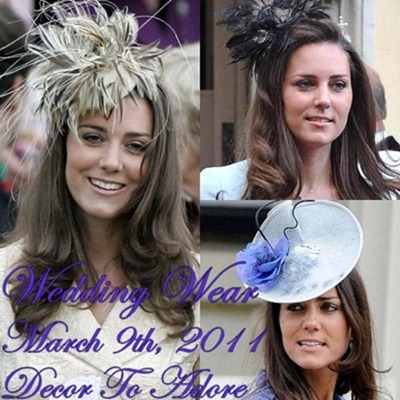 The first esteemed expert of fashion who will be judging potential winners was announced this past Monday. Joining Jenny is my daughter, the ever lovely Fashionista, who holds a degree in Fashion Design and writes for the Urban Outfitters Blog. With her wonderful sense of style I think she too is a perfect pick.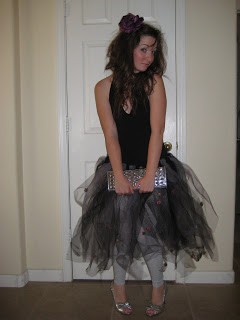 So let's have some fashion fun ladies!
Laura