Last Saturday was our Arizona Bloggers Tea held at the English Rose Tea Room. Blogging merry makers came from far and wide to celebrate the upcoming Royal Wedding. A few weeks prior to the event I set out to find a lavender colored dress to impress H.M. the Queen.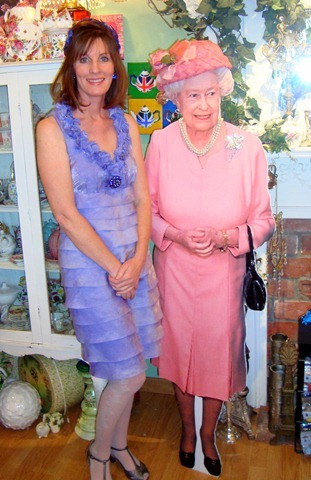 Alas I could find NOTHING in my desired shade. (Isn't that the way it always works?) As you may know when I get my heart set on something I generally refuse to budge from my vision. (I think this is also referred to as being stubborn.) I found this dress on a super duper clearance rack at Marshalls. It was made of Rayon, which is a dyeable fabric. Hmmmm. It was inexpensive enough that if the dye job was a failure, it wouldn't result in financial panic.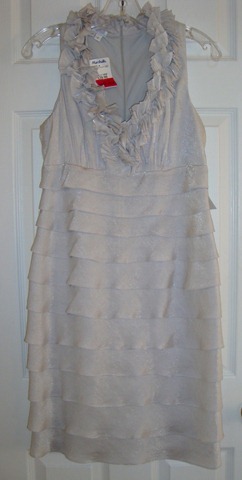 Boil, boil, toil and trouble. I got out a large cooking pot, placed it on the stove and filled it with 12 cups of water. I then began sprinkling in small amounts of dye until it resulted in the desired shade which was tested in an inconspicuous area on the dress. I then put the entire dress in the lilac hued concoction and swirled it around for about 20 minutes. It was then line dried.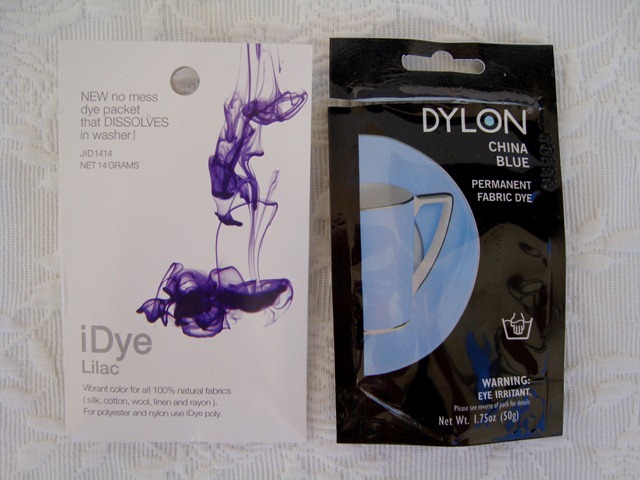 I finished the look with a vintage broach in the ruffled center and wore a small fascinator. Doesn't Ceekay look lovely in her spring straw hat?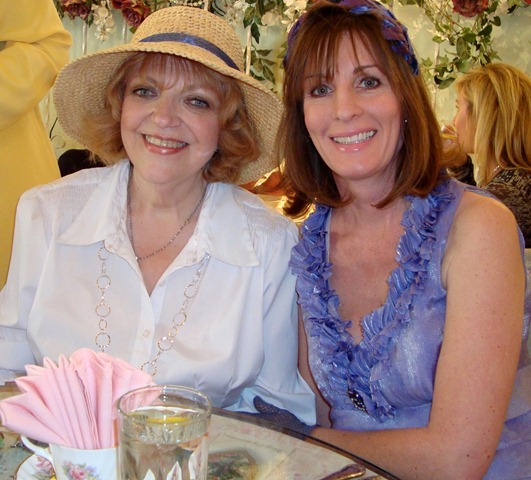 Here is the entire glamorous group from right to left, Ceekay, Marty, Charlotte, Julie, Sherry, Liz, Jamie, and the Fashionista.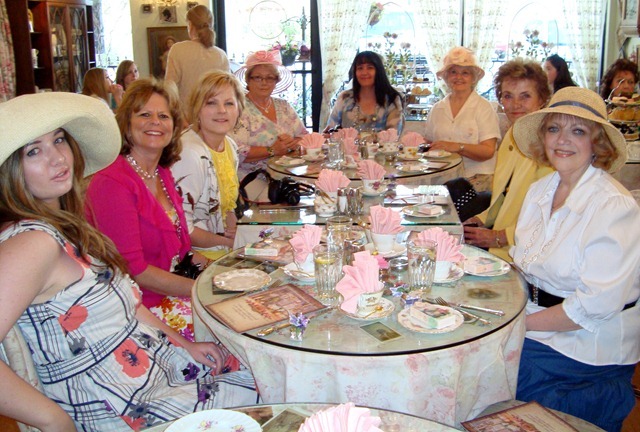 Sweet Charlotte took a hat that she has had in her closet for over 40 years and turned it into something special. Hats off to Charlotte for winning the award for "Best British Bonnet".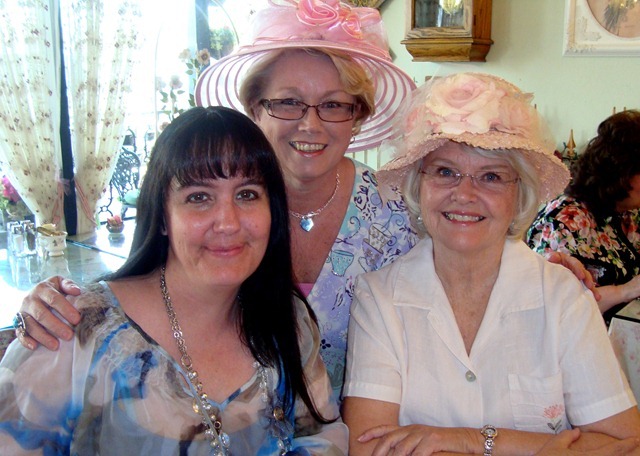 Liz embellished herself with a replica of Lady Diana's engagement ring.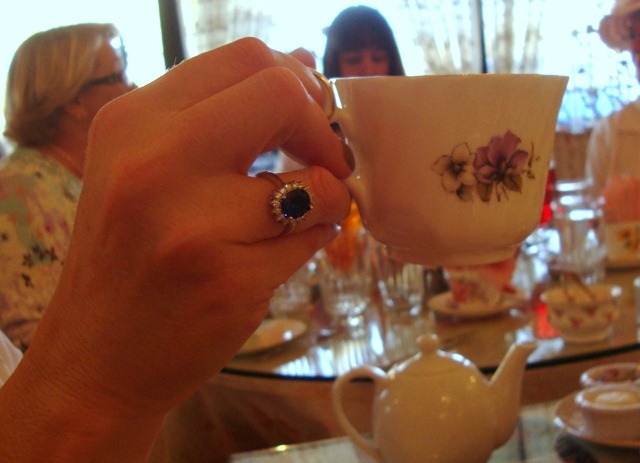 The ring, coupled with her sunny yellow frock and lovely little fascinator she created just for the event made her a shoe in for the "Beautifully British" award.

There was eye candy galore everywhere you looked in the tearoom.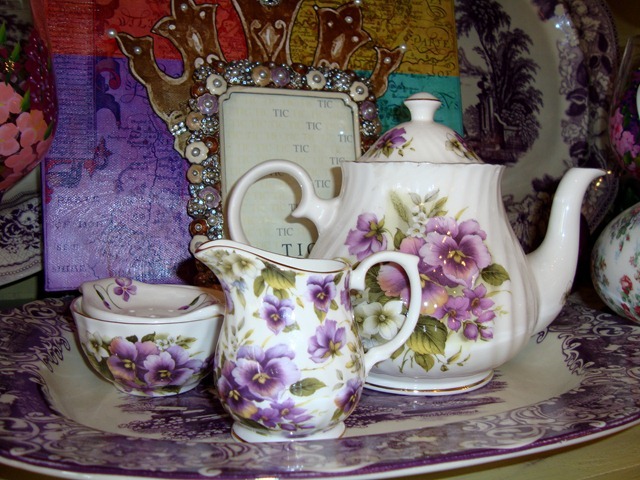 From the sweet tinned ceilings…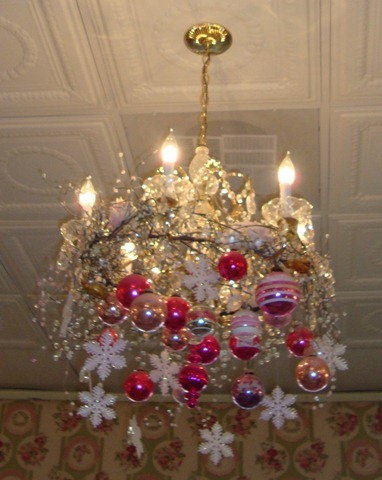 …to the miniature tea sets that could be taken home for special little girls.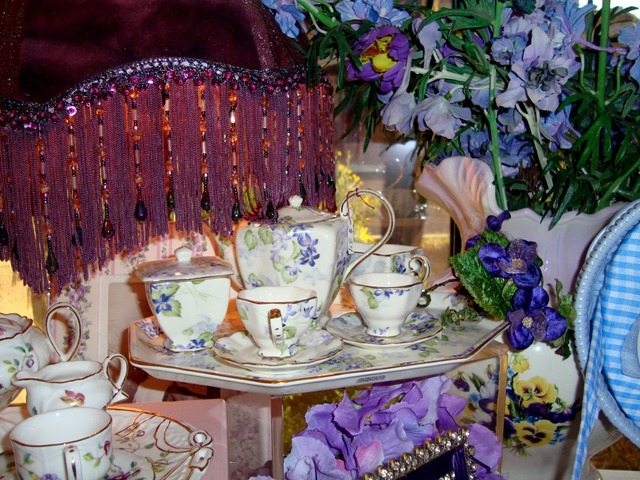 Even the outdoor seating featured gorgeous vignettes.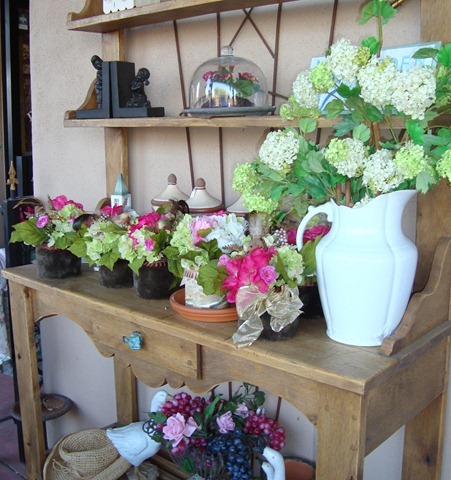 I adored how a rustic chandelier was transformed into lighting fit for a princess.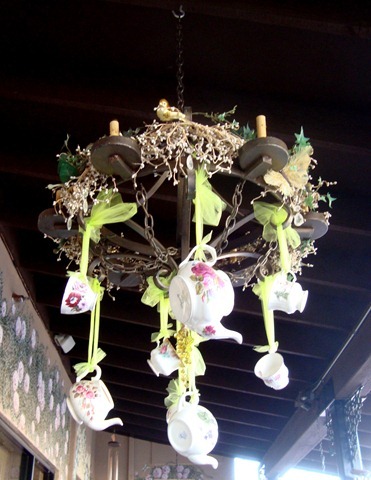 Each perfect place setting featured a different china cup and plate. I brought a box of goodies for all the guests.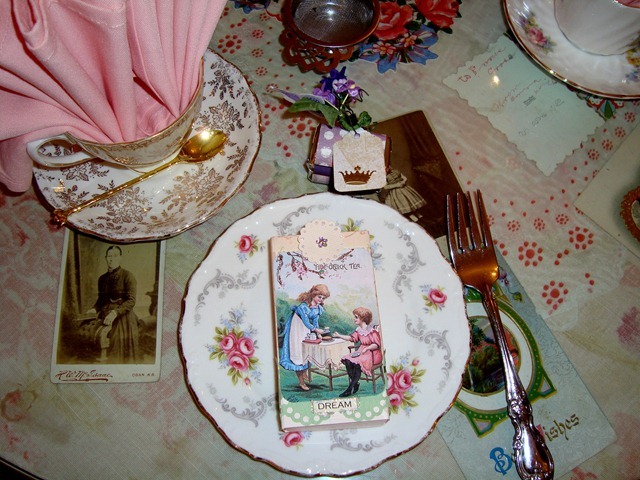 Liz also created some pretty party favors fit for a Queen.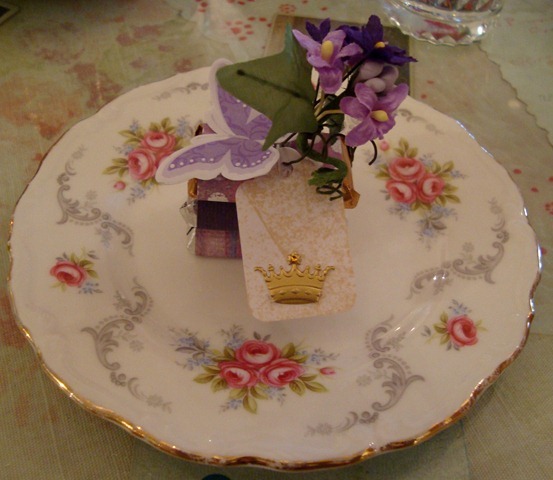 The owner, Joanne Gemmill, who is originally from England, gave us some pointers in perfecting our British accents.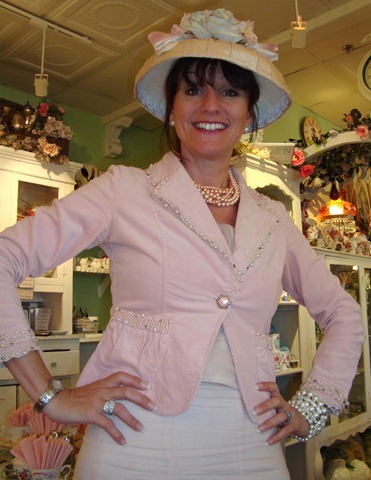 The food was divinely delicious. There was so much that the Fashionista and I ended up taking a box of our high tea goodies home.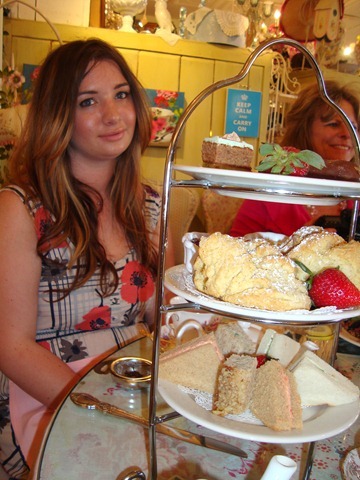 Everyone had to bring a White Elephant Wedding gift to exchange. We drew numbers to see who went first (and in a twist~ also last). Jamie loved her teapot.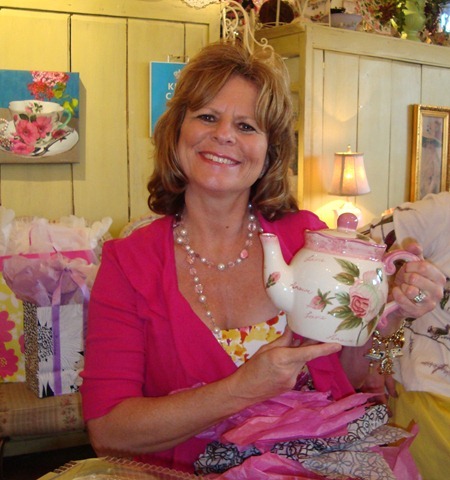 I was the only one to steal from someone else. But can you blame me? Look at this lovely tea cup and plate that I enjoyed my breakfast on.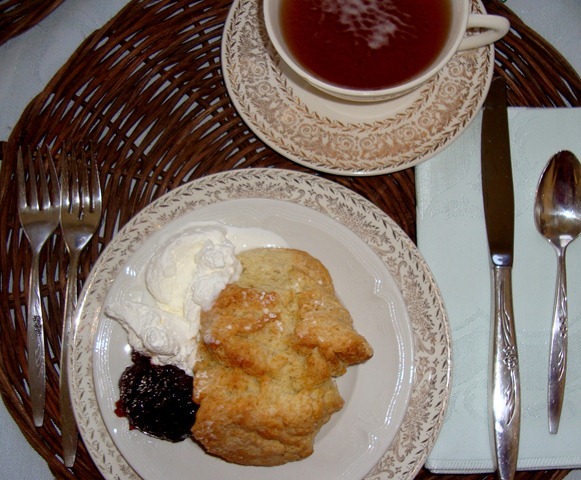 It had such sweet violets I had to resort to theft to insure it came home with me. Thankfully the victim Julie was thrilled with her replacement prize so everyone went home happy.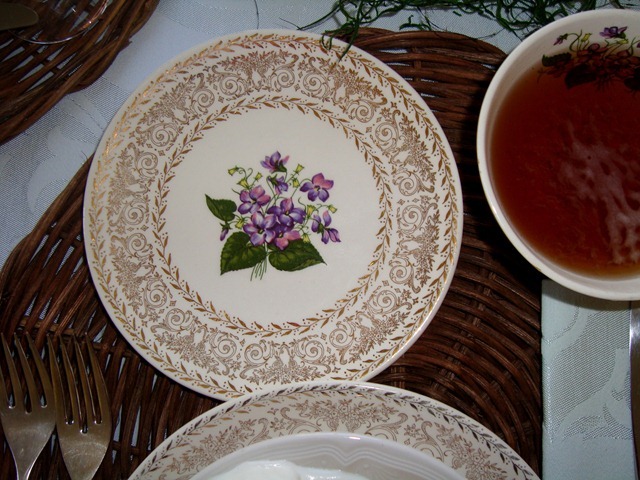 I spent Sunday in the garden planting flowers in memory of my mother who passed away one year ago. I miss her so very much and am glad that my heartache was lessened by the company of good friends.
I am having trouble with my computer so will be taking the day to fix it. I will return on Royal Wedding Wednesday.
Laura