Thank you to everyone who participated. The auction is now over and all the lovely treasures are now on their way to their new homes.
I think I have mentioned that I will soon be heading to France on a two week shopping trip for Metis Linens . I know ~ it's a rough life and yes, Andrea and I are planning on opening up future trips to those who are interested in shopping the French flea's but perhaps need a bit of assistance. After all, there's nothing better than going someplace for the first time with someone who's been before.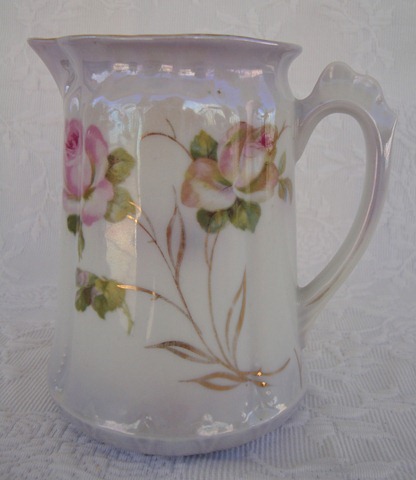 But you can't buy antiques with a smile. (Oh how I wish you could.) In order to finance new French antiques for Metis Linens I have decided to auction off a few of my cherished pieces. Of course we won't talk about the fact that my cabinets still groan from the weight of my remaining addictions collections.

For the next few Fridays I will present antique and vintage items from my various collections of linens, ephemera and other treasures. Sure, I could sell these things on Ebay (where I have a 100% approval rating) or on Etsy (ditto). But I thought it might be fun to host an auction where my much appreciated readers could get first dibs.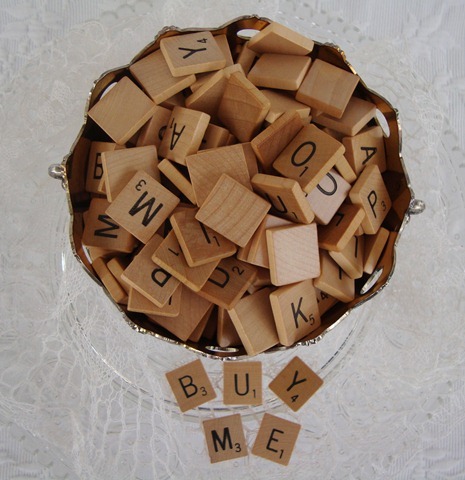 Subliminal messaging aside, let's kick today's auction off with a collection of china, silver and glass.
Here are the nitty gritty details.
Please leave a bid by leaving a comment on the post of the item you desire. (Keep scrolling down to see the 15 separate posts of treasures offered this week.)
On Sunday the 13th the bidding will end at 2 pm (Arizona time). If you are the highest bidder, I will then contact you to arrange a PayPal payment or payment via a personal check.
You will notice on 99% of the posts I will provide a link to Ebay of similar items being sold. I like to comparison shop and recommend it. It's just smart business practice as it fosters goodwill.
Are returns accepted? Absolutely. The buyer pays for the return shipping of the item (in it's original condition) within 7 days.
The prices listed for shipping on each item are for the 50 states and APO's and FPO's (overseas U.S. military bases). If you live in Canada or Europe I can happily send you the merchandise, but the shipping will of course run a bit more.  I absolutely will combine shipping if you purchase more than one item.
All items will be sent out carefully packaged ~ bubble wrap, peanuts, popcorn and cracker jacks~( hee hee ~just checking to see if you are still awake).
Have fun!
SCROLL DOWN AND LET THE BIDDING BEGIN!