H.R.H. Prince William is currently based at RAF Valley as a Sea King search and rescue pilot. After his marriage to Catherine in April they will continue to live in the whitewashed farmhouse he currently rents on the island of Anglesey. They have stated that they are opting to have no servants for optimum privacy. Yet another sign that Prince William will be a thoroughly modern monarch. But when they are in London the couple will have the use of an apartment at Clarence House.
Clarence House is located in London in the city of Westminster. For over 50 years it was the residence of the Queen Mother and was also the official residence of H.R.H. Prince Charles and Camilla until 2009. The house was commissioned by William IV and built between 1825~ 1827 by John Nash.
The house is a four storied affair that has undergone extensive remodeling and reconstruction over the years, most notably after the Second World War. Interior designer Robert Kime did the most recent redecoration of the rooms.
Of course the official residence of H.M. the Queen is Buckingham Palace where she stays Monday through Friday. It will be here that Prince William and Kate will enjoy a wedding reception hosted by the Queen.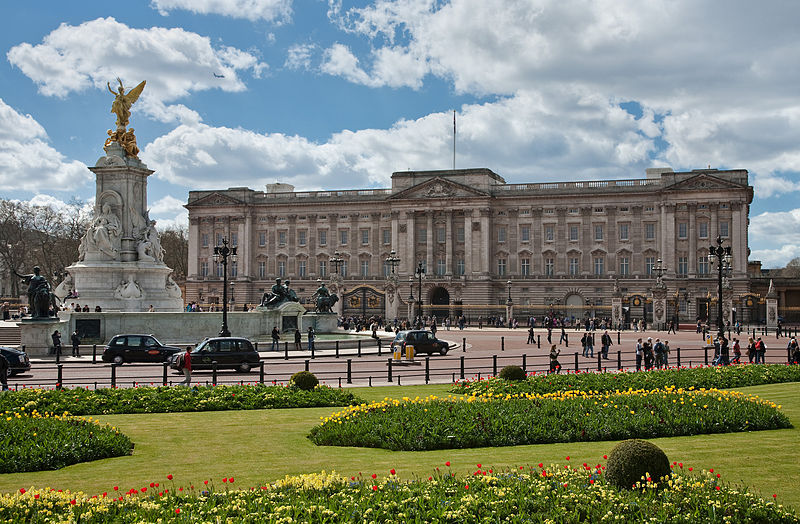 The palace was originally known as Buckingham House. It was built for the Duke of Buckingham in 1705. It was enlarged in the 19th century by architect John Nash and Edward Blore to form three wings around a central courtyard. It became the official royal palace of the British monarchy on the accession of Queen Victoria in 1837. The most recent major structural additions were made in the late 19th and early 20th centuries. They include the well known balcony upon which the happy couple should make an appearance on.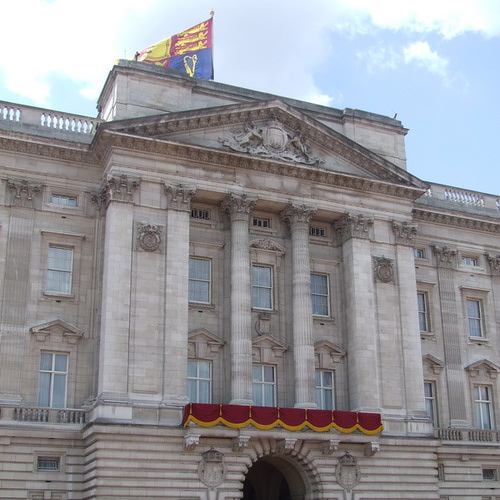 The original early 19th-century interior design was made on the advice of Sir Charles Long and much of it still survives. King Edward VII had a partial redecoration done in the Belle Époque style featuring a cream and gold color scheme.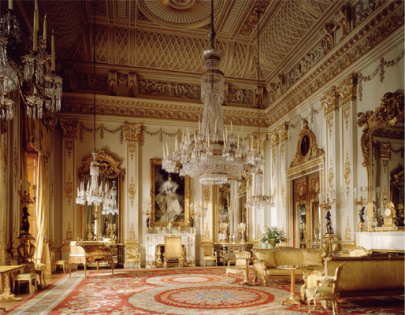 Several of the smaller reception rooms feature the Chinese regency style.
Another favorite royal home in London is Kensington Palace. This was once the official residence of Princess Diana and where Prince William primarily lived as a child. Several other royal family members live here today as the palace is somewhat divided into apartments.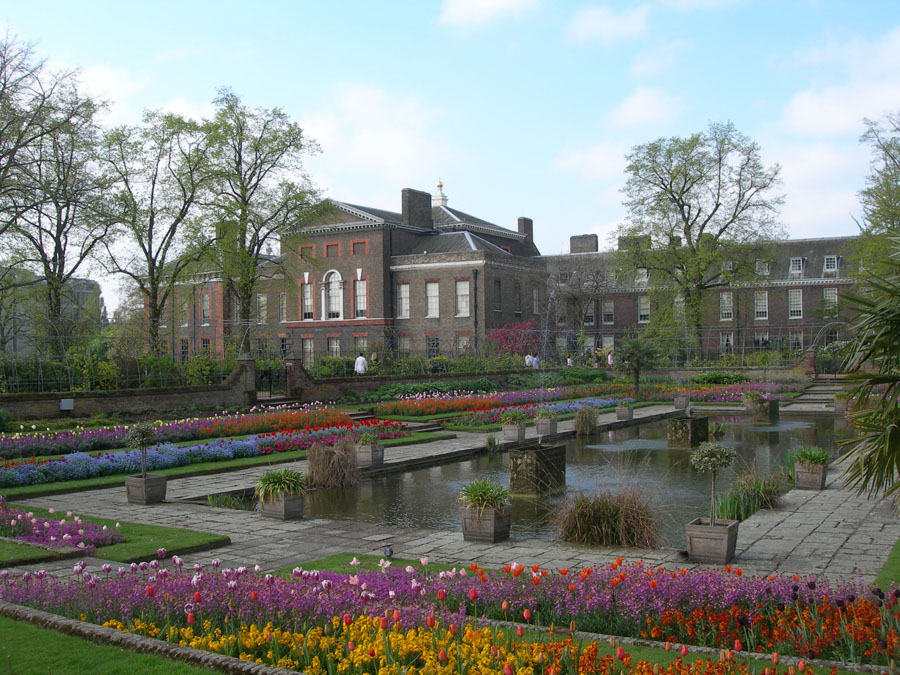 The palace was built in the early 17th century for the Earl of Nottingham and was known as Nottingham House. It was acquired by William III in 1689. The house was then extended by the great architect Sir Christopher Wren.   George I spent a good deal to create apartments in 1718 as well as the famous Cupola Room in 1722.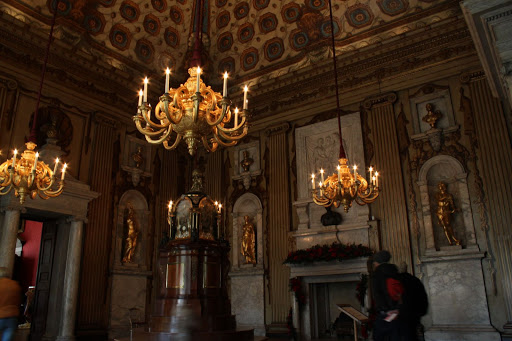 The state rooms, as well as the magnificent Kings Stairs are open to the public.
I toured Kensington Palace close to ten years ago and was thrilled to see the collection of Princess Diana's dresses.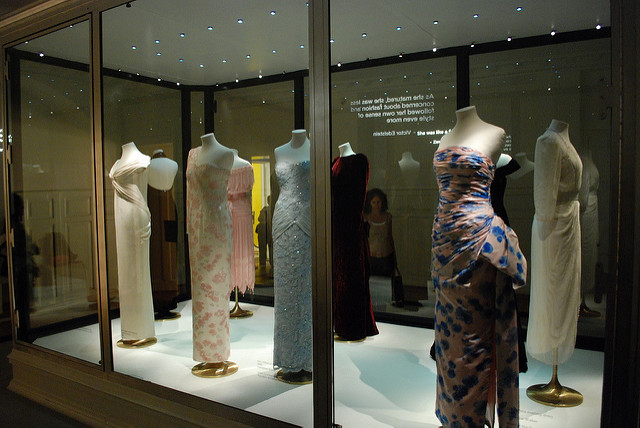 One royal residence which Prince William and his new bride Catherine are sure to visit while on honeymoon is Balmoral Castle.
The estate is located in Aberdeenshire, Scotland and was originally purchased by Prince Albert, Queen Victoria's husband, in 1852. The foundation stone of the castle was placed by Queen Victoria on September 28, 1853. An excellent movie in which Balmoral Castle stars is "Mrs. Brown" with Dame Judy Dench, who was nominated for an Oscar for her role as Queen Victoria.
Balmoral is the private property of H.M. the Queen and is not part of the Crown owned royal estate. It is primarily used as her summer home as well as her holiday retreat. Because it is privately owned by the Queen there are no public interior images of the castle. Although the film, "The Queen", for which Helen Mirren won an Oscar, gives us an idea of what the interiors may look like. 
You may also recall when another royal couple spent a portion of their honeymoon there.
Due to the extensive list of royal residences this will be a two part post and will conclude next week with additional castles and estates.
Just a reminder that there is an open invitation to come celebrate at the Bloggers Tea. It will be held at the English Rose Tea Room in Carefree, Arizona. The owner, Joanne Gemmill, is authentically English.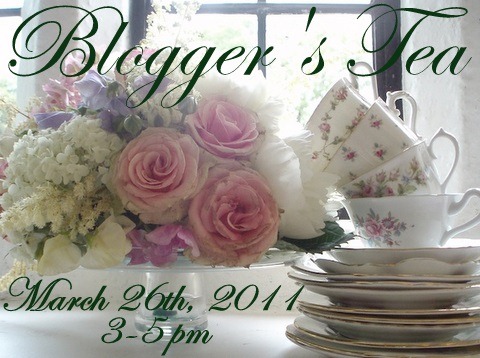 To add a bit of fun there will be ~
A hat contest (Think English feathers, flowers and frippery)
Always a bridesmaid dress contest (And you thought you'd never wear it again!)
A white wedding elephant swap (Bring an item of décor that is nice, but perhaps had humble beginnings in a thrift store or is just something you have grown weary of. Wrap it as if it is the most lovely of wedding gifts.)
For those of you who live beyond and across the pond you will NOT be left out. We will have two online contests to be held via linky parties:
High Tea Tablescapes to be held on February 23rd. Two separate English themed grand prizes will be awarded to the participants who design a tablescape or vignette that is "Fit For A Queen" or "Royally Scrumptious".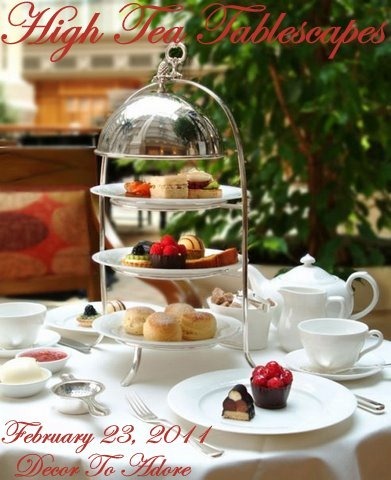 Royal Wedding Wear on March 9th. Got a crazy hat or some really magnificent pearls? Did your wedding dress resemble Diana's? How about a truly awful bridesmaid dress???? I want to see them!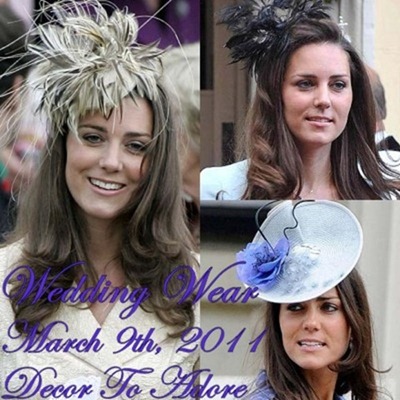 Start planning your creations as the best of the best will receive English china, chocolate, shortbread, and tea among other lovely prizes. There will be categories such as "Hats Off!",  "Best British Baubles", "Perfect Princess or Perfectly Putrid"  awarded by an esteemed panel of judges to be announced in the future.
May your own home be your castle,
Laura