Over the past few weeks I have been sharing several Valentine themed craft tutorials. They have included:
Life Is Like A Box Of Chocolates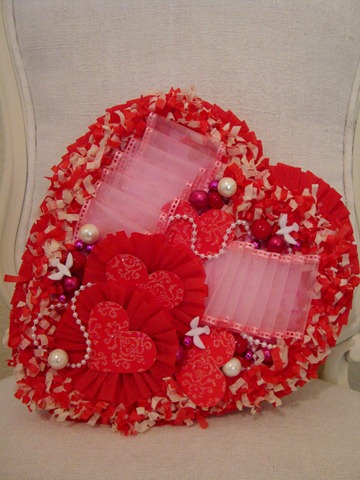 I "PINE" For You Candy Containers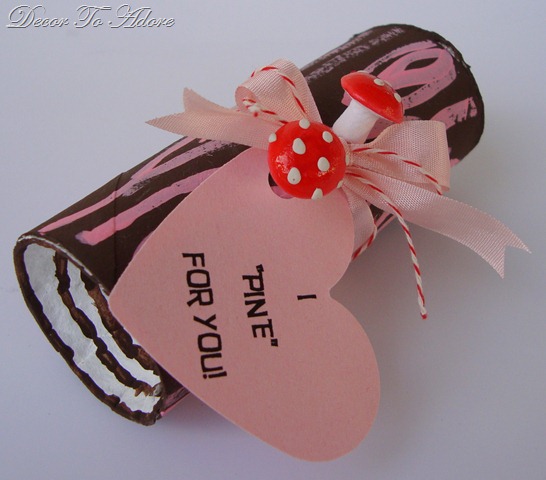 Be My Valentine Chocolate Bars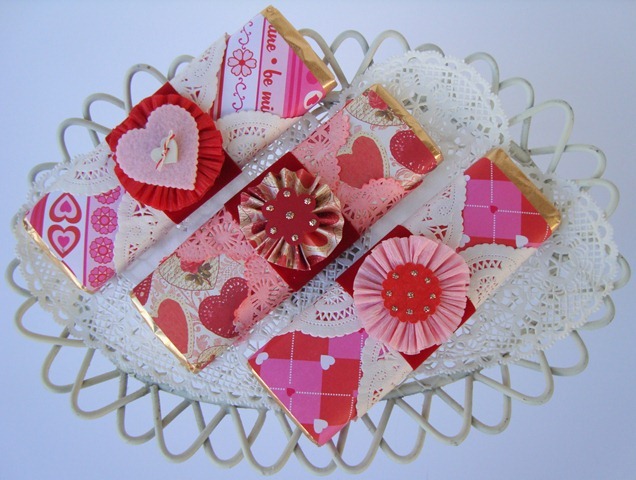 I also showcased the new Valentine corsages I added to my Etsy shop.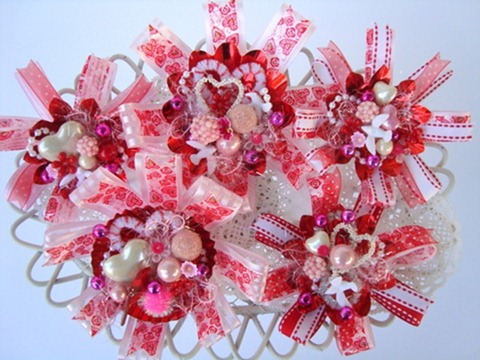 With each little creation that I made I set a few aside in a box. I also collected and gathered fun little treasures to add to the box. They include a vintage hanky and paper doilies, a groovy match box that has been redecorated and filled with tiny treasures, heart shaped post its and sweet hand made tags so you can share the love.  Here is the Valentine Happy Hearts Giveaway.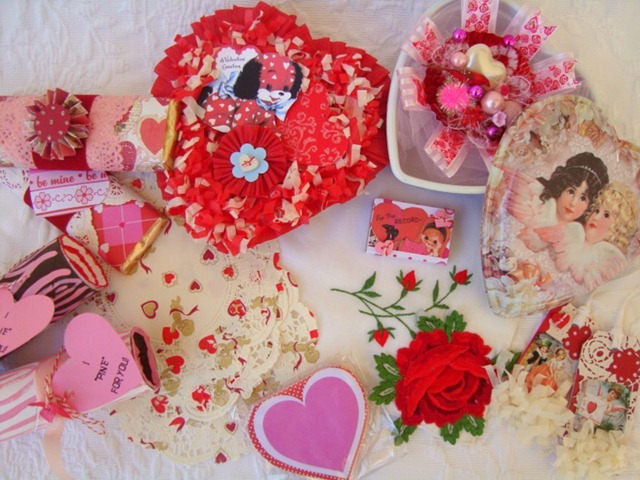 A close up of the giveaway corsage nestled in a sweet heart shaped container.
The altered box of chocolates holds several other sweet goodies inside.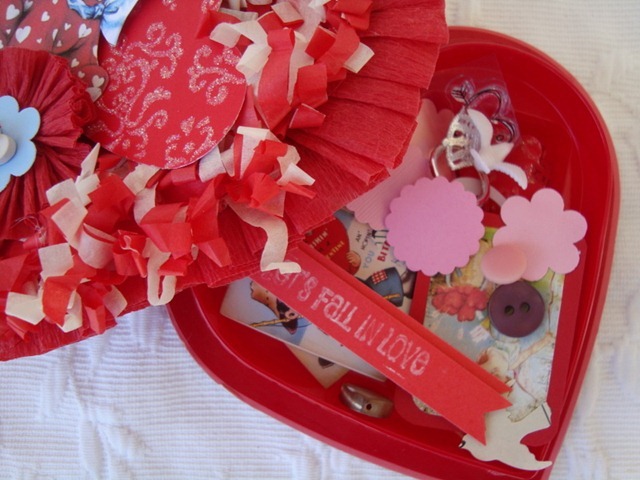 Those with a sweet tooth will not be disappointed!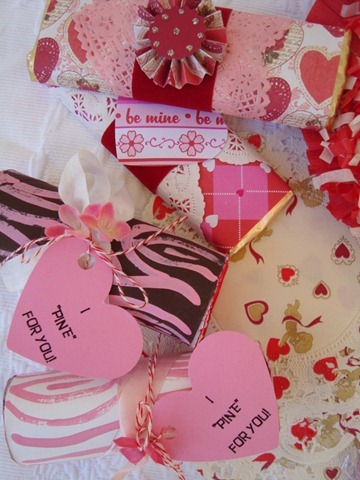 Everyone is eligible for this giveaway. However, if the winner does happen to be an Adorable Person (aka "follower") they will receive some extra sweet secret surprises added to the box.
Please leave just one comment about what you love.  
If you want to blog about the giveaway, you may leave a second comment for an additional entry.
I will select a winner on Wednesday the 9th so that the package can be mailed out to the winner in time to celebrate.
UPDATE: The Random Number Generator has selected Debra from Common Ground. Congratulations and have a very Happy Valentine's Day!
Happy hearts!
Laura
Make sure you check out our Metis Linens Blog~ Fabulous French Friday to see what yummy goodness awaits you there. 
Linking to: