I decided to send some love out into the world via my mailbox. This year I made my own cards.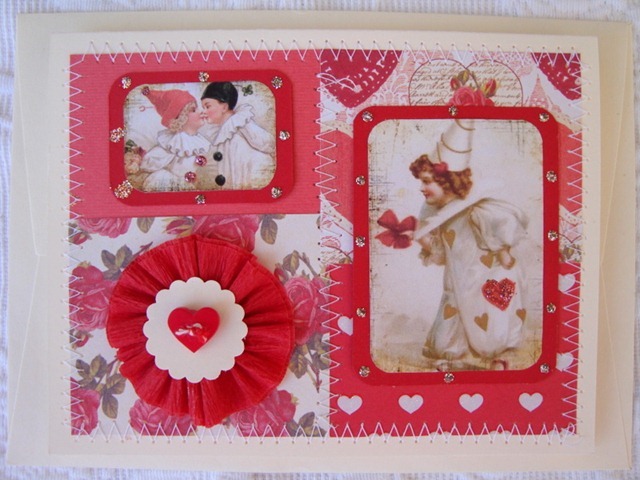 I was trying to use up some small scraps of Valentine themed paper, a few photocopied images given to me by Terri Brush, and some blank note cards I had found at an estate sale.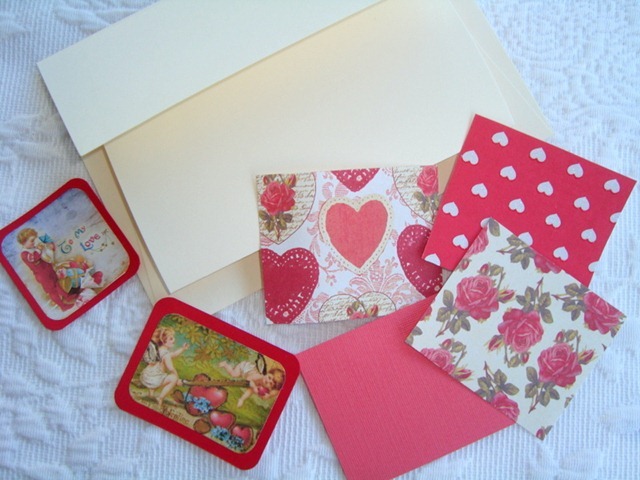 I measured out four scraps of paper that would slightly overlap each other and lightly glued them down and then ran the cards through my sewing machine using a zig zag stitch. I then glued on the paper images and added a bit of sparkle with Stickles glitter glue. The next step was to add some crepe paper medallions, buttons, and anything else that captured my fancy. No two cards were alike.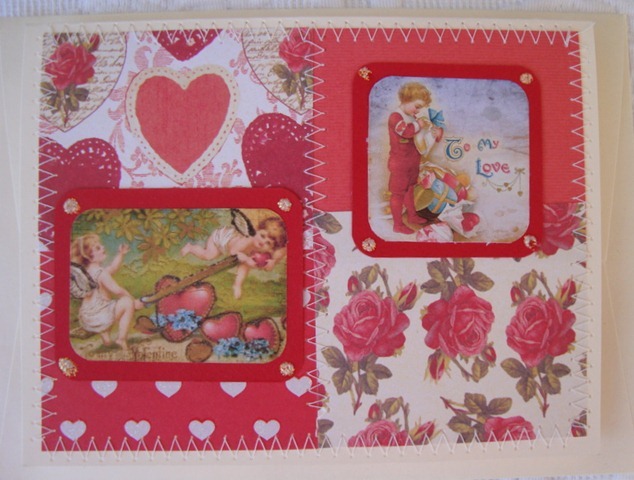 Except for setting the table and cooking a scrumptious meal, I am ready for Valentine's Day. For those of you who may be visiting for the first time via the linky parties here is how I have been preparing over the past few weeks.
Each place setting will have a "I Pine For You" candy container.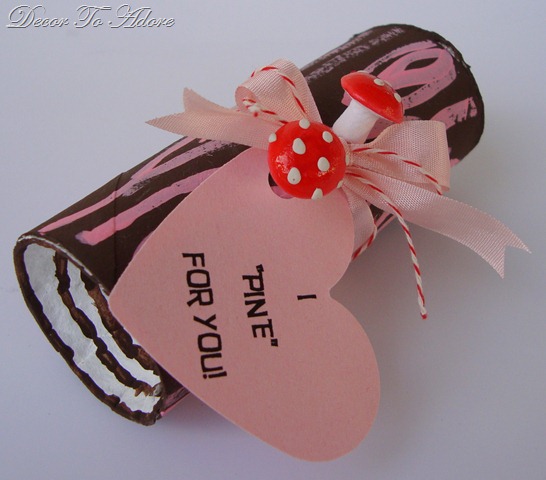 The kids will receive altered candy boxes filled with small things they love.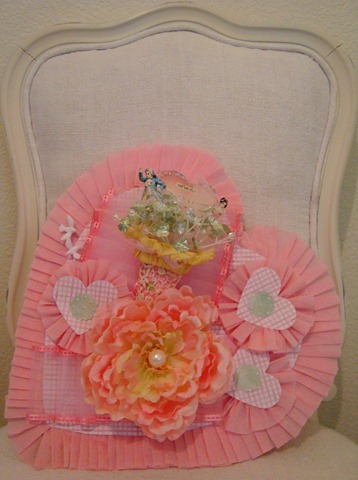 No Valentine's Day is complete without chocolate, so those near and dear to my heart will receive a "Be My Valentine Chocolate Bar".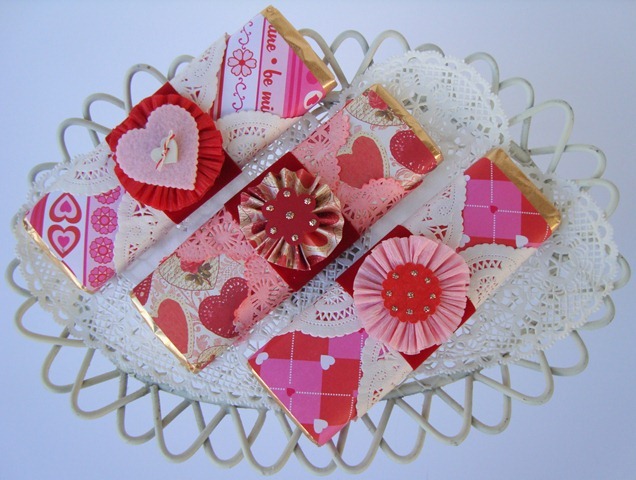 This afternoon I will be volunteering in Sweet Boy's classroom giving a lesson on Leonardo da Vinci. While he is best known for his great paintings, which include the Mona Lisa, The Last Supper and Virgin of the Rocks, did you also know that da Vinci was a great engineer and inventor of such things as a battleship, musical instruments and a hang glider? He often made small models for his inventions. With that in mind I am having the 3rd graders create a model of a 3D heart based on a design I saw on Jill's blog. I love the garland she created with her hearts.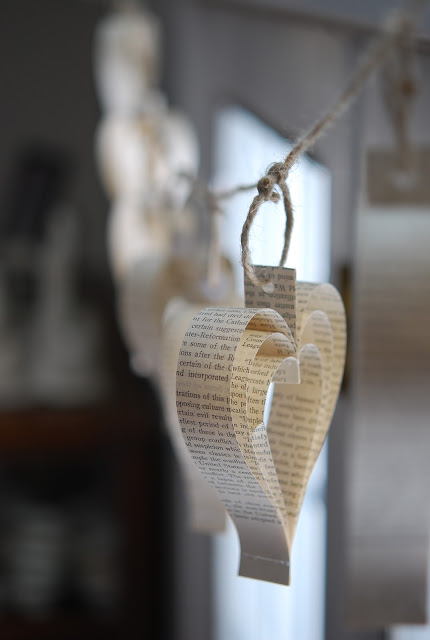 The weekend will have us finishing Sweet Boy's Valentines for his party on Monday.
Will you be my Valentine?
Laura
Please visit the Metis Linen blog today for Fabulous French Valentine's Day!
Linking to: