I have a new chair. Oh, my goodness does it have nice curves. I want to keep her but alas she'll be heading to California soon to strut her stuff in the Metis Linens booth at the Long Beach flea market. Makeover Monday A Curvy Chair.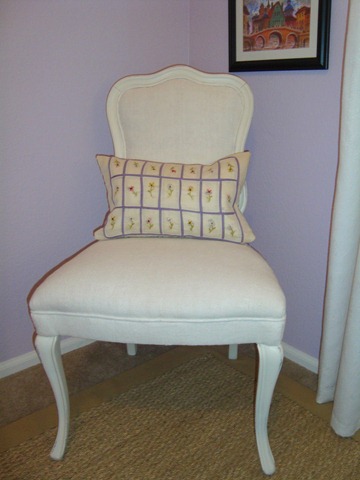 Makeover Monday A Curvy Chair
She began as an unloved disaster on Craigslist. But I saw her potential.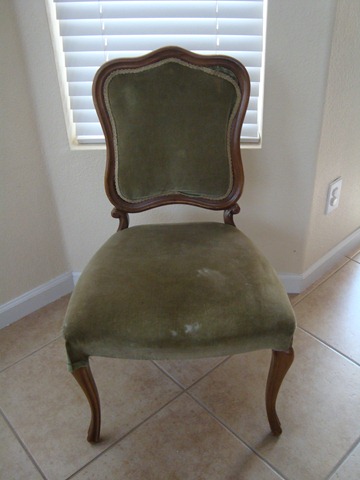 The chair had good lines and sat well. It was just covered in horrendously old green velvet and was a bit banged up.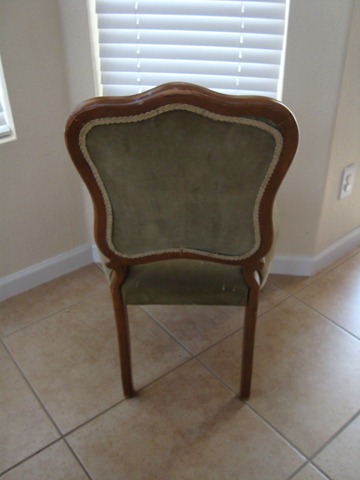 So, I took her apart. Saving each piece to use as a pattern.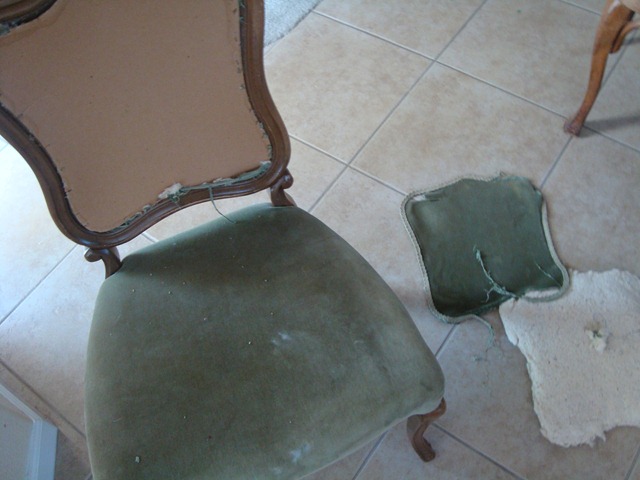 It got ugly. I quit counting the staples I removed at around 8,534.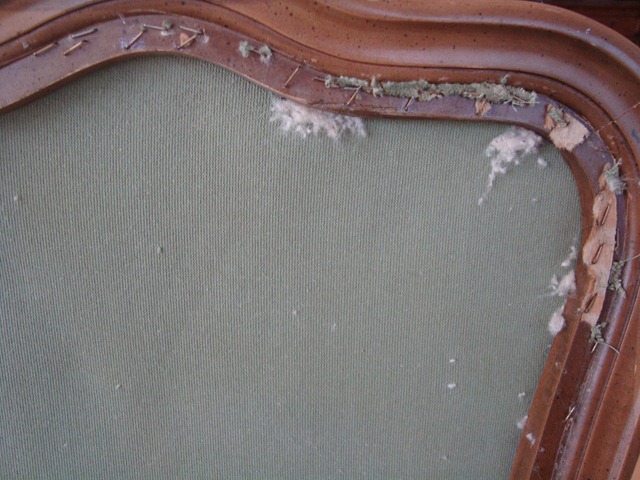 She was then sanded, primed and painted. A piece of lovely antique Metis linen was selected for her upholstery.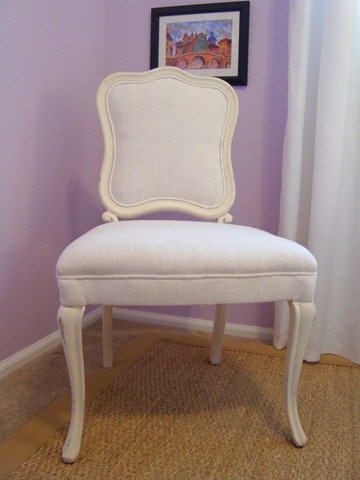 A single welt adorns her edges.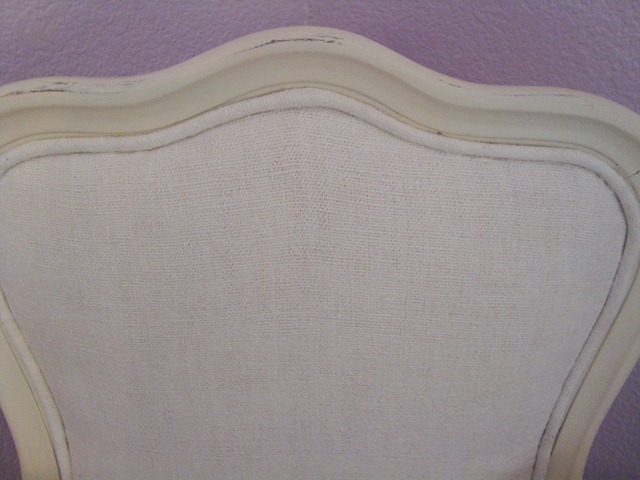 Nice legs.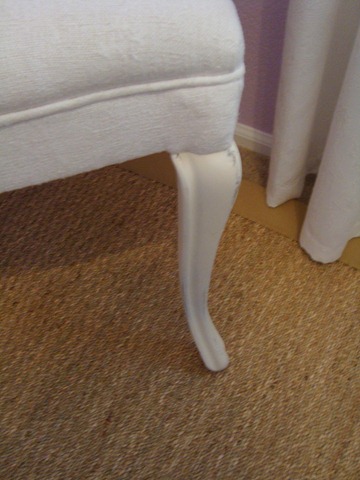 I've topped it with a pillow made from an antique sampler. I imagine that a young girl spent hours stitching the flowers in the first attempt at embroidery. If you look closely, you can see that the top line of the flowers is upside down. Charming. It too will be for sale.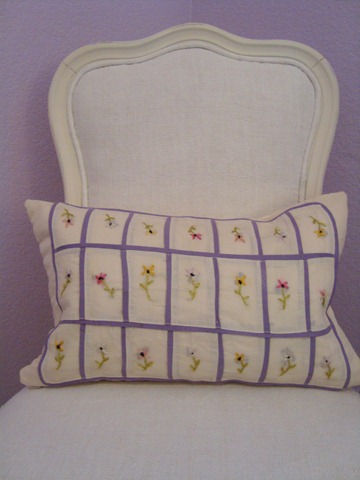 Secretly I want to price the chair at $5,000 so she won't leave me. But I really have no room for her.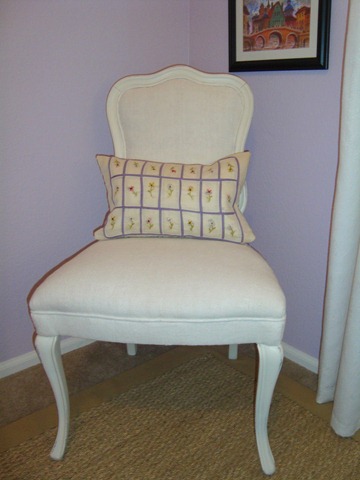 Next week I will show you her sweetly similar sister. What are you making over in the new year?
Laura