Two finals down, one to go. I have a reprieve from school until Tuesday. I plan on decking a small portion of my halls on Friday morning. This lovely image is inspiring my living room decor. Then it is on to creating Yummy Holiday Goodness.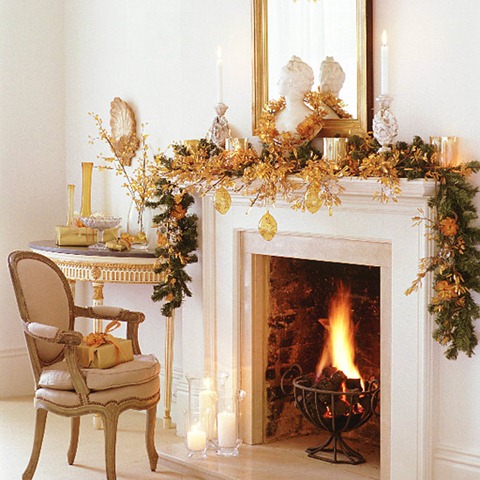 Yummy Holiday Goodness
In the afternoon it will be cookie central. On the baking menu:
Peanut Butter Kisses~ easy and yummy
Doublemint Brownies ~chocolate minty goodness that is Mr. Décor's favorite.
Of course, there will also be Aunt Jan's Sugar Cookies with Royal Icing. The secret is to roll the dough out in powdered sugar.
My favorite part is the decorating. Our collection of sprinkles, edible glitter, gold and silver dragees have taken over one entire shelf in the baking pantry.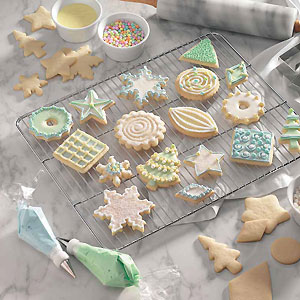 Once finished there is the question of how to wrap up the cookies for giving.
Do you use the tried and true cookie tin?
Or something a bit more creative like old ornament boxes?
I love gift-wrapped cookies.
Clear cellophane with the recipe attached is classically lovely.
How about a paint can full of yum? Empty new cans can be found at most home improvement stores. If you're short on time, cookies in a jar are always fun.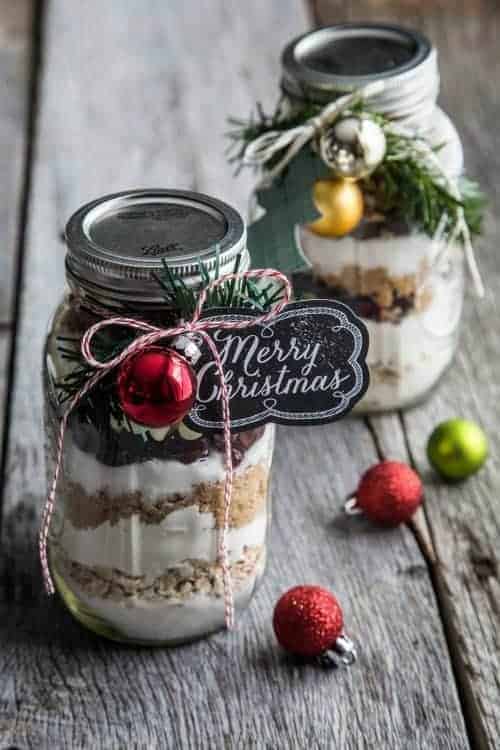 What's are you baking this holiday season?
Laura