I adore a well dressed Christmas tabletop. This post is full of Traditional Tabletop Ideas.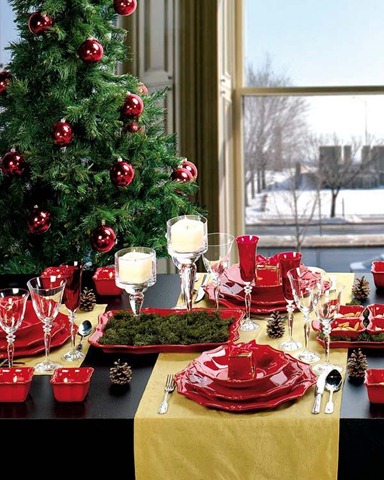 Traditional Tabletop Ideas 
I imagine that people have been dressing their tables for this festive occasion for centuries. This Victorian era table made me smile.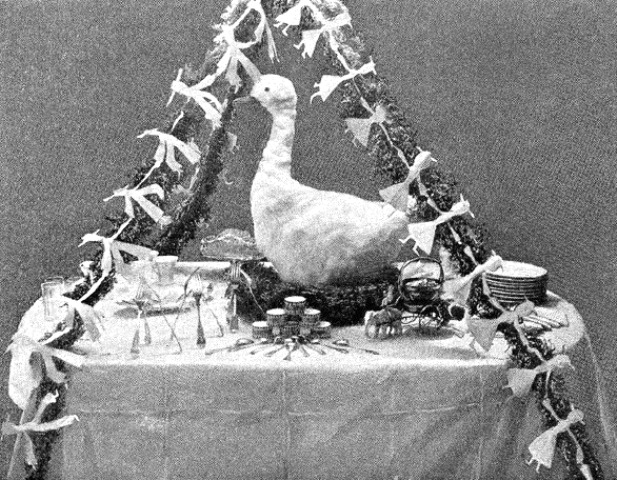 I have been collecting images to inspire my own holiday table and I thought I would share a few of my favorite ideas and how you can recreate them in your own home.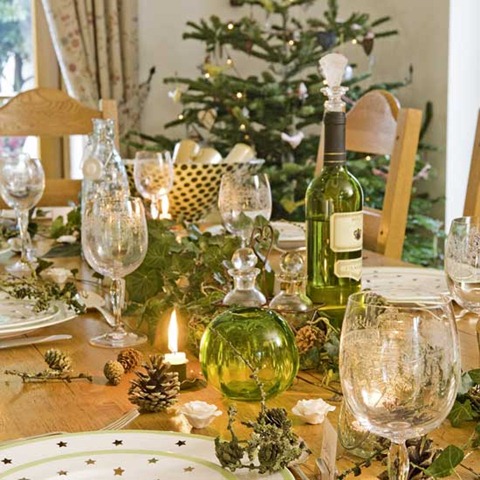 The table below not only could be recreated as a low-cost alternative, but most of the elements can be found at any supermarket~ baby's breath, fruit, bread, and wine. I would probably nestle a lovely red ornament within the nest of baby's breath.
A few cream colored candles and a walk through a wooded area to collect a few pine cones and branches and you could easily recreate the following stunning looks.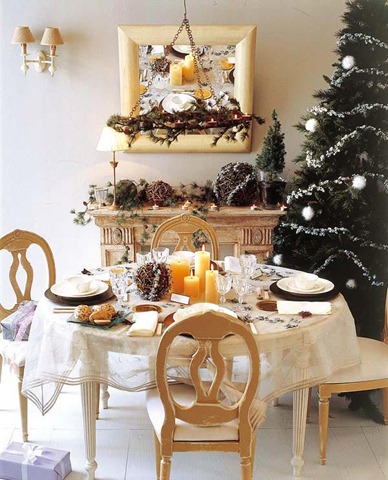 I love the glass containers filled with pinecones surrounded by faux snow.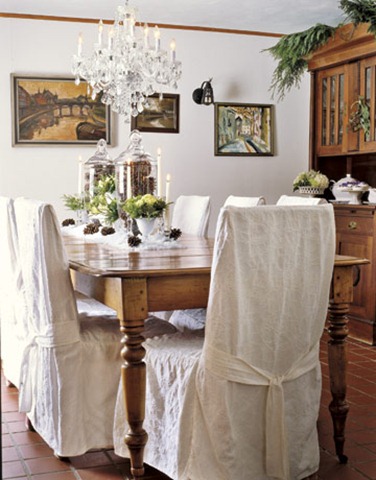 The addition of red napkins to an otherwise neutral palette of pine and cream is a festive punch of color.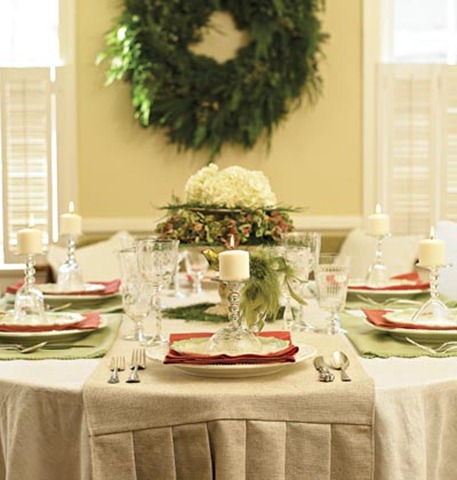 Here is another neutral table with a cheery pop of green placemats.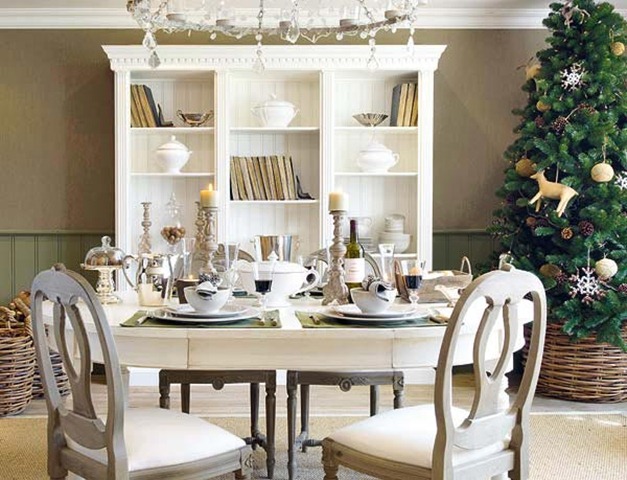 Any of the four above tabletops would look lovely with name cards made from twigs ala Martha Stewart or perhaps try cinnamon sticks for a heavenly scented table.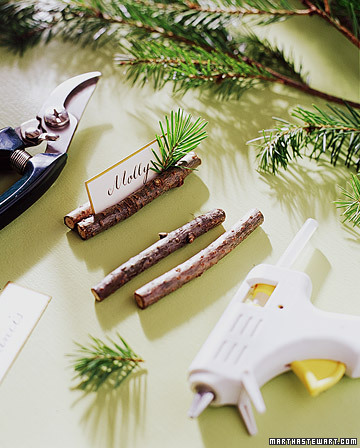 For a traditional country, look try a red and white gingham runner, simple white candles, and a few sprigs of holly.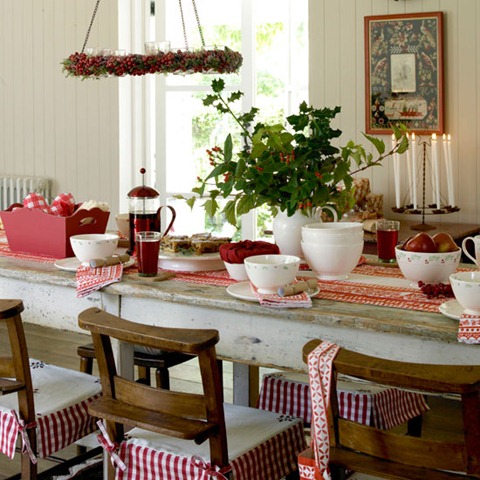 Buffet Style
Many people choose a table laid out buffet style as it works well.  Although the image below is a small space, I adore how the mantle is integrated into the overall feel of the buffet by the addition of large silver platters.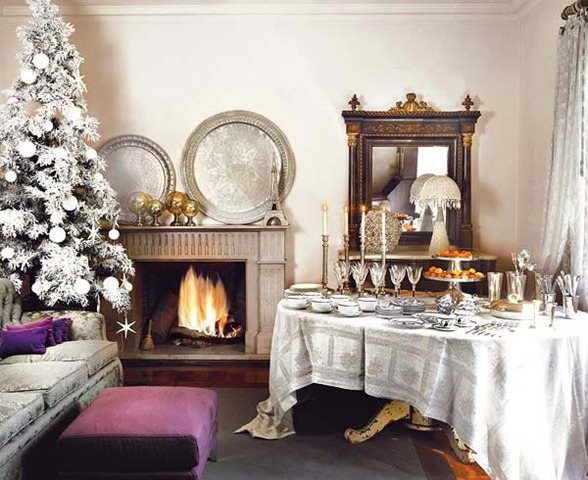 Pewter, glass and the sheerest of tablecloths showcase this design. You could create a similar look with an inexpensive sheer curtain.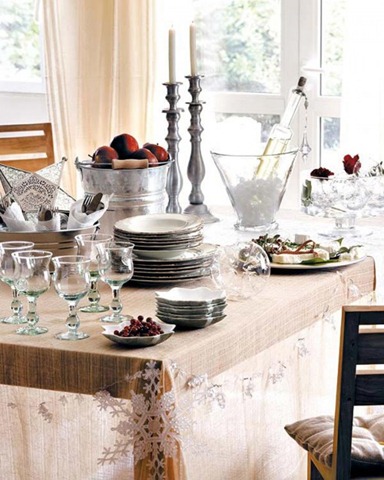 Even if you live in a one-room apartment, you can create a luscious tablescape on a coffee table.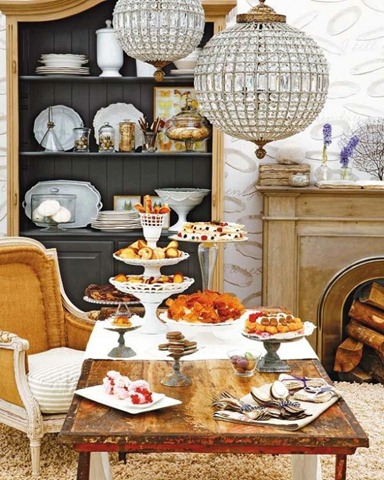 Though buffet style tables are generally more relaxed in feel, they can still be festive. This pyramid of rolled napkins showcases this idea beautifully.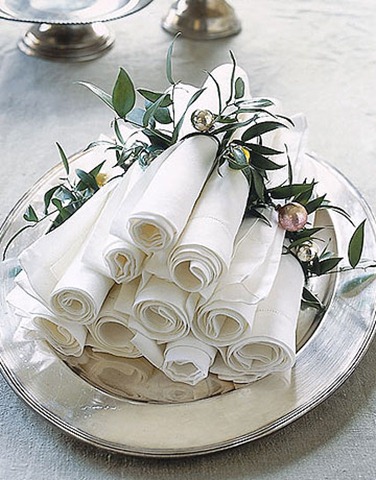 Love truly lives in the details and you can personalize your space with the addition of a lovely centerpiece.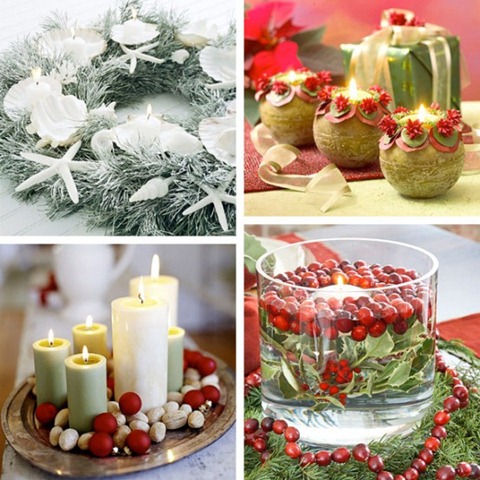 Ever simple, ever stunning.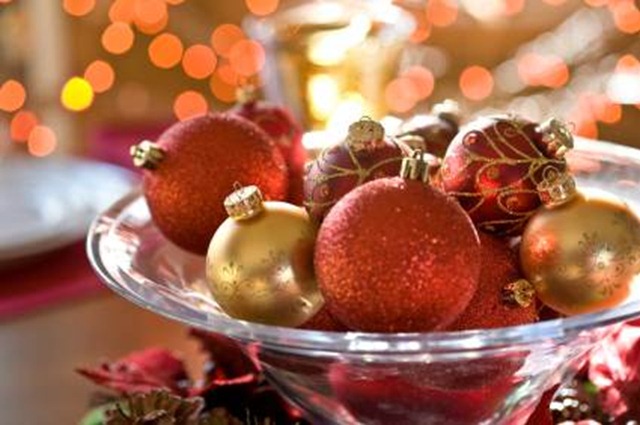 The everyday chandelier gets dressed for the season in a style reminiscent of an advent wreath.
Any glass jar can be elevated with a design etched onto the glass. Etching supplies are available at most craft and hobby stores.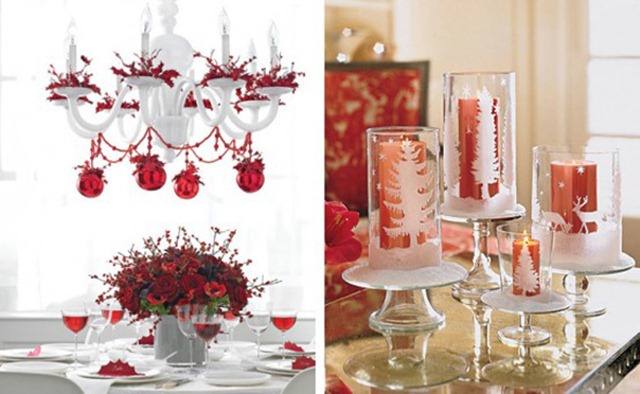 I often dress the backs of my chairs. Here are a few of my favorite ideas.
Simply sweet stockings.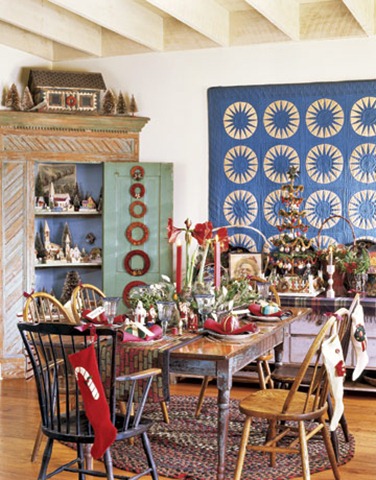 Grandma Jingles just sent me a small box filled with antique Christmas postcards. I might recreate this look with a scalloped cardboard cake board, ribbon and photocopied images of her precious gems.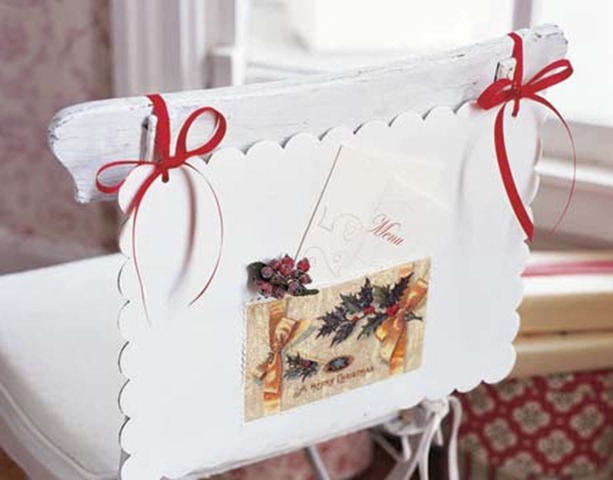 I generally save holiday crackers for my New Years Eve table, but they are truly a happy touch.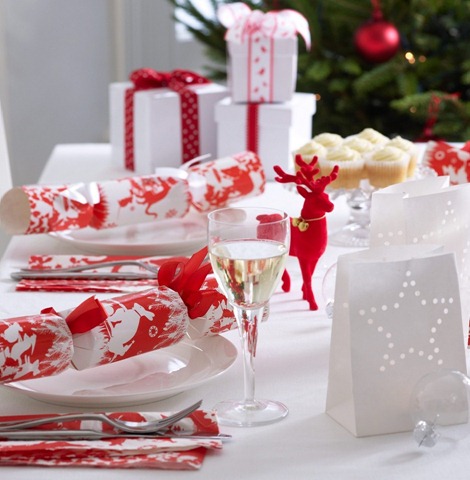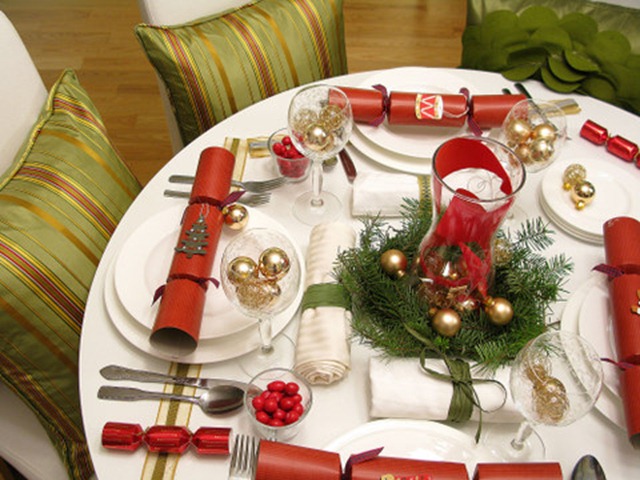 For many people the idea of having to sit at the children's table is horrendous. I myself would be happy to sit in any one of these sweet seats. Of course, I do "pine" for my very own Ghost Chair.  Ba da bump.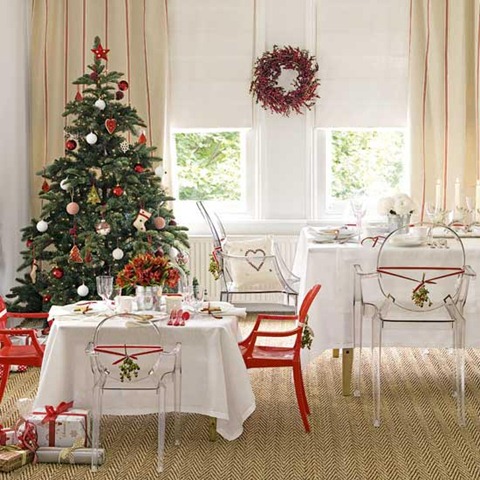 Since I had such an enthusiastic response to my non-traditional Thanksgiving table, next Wednesday I will be showcasing Christmas tabletops that include, brown, purple and other outrageous palettes.
Do you favor a more traditional look at your table?
Laura