After a weekend participating in an interactive live Nativity scene and going on an evening desert stroll on a path lit by only luminaries, we now begin Sweet Boy's, home for the holidays, Christmas vacation. I find that we do better when we have our week somewhat mapped out.
Monday is ornament crafting at a friends home.
I have been saving toilet paper rolls for several months now. Have you heard that they may be doing away with these cardboard crafting staples forever? I am prepared. Tuesday we will host friend Frederik and create these darling Santa napkin rings.
Wednesday my children will be crafting gingerbread houses with their friends in our kitchen. Hands down the best deal  going is the Trader Joe's kit. It is a mere $7 and it includes everything for an entire afternoon of fun.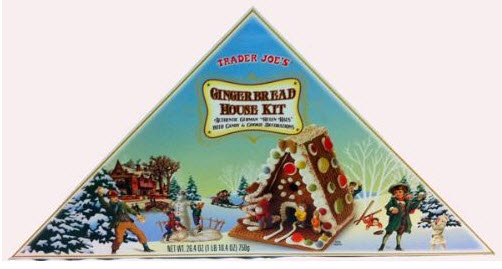 Thursday we shall have friend Blake over to craft. I love these nutty elves.
I myself have a clothespin soldier from my childhood on our tree. It just might be Sweet Boys turn.
But my very favorite project we will be doing is this snowy scene. One paper coaster, a clear plastic drinking cup, a small mirrored disc and a few trees and deer nestled in "snow". So cute!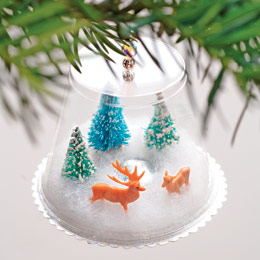 Friday will have me in the kitchen all day so I hope he will be content to peruse one of my favorite sites that literally has dozens of free holiday craft ideas and printouts: Enchanted Learning.
While none of the projects shown are expensive to make, the time spent together will be truly priceless.
What do you have planned for the holidays?
Laura
UPDATE: As with all my posts, the tutorials and links for all images are available if you click on the highlighted words. They are red this month.