When I was a little girl our family Christmas tree had dozens of felt soldiers hanging from the branches. My mom had made the sweet soldiers of felt and tp rolls. Here is an image which includes my pigtailed head. Yes, you can tell by the car parked outside, it was the 70's. This post will share how to make Christmas Soldiers A Family Craft.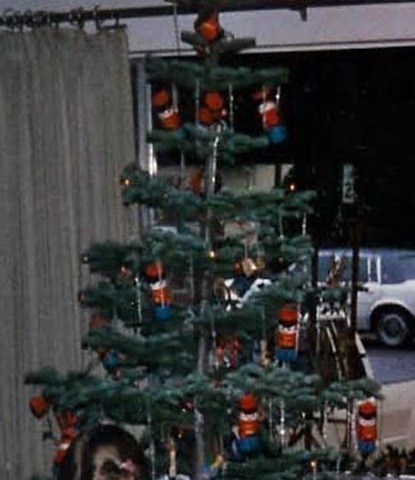 Several years later we were horrified to discover that a family of mice had torn our soldiers to tiny bits.
Many of you know that my sweet and crafty mom passed away suddenly this past March. My brother Craig recently said in passing that he wished he could have some of the soldiers on his tree as a special memory.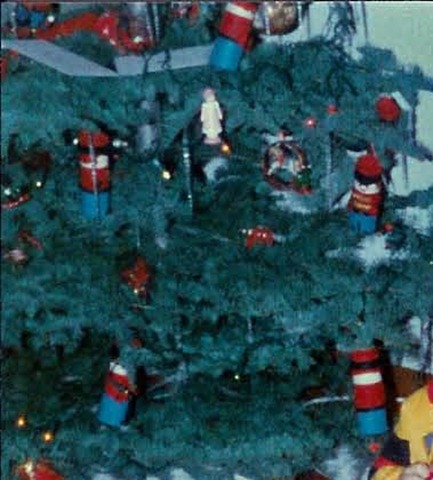 I spent hours scouring the internet for a pattern or tutorial. I couldn't believe that not even one existed. So based on my childhood memories and these two photos I came up with this pattern. You can cut out the pieces of felt in any color.  I went for my moms original color scheme.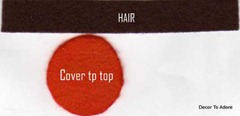 (Right click to save to your computer. Open image in print mode and print an 8 x 10 size.) 
You will also need white glue, gold braid trim, and 4 gold sequins for the front of the shirt. Once your pieces are cut, apply a thin layer of glue to the felt and place it on the tp roll. I used hair clips to hold the seam in place until the glue dried.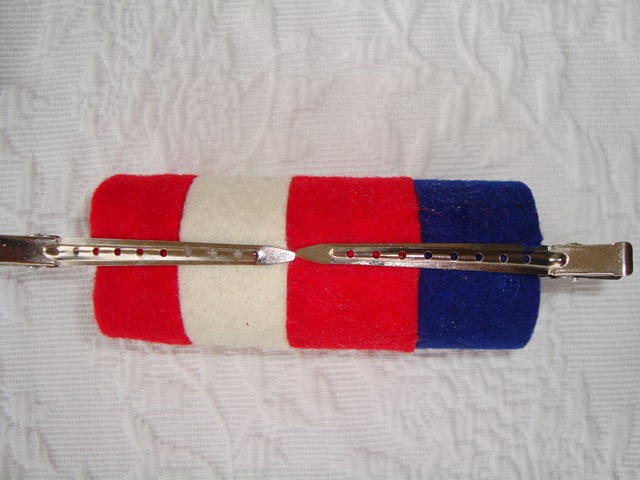 On the top, the "hat" extends past the end of the roll approximately 1/2". You later apply the felt circles to the top and bottom to cover the openings.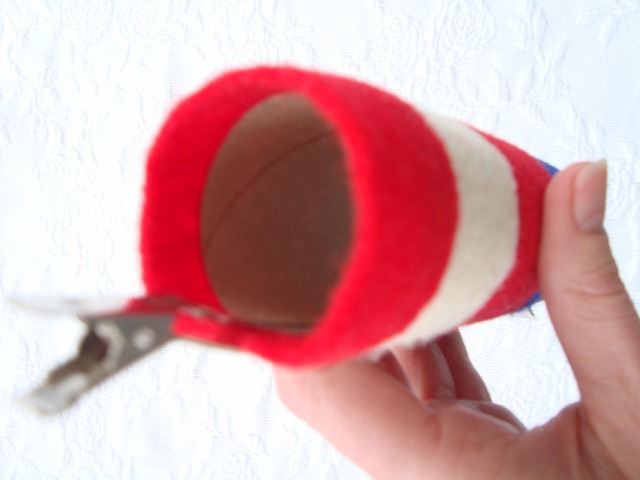 Apply gold braiding with a gold sequin on each end to give it a finished look. Add eyes and a mouth from felt scraps. You could also use blue and red sequins on the face for a jazzier soldier.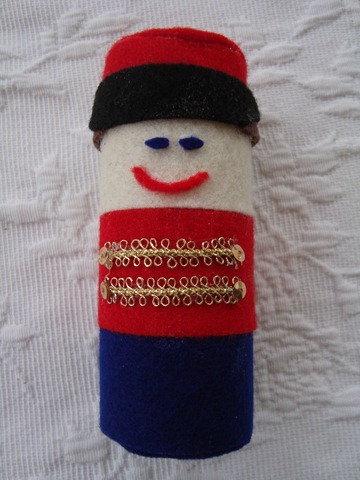 Add on the small black strip to create the illusion of 2 pant legs and surround it with a black belt. (I apologize for the lighting, it was a rare rainy day in Phoenix. The white glue smudges disappeared once dry.)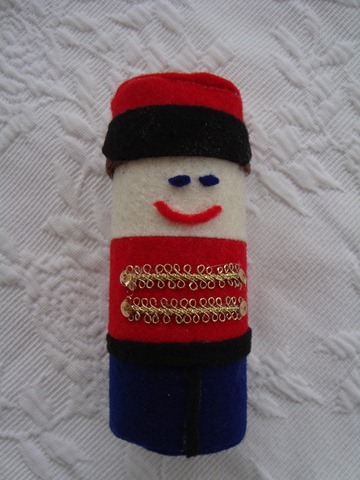 Although the soldier is not quite the same, I believe it will make my brother smile. To figure out the pattern, cut out the pieces, and finally gluing everything down, took me about 2 hours. I truly appreciate my mom's efforts to cover an entire tree with soldiers.
Do you have a special ornament from your childhood?
Laura