Last March I took a trip to New Orleans. A trip to the Big Easy is not complete without a visit to one of their unusual cemeteries. I have been saving these photos as I thought they would be oh so appropriate for a Halloween post.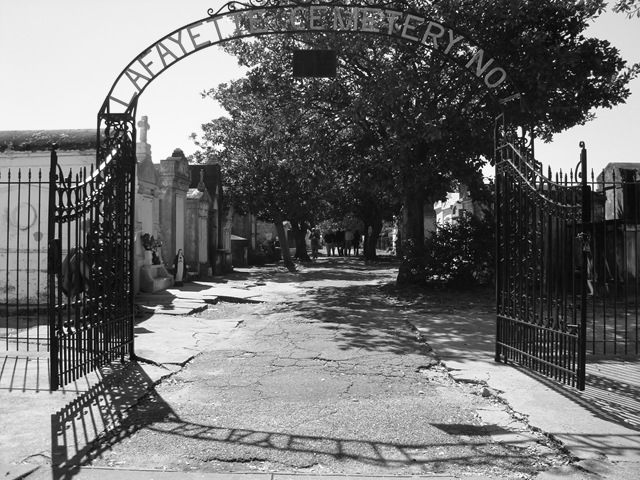 Lafayette Cemetery #1 is located in the Garden District. It was established on a ridge in 1833 on land that was once the plantation home of the Livaudais family.  There are beautiful sections that hold family tombs.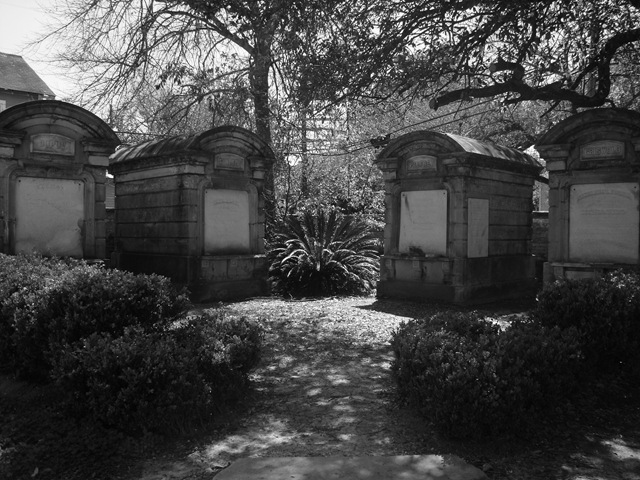 There are also society tombs. Religious groups, clubs, and fraternal societies would purchase tombs for their members who could not afford a single tomb burial.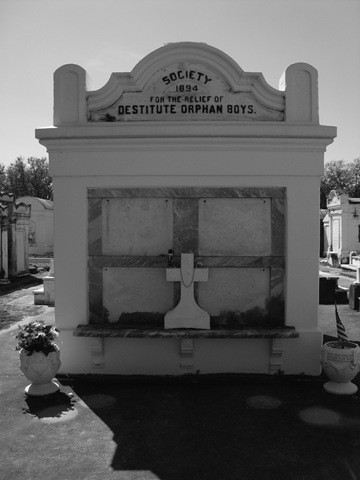 There are also military, fire and law enforcement society tombs.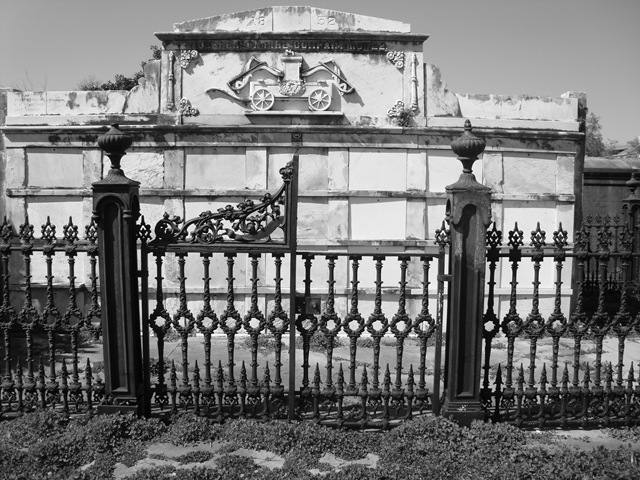 Most prevalent are the rows upon rows of raised tombs. While many believe that the tombs were created in this style as a way to deal with the city's inherent water problem, it is in fact a style which originated thousands of years ago in the Mediterranean region. It is possible the style evolved as a solution to the rocky soil of the region. It was brought to the new world  by the French and Spanish creoles. Tombs, mausoleums. and other raised burial styles are common in most regions of the world with a strong Latin and Roman Catholic tradition.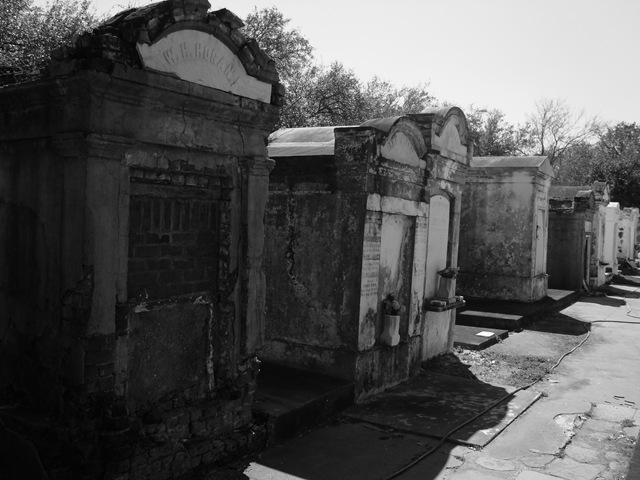 There are a few, more familiar, burial plots found in the cemetery. Why they are not more common was probably due to the location of the cemetery and that it had a middle-to-upper-class orientation. At the time, it was generally only paupers and potters field cemeteries that had below ground burials. The earthen burial sites found in Lafayette are generally surrounded by beautiful cast iron fencing.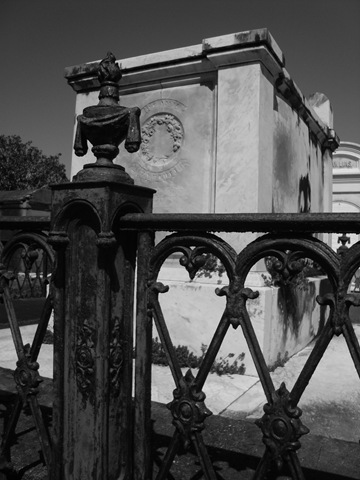 As the cemetery was for the more upper class, many of the family tombs feature beautiful marble carvings and sculptures.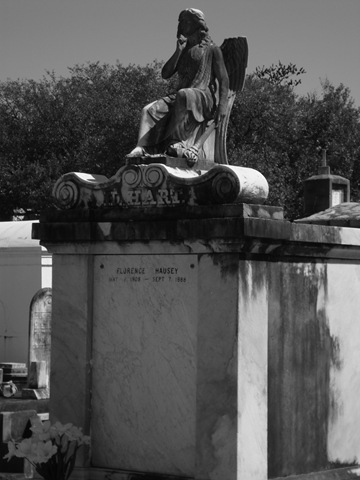 The garden statuary found in the cemetery is quite lovely, peaceful and touching.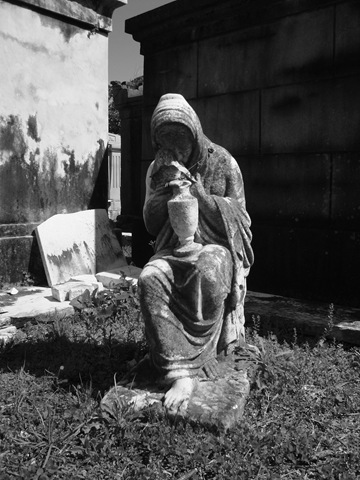 Sadly, the cemetery has suffered from the evils of time. There are groups dedicated to care taking and are devoted in their efforts to preserve this gem. I have to say that the image below touched me the most. While the small vase that used to stand on this marble platform, in tribute to someone's beloved mother, is no longer present, it would seem that Mother Nature continues to honor her.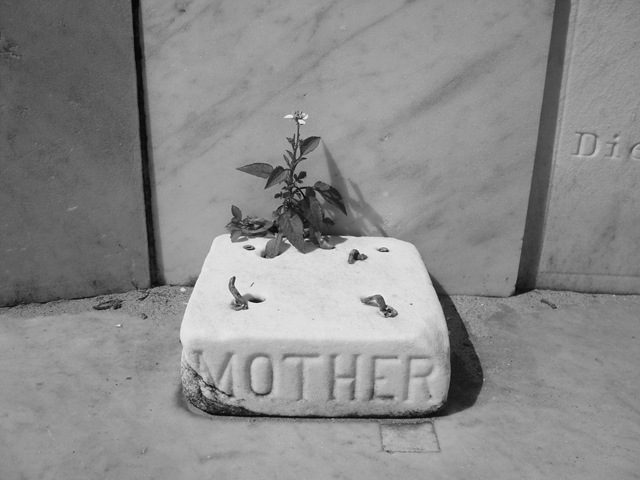 While I will be spending the weekend preparing for midterms, a truly frightful experience, I hope that you have a not so scary Happy Halloween!
Laura
Linking to: