Do you happen to recall the image on the Metis Linens blog of the antique grain measures filled with beautiful apples? Over the course of the day we were repeatedly asked, "Are those real?"  The apples truly were real and we ended up selling a few from our booth display, but still had tons to take home.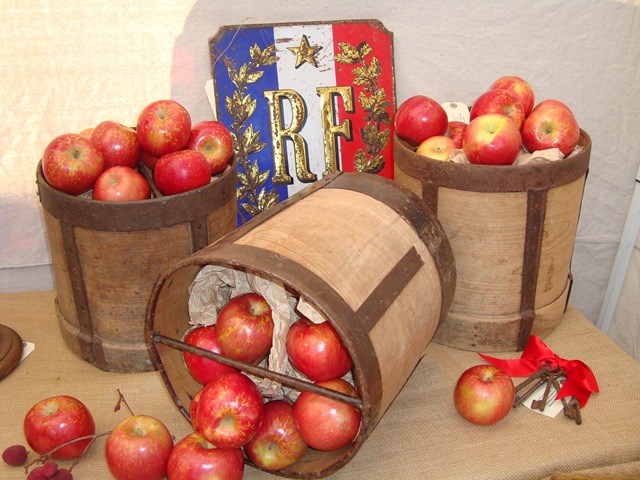 As fall has arrived so too have precious memories which have made me miss my mom. (For those who are new to this blog, she passed away very suddenly last March.) In the backyard of my childhood home we had an apple tree. Every fall my mom would make my very favorite applesauce.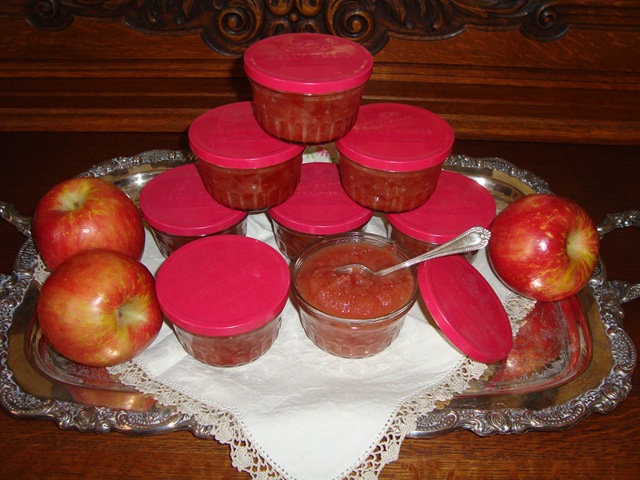 Rather than wallow in my grief I decided that it was high time I use my ample supply of apples to give my children a taste of my childhood. As I collected the simple ingredients I wondered, "Why haven't I hadn't made this before?"
For Nadine's Red Hot Applesauce you'll need:
10~12 apples (Fuji, Granny Smith or any other crisp and slightly tart apple)
1/2 cup of water
1/2 cup of sugar (more if you like it really sweet) you can also use splenda, etc.
1/4 cup of red hots (more if you want a more cinnamony ~yes, it's a word 🙂 taste.
Peel and core your apples. I leave one or two with the peel still on, as I like the texture. Chop into fine bits.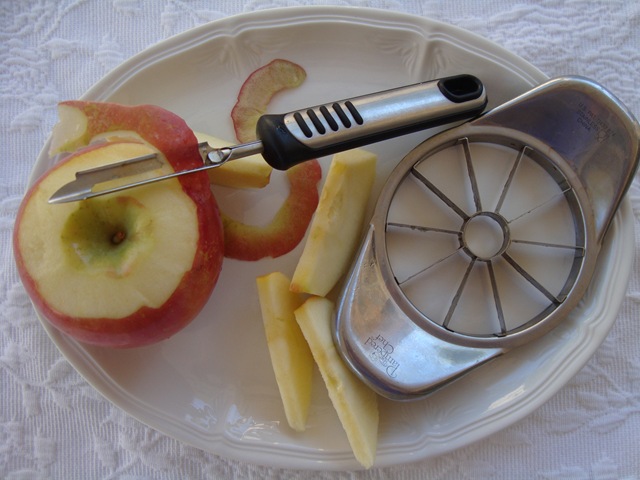 Place your apples and the other ingredients in a slow cooker on high for 8 hours. Stir occasionally. It is so easy I am almost ashamed I haven't made this before.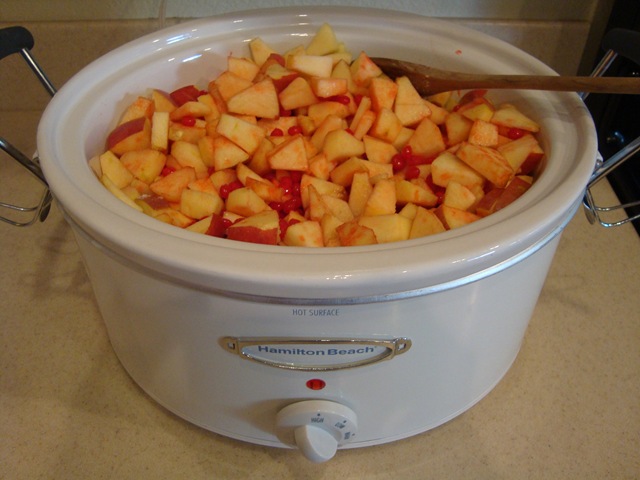 I spooned the applesauce into small vintage jelly jars that I recently purchased at an estate sale for $1. They are a perfect individual serving size. But you can also place the applesauce into a large Tupperware container or something similar.  It will keep for about 2~3 weeks.  But trust me, it won't last that long.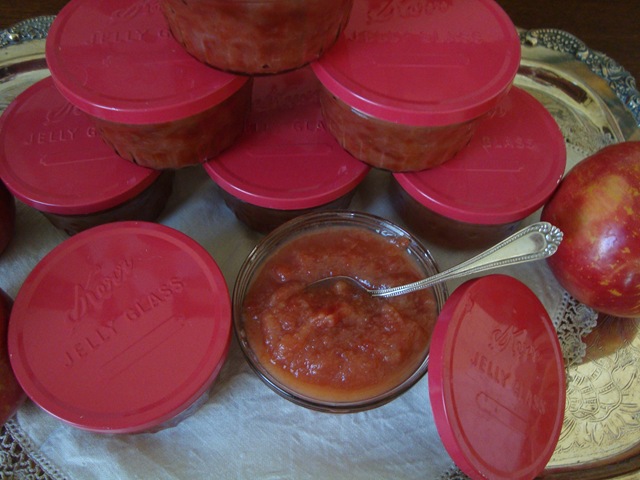 I gave my neighbors a bit of "Happy Fall Ya'll" as well.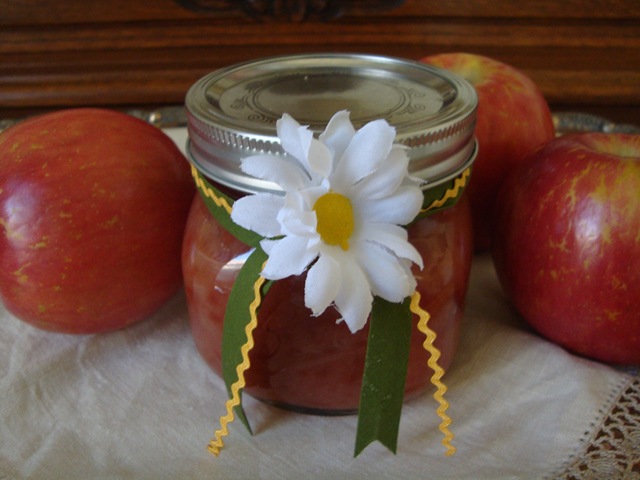 Mom would be proud.
Laura
Linking to: