I have been talking about repairing and refinishing my antique French bentwood breakfast nook chairs for two years. Guess what? I finally got around to doing it.
For this job I used Minwax wood filler for the dings, nicks, and dents, wood stain and lots of sandpaper.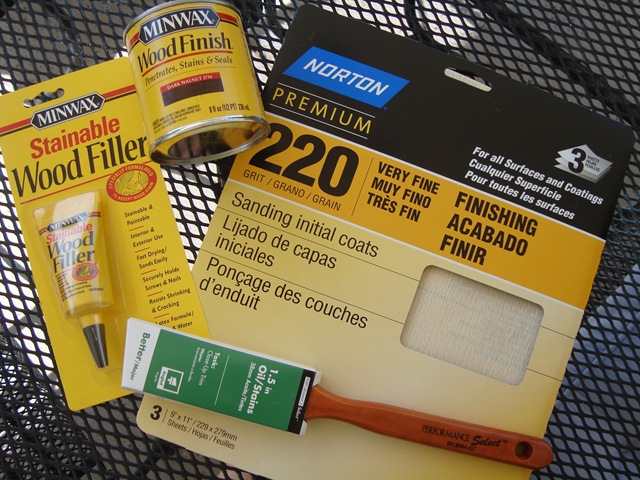 First up I filled in all the dents and nicks using wood filler. It said to allow 3 hours to dry. Since I live in Phoenix I waited an hour.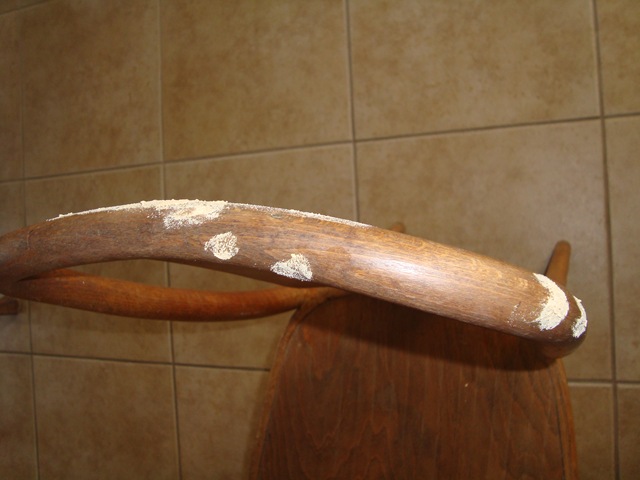 I then sanded all of the wood filled areas until they were smooth and level with the original wood. I then sanded down the entire piece so that it would take the stain better. I sanded, and sanded and sanded until I believe I sanded my fingerprints right off. (Just kidding FBI.)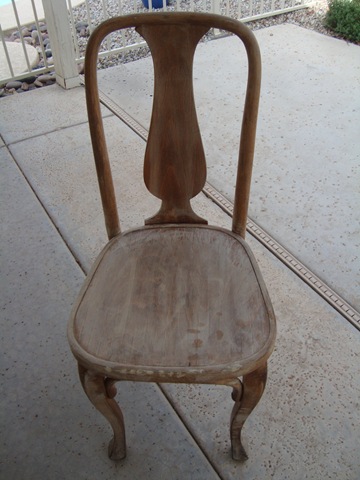 There was so much sanding residue that I could have written my name in the dust. Did I mention I was sanding outside during the month of August in Phoenix? Oh the things I do to create fodder for this blog.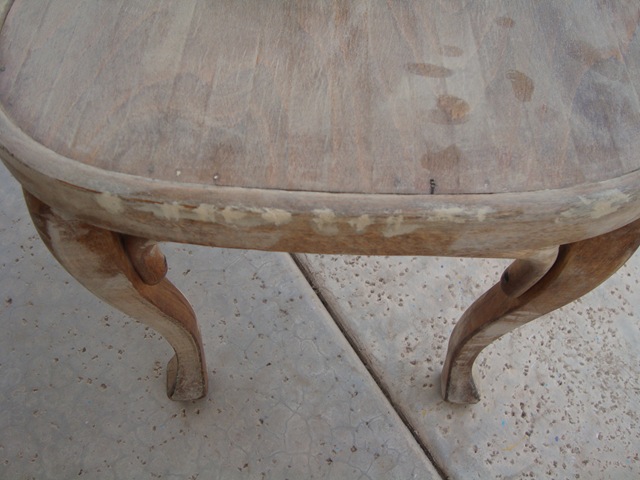 It was time for a wipe down. I am not sure if this is the correct thing to do, but I grabbed a bucket of water, a clean rag and went to work. I did wring the rag out until it was practically dry and wiped down every surface, including the nook and crannies.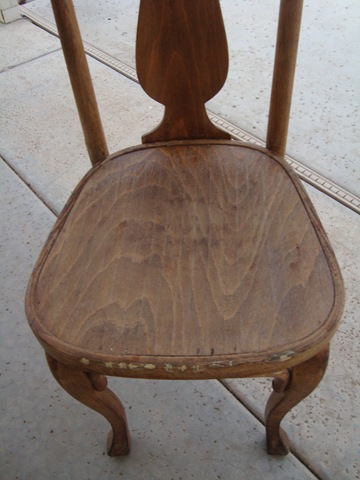 With the outside temperatures hovering in the 110 degree range the water dried instantly. The chairs were ready to be stained. But I waited until the cool temps of the early morning hours.
So, this was my first attempt at staining and no matter how quickly I wiped the stain off, some areas of the chair grabbed more stain than others. I would love input as to why this was (ultra dry wood?) and how it can be avoided. I was also irritated to learn that the stainable wood filler is really NOT so stainable. Most areas remained the original product's light wood color.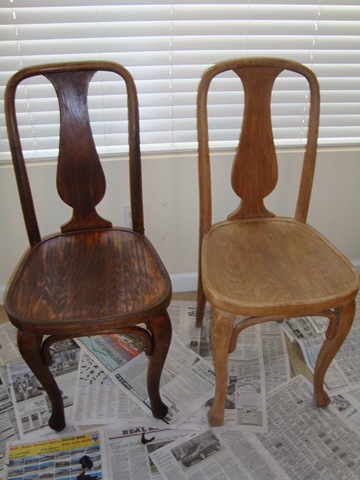 I think I am ok with this as most of the areas will be covered up with the chair pads I am planning on creating. Here are a few lovely designs that I am pondering: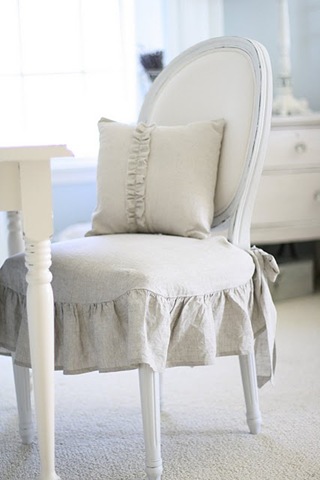 The ever inspiring Miss Mustard Seed.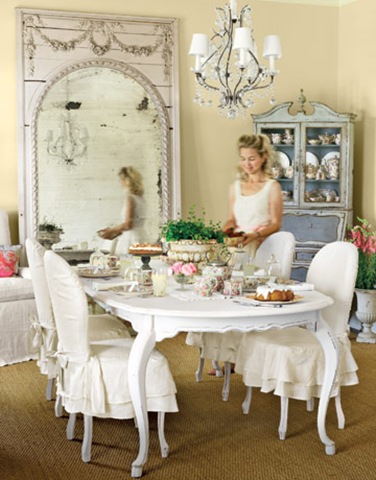 Lauren Ross for Country Living 
Pleated loveliness from The Brick Path Studio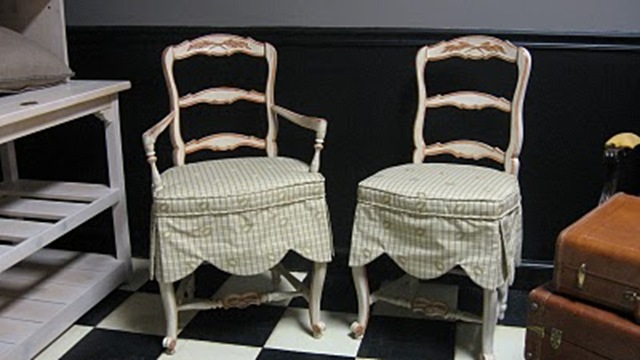 Stupendous scallops from an unknown genius.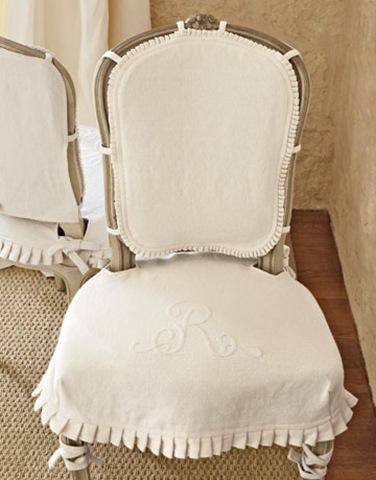 Uber talented Lauren Ross, again!
What is your favorite chair pad?
Laura
Linked To: