I was looking at the Anthropologie website. This is always a dangerous way to spend time. But in my defense I am thinking ahead to Christmas. In the midst of searching for gifts I spied their Ladies In Waiting plates. I think they look like old fashioned paper plates with a bit of French flourished scribble.
Still, my heart is pounding faster. Sigh.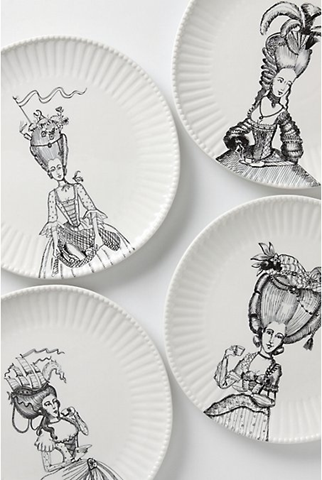 I will resist as I already have too many plates and at $24.00 a piece, (YES, each plate!) I have the willpower.
Now for clue #3 of the DTA grandest giveaway.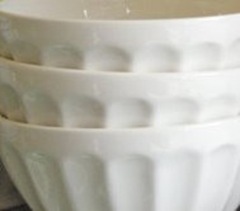 In order for me to retain my willpower and not reveal the secret until October 1, the comments have been turned off.
Are you intrigued?
Laura