Over five years ago I bought an IKEA Liatorp bookcase. It is the style shown which sadly, is no longer available. It has served us well for several years.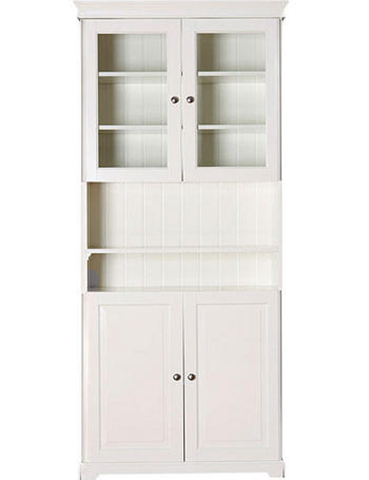 Fast forward a few years when I transformed a Craigslist hutch into a French beauty that now serves as our book storage.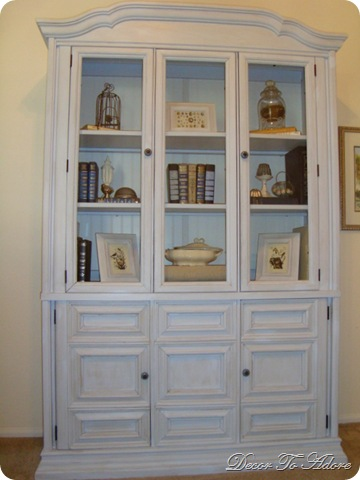 I thought that we would get rid of the IKEA bookcase and look for something new to hold our tv and dvd player. After some thought of trying to use what we already had, Mr. Decor reconfigured the cabinet so it could serve as a small entertainment center. He removed the upper cabinet doors and repositioned the shelves.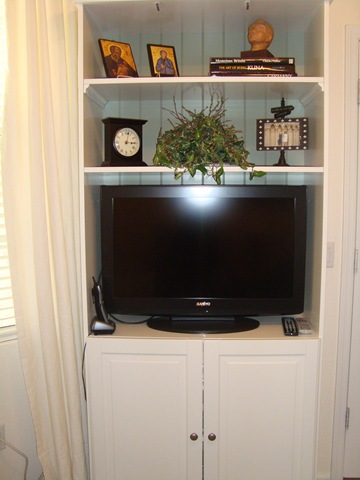 When we purchased the cabinet the back bead board was a sage green color. To make it fit in with the new color palette I decided that it needed a paint makeover.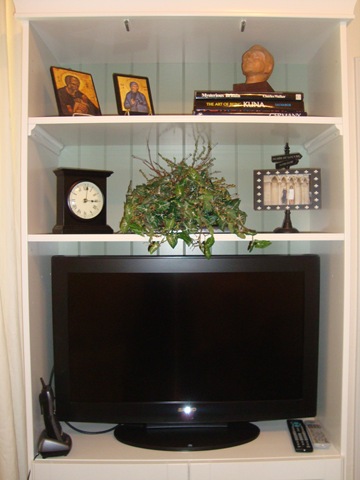 Given that I wasn't really interested in taking the whole case apart to paint, I just taped off all of the edges.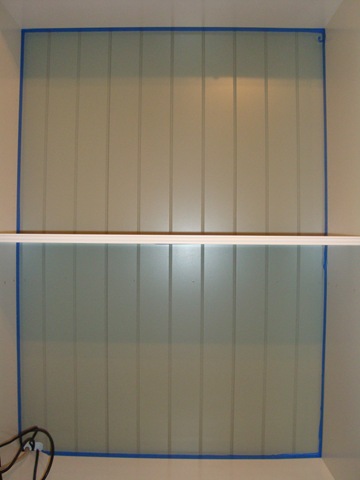 I first painted all of the edges and then the grooves.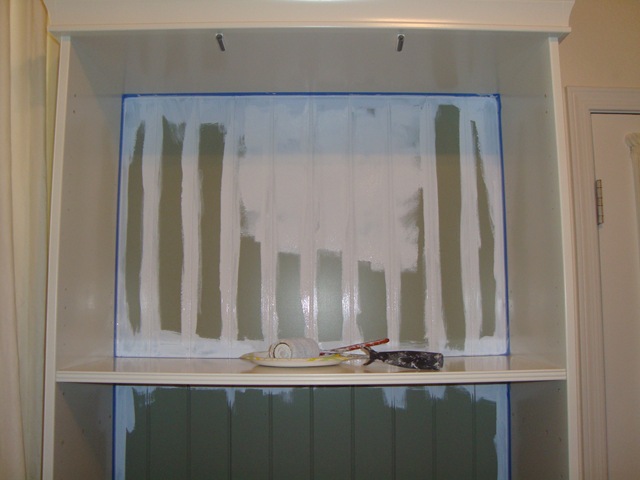 This was after the first coat. It required 2 coats total. The paint is the same blue that I used on the other bookcase. I did this to create a somewhat cohesive look even though the styles are different.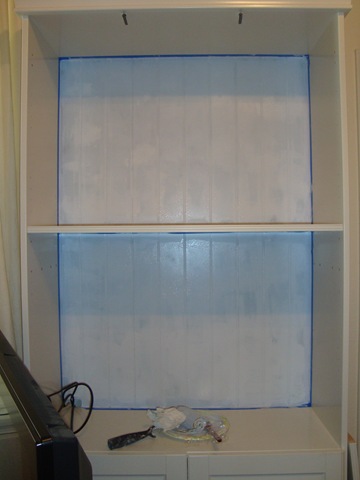 After the paint dried I decorated it with more of a beachy look that seems to work well with my ticking covered wingchairs.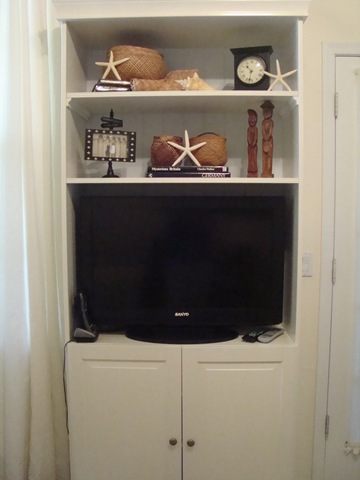 Here is a close up that shows off the new color a bit better. Most of the decor in our home is filled with things that have personal meaning. The Panamanian baskets and wooden figurines belonged to Mr. Decor's grandparents. (For new readers, Mr. Decor was born and raised in Panama.)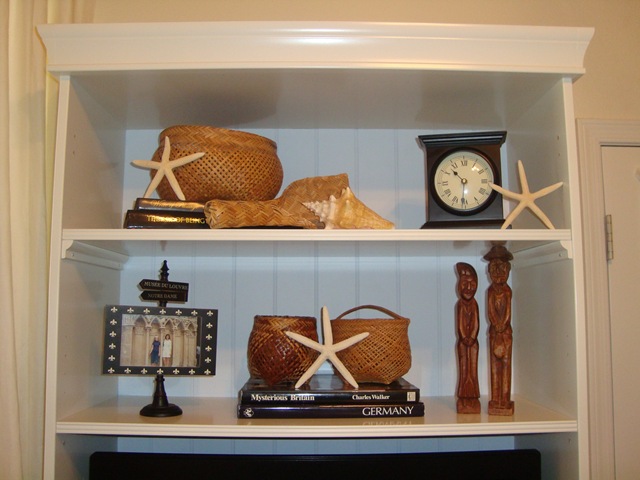 I never underestimate what the power of paint can do. The entire project took less than two hours.
Have you had a quick project that took no time at all but made a big impact?
Laura