I recently shared that I am currently the keeper of a secret. It is a sweet something that has captured long spans of my attention for awhile now. One does pay a price when living within lovely thoughts and I have been remiss in extending heartfelt gratitude shown to me by some very beautiful people.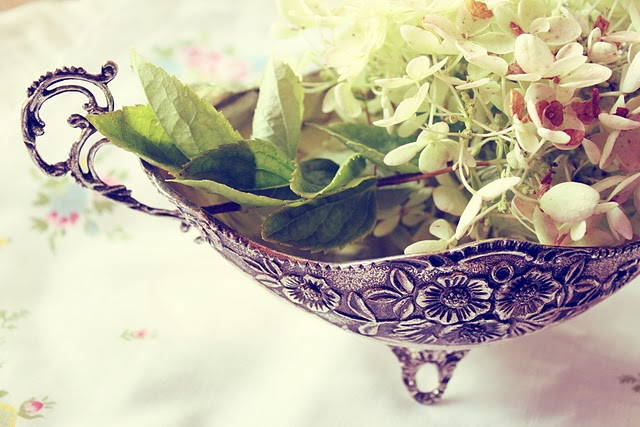 Rebecca from The Ardent Sparrow hosted a giveaway back in July. (Yes, very remiss!) Rebecca's blog is filled with lovely eye candy. The giveaway was sponsored by the truly talented Heather from Post Road Vintage. Does Heather's name sound familiar? She is featured in the current issue of Sommerset Home. I adore her pretty plate hooks.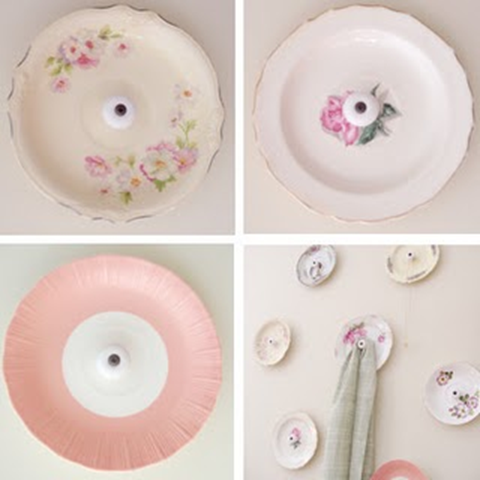 I ending up selecting a beautiful blue mason jar soap pump. It found a home in Sweet Boy's bathroom.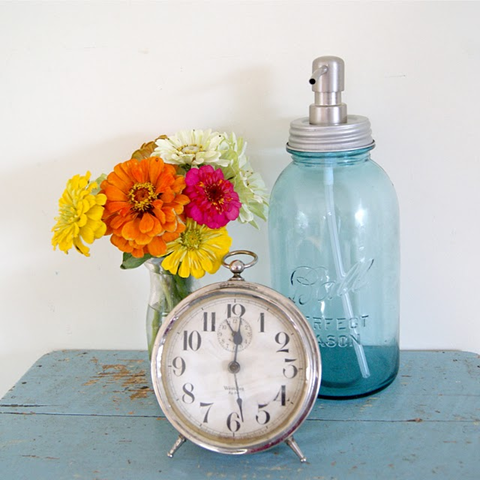 I have also had my eye on the inspiring book "The Vintage Table" by Jacqueline de Montravel.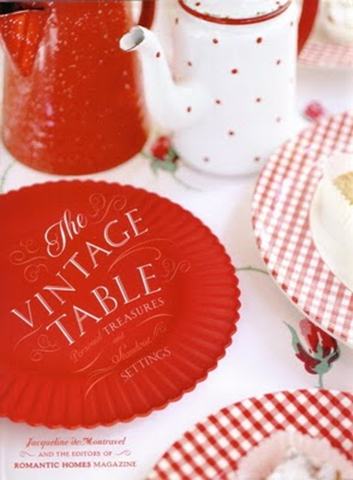 The wonderful Lidy of French Garden House recently had a giveaway of a signed copy of this wonderful bit of hardcover happiness. Ms. de Montravel, editor of Romantic Homes magazine, filled the entire book with images such as this: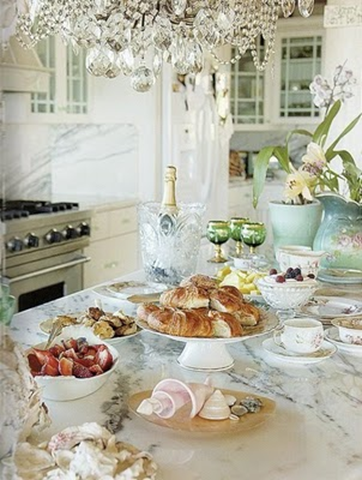 Lidy also introduced me to the wonderful Cynthia Wadell. Ms. Wadell is a talented designer who created Heavenly Hostess, a website that specializes in the most beautiful and well made aprons I have ever seen. The apron came in the cutest packaging which featured this inspiring verse: "God has given each of us special abilities; be sure to use them to help each other, passing on to others God's many kinds of blessings". ~ 1 Peter 4:10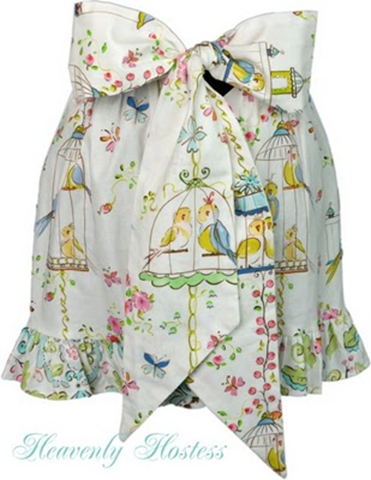 Adorable Andrea of French Basketeer sent me a lovely new bag and darling clutch from her new line as a birthday gift. A favorite new design is this beautiful basket with cherry red accents.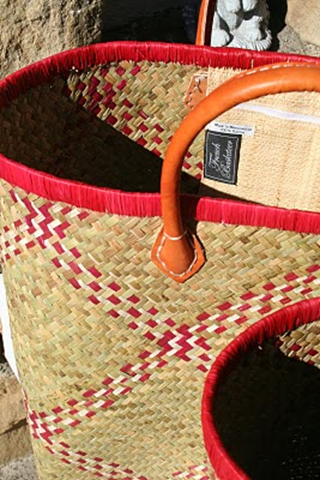 Another dear friend, Deborah of The Fairfield House, richly blessed me with this lovely gift of organization and relaxation.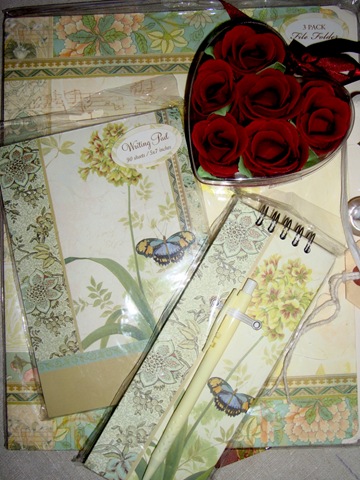 I am blessed indeed and would like to pay it forward with a grand giveaway to be revealed on October 1st. Here is clue number 5.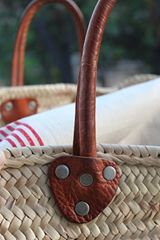 In lieu of a comment perhaps you could
instead visit these lovely ladies.
Rebecca, The Ardent Sparrow
Heather, Post Road Vintage
Lidy, French Garden House
Cynthia, Heavenly Hostess
Andrea, French Basketeer
Deborah, The Fairfield House
Laura