Kawinkidink~ a phenomenon that occurs when your blogs 400th post falls on the day of your birth.
Yes, in a funny coincidence a Decor To Adore bloggy milestone has somehow landed on my birthday. I wasn't even aware that this would occur until 2 days ago. Mad scramble! Regular readers know that I am currently in the midst of a travel series. But I somehow think that this event calls for a celebration. If I could have any cake in the world, this would be THE cake.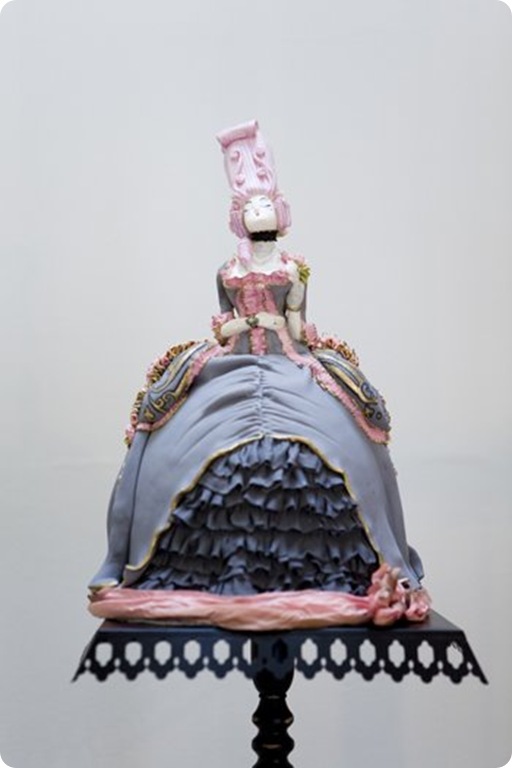 Truly a Barbie cake for big girls, this magnificent creation is the work of artist Alexandria Pellegrino for Cake Opera Co. A visit to the site is a visual feast for the eyes.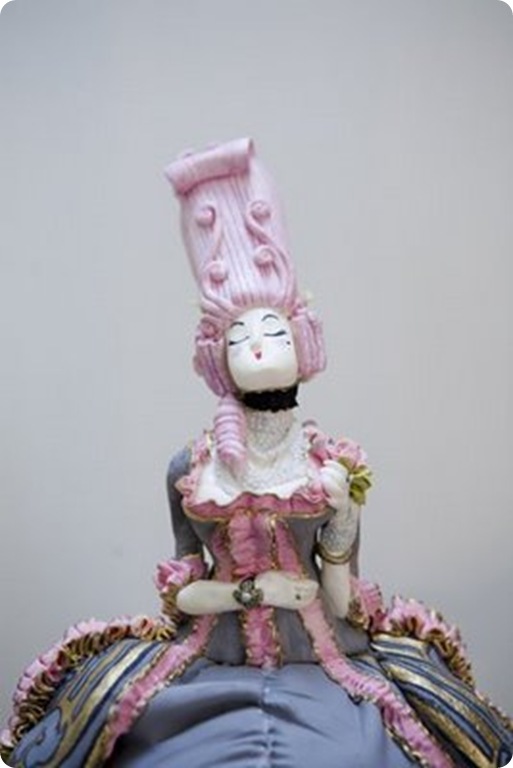 It made me think "What type of setting should this cake be served in?". Could a room be designed to compliment a cake? I think so. This room is pink and gray perfection by Suellen Gregory.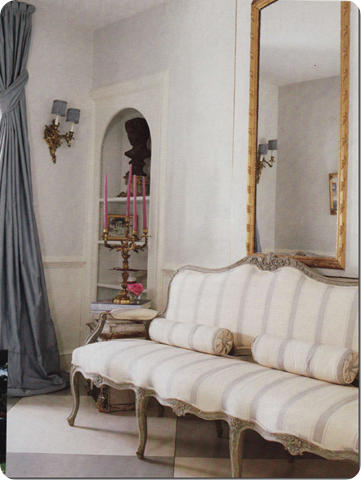 But what about an unexpectedly modern take on a classic favorite?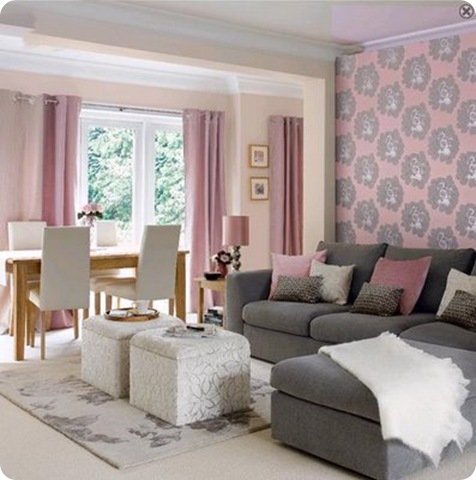 Even a moody charcoal and coral combo would be oh so cool.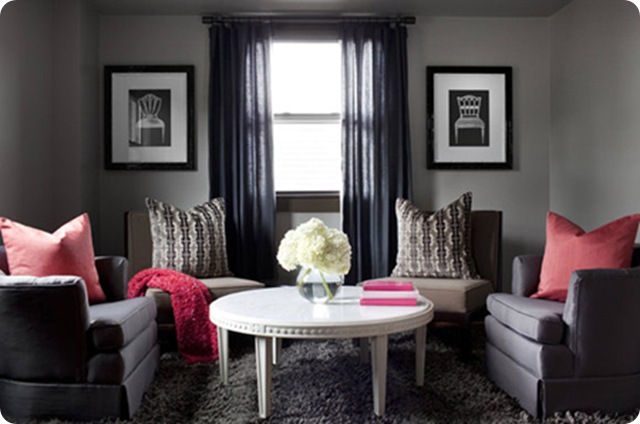 Windsor Smith adds just a touch of gray to her cotton candy colored living room.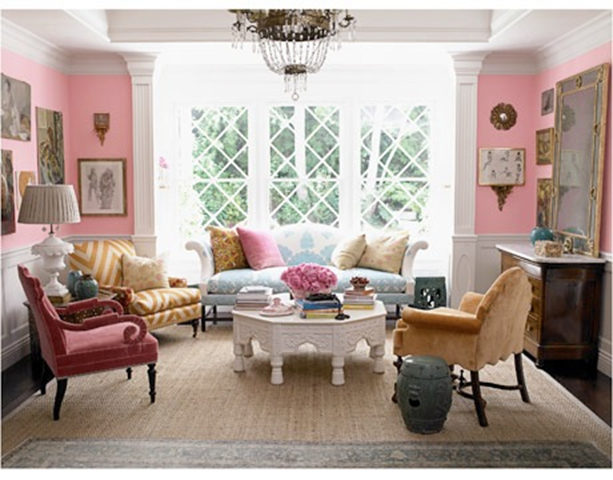 If we wanted to go out, we could try Modern Steak in Scottsdale.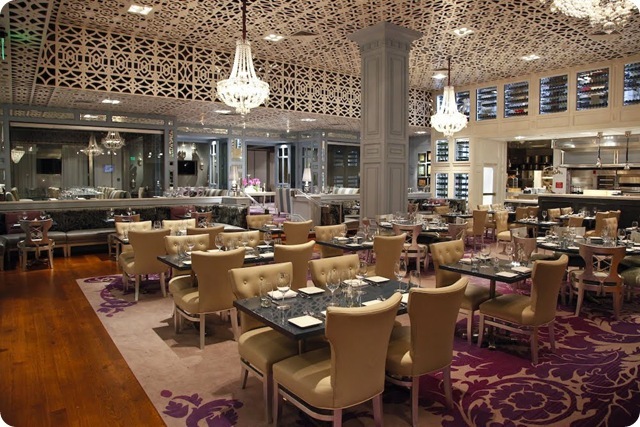 Or XIX in Philadelphia.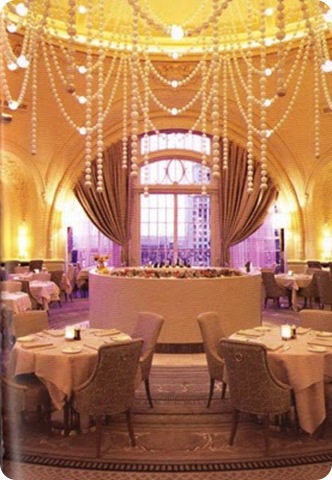 But I do so adore a dinner at home.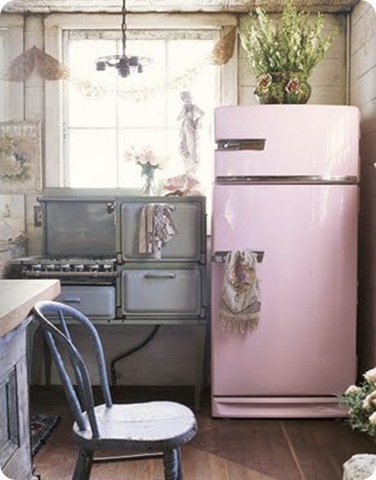 This dining area is a perfect mix of mod meets French.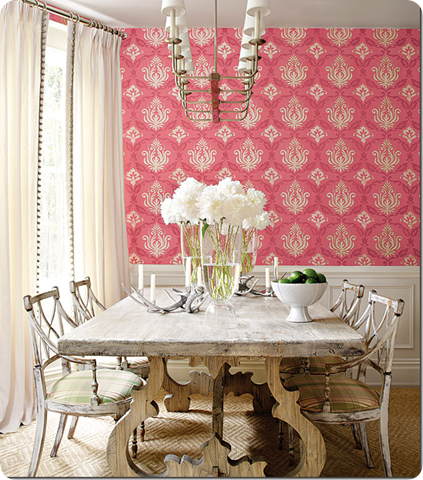 I would set the table like this: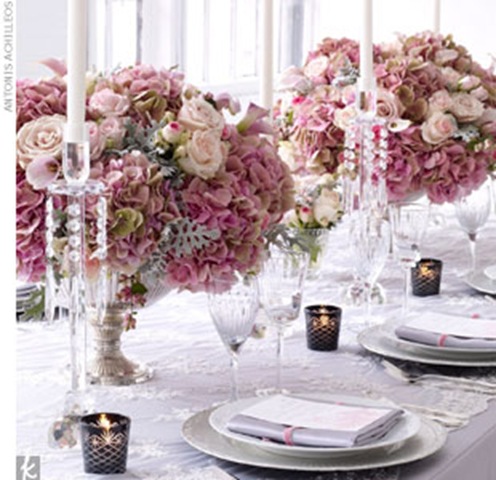 For the modernista's, here's a very happy tribute.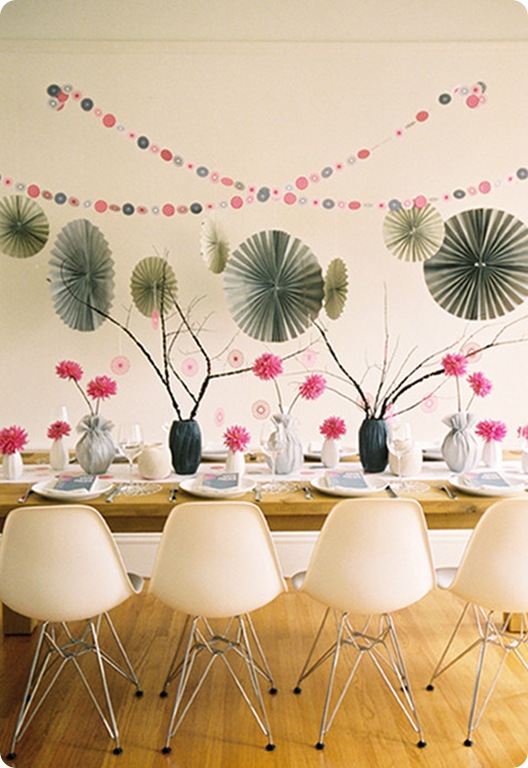 We could begin the cocktail hour with a cranberry martini.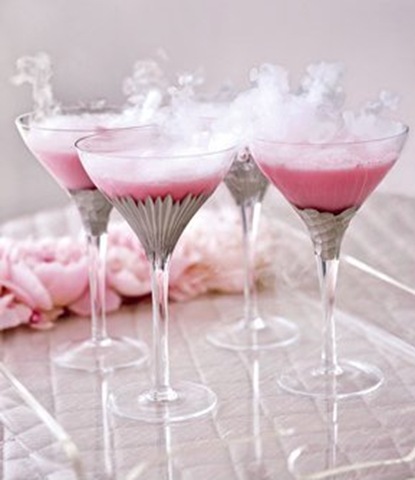 Designer Betsey Johnson loves pink and gray. So much so that her former apartment was swathed in this candied palette.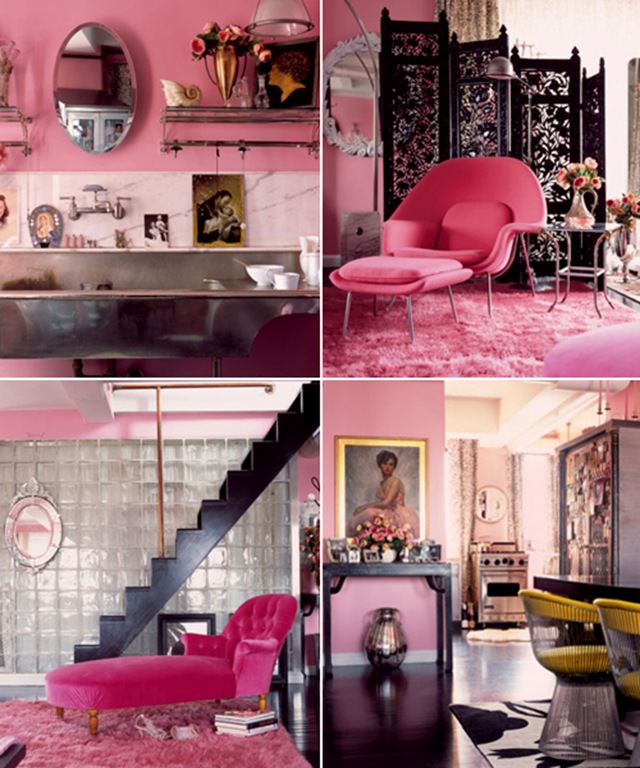 I am sure she would be happy to dress all of us in a fabulous frock for the occasion.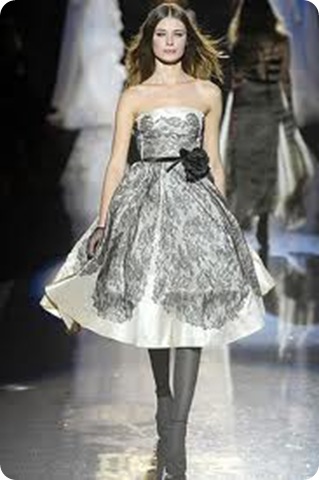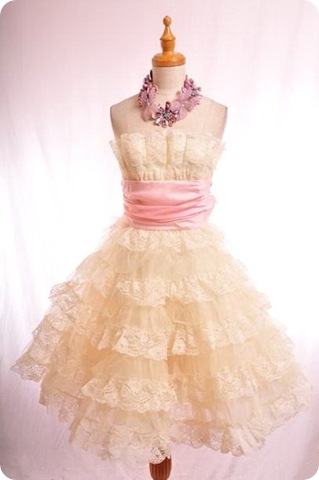 Let's get ready.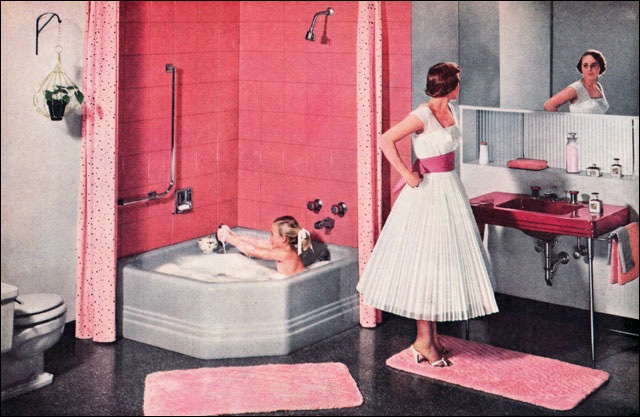 Sally Conran does a dressing room right.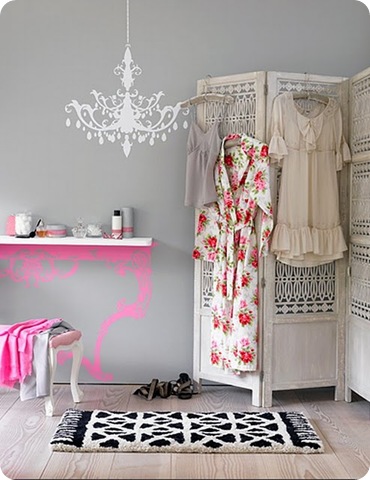 Don't forget your shoes.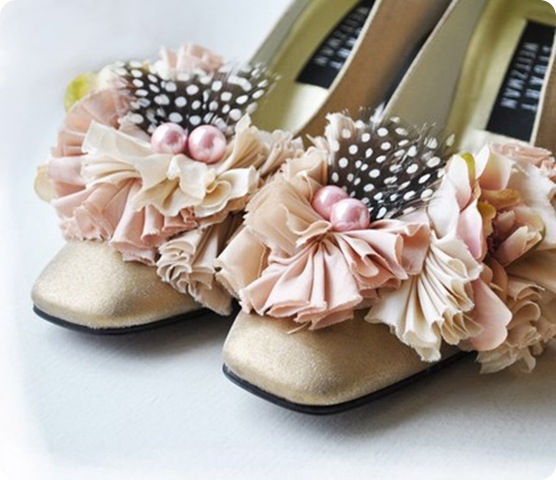 Now for the guest list. All of the bloggers for sure. Because they can be counted on to take some great pictures.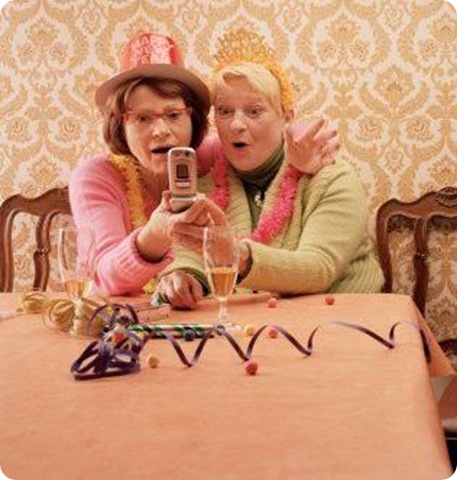 It's ok to bring the kids. I've hired a nanny to hold court in the play room.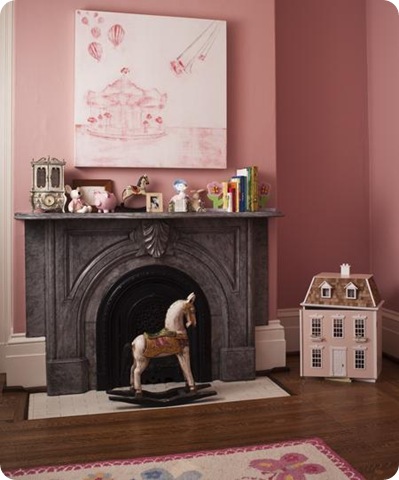 Too bad Marilyn can't come. She would truly be the life of the party.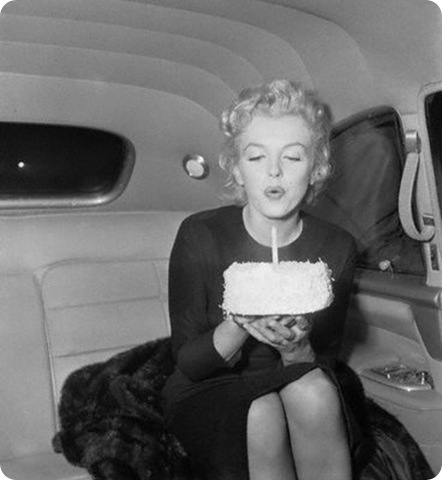 Liz can help me blow out the numerous candles on this years cake.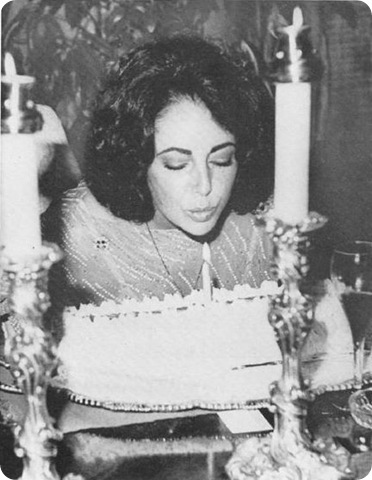 Let's not forget Samantha because she'll bring Jake. Jake. Sigh. Who else loved Jake Ryan?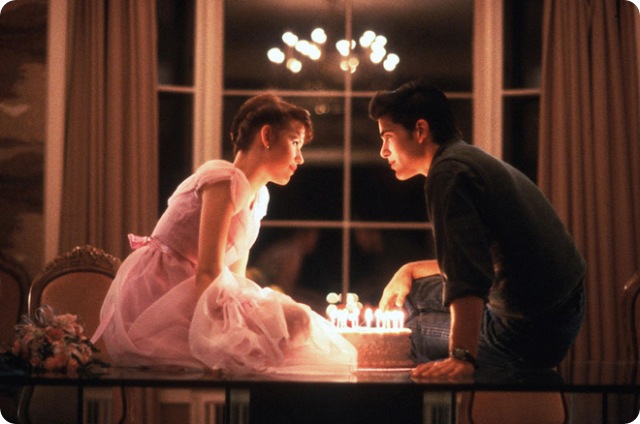 At the end of the night, please help yourself to a few party favors.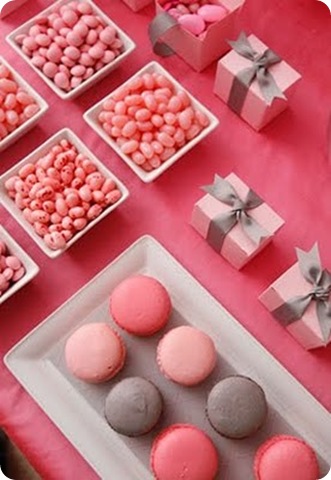 I hope you enjoyed the party. You are welcome to sleep in the the guest room.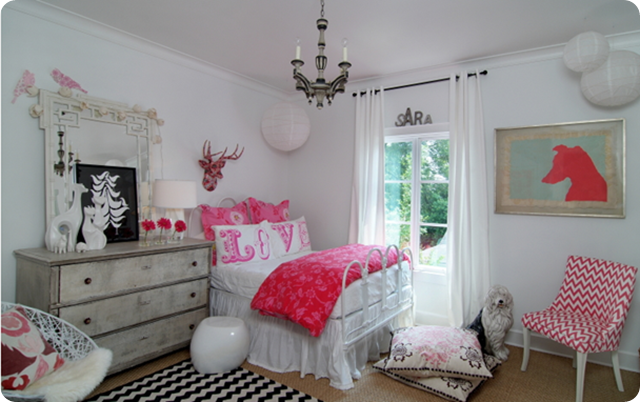 I am off to bed for a slumber filled with sweet dreams.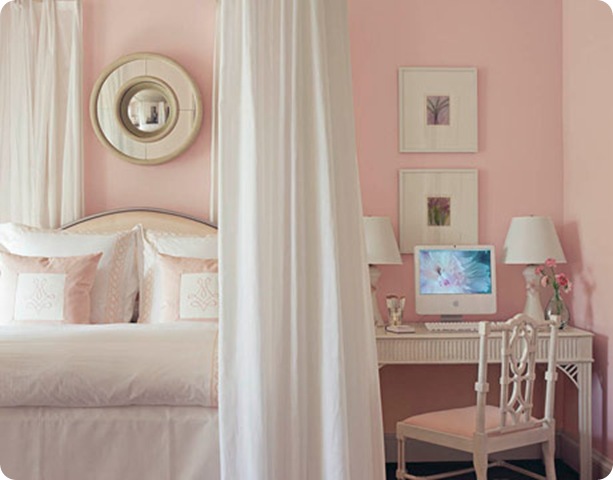 May all of your champagne wishes and caviar dreams  come true.
Laura