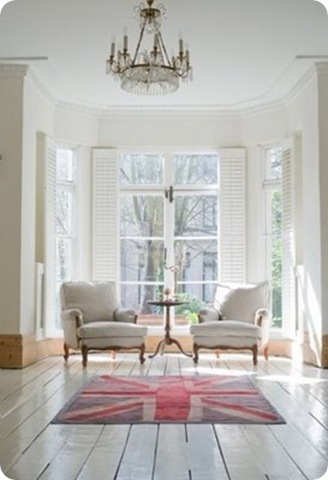 I am as patriotic as they come. If you ever want to truly rile me up, keep talking while the national anthem plays. Yet I wonder if there were a design contest in which the patriots competed against the red coats would we all end up whistling "God Save The Queen"?
Let's begin with pillows.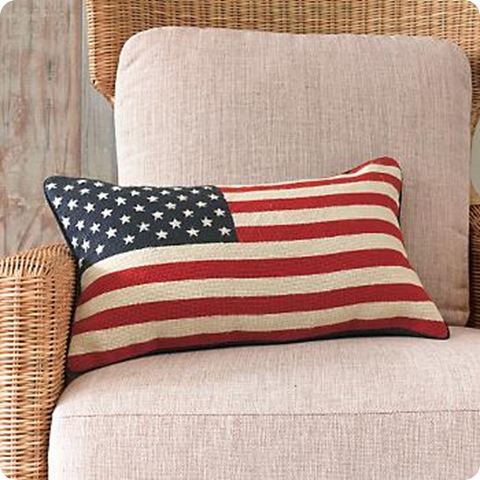 Pretty close to pillow perfection.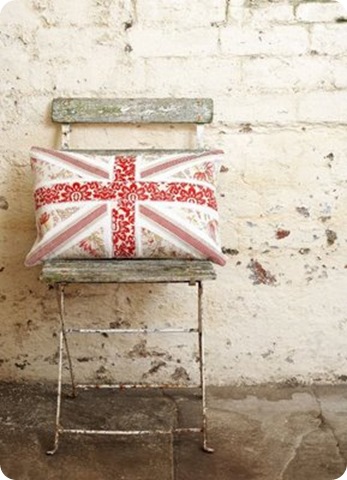 I'm not quite sure about an Adirondack chair in the sitting room, but the mantle and mirror had me at hello.
An interesting pop of color.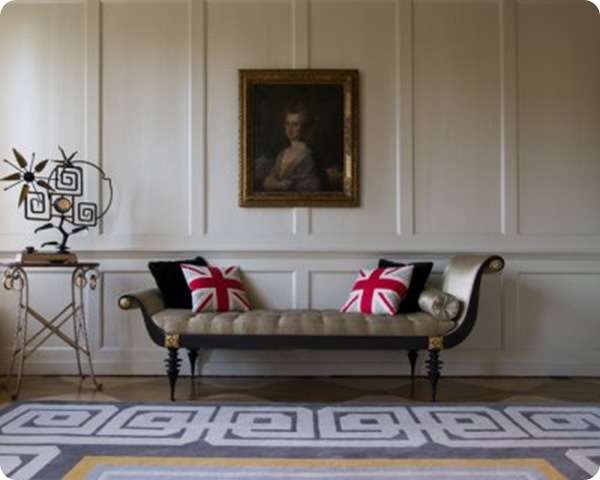 I don't have to write a thing as it's already been said.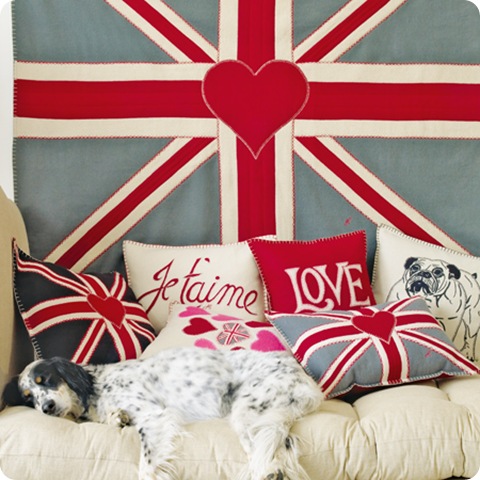 Hmmmm, a joining of forces.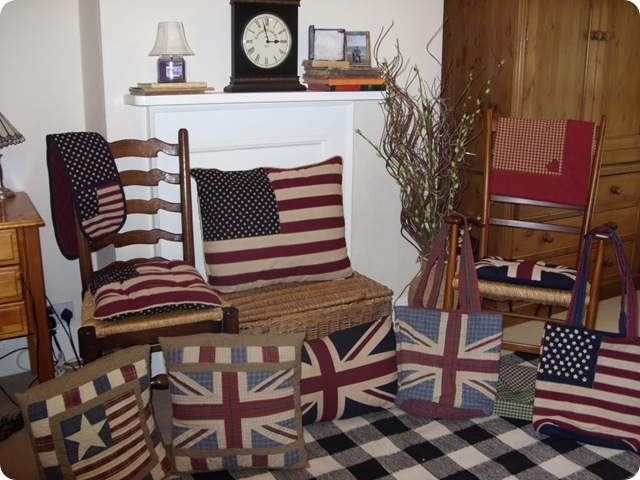 It's a banner day for the red, white and bluetiful!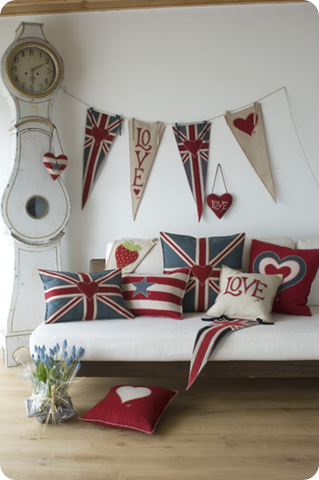 I have to say in terms of furniture most of what I found in terms of Americana was either cute or kitschy.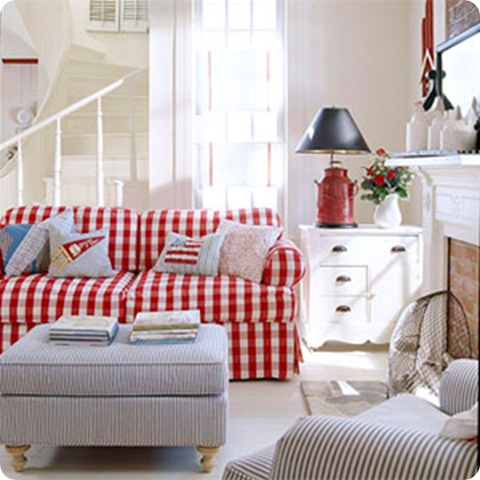 But this I swoon for.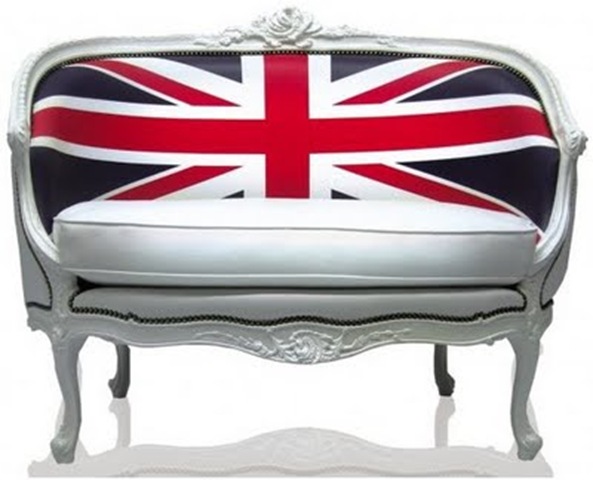 Hello, Don Mclean? Please come get your Chevy er settee and take it to the levy.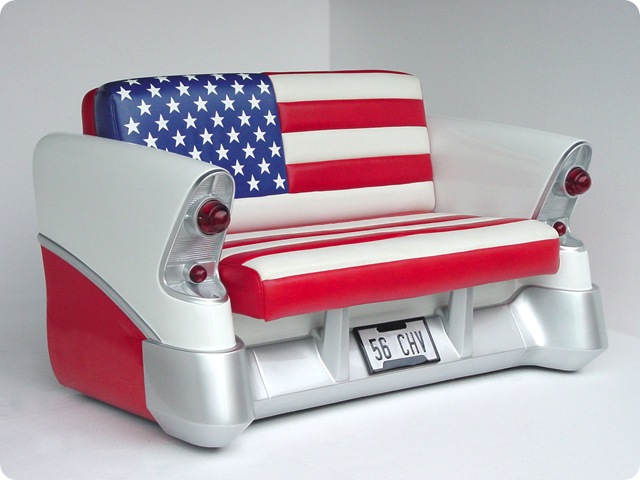 Nice and subtle.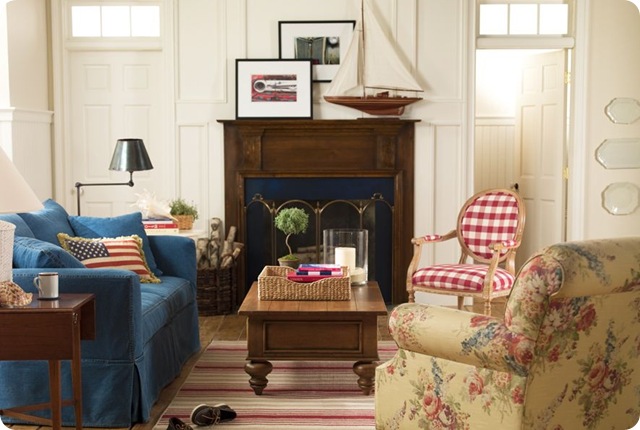 In your face fantastic.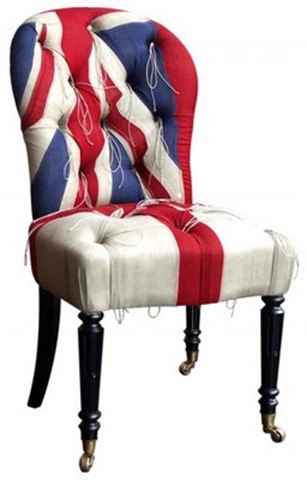 So where do your alliances lie?
Is the Union Jack back?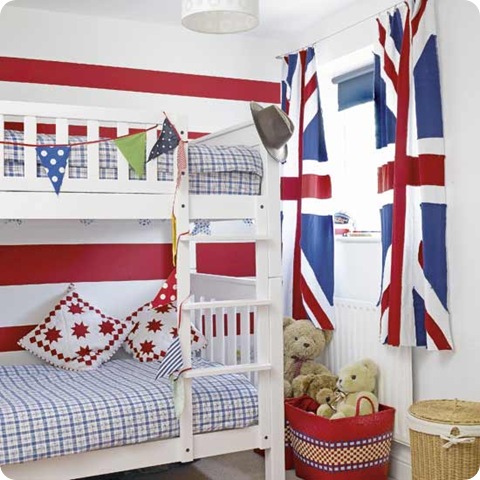 Or will you adore Stars and Stripes forever….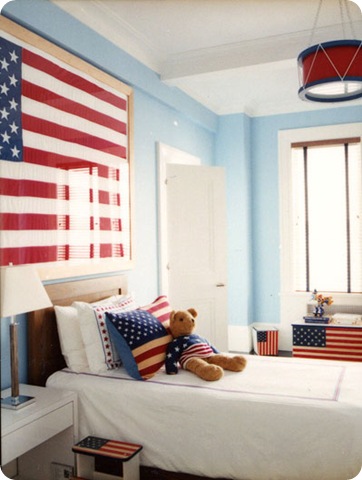 Tomorrow I'll be posting on bedding you can wear. Hee hee.
Laura