I am sure most of you are familiar with the current popularity of using vintage grain sacks in home decor. I had found this beauty years ago at a flea market in Germany. It's no secret why I bought it~ the reason is literally written all over it. 🙂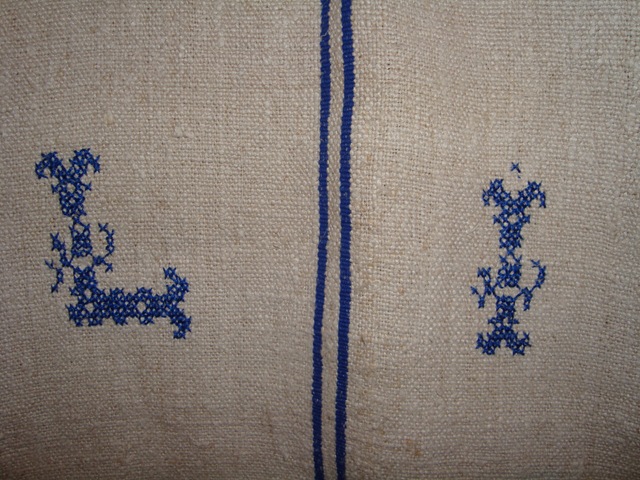 When the Fashionista moved out last August she took most of my office furniture with her. I started collecting images of looks I loved for my new office.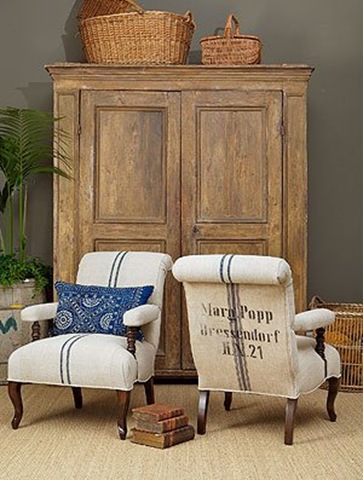 This of course brought to mind my piece of linen bliss and the search began for furniture that was upholstered with vintage grain sacks.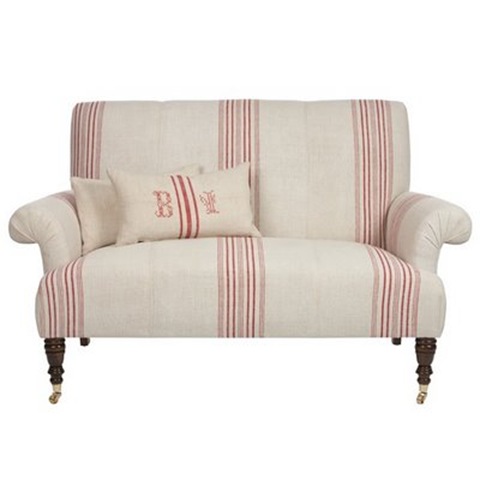 I adored the arms on this chair.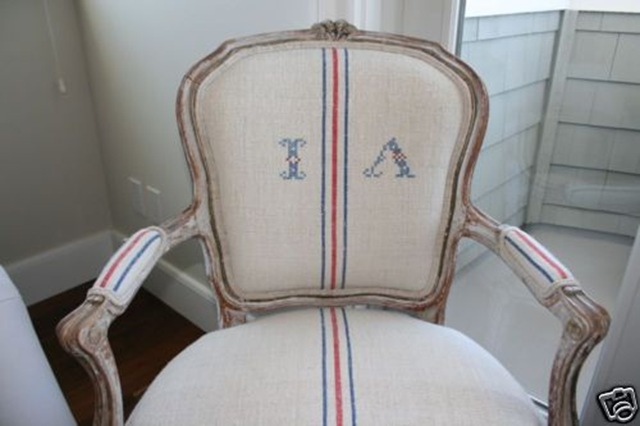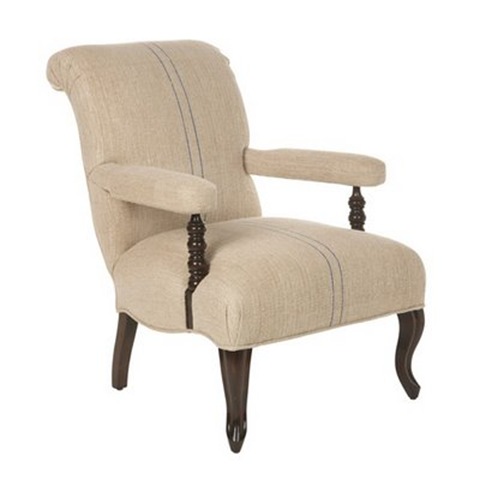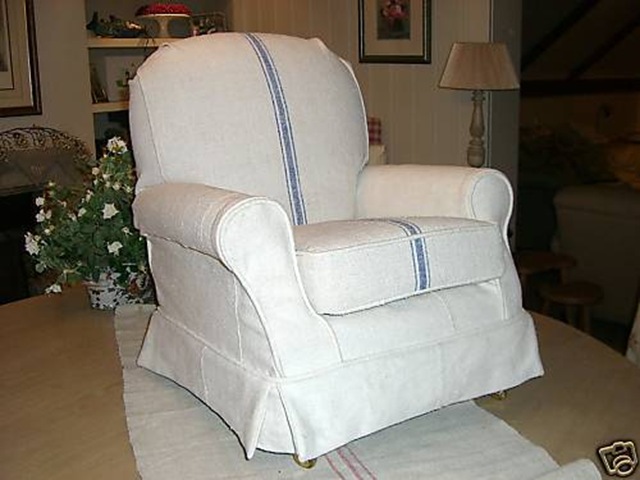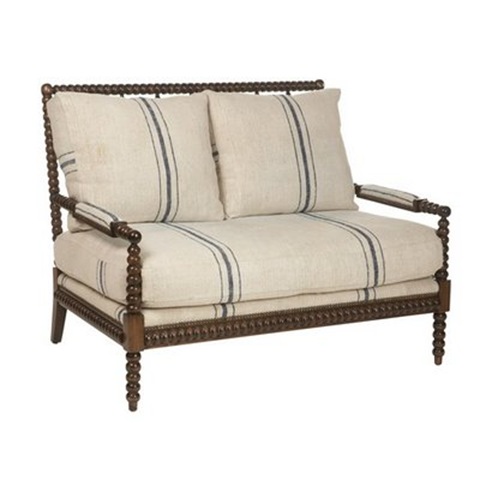 This was by far my favorite image.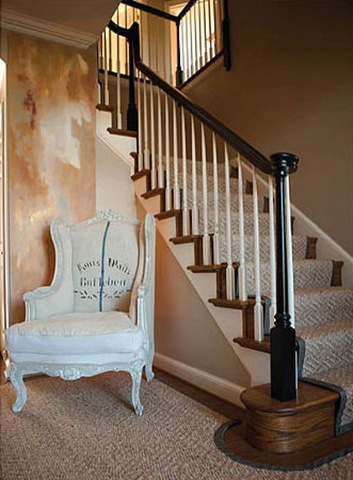 I set out to create a similar look in my office for under $500. Of course most of you have already seen the hutch/bookcase I made over for $80 which was included in this budget. I still needed drapes and such so what to do about chairs? You might recognize these stars from my Oprah audition video.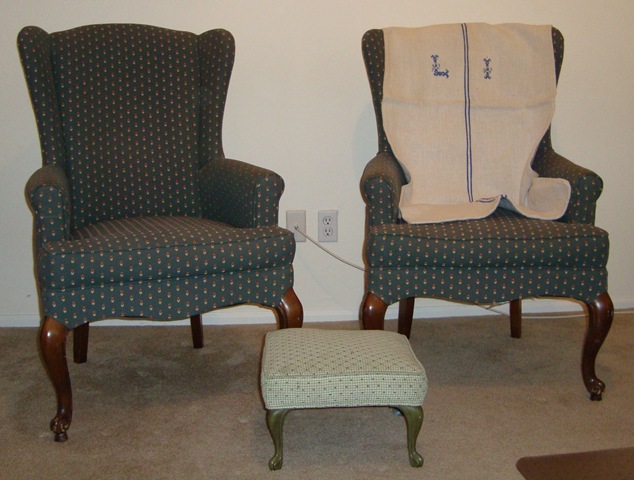 I know, I know. Pure horror. But I needed something small in scale and inexpensive. These 80's delights fit the bill for $20 each at a side of the road yard sale. The grain sack is of course double sided and Mr. Decor desired a "HIS" chair so off the sack went to my cousin who has mad needlepoint skills.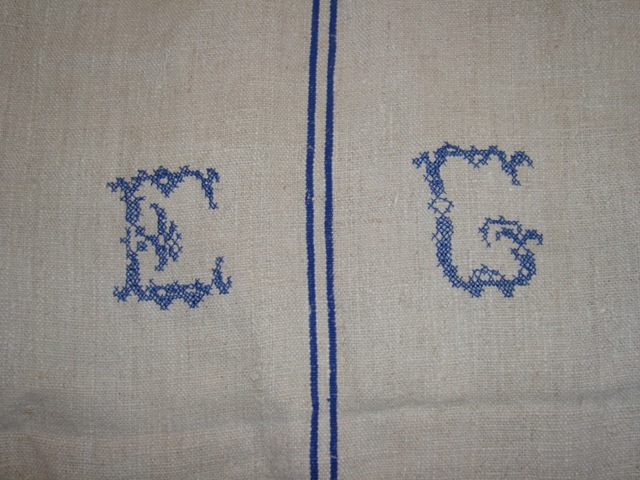 While the grain sack was getting it's additional initials I sanded down and painted the legs of the chairs a pretty creamy white. I also decided that since we wear shorts 6 months out of the year I wanted a softer fabric on the seat and arms. Vintage ticking fit the bill perfectly.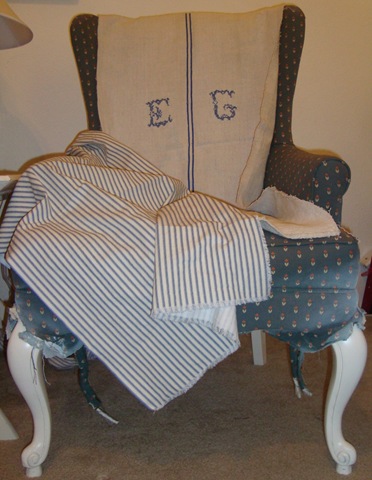 The chairs are headed off to the upholstery shop for new foam and will be recovered in their new (old) fabric. In the meantime I am working on some pillows for the chairs that I will show you on Friday and researching how to slipcover because great grandma's wee stool needs a new look too.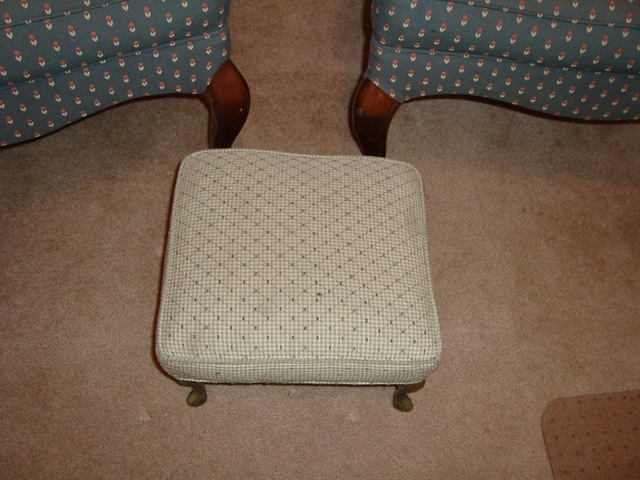 Be blessed dear ones.
Laura