I recently went and cruised the aisles of Goodwill. I was on the hunt for a small shelf.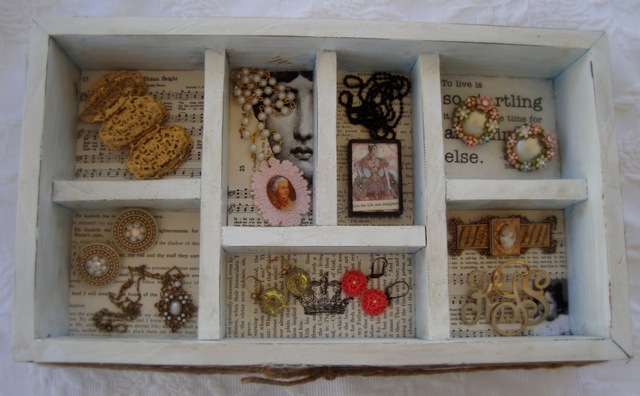 I found this 1980's country cutie for 50 cents. The bottles required serious muscle to pry off. I had already emptied out their ancient straw flowers.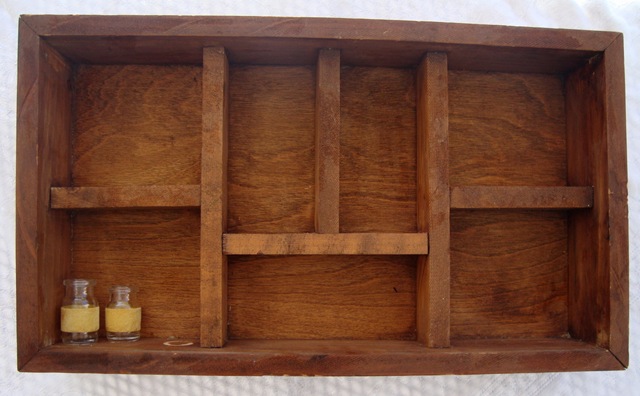 I wiped away the cobwebs and then spray painted it white. I had envisioned that the shelf would hold these turn of the century pin cushion dolls that no longer have their cushions.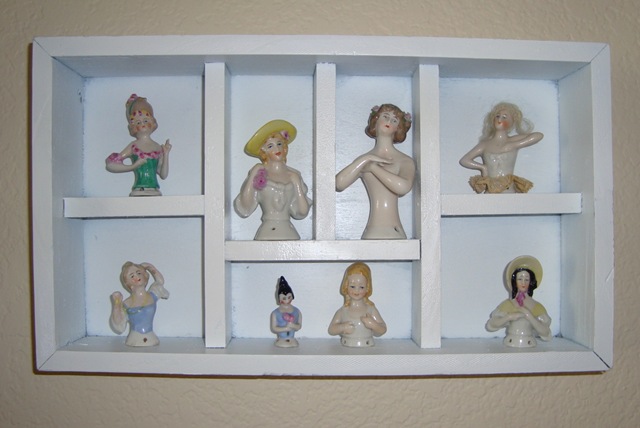 My inner design alarm bells went off. It just wasn't a good match. So I decided to rough it up, add a layer of glaze and took the shelf hook off of the back.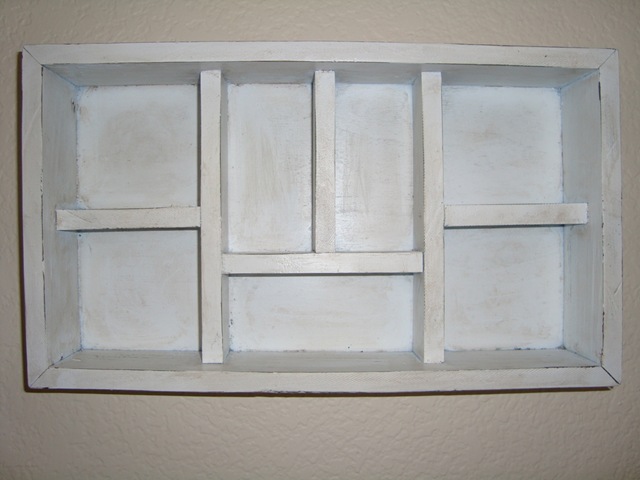 I added some twine and tried it out as an end table caddy to hold a few favorites.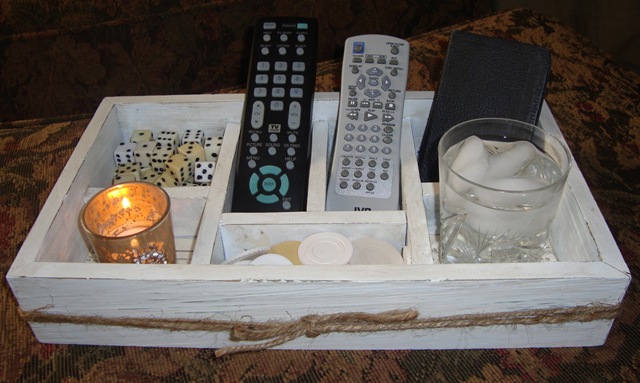 The I mod podged on a few images, old sheet music, and favorites quotes. It sat on my dresser with my bejeweled favorites for a few days.

Of course the possibilities are endless. I have now since found another use for it which I'll show you in a future post. Come back on Wednesday for a Rose Bowl review.
Be blessed,
Laura