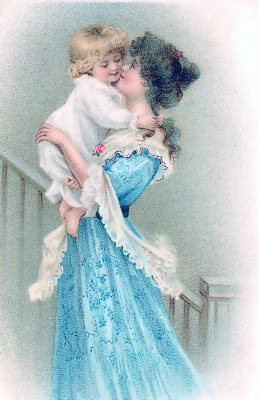 If Roses grow in Heaven,
Lord pick a bunch for me,
Place them in my Mothers arms and tell her they're from me.
Tell her that I Love Her, and when she turns to smile, place a kiss upon her cheek and hold her for a while.
Because remembering her is easy, I do it every day, but there is an ache within my heart that will never go away.

~Author Unknown.
I dialed my mothers number the other day. I wanted to share with her something hilarious Sweet Boy and the Fashionista had done. All to soon I remembered that her line doesn't reach all the way anymore. I wonder how long I will do this?
So instead I will share with you how blessed I am to mother these two nutters.
Have a happy mothers day. Everyday. 
Laura