All of your wonderful comments regarding the Ultimate DIY truly warmed my heart. Many of you shared your own journeys and they touched me deeply.  Thank you so very much my dear friends. Let's continue the celebration with a fantastic French Tote giveaway from The French Basketeer.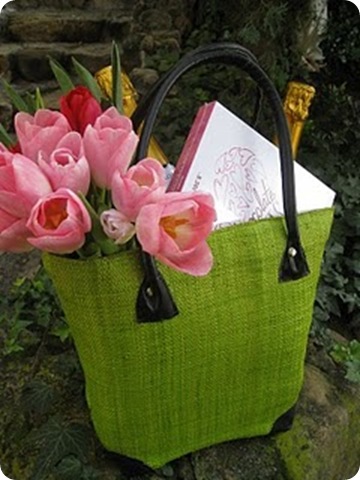 Over the years I have walked markets filled with fabulous fabrics in Egypt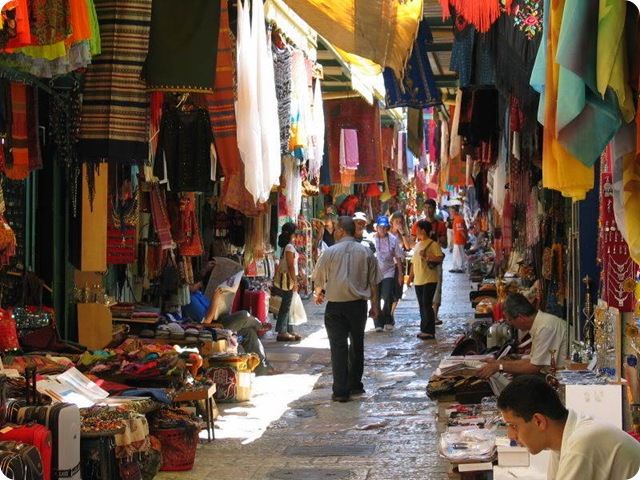 Cobblestoned alleyways in Greece…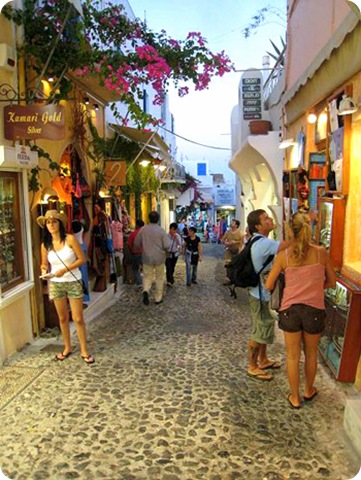 Glorious Christmas markets in Germany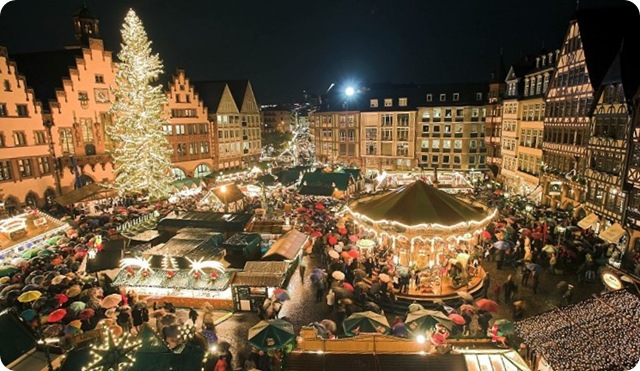 Farmers markets in England.

But the French markets were the markets that truly captured my heart. They had that certain "Je ne sais quoi".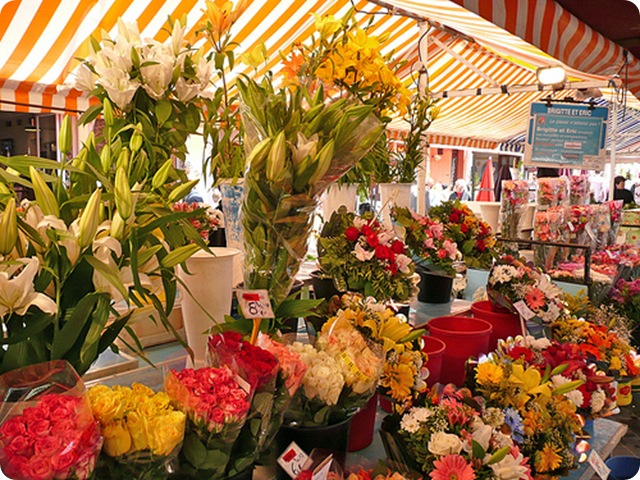 All of the markets in all of the different countries had one thing in common: baskets.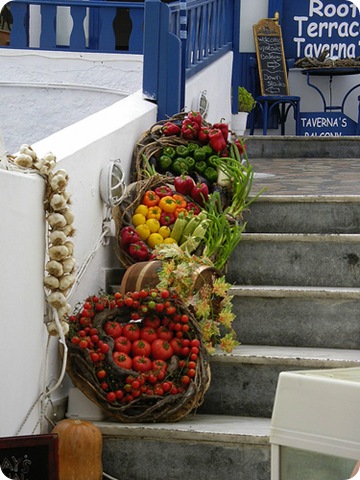 My heart leaps with glee to see such market stalls selling baskets.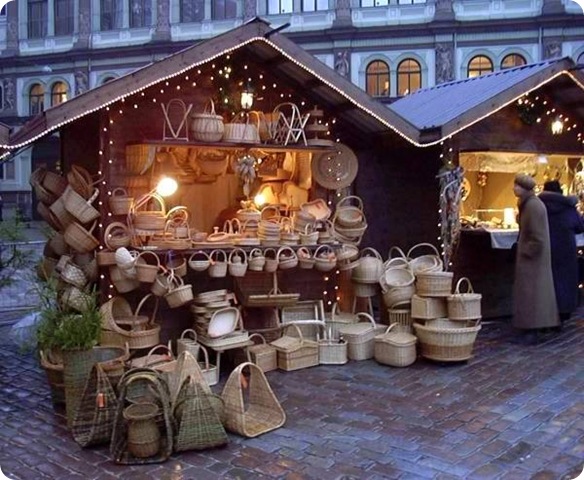 It is truly a chic alternative to the dreadful plastic bag.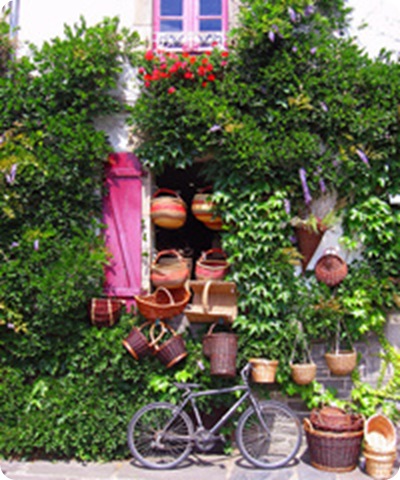 Baskets are used to display goods for sale.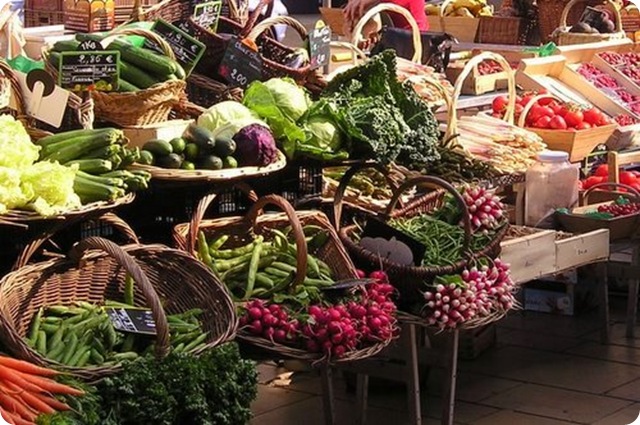 Of course shoppers also buy baskets to carry their purchases.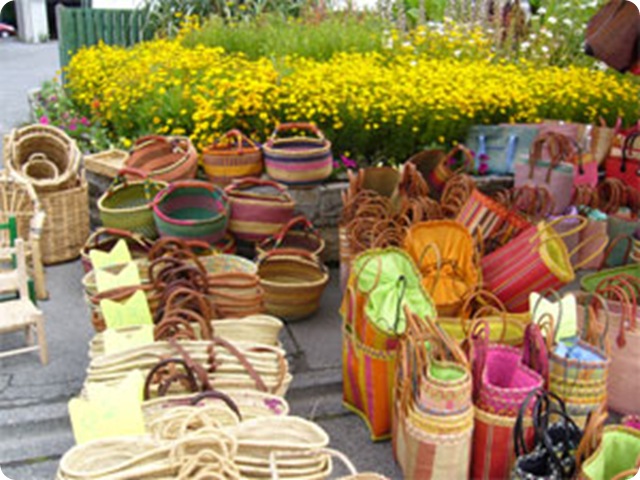 Sturdy baskets are a mainstay at any European market.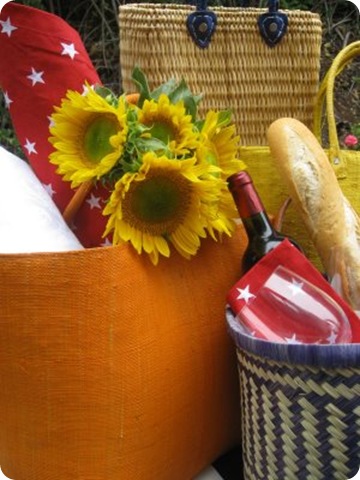 They can easily carry all of your fabulous finds such as fabric, food or flowers.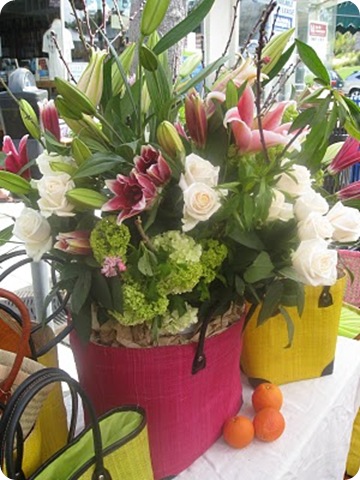 They are even sturdy enough to carry a four legged friend.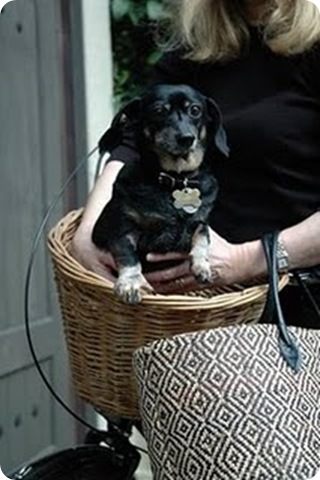 While the baskets are plentiful in Europe, they have been hard to come by in the states. The French Basketeer has changed all that. Her online shop carries lovely treasures such as these darling rolling carts made by a French family for over three generations.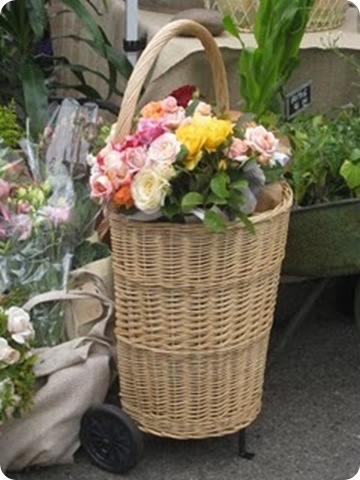 Andrea is the delightful owner of The French Basketeer. She attended university in France and continues to live in this glorious country for part of the year. Her shop also carries these organic produce bags that are available in a beautiful white cotton which dyes beautifully. They are machine washable and have many wonderful uses.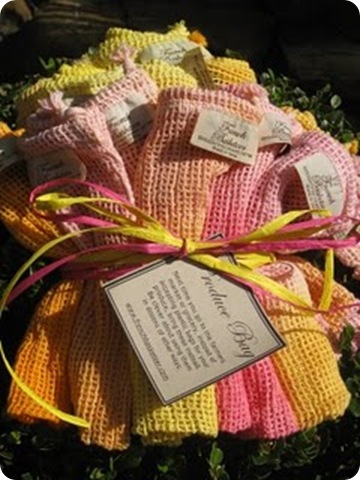 Her glorious shop carries French shopping totes in all shapes, sizes and colors. Wouldn't these citrus delights be a perfect bridesmaid gift? They can be monogrammed.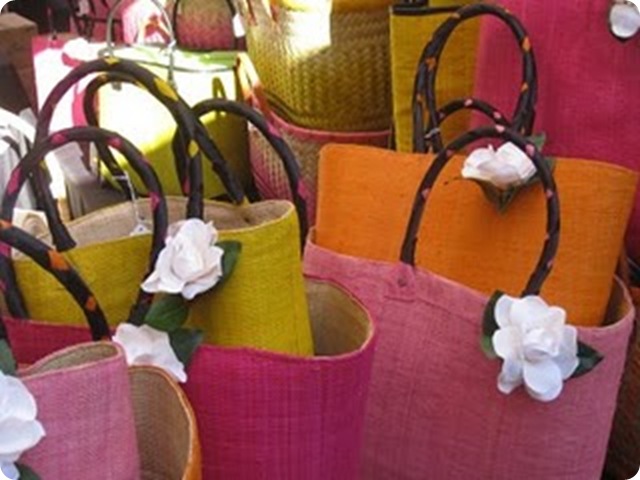 Andrea has graciously offered Decor To Adore readers the chance to win one of her best selling totes.
The St. Remy is a beautiful tote woven from natural fibers.  It is a sturdy shopper that features a zippered interior pocket.

The Marseille tote features a traditional African motif made of raffia. It is fully lined and has a zippered interior pocket.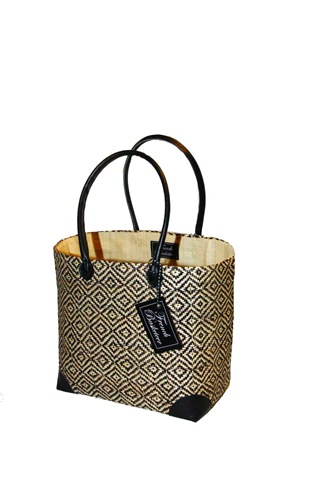 The giveaway rules are simple. Please visit The French Basketeer and choose one other tote that you love. Come back to this post and list your favorite tote as well as the tote you would love to win.
This giveaway will be linked to the 4th Annual Twice Remembered Cottage Giveaway Event. This is the 3rd year I have hosted a giveaway. If you have never participated, you are missing out on great fun.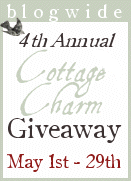 A winner for the beautiful French Tote has been selected. Please see the May 29th post.
Bonne chance!
Laura