I thought you might like to see a project I have been working on all semester for my Space Planning class. I had to create a vacation/guest home for a client.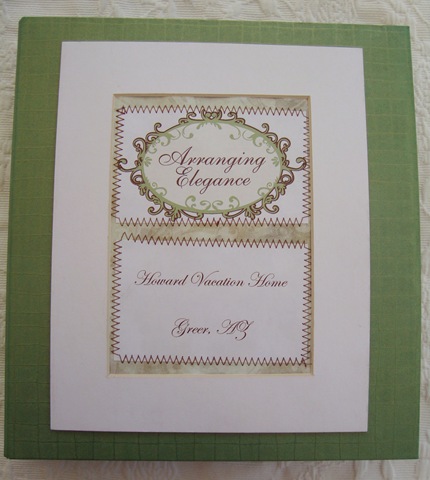 The first part of the design process is known as Schematics. It consists of research such as familiarizing yourself with the geographical area, client special requests~in this case the clients wanted sustainable design~ aka green,etc. The client also wanted a home that has elements of universal design (aging in place, wheelchair accessible). The project also required that you select and explain your inspiration. My inspiration for this project came from Thorncrown Chapel. I had the opportunity to visit this lovely chapel, located in Eureka Springs, Arkansas, many years ago. I remembered the peaceful feeling I had while being in the space. You can go to the website to read the entire background story of why and how the chapel was built. But I remembered that the owner, Jim Reed, was inspired to build Thorncrown "to give wayfarers a place to relax in an inspiring way." While other students in the class selected inspiration in other forms like a pinecone or a leaf, I wanted a deeper meaning. I found it in Thorncrown.
Next came Design Development. This is the fun part of designing a space. Certain challenges presented themselves such as the square footage footprint could not exceed 567 sq ft. A loft could be included if you so desired. (I SO desired, so I added an additional 252 sq ft on of loft space.)
The client of course had a wish list that included things such as a reading area, a craft area, a fireplace in the bedroom and living room, yadda, yadda, yadda. Think $$$$$$$$$$.
Did I mention that the entire budget to build AND furnish the entire home was $100,000? YIKES!
My concept based on how the client wanted the room to feel ( romantic, cozy, artistic) and look (lots of texture, earth tones) was "Rustic Elegance". Which translates into vintage and antique found treasures being used in new and creative ways (Meeting the green requirement.) Here are a few photos to give you a visual feel on how I envision this space.
So how to you turn pretty eye candy into reality? Hours and hours of work. I had to create design boards to present (and defend/support) all of my selections. This video is only 10 minutes of my 30 minute presentation.
I am now into the final phase of the project which is Construction Documents. So far I have spent over 25 hours on this section alone. I have drawn the designs in CAD (computer aided drafting). A total of 15 drawings will be turned in on Monday. Here is a sample of two of the drawings. They show furniture placement in the space. (As a side note, these are not the final drawings. I have since reconfigured the built in window seats in the living area and added in rugs to the space.) While the rooms may seem extra spacious, keep in mind that I had to allow access for wheelchairs, walkers, etc.
First Floor
Loft Space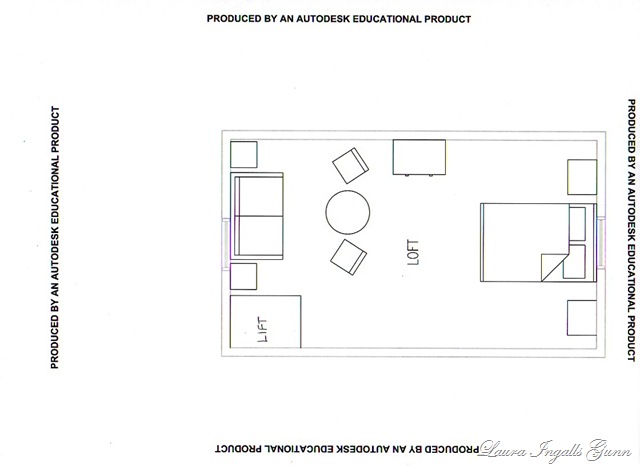 Who still thinks interior design is only glamorous and fun?
After several years of a grueling school schedule I now know it is also TONS of work and that love truly lives in the details, but happily, I still truly love to design.
Now, who wants to hire me? Because I REALLY need a job. 
Laura