Smack dab in the middle of central Phoenix lies an oasis also known as the Willo District. Here you can find small architectural gems that were built in the 1930's and beyond.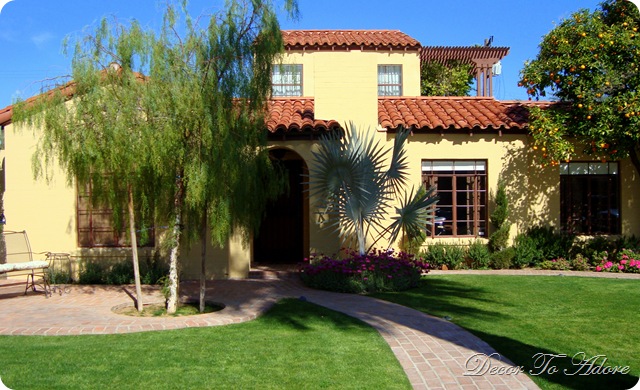 Throughout the neighborhood you can see Pueblo, Spanish, Monterey and Mission styled homes.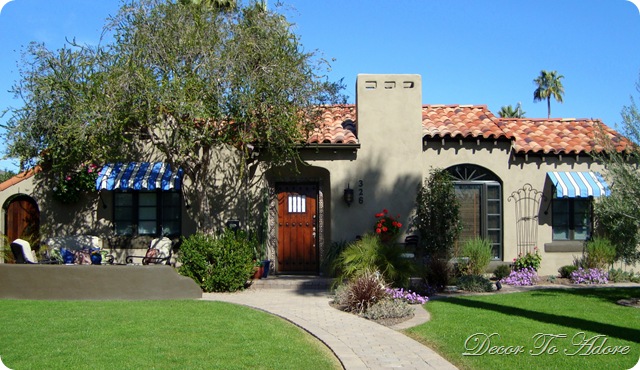 There are also storybook cottages such as the Tudor and French Provincial styles. 
As always, the ever popular Ranch style can also be spotted.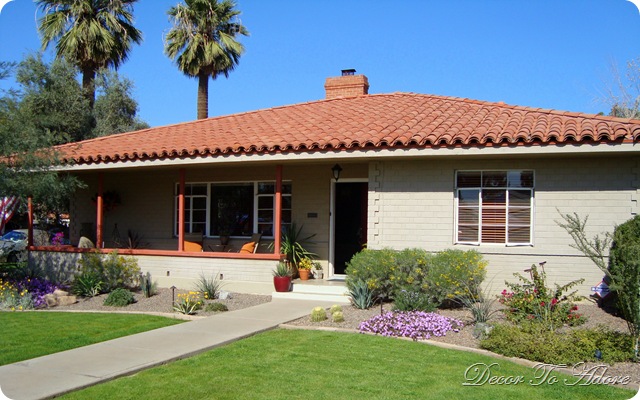 The bubbling fountain and large picture window at this home captured my attention.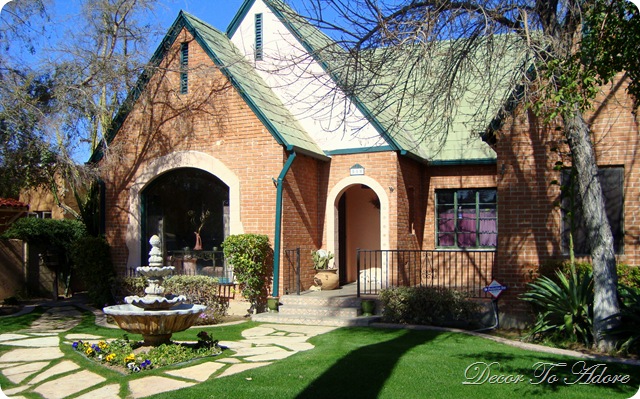 Is there anything lovelier than a bright geranium in a clay pot?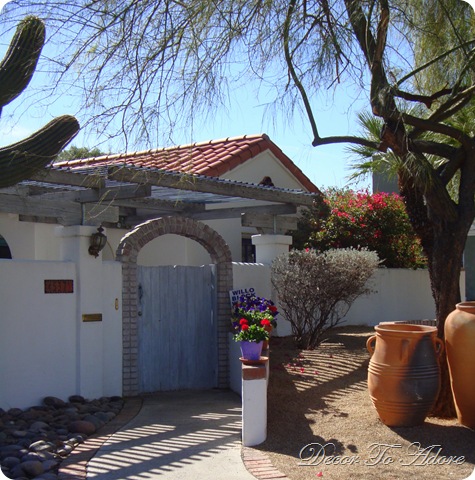 Of course there was period appropriate automobile eye candy as well.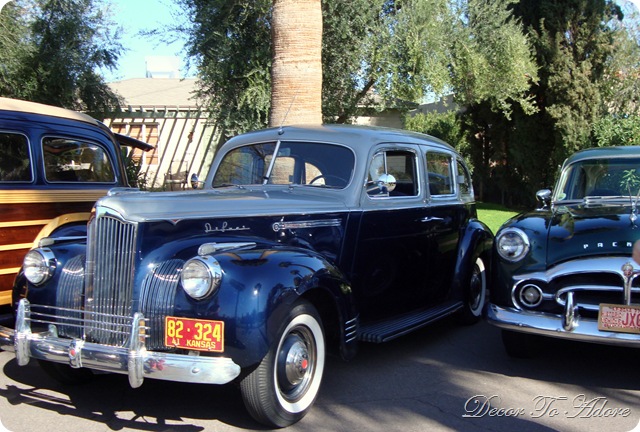 You really cannot beat the architectural details that come with an older home. This scalloped detailing made me sigh with happiness.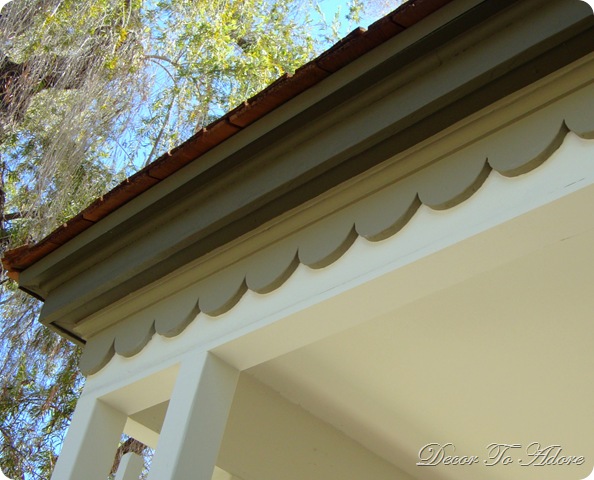 Of course I am always drawn to vignettes of the secret garden variety.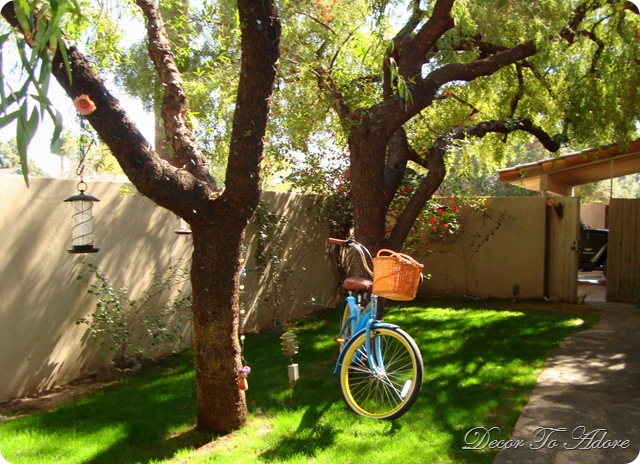 This scene beckoned to "Come and sit awhile."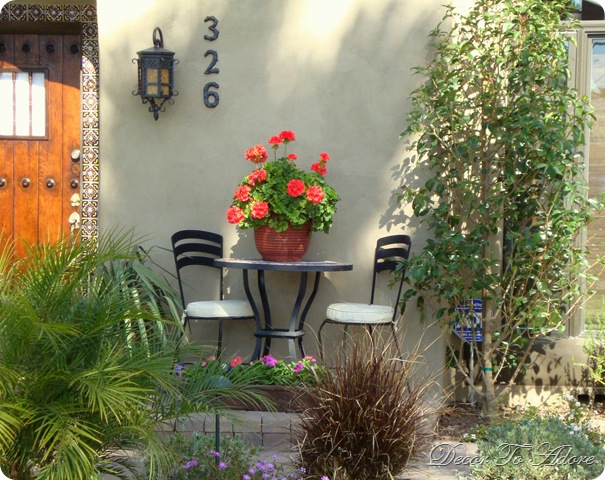 Do you hear the whisper of "Relax and enjoy a good book."?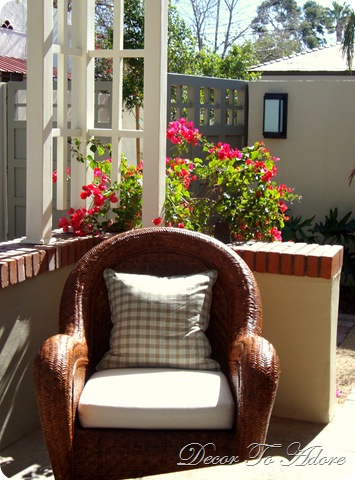 Perhaps you'd prefer to dine al fresco.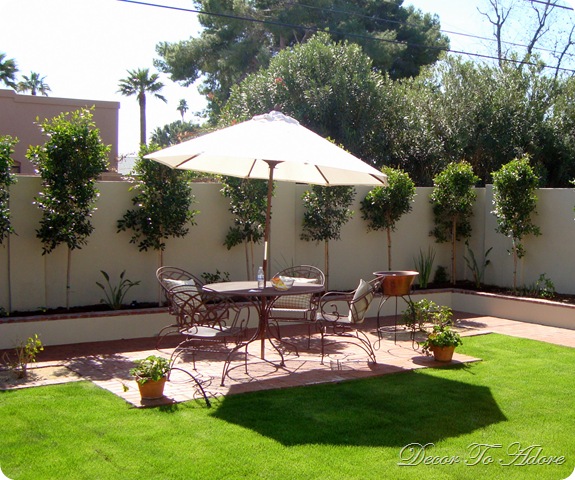 Or roast some gooey marshmallows.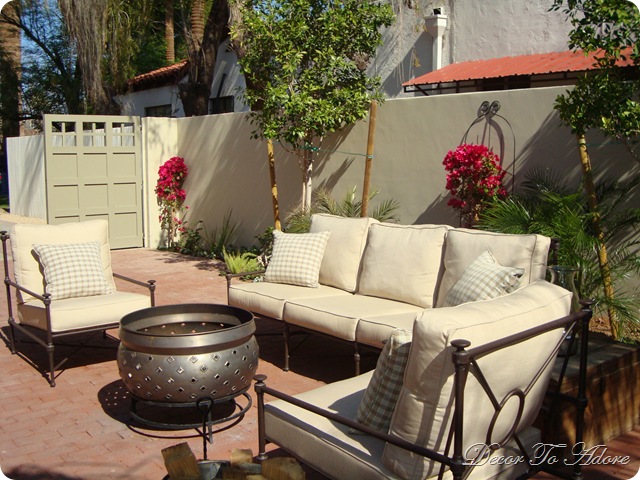 For those of you still slumbering under a blanket of snow, here are a few hopes and dreams that spring will soon arrive.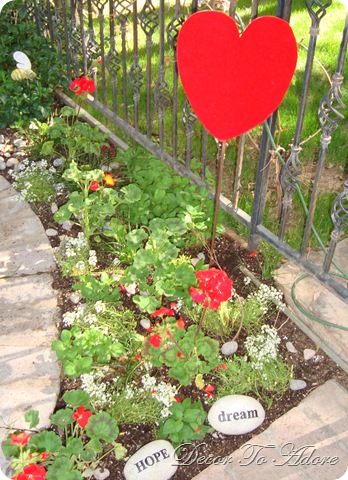 On a separate note, last night I donned a $3.00 purple sequin dress from Goodwill and passed out candy to the Mardi Gras parade crowd. My sweet reward was being crowned the Westgate Mardi Gras queen. Here's a snapshot of Sweet Boy and myself getting ready to ride the float.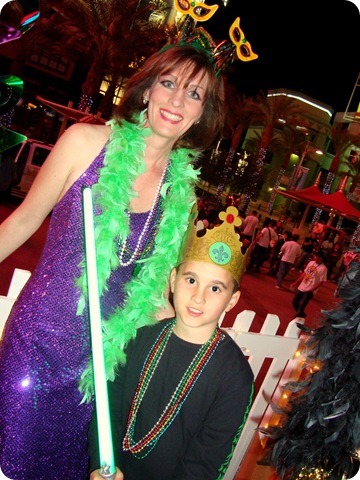 Have a majestic day!
The Duchess of Decor