Happy Hearts Day! I adore love in my mailbox. I recently participated in a Valentine Swap and boy did I receive tons of love in my mailbox!


Happy Hearts Day
My swap partner was the wonderful Julie of Cupcake DD. She is so talented and creative. The way she wrapped the packages of Valentines and candy was truly a gift in and of itself. The sweet candy box heart held something even better than chocolate. I adore my treasures, Julie!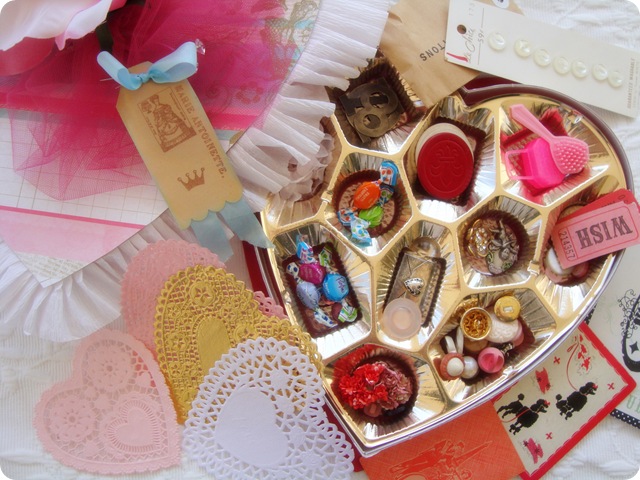 My box to her held vintage linens, ephemera, lace, ribbon, chocolate, a corsage and of course a cupcake plate and towel for the cupcake queen herself.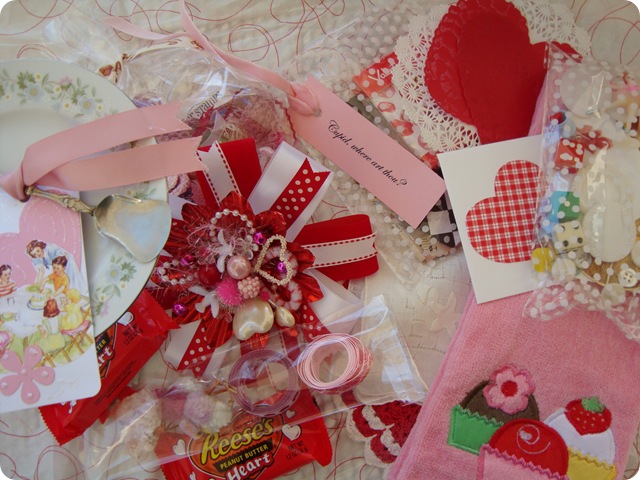 I also recently won a sweet giveaway from my friend Liz at Rose Vignettes. It featured a beautiful ornament, wonderful note cards, and other sweet treats.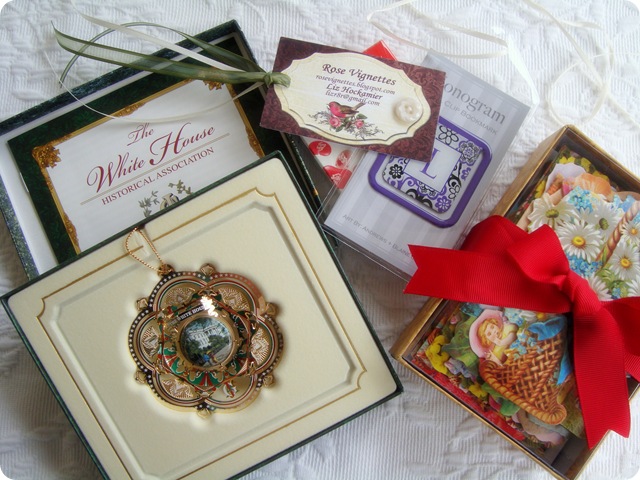 Thank you so very much, sweet ladies! You really made my month!
Hearts, hugs, and flowers,
Laura