Delicious yellow cake made from scratch, strawberry preserves and real whipped cream. It was indeed, quite delicious I must say. But there is a story about this desert and how it parallels life and reality. My friend Jackie threatened to turn me into the blogging police if I didn't write a post about it.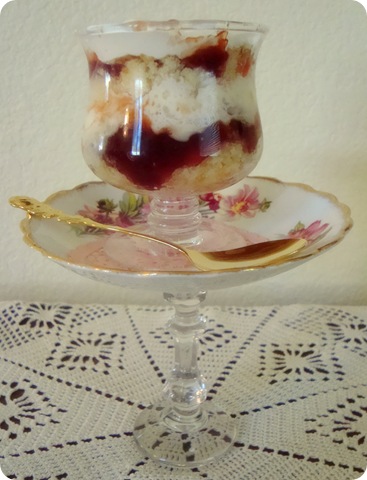 I have a friend whose grandmother recently passed away. I responded to this heartfelt loss as women have for centuries, I decided to bake a cake for her. Not just any cake, but her favorite: pineapple upside down cake.  Let me assure you that there was no boxed cake mix involved. There wasn't even canned pineapple, only fresh ingredients. It was the REAL deal through and through. The prep work took a good hour. Long before the timer went off, my house was enfolded by the most aromatic, wonderful smells. I went to go pull my cake out of the oven and it was then that DISASTER struck! You know how the top layer (that is actually on the bottom of the pan) is created by a yummy mixture of butter and brown sugar? Well I am here to tell you that it can be quite slippery. So much so that as I pulled the cake out of the oven it took on a life of its own. My masterpiece decided to try and make a run for it out of the pan and literally became airborne, proceeding to do a mid air 360. It was as if the event was put on slow motion and somehow I managed to do a culinary ballet of catch and it PLOPPED back into my cake pan and looked like this: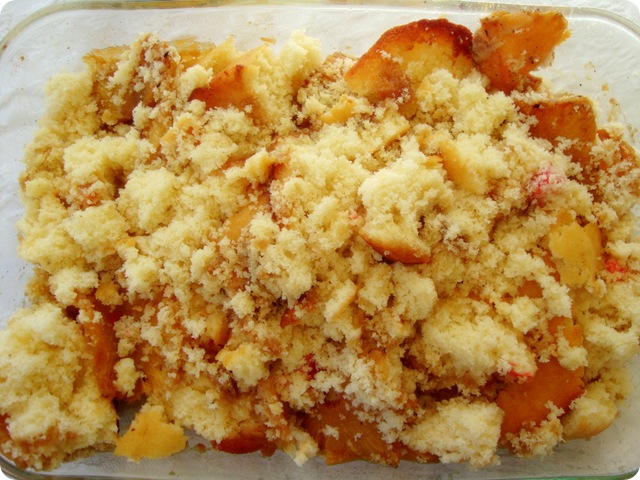 Have you ever cried over cake? I almost did. Because truth be told I really didn't have the time to make this cake, let alone another one. I had school projects, work deadlines, soccer practice and dinner to still contend with. Crumbs were EVERYWHERE!  The wind was so knocked out of my sails that I just turned off my oven, closed the door and took Sweet Boy to practice. As we were returning home he turned to me, as a previous witness to the tragedy, and said "I am so sorry about your cake. What are you going to do?" It was then that I decided to do what women have for centuries when given lemons. You make a trifle. But what about the mess that I had no time to clean up?
Enter in the Dachs O Matic 360.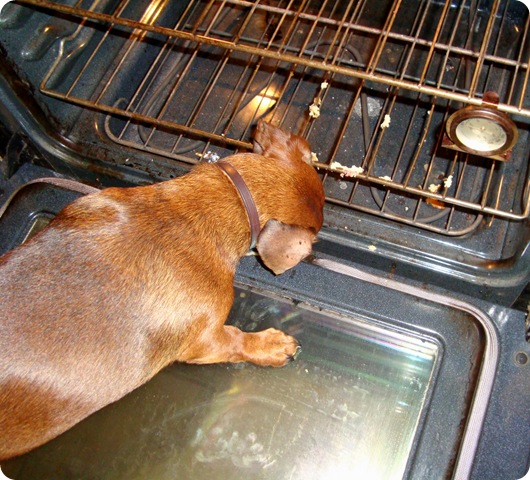 That's right, I got my precious pup to do a portion of the dirty work. Martha Stewart would be horrified, I know.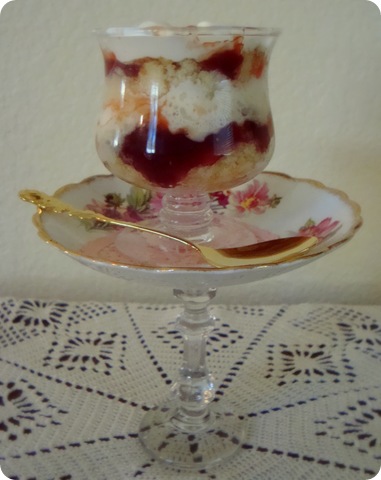 PETA let me assure you that no Dachshunds were harmed during this ahem, alternative to actual housekeeping. Indeed the action shot proclaims that this was one happy and satisfied pup.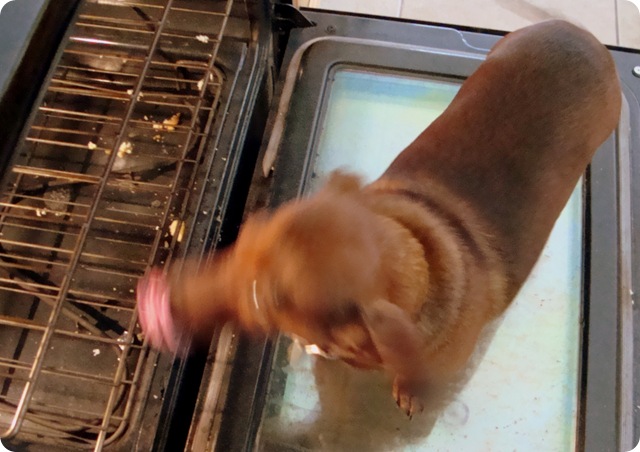 Ok, I'm ready. Let me have it. Take away my apron~please.
Laura