I adore frothy decor confections for this, the most romantic of holidays.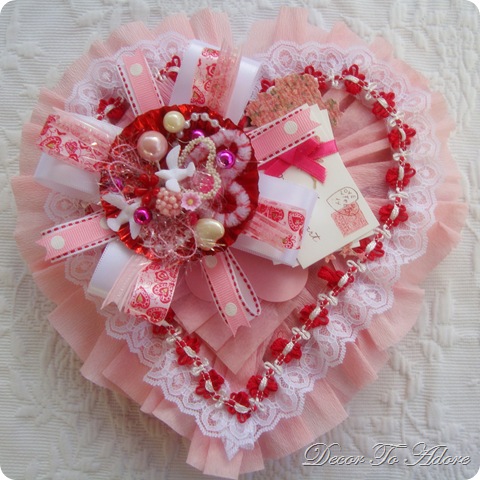 Life may very well be like a box of chocolates and the empty containers can be just as sweet.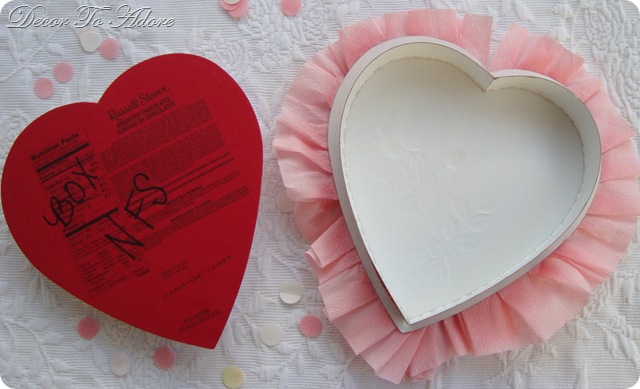 Wielding a glue stick and a roll of crepe paper begin by just folding a pleat and gluing it down. Using the edge of the box top as your guide continue to do this 500 times. 🙂 Then add lace and trim with a glue gun. Add some paper punched hearts and a bit of Valentine themed scrapbooking embellishments. In the center you can add a another decorative element. I selected a felt heart. It came in a package by Martha Stewart at Michaels.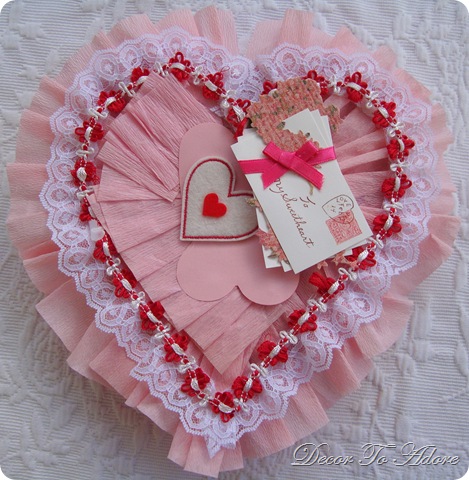 The felt heart allowed me to pin on a vintage inspired corsage.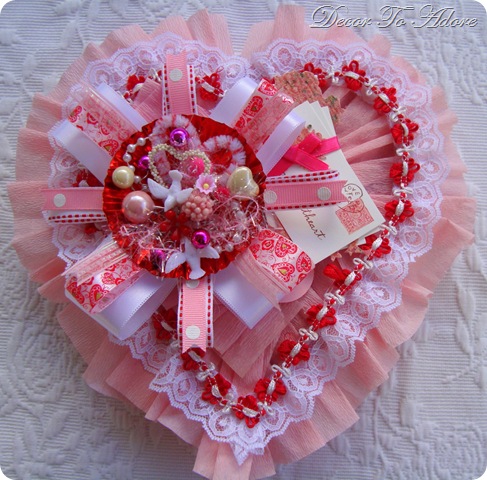 If you are going to a Valentine themed event this is a perfect gift for the hostess.
Here is a lovey dovey delight available in my Etsy shop.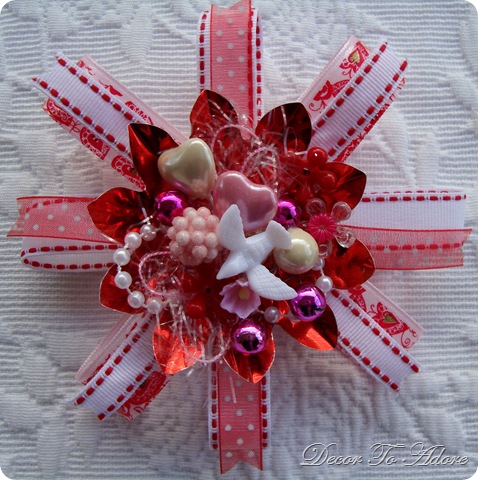 Pink polka dot passion.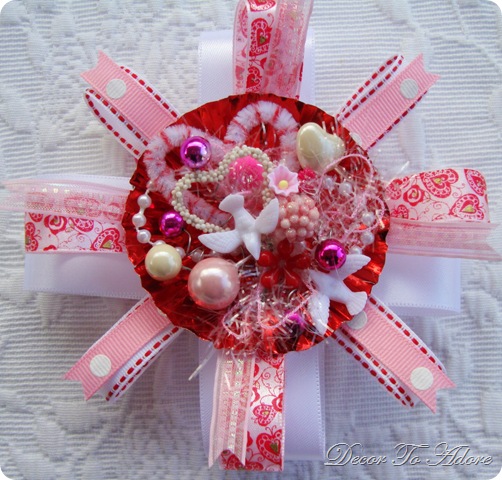 This was a custom design. It is possibly as sweet as the recipients shop, Smeeks.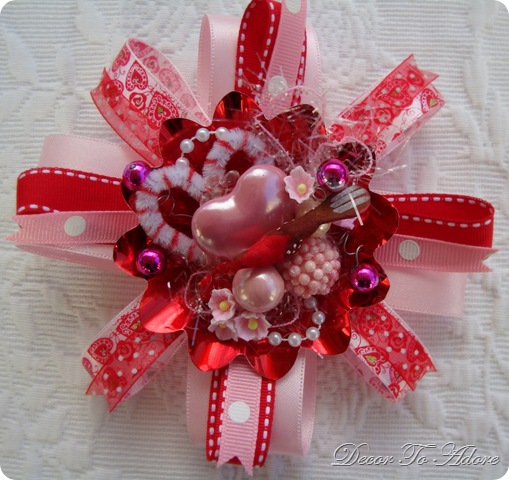 For the locals, my vintage inspired Valentine corsages are also available at Hollywood Regency.
There are also a few new cupcake pedestals with Valentine gift tags in my Etsy shop.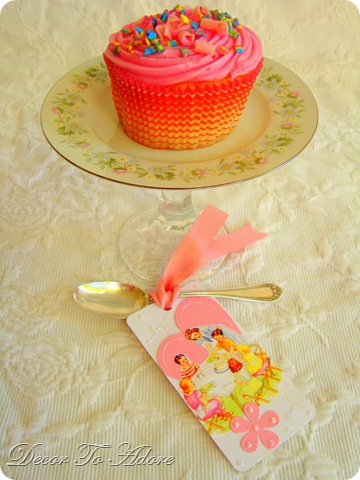 Be crafty,
Laura