Have you begun your preparations for Valentines Day? I am a wee bit behind because I am also prepping our guest room for my friend T's annual visit. She arrives on the 11th and will stay for five days. I started looking for Adorable Valentine Day Ideas.
I do plan on placing some fresh roses by her bedside.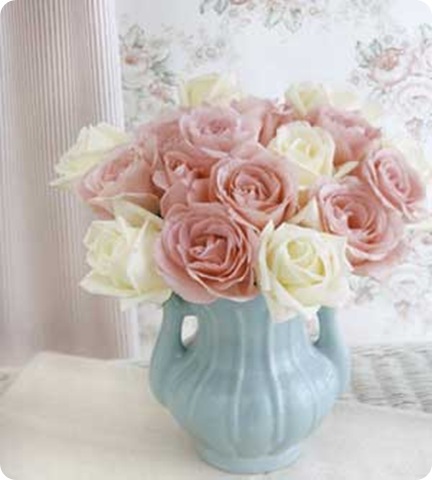 Adorable Valentine Day Ideas
We have also begun to address our Valentines, both handmade and store bought. (The pirate cards were found at Goodwill for $2.99. They are by Meri~Meri.)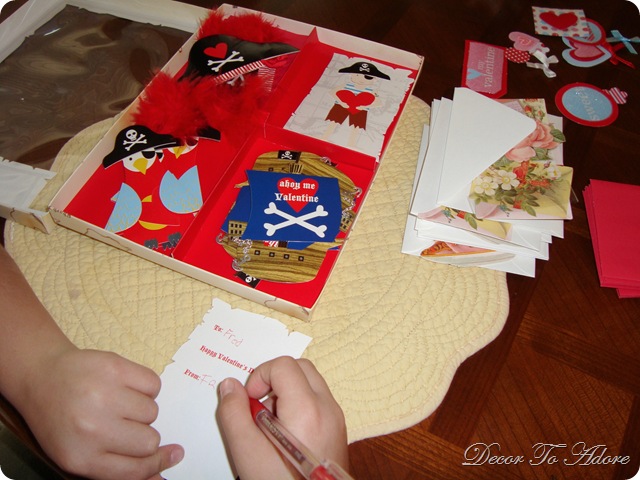 During our crafting session, I was inspired by this photo to create a heart garland to hang over T's bed.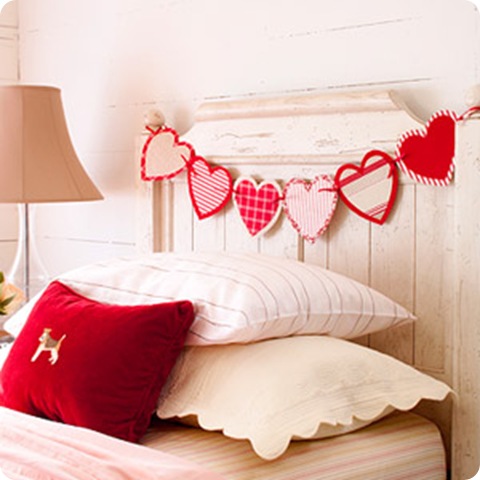 I have been collecting ideas for our Valentine and birthday tablescape. I like the simple idea of tying a ribbon around a napkin.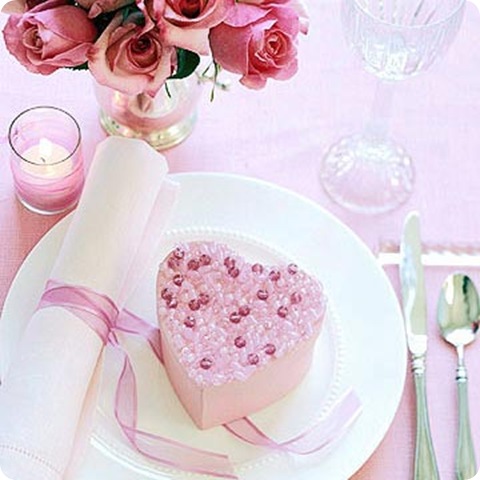 For my monthly art lesson at Sweet Boy's school, I am going to introduce the children to Scherenschnitte. In preparing for a child-friendly project I have quite a few heart prototypes made from paper napkins so I am going to decorate the top of our dining table with heart shaped paper cutouts in a sort of runner fashion.  


What decorations do you have planned?
Laura