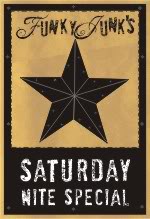 Have you ever wanted to add a chair rail to your bedroom wall?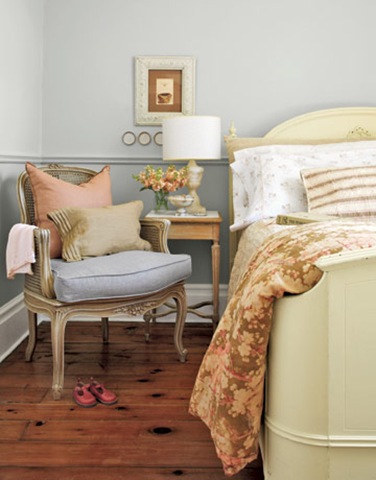 Perhaps you have a desire to update your bathroom windows with a bit of decorative trim.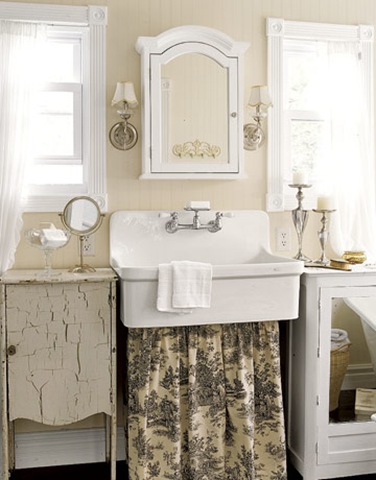 Maybe you have been dreaming of adding some dentil molding to your existing fireplace mantle.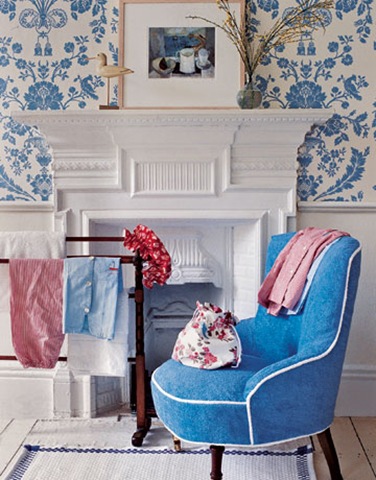 Do you have some beautiful plates hung on the wall that would look even lovelier if they were framed out?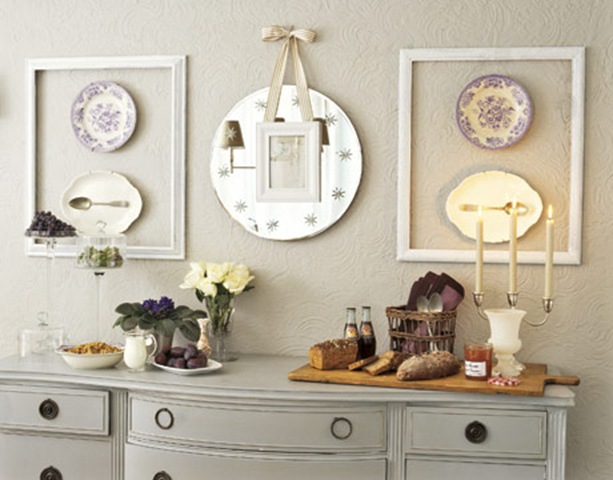 It is actually quite easy to add any of these treatments to your home. Depending on the size of the project, it can be very inexpensive as well. Enter in my MITER BOX TUTORIAL.
[youtube https://www.youtube.com/watch?v=WijWXnixIEw&hl=en]
In my own home I have tried to camouflage a large dated mirror in my front bath a variety of ways. There was the Beachy Bathroom.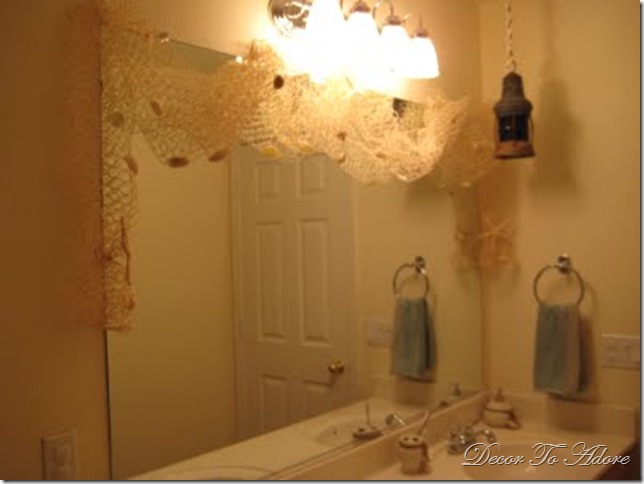 As well as the popular Ikea Frame out.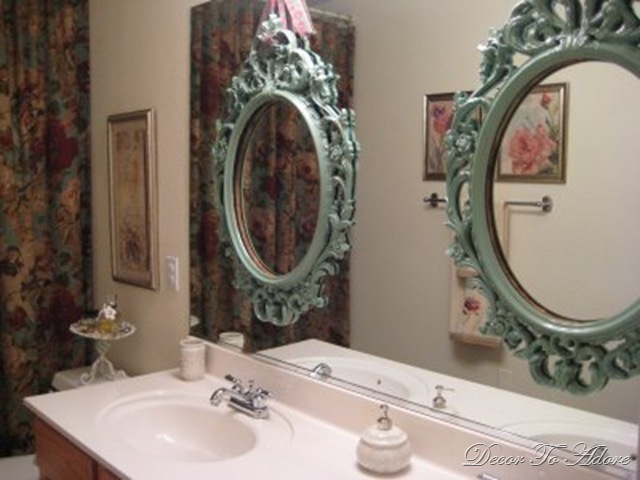 For its third transition I wrapped up my mirrored monstrosity in a big pretty frame.
[youtube https://www.youtube.com/watch?v=-vXpLkuUPk4&hl=en]
Although I do try to stick to the one take rule there are times when you just have to start over. But here is the  fun blooper for your enjoyment.
[youtube https://www.youtube.com/watch?v=jXwAEg2unr8&hl=en]
Go make a beautiful mess and be blessed!
Laura