I have accomplished so much during my blogging sabbatical. I have quite a few projects in the works which I will be sharing with you in the upcoming weeks. Recently, I found some sweet vintage treasures at the thrift shop that I repurposed.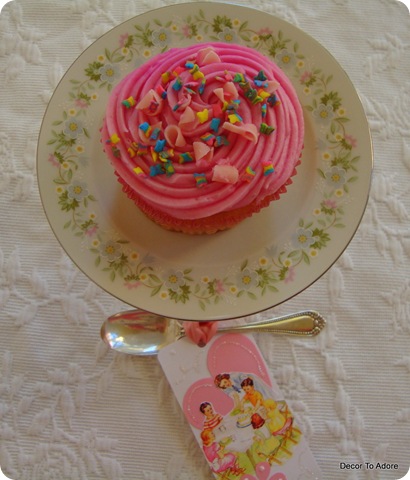 Sweet Mr. Decor shot this video. He has now decided we need better editing equipment so the video quality should improve in the upcoming weeks.
For those of you who prefer pictures, I have been playing around with Picasa. Here are just some of the vintage plates and cake servers that are now for sale in my Etsy shop.
Through the next week I will donate 10% of all of my Etsy sales to the American Red Cross Haiti Relief Fund.
Now onto Friday Freebie. Please visit my Etsy shop and come back and leave a comment if anything captured your fancy. The Random Number Generator will select a winner next Friday.
UPDATE: The Random Number generator has selected Margaret of The French Bear. Margaret will get her hearts desire of a hand  painted fruit plate with sterling silver knife.
Blissfully blessed,
Laura