The spic and span madness continues at Decor to Adore manor. I think the sweeping up would be all the more enchanting if I had this quaint dustpan and broom set from Pylones.

I am woman, see me squeegee.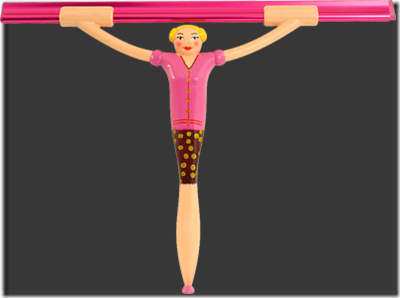 There is no reason why rubber gloves have to be toxic yellow.
These sweet tweets might just make you whistle while you work when hanging the laundry out to dry.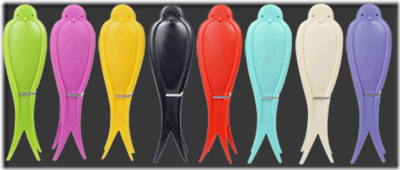 Banish your ordinary soap dispensers. (Is anyone else humming the I Dream of Jeannie theme song?)

A master of a scrub brush.
On my to do list this week:
Give the front bathroom a makeover. 
Touch up painting on all the walls, moulding and doors.
Continue to scour Craiglist for furniture for the office.
Several sewing projects.
Update my Etsy site.
Taking a class on soldering.
Needless to say I have to ground myself from blogging until Friday when I will return with a Friday Freebie and hopefully several completed projects to share with you.
I am turning off the comments so I won't be tempted. 🙂
Laura